When it comes to flashing Stock firmware on Qualcomm devices, users prefer the most popular QPST Android flash tool. And why not? It is free of cost, easy to use, and supports almost every Qualcomm phone. However, sometimes QPST does not detect or recognize the connected phones. At such times, you can download QFIL, the best alternative to the QPST Tool.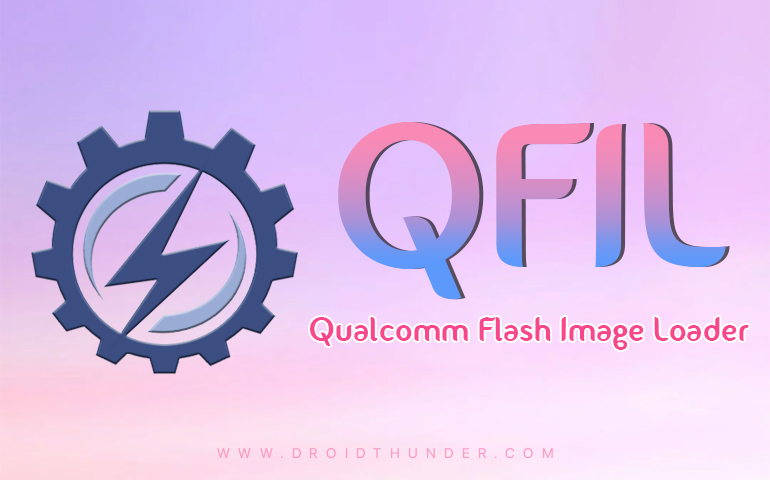 Do you want to install Stock ROM on your Qualcomm device? If yes, you can use the Qualcomm Flash Image Loader Tool to flash the firmware easily. Moreover, you can also use the QFIL Tool to install TWRP recovery, root, and unbrick Qualcomm chipset phones. This article will guide you to download the QFIL Tool Latest Version Free on Windows OS.
Most Android smartphones nowadays are powered by Qualcomm chipsets. If you are one of those, you must download the QFIL Flash tool to manually install the software update with a single click. All you need to do is connect your phone to a PC and flash MBN firmware to make your device run the latest Android version.
Furthermore, you can also use the QFIL tool and root your Android phone, flash kernels, mods like SuperSU, Xposed framework, etc. Users prefer QFIL, especially to flash Stock ROM on Xiaomi devices. This guide will provide the link to download the latest Qualcomm Flash Image Loader (QFil) Tool and the installation process.
What is QFIL (Qualcomm Flash Image Loader)?
Developed by Qualcomm Mobility, Inc., Qualcomm Flash Image Loader, aka QFIL, is a stock ROM flash tool for Windows OS. This Qualcomm Flash Tool is compatible with both 32-bit and 64-bit Windows operating systems. Additionally, you can also use this Android all-in-one tool when your phone is stuck on a boot loop or has black screen issues.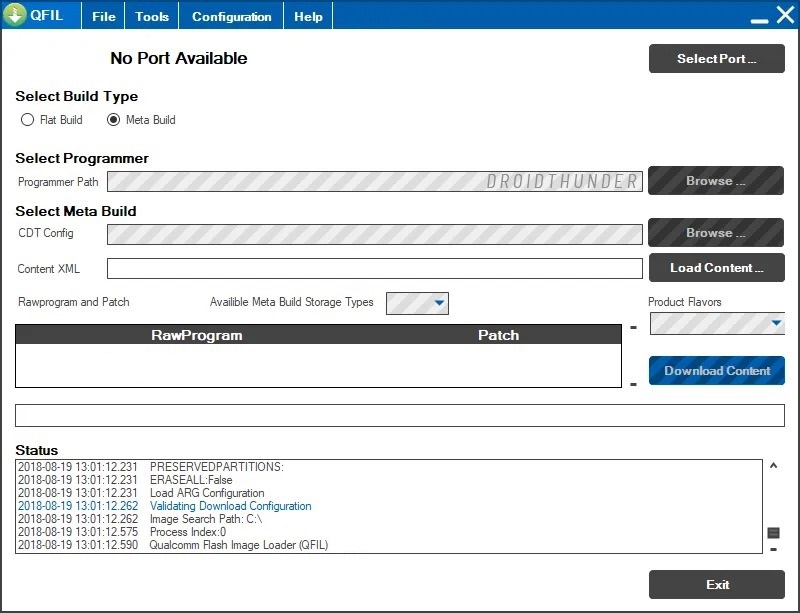 Qualcomm Flash Image Loader Features
Here is a list of QFIL, aka Qualcomm Flash Image Loader Features. Check them out.
1. Easy-to-use interface
This QFIL tool features a simple and easy-to-use UI without any complicated options. Even if you are a newbie, you can still easily use it for the firmware flashing process. Just load and flash the correct MBN extension firmware file, and you are good to go!
2. Portable Tool
Qualcomm Flash Image Loader is a portable application. That means there is no need to go through the manual installation setup wizard. Just download and extract the tool on your Windows PC and launch the QFIL.exe file to open the app.
3. Qualcomm-supported devices
It supports almost all the Android smartphones and tablets coming with Qualcomm Soc. For example, Snapdragon 400, Snapdragon 800, Snapdragon 600, and Snapdragon 200. Simply install the Qualcomm USB drivers, connect your phone, and QFIL will immediately recognize your device.
4. Flash MBN or ELF Firmware
This tool lets you install .mbn or .elf based stock firmware on Qualcomm smartphones and tablets. Just launch the app, select the port, and connect your device. Then, set the build type to flat. Browse and load the mbn or elf-based firmware file. Finally, tap load XML to start the flashing process. This makes it one of the best one-click firmware download tools in the market.
5. Install TWRP or OrangeFox recovery
You can also use QFIL to install TWRP or Orange Fox custom recovery like installing the stock ROM. All you need is an img extension recovery file.
6. QFIL Configuration
This flashing tool helps you track the status of active devices, serial ports, active clients, and other QFIL clients.
7. Backup and Restore
This app allows users to create backups of the mobile system data. That means if the flashing process fails, you can quickly restore the saved backup data.
8. Log Files
You can use the Qualcomm Flash Image loader to monitor the ongoing progress and logs detail to confirm everything is going well. This makes it easy to analyze the actual error or issue during the firmware flashing process.
9. Free Tool
This all-in-one software comes free of cost and is compatible with Windows 11, Windows 10, Windows 7, Windows 8/8.1, XP, and Vista operating systems.
Downloads
Qualcomm_Flash_Image_Loader_v1.0.0.2
Qualcomm_Flash_Image_Loader_v1.0.0.3
Qualcomm_Flash_Image_Loader_v2.0.0.0
Qualcomm_Flash_Image_Loader_v2.0.0.2
Qualcomm_Flash_Image_Loader_v2.0.0.3
Qualcomm_Flash_Image_Loader_v2.0.0.4
Qualcomm_Flash_Image_Loader_v2.0.0.5
Qualcomm_Flash_Image_Loader_v2.0.1.1
Qualcomm_Flash_Image_Loader_v2.0.1.7
Qualcomm_Flash_Image_Loader_v2.0.1.8
Qualcomm_Flash_Image_Loader_v2.0.1.9
Qualcomm_Flash_Image_Loader_v2.0.2.3
Qualcomm_Flash_Image_Loader_v2.0.3.4
Qualcomm_Flash_Image_Loader_v2.0.3.5 (Latest)
If any of these download links are dead, do let us know via the comment section.