How do I download the firmware on my Sony Xperia? How do I install FTF files on my Sony Xperia? If you have these questions, then this guide is for you. It is quite difficult to find an official firmware for Sony Xperia devices. There are plenty of websites that provide such software updates. However, only a few of them are genuine and trustworthy. To solve this problem, we have a simple Sony firmware update tool called the XperiFirm Tool.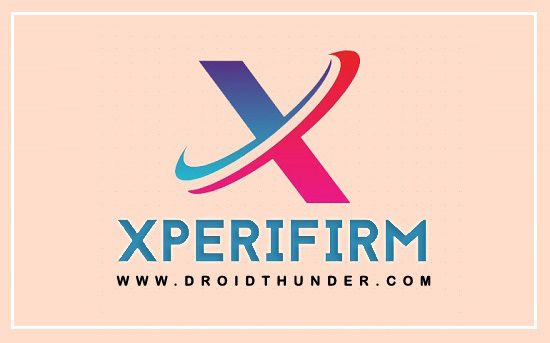 Every smartphone brand has its own respective firmware downloader tools. Besides, most of them are unofficial and work only on Windows operating system. But, XperiFirm Tool is compatible with Windows, Linux, as well as Mac OS. It is one of the best Xperia firmware downloader tools available out there, that can easily search and download stock ROM for Sony Xperia smartphones and tablets.
All the credit goes to IgorEisberg, a senior member of the XDA community for developing this all-in-one toolkit. Moreover, it also supports the Sony smartwatch and other accessories. Do you want to downgrade the Sony software update or revert to the original Stock ROM? But before that, you need to download the official Sony Xperia software update file for your device.
This tool takes away the hassle of searching the Android stock ROM download links on Google. The only downside is that it only lets you download the Stock ROM. But to install it, you need another Sony Mobile Flasher Tool. Do you want to go back to default settings on an Android phone? Do you want to flash the official Sony Xperia OTA update? If yes, download XperiFirm Tool Latest Version mentioned below.
What is XperiFirm?
XperiFirm is an official Sony Xperia Firmware download tool for Windows, Linux, and Mac OS. It is the best tool to get free official software updates for any Sony Android device. Are you looking for an easy way to download the firmware directly from an official Sony Servers? If yes, then XperiFirm is the tool for you.
XperiFirm Features
Let's check out the features of this Sony Firmware Downloader Tool.
1. Portable Tool
It is a portable tool for your computer. This means that there is no need to install any setup.exe file on your PC. Simply extract the zip and launch the XperiFirm.exe file.
2. Download Stock ROM
This tool allows you to download the stock firmware for any Sony Xperia smartphone and tablet. It automatically connects you to the Sony servers to download the official Xperia firmware FTF files.
3. Multiple Device Support
It supports almost every Sony device along with the accessories like Sony Smartwatch. Yes, you can use this app to easily restore your smartwatch to default settings. Besides, it connects you to the database of all the available Xperia phones.
4. Pause and Resume Downloads
This is so far the best feature of this firmware downloader. You can pause downloads and resume them as per your need. This can help you avoid corrupted files due to incomplete downloads.
5. Various Download Options
It provides various options in the download settings. You can download firmware for different countries. Moreover, you can also choose the destination folder to download the stock firmware.
Downloads
How to use Xperifirm and Flash Tool
Extract the downloaded XperiFirm_5.4.0_(by_Igor_Eisberg).zip file.
Launch the XperiFirm.exe tool.
Choose your Sony Xperia device from the left slider.
Now select the specific Sony Xperia model number.
It will show the country-based firmware details.
Just click on your country name.
The tool will display a list of available firmware.
Choose the latest Sony firmware file.
Finally, click on the Download button to start the downloading process.
Upon completion, use the Sony Mobile Flash tool to install the stock ROM update.
Finally! This is how you can download and use the XperiFirm Tool on your Windows, Mac, and Linux. Feel free to ask any questions in the comment box below.