Xiaomi has unveiled MIUI 12, the latest iteration of its Android skin. The company released it along with Mi 10 Youth Edition (also known as Mi 10 Lite Zoom Edition) at an event in China. As expected, Xiaomi's 12th iteration includes plenty of new features and improvements, including Dark Mode 2.0, a Control center, clean UI design, AI calling, Super Wallpapers, Animations, improved visual effects, focus mode, secured privacy, new Navigation gestures, floating window, refreshed design, and app drawer.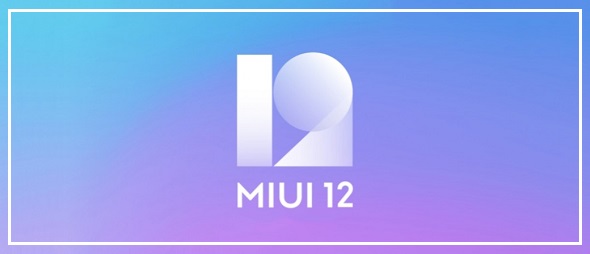 Moreover, it also comes with new privacy improvements such as Flare, Barbed Wire, and Mask Privacy System. Besides, there are even improvements in the Always-on display feature. Furthermore, it also packs a few breathtaking live wallpapers that will blow your mind. Additionally, Xiaomi is the number one mobile company in India with over a hundred million users. Due to this, the MIUI 12 global version has decided to offer some localized features, especially for Indian users.
It has just been six months since the release of MIUI 11, and the company has already rolled out its new Android skin. Xiaomi is the biggest smartphone manufacturer out there. Moreover, the company proves it with every improved MIUI version. In this article, we'll go through the detailed MIUI 12 features, its Supported list of Devices, and the Release date.
MIUI 12 Features
Here, we've listed a brief overview of the new features that are available in MIUI 12: the latest iteration of Xiaomi's customized Android OS.
Control Center
In the last few years, Xiaomi is doing changes in the notification panel and MIUI 12 is no exception. In the new iteration, the company has added a new Control Center. Just swipe down to see a notification menu with big rounded settings icons. You'll find four large settings on the top along with other rounded icons. The bigger tiles include the amount of data used, and options for toggling cellular data, Bluetooth, and Wi-Fi.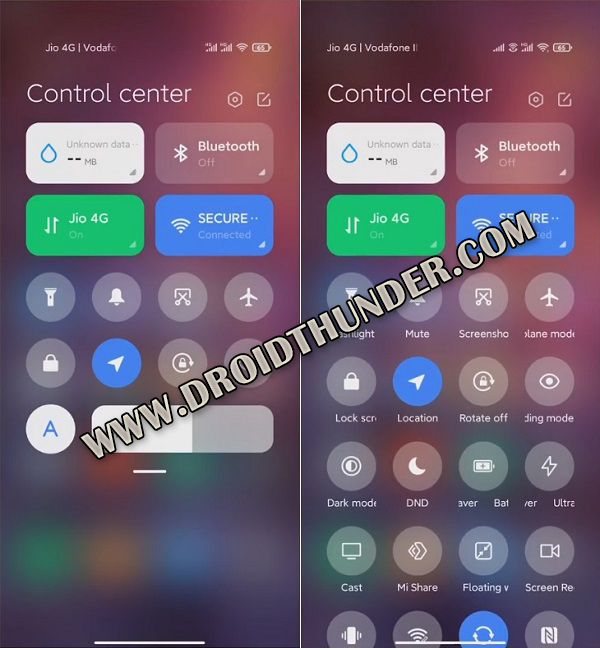 As soon as you toggle these options, you'll witness a slight animation. Control Center is indeed a very convenient feature to easily access any quick settings on your phone. The best part of it is that you can easily customize or edit Control Center as per your need. This way you can add or remove any options of your choice.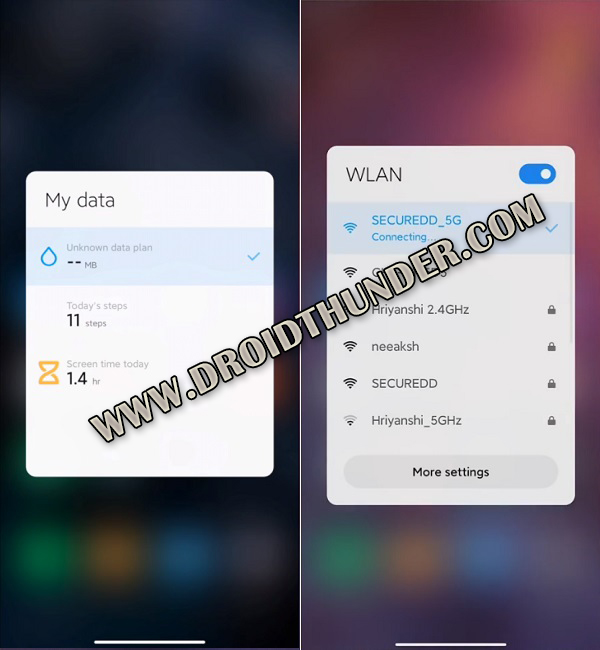 For doing so, simply pull down anywhere on the home screen and enter the Control Center. Then, simply tap on the customize button present on the top right corner. This is how you can customize the Control center. Moreover, if you don't like this new Control Center feature, then you can easily disable it using the steps mentioned ahead.
How to Enable or Disable Control Center in MIUI 12
Go to Settings.
Then click on Display.
On the next screen, open the Status Bar option.
Tap on the Use Control Center option to enable or disable it.
As soon as you disable the Control Center, you'll return to the MIUI 11 Notification panel as shown below.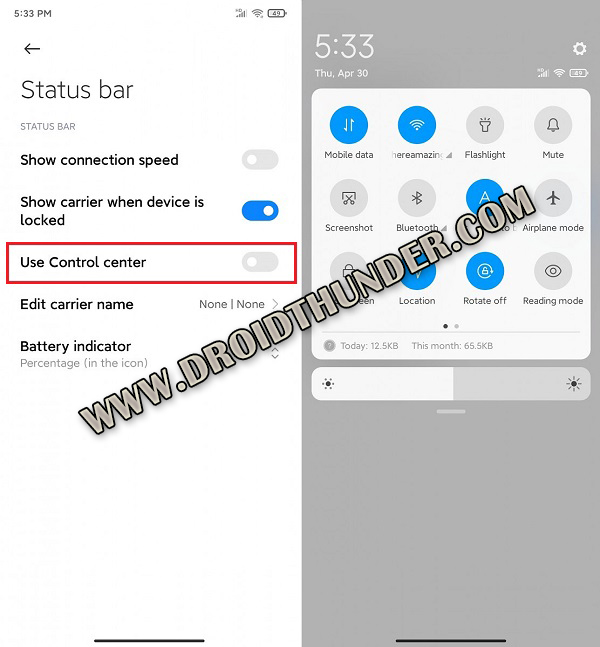 Floating Window
Similar to Samsung, Xiaomi MIUI 12 brings a new feature called Floating Window, which gives you a multi-window experience. With this feature, you can launch any app in the form of a floating window that occupies a small section of the screen on top of other apps. Moreover, you can use it with any app such as Games, Instagram, Facebook, etc.
Steps to Enable Floating Window
There are three ways to access the Floating Window:
Open your recent menu, and click on the Floating Window option present at the top left corner. On this screen, select the app you want to open on a tiny resizable screen.
Furthermore, in the second method, when you are in the Recents menu, long-press on any app preview and then tap on the picture-in-picture icon.
Besides, the third method is quite simple. All you need to do is swipe downward to access the Control Center. Then just click on the floating window option present there.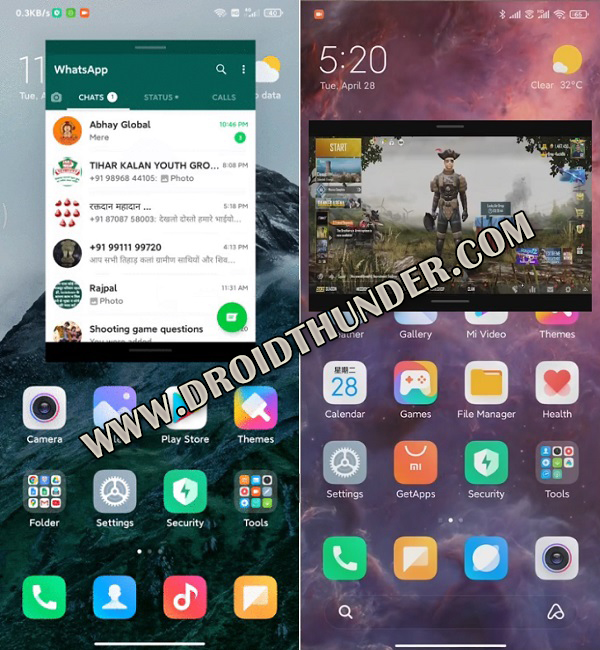 Dark Mode 2.0
Xiaomi brings an improved Dark Mode 2.0 in this latest update. To enable Dark Mode 2.0, go to Menu->Settings->Display->Dark Mode. In MIUI 11, it was quite difficult as well as irritating to read a text, whilst the phone was in Dark Mode.
To be specific, only certain apps had a dark mode. Moreover, the readable text used to become very bright in this mode. To overcome this issue, MIUI 12 comes with a new option called Adjust contrast automatically.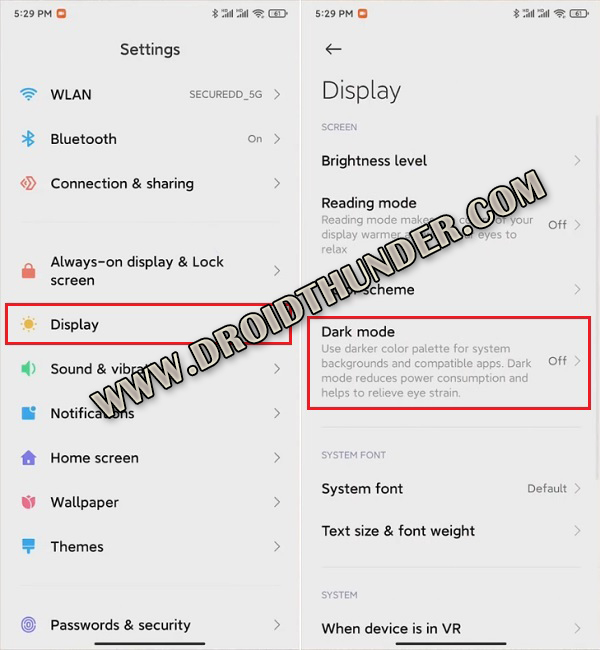 When the phone is in dark mode 2.0, this option helps to adjust the contrast of the text so that it doesn't become way too bright for your eyes while reading. Moreover, you can even adjust the font structure of a text.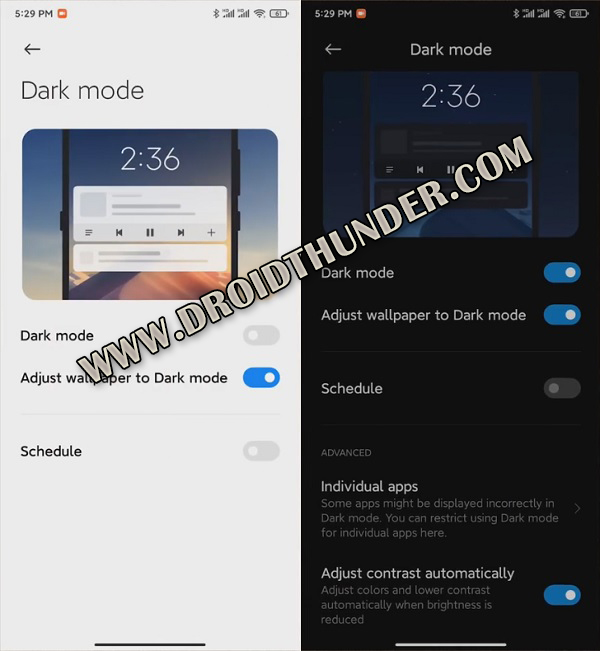 Besides, for apps that don't support the Dark Mode, the new dark mode 2.0 can either invert colors or force dark backgrounds which are normally supposed to be light.
MIUI 12 Wallpapers
Besides, the next feature is the Super Wallpapers or Dynamic Wallpapers. It includes some amazing live wallpapers inspired by outer space and planets. Here, you can choose a wallpaper of Earth or Mars as your screen live background.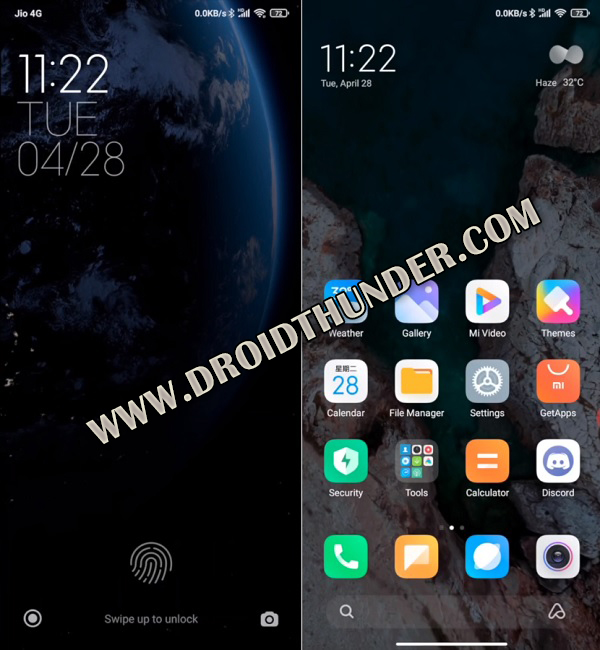 When you lock your phone, you'll notice the planet from a far-off distance. But as soon as you unlock the phone, you'll experience a swirling motion of the planet. Isn't it amazing!
Privacy Protection
Xiaomi has increased privacy and security measures in their latest MIUI 12 update. This feature makes it easier to see which applications have access to permissions. You can now choose to grant permissions to apps only while you're using them.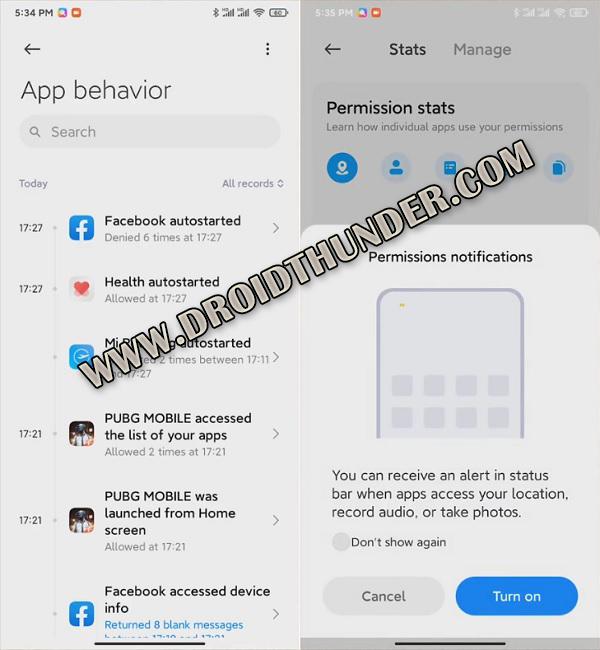 Furthermore, there are three new privacy improvements including Flare, Barbed Wire, and Mask Privacy System. As soon as you launch a system app for the first time, the Barbed Wire features will notify you of the information the app will be accessing. Besides, the Flare feature will alert you when an app is trying to use the camera, microphone, or location without your permission.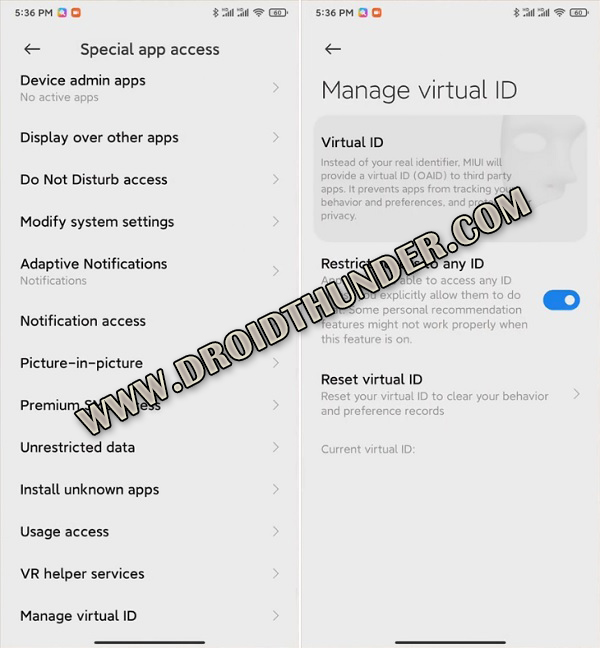 Lastly, the Mask System will return an empty message by default when an app is trying to access your call log or messages. This helps to avoid untrusted apps from reading your private data. With enhanced privacy, any sensitive information such as mobile details will be removed from image files whenever you share them with someone.
New Animation and Icons
There are a lot of visual changes in this new update. You'll experience new icons, animations as well as gestures. Plenty of clever little animations are added throughout the interface.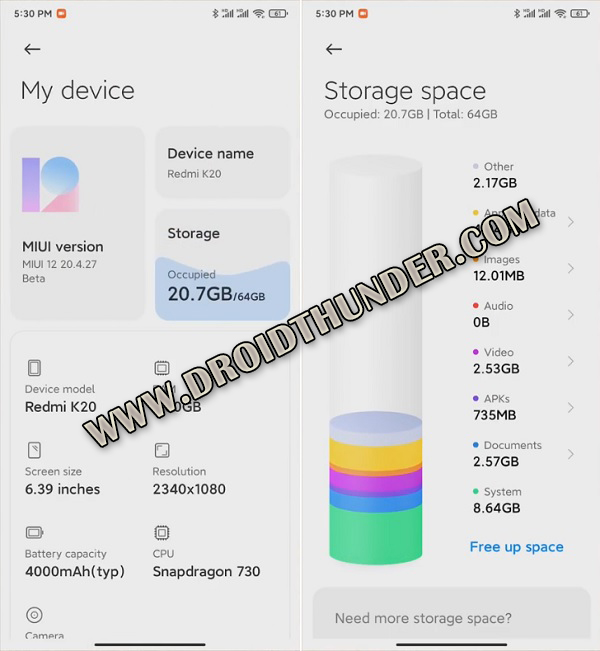 Besides, these animations are not just limited to the home screen or the control center, but also the different menus within Settings. The animations that highlight the storage space, battery capacity, and battery usage stats are my favorite!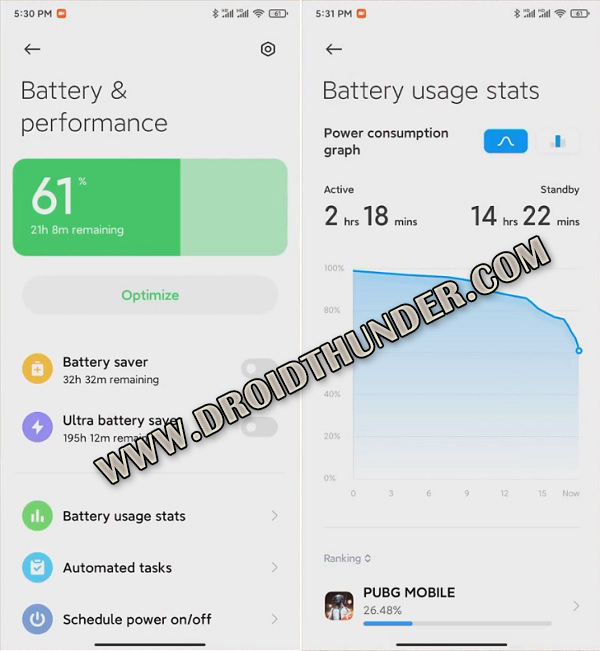 All the icons and animations are clean and modern, and they make the interface much more playful and interactive. To enable it, just navigate to Settings > Additional Settings > Full-screen Gestures.
App Drawer
Last year, the stable MIUI 11 China build was the first to receive an app drawer in the MIUI launcher. The same app drawer is enhanced and improved in the 12th iteration of MIUI.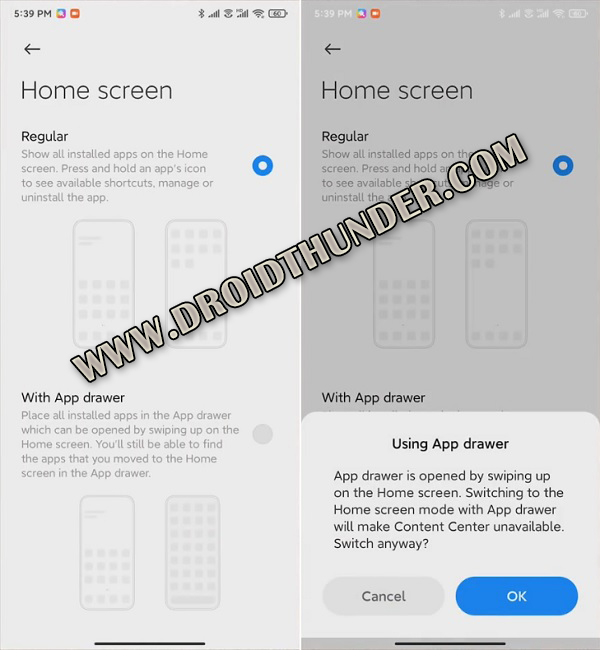 Simply go to Settings->Home screen and activate the App Drawer. In terms of appearance, it is very similar to the Poco launcher. However, it does lack the feature to group or sort the apps based on their icon color.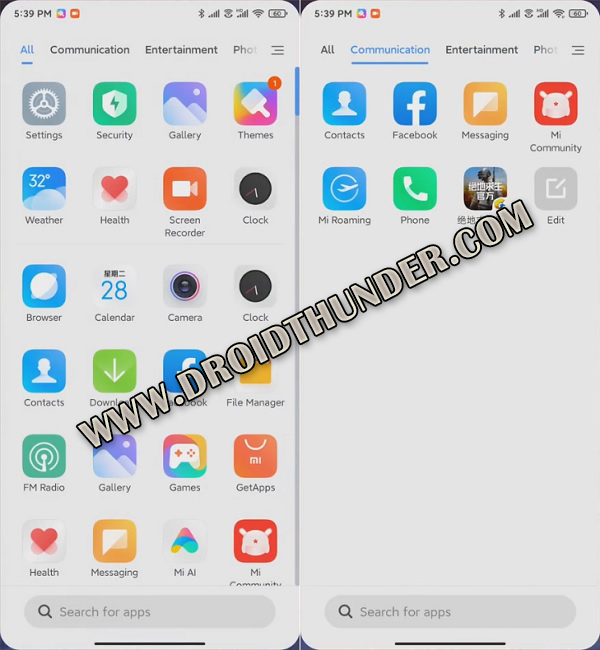 AI Calling
Similar to Google Assistant, Xiaomi has introduced the XiaoAI voice assistant. You can use this feature to make calls on your behalf. It is mainly for users with speech or auditory disabilities.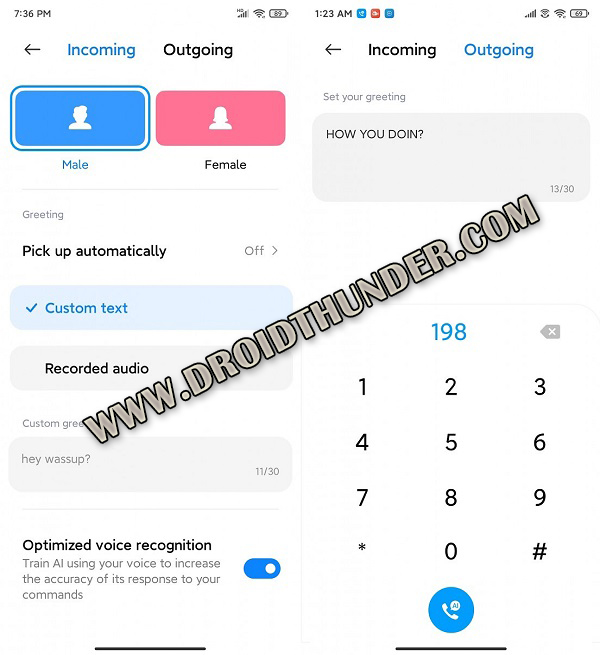 Additionally, it also transcribes calls automatically as well as and attempts to answer some questions itself. Besides, it even lets you choose suggested responses during a conversation.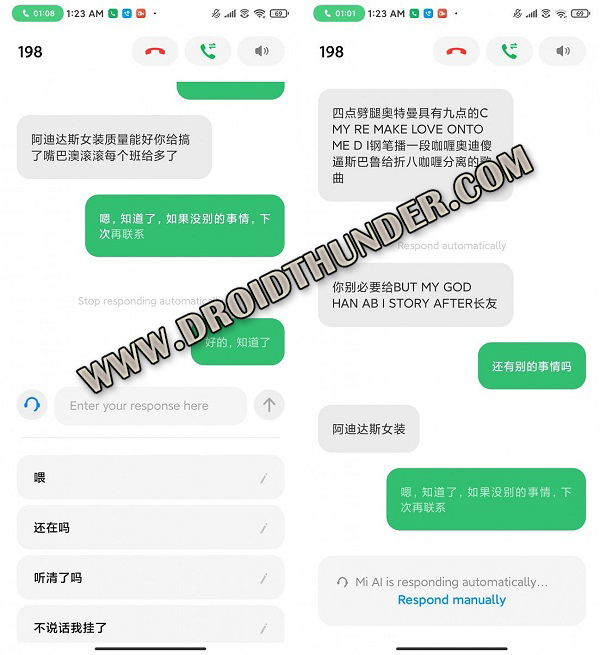 Unfortunately, XiaoAI is currently limited to mainland China and only supports Mandarin, the local language. However, it is expected that the company will develop it for India, the USA, and Europe.
Xiaomi has collaborated with Vivo and Oppo to provide a file sharing service called Mi Share. It allows you to easily share files across Xiaomi phones and notebooks including the Mi Notebook and RedmiBooks. To enable this feature, go to Settings > Connection & Sharing > Mi Share.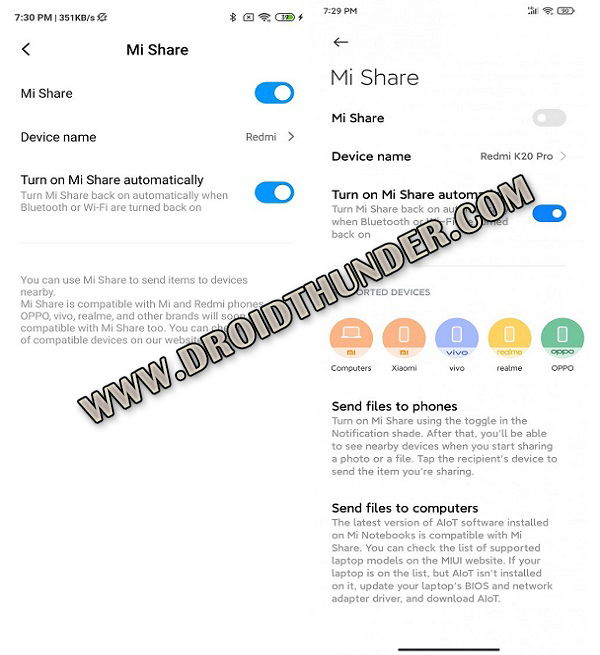 Health Tracking
To improve fitness, Xiaomi has introduced an automatic health tracking feature to record activities like walking, running, cycling, or climbing stairs. The in-built gyrosensor records almost 96% accurate information like the Apple watch. Moreover, the AI motion behavior perception algorithm gives accurate health data.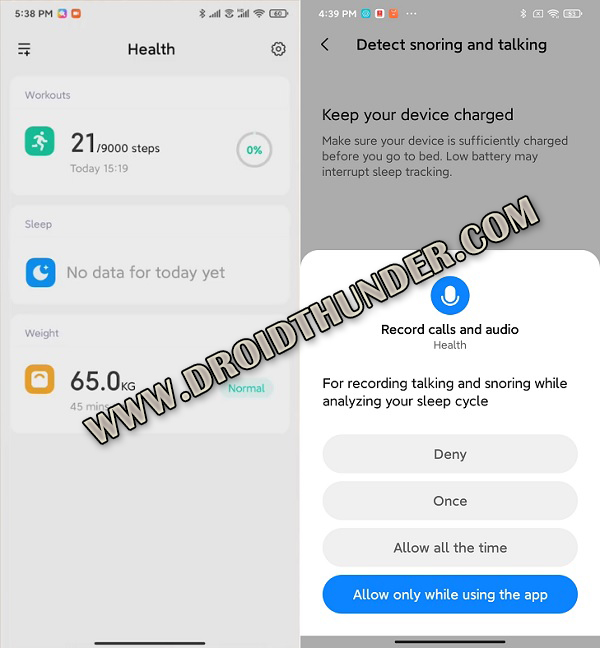 Besides, there's a new sleep tracker that records the time and quality of your sleep based on the movements and snoring sounds you make at night. In addition to that, the Mi Health app also helps to track the number of times you stood up and sends you a reminder if you haven't moved around in awhile.
MIUI 12 Release Date
According to Xiaomi, the official stable version of MIUI 12 will be rolled out by the end of June 2020. Meanwhile, the beta testing program has been started in China from 8th May 2020.
MIUI 12 Supported Devices List
It is expected that the MIUI 12 will support 40 Xiaomi smartphones in China. However, all these devices will not receive the MIUI 12 update at the same time. Besides, it will be rolled out in three batches. The first batch is rumored to be released at the end of June 2020. The MIUI 12 Eligible Devices list is mentioned below. Check them out.
First Batch
Mi 10 Pro
Mi 10
Mi 10 Youth Edition
Mi 9 Pro 5G
Mi 9 Explorer Edition
Mi 9
Redmi K30 Pro 5G
Redmi K30 Pro
Redmi K30 5G
Redmi K30
Redmi K20 Pro
Redmi K20
Second Batch
Mi Mix 3
Mi Mix 2S
Mi CC9 Pro
Mi CC9
Mi CC9 Mito Customized Edition
Mi 9 SE
Mi 8 Pro in-display fingerprint version
Mi 8 Explorer Edition
Mi 8
Redmi Note 8 Pro
Redmi Note 7 Pro
Redmi Note 7
Third Batch
Mi CC 9e
Mi Note 3
Mi Max 3
Mi 8 Lite
Mi Mix 2
Mi 6X
Redmi Note 8
Redmi 8
Redmi 8A
Redmi 7
Redmi 7A
Redmi 6 Pro
Redmi 6
Redmi 6A
Redmi Note 5 (Redmi Note 5 Pro in India)
Redmi S2/Y2
MIUI 12: Final Thoughts
Finally! To summarize, we've mentioned the Top 10 MIUI 12 features even though there are many more to talk about. However, these features are mainly limited to the Xiaomi China variant smartphones. We are not confirmed whether all these features will be included in the MIUI 12 Global variant. Do let us know your views or opinions in the comment section below. Thank you!