Last week, Samsung officially announced the launch of its new Exynos 1080 chipset. The famous Samsung researcher, Dr. Xuebao, recently revealed that the company has planned to unveil a successor to Exynos 980.
The company claims that the Exynos 1080 is Samsung's first 5nm architecture based chipset. It includes Cortex A78 cores with Mali-G78 GPU. Besides, it uses the same fabrication technology used in A14 Bionic and Kirin 9000.
On the other hand, Samsung Exynos 1080 SoC will join the lineup of 5 nm chips. Beginning with the Kirin 9000, Apple A14, Snapdragon 875, and Samsung's own flagship processor the Exynos 2100.
Moreover, there are rumors that this new chipset will replace the Exynos 980, Samsung's first 5G-integrated silicon. The mid-end Android smartphones like Galaxy A51 5G, Vivo S6 5G, and Galaxy A71 5G uses this 980 chipset.
As per ARM's legitimate numbers, the A78 running at 2.1 GHz can convey 20% more execution than an A77 at 2.3 GHz. Whereas, the new Samsung chip can give a better performance than the Exynos 980 that ran its A77 centers at 2.2 GHz.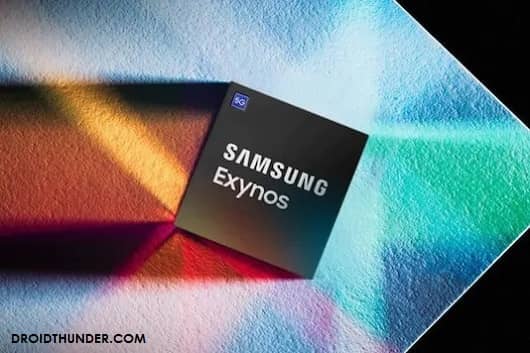 Samsung Exynos 1080 Beats Snapdragon 865+ in Antutu
The Exynos 1080 scores about 6,50,000 points in the Antutu benchmark, thus surpassing the present highest score. That means it has easily defeated the present fastest SoC, Qualcomm Snapdragon 865 Plus.
Qualcomm Snapdragon 865 Plus powered Asus Rog Phone 3 scores 629,245 points in the Antutu benchmark. According to Dr. Xuebao, director of Samsung Semiconductor China Research Institute, Samsung has beaten this score.
The researcher has also revealed that the chipset will highlight ARM Cortex-A78 cores coupled with Mali-G78 GPU. The core configuration and clock speed are yet to be uncovered. However, it features many upgrades over its predecessor.
The most important thing is that the Exynos 1080 SoC will not debut on a Samsung phone. Instead, Vivo X60, an X-series device will probably use this chipset. This has brought questions up whether this would really be the organization's flagship SoC.
Also Read:
At present, the Exynos 990 SoC is the organization's lead silicon that controls high-end smartphones like Galaxy Note 20 and Galaxy S20. Furthermore, the Samsung Exynos 990 is professed to be 20% quicker than its predecessor.
This is because it features four Cortex-A55 cores, two Cortex-A76 mid-performance cores, and two Mongoose-5 performance cores. Moreover, the 7nm cycle chip includes a mix of ARM's and Samsung's own chips.
On the contrary, the Cortex-A78 achieves 20% execution enhancement over the Cortex-A77. On the other hand, Mali-G78 achieves 25% performance enhancements as compared with Mali-G77.
The Exynos 990 SoC received a lot of criticism for falling behind in execution to its Snapdragon peers. Hence, it is not yet clear if Samsung will start using the ARM chips in its upcoming lead SoC.
Qualcomm is scheduled to disclose its cutting edge processor chip, allegedly the Qualcomm Snapdragon 875. It will be intriguing to check whether Qualcomm manages to outperform Samsung or vice versa.
Source: GSMArena