It seems that Google is conflicting with all the Android applications that are unlawfully running their marketing business by abusing Playstore policies. A few days back, Google removed Paytm from the Google Play Store since it abused the guidelines related to online gambling. And, today, Google has sent a policy violation notice to the food-delivery giants Swiggy and Zomato.
Google neither allows any online casino gambling nor does it support any sports betting activities. Moreover, Google immediately bans any application that leads its user to any external website and bypasses the payment gateway. Besides, the tech giant can also remove the app if it involves any third-party paid tournament for winning real money and cash prizes.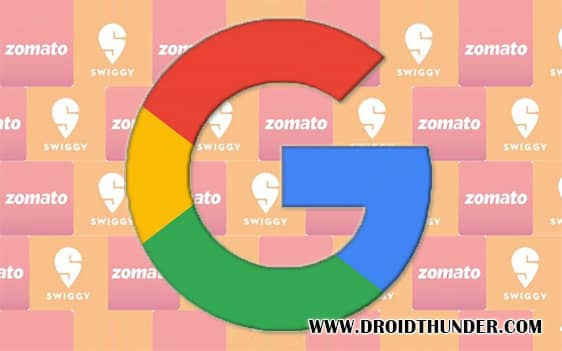 Why Google issues a Policy Violation notice to Swiggy and Zomato?
Since Google has sent a notice of policy violation to Zomato & Swiggy, everyone is questioning it. As both of these apps include the restaurant review and food delivery activities, then what was the main reason behind this violation? Whose mistake was it? Will Google ban Zomato and Swiggy? Let's find out in this article below.
Founded by BCCI in 2008, the Indian Premier League (IPL) is a famous twenty20 cricket league. Since it is the biggest sports event in the world, IPL gets the maximum number of viewership every single year. Thus, advertisers and brands are always ready to grab this opportunity to target a large number of people.
Besides, it is said that IPL broke the viewership record last year with over 800 million+ audience. Moreover, due to the COVID-19 pandemic, everyone is working from home. Therefore, we believe that this year the number of viewers is going to increase drastically. This is why advertising in 2020 is going to be immensely beneficial.
Considering this, Zomato and Swiggy started running massive IPL campaigns. Both the companies stated that this IPL season has tremendously increased the volume of orders than usual. Moreover, they also started including the in-app gamification features that involved the integration of game dynamics in their application.
Zomato added a new ZPL (Zomato Premier League) where users can make IPL match predictions and win a cashback prize. Interestingly, this Zomato feature was present in the past few years as well. On the other hand, Swiggy didn't include any gaming features. Instead, they offered massive discounts under Match Day Mania.
As Google has already mentioned that they do no support the in-app gamification if there is no relevance. Since Zomato and Swiggy are food delivery apps and do not operate as gaming platforms, it is an unlawful way to increase user engagement. This is the main reason why Google sent a policy violation notice to both of these food delivery platforms.
Following this policy violation notice, both the apps have temporarily removed their in-app gamification feature. Similar to Paytm, Google expects that Zomato and Swiggy should make app modifications that comply with the rules and policies. If the companies continue to include the in-app gamification, then Google will ban both the apps from Play Store.