When it comes to messaging, Apple's iMessage single-handedly rules the market. There is something about that blue bubble that makes it appealing and addictive. To compete with Apple, Google starts rolling out a new navigation drawer and google photos integration.
Recently, Google took to Twitter and slammed Apple for its iMessage lock-in strategy. According to the tech giant, Apple uses peer pressure and bullying to market its products. Google wants to push RCS, aka Rich Communication Services, an upgrade to SMS.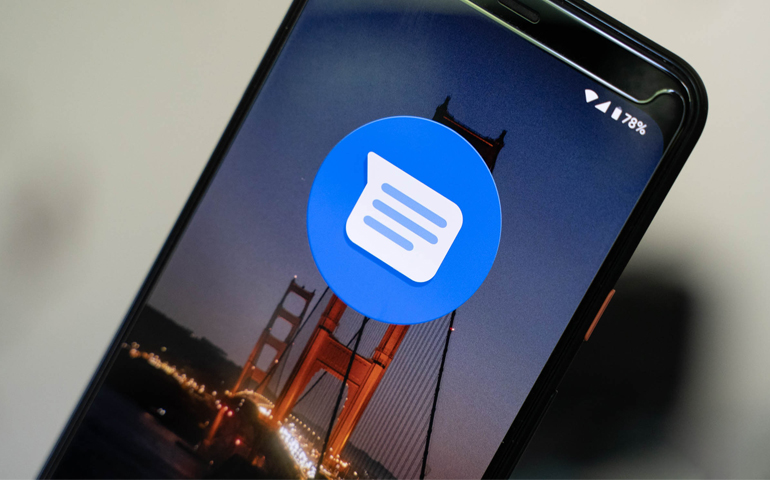 However, Apple is constantly resisting RCS as well as other cross-platform standards. For years, Google is even running campaigns to replace SMS with RCS. Along with tech companies and the US carriers, everyone is on board for the upgrade. The only obstructionist is Apple, which supports SMS via iMessage.
After facing back-to-back failures, Google releases a new navigation drawer redesign and Google photos integration to replace MMS. This is a great strategy to compete against the iMessage giant Apple. Moreover, this feature can also enhance the user experience on a broader level.
Since last year, Google has constantly released new features to stay ahead of its competitors. Some features include Google Maps community feed, verse-by-verse AI tool, hum to search, caller id spam protection, covid vaccine locations, and password protection on the web activity page.
According to 9to5Google, the new Google messages app will feature a new navigation drawer and a google photos integration. Users might get a feeling of nostalgia since the company plans to restore an old-school feature in the Google messages application.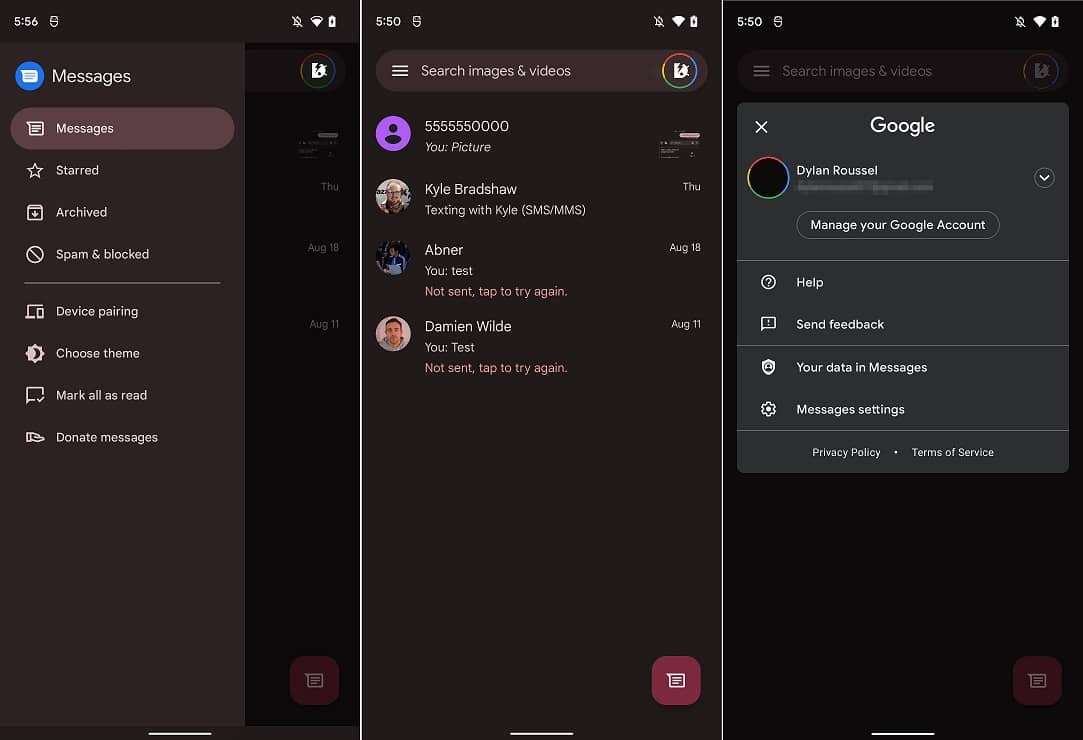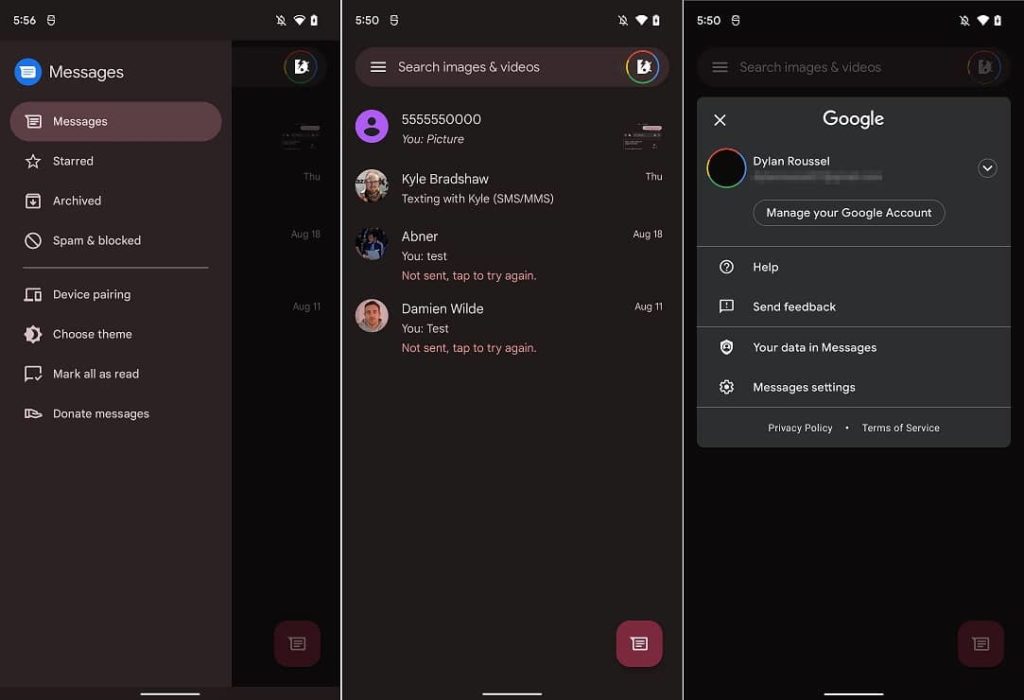 If you observe the current Messages app, you'll notice an overflow menu that shows archived and starred message options. However, the new UI will move all these features to the navigation drawer. That means messages, archived, starred, spam and blocked options will move to the navigation drawer.
This feature will help the users easily navigate through the application. Moreover, the app will also feature a new account picker button at the top-right of the search bar. Additionally, the navigation drawer will include device pairing, mark all as read, themes, and donate message options.
Apart from the Google messages navigation drawer, the tech giant has also integrated the media uploader feature of Google Photos into Messages. This feature will help users share photos and videos as Google Photos links, thus maintaining their quality and resolution.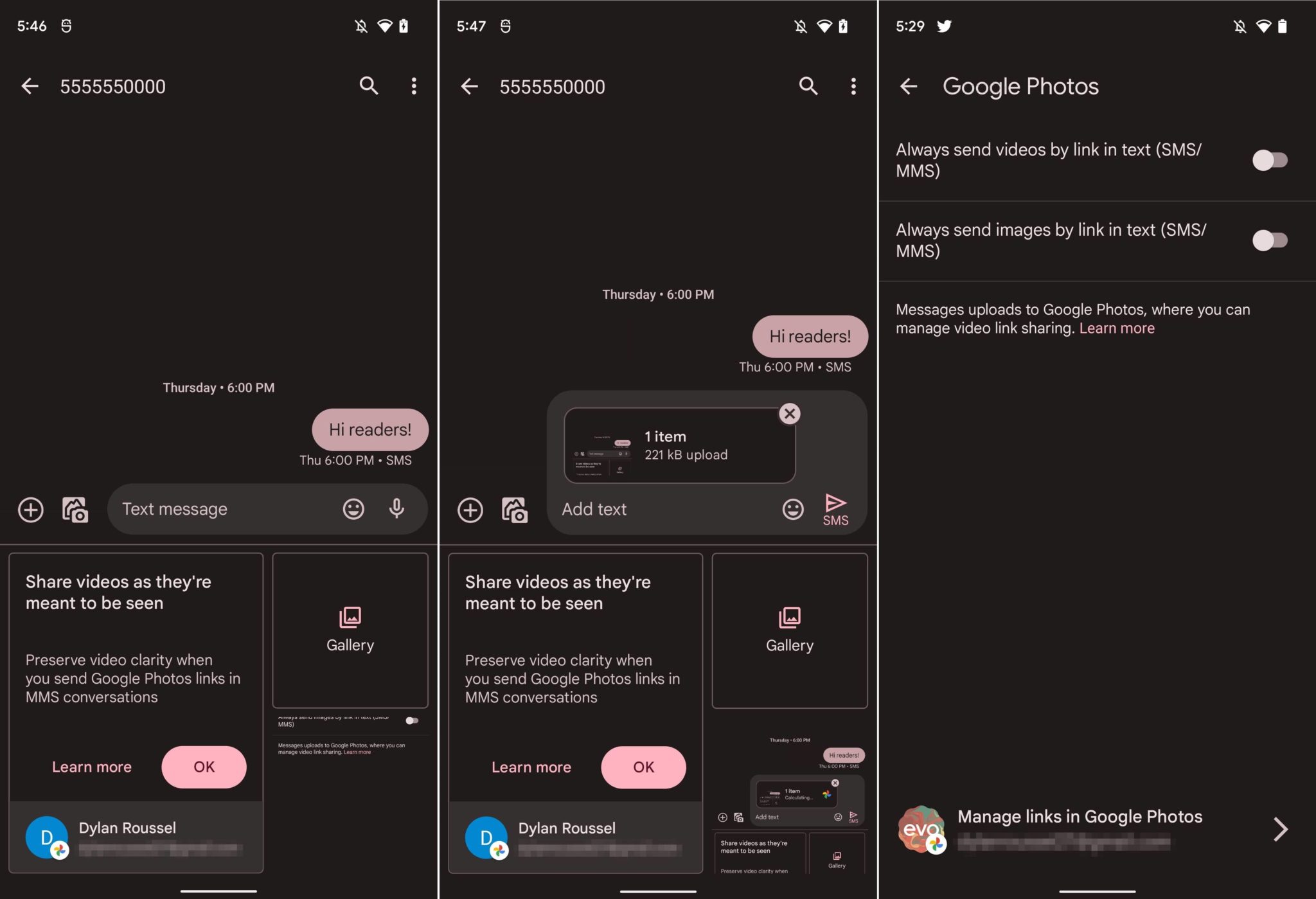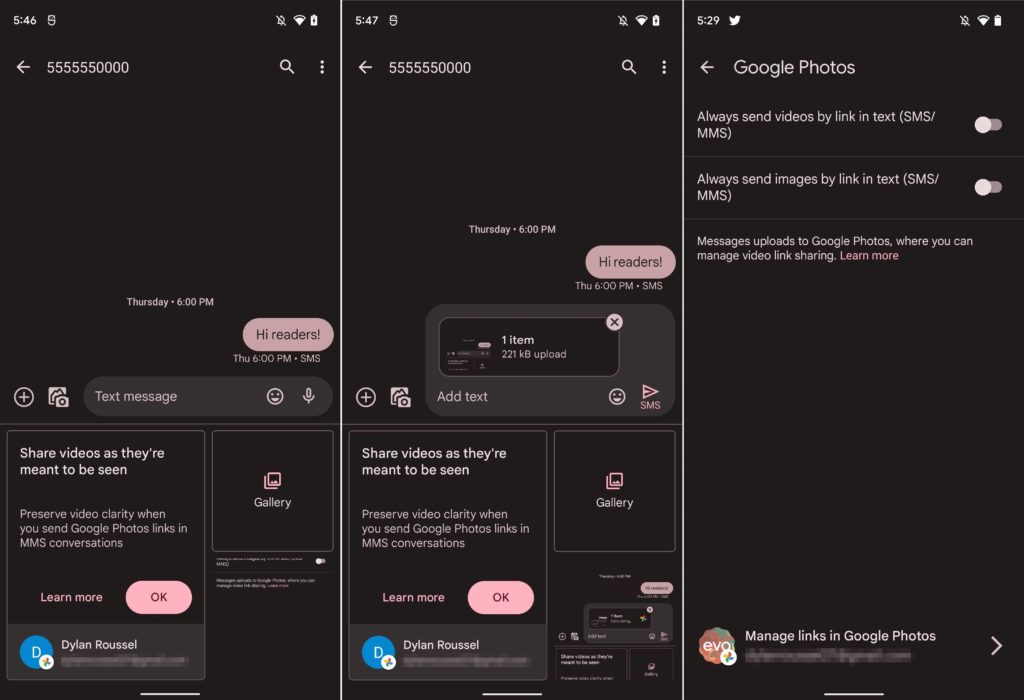 As soon as you launch the app, a message will prompt you to share videos. To send any photos/videos as links, users need to sign in to their Google Account. There is also an option to use messages without any Google account. Besides, this will also work for MMS photos and videos.
Easy access to all the features is a good move. However, Google should clearly explain how this new integration will affect the Google Photos and Drive storage compared to MMS.