Google introduced a new cookie consent popup in Europe following a fine for breaching French law. This cookie consent alert will first show on YouTube in France. However, it will be later rolled out across all the Google services in Europe.
Users in Europe can soon see a new cookie banner on Google search and YouTube. This popup will appear even if the user is in Incognito Mode or isn't signed into a Google account. The alert will inform users what information is tracked if they accept the cookie policy.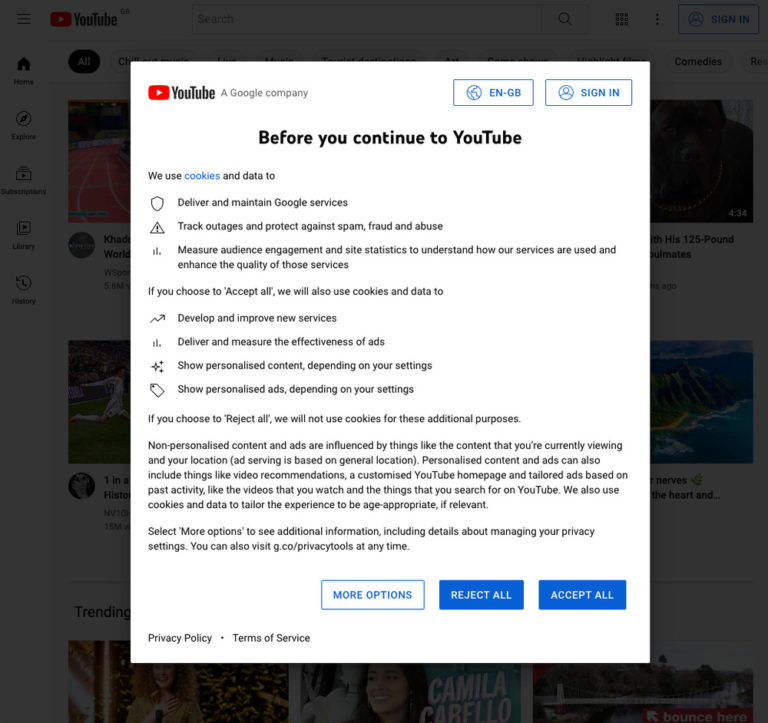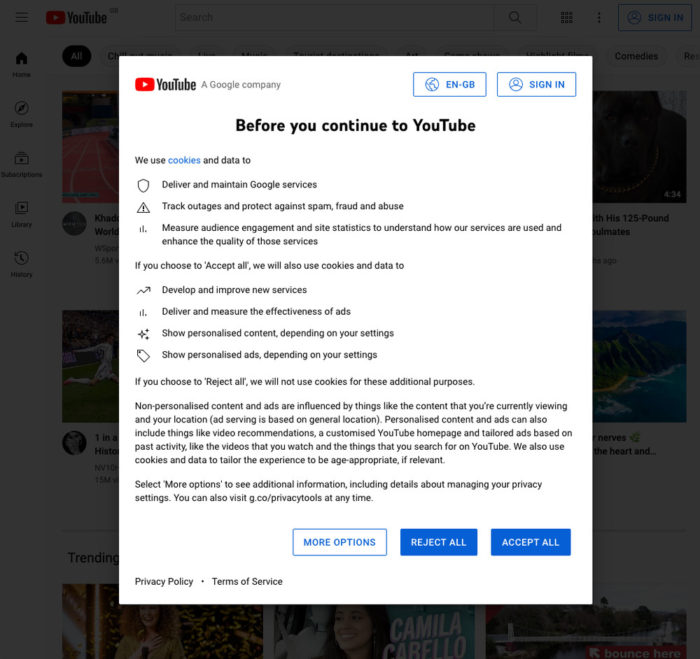 Internet or HTTP cookies are designed especially for the browser to store, track, and personalize users' information. These are small text files with data that a website sends to your web browser. It also informs the server if a user returns to a specific website again.
According to Google, the data protection authorities of the European countries have recently updated their guidance for compliance. The tech giant confirms to commit to the standards of that updated guidance. However, the French authorities think the other way around.
CNIL, France's Commission Nationale de l'Informatique et des Libertés said that Google, Facebook, and YouTube do not create refusing cookies popup as simple as to accept them. That is why the restricted committee of the CNIL kicked Google with a fine of 150 million euros ($163 million).  
France's data privacy watchdog also warned the tech giant to comply within three months. That is why Google has immediately redesigned the infrastructure to handle cookies. The new cookie consent popup in Europe will show equal 'Accept all' and 'Reject all' buttons in your preferred language.
Earlier, Google's cookie consent alert in Europe had two options: to accept or customize. As soon as you click on customize, Google will redirect you to a separate webpage. It was complicated to disable the cookies to track user data. Users had to click thrice and confirm to turn off the settings.
However, European users will see three buttons with the new cookie popup design. In addition to the earlier two buttons, there is a new Reject all button to opt out of tracking altogether with a single click. This new alert is currently available for YouTube in France. But the same design will be used for Google search.
Since the cookie is not rolled out everywhere, many European users won't see the updated popup. If a user has logged into a Google account, Google will not show the consent alert since your profile settings are saved. This won't change the way you use Google Search or YouTube. However, more transparency clears things up for good.