Recently, plenty of Android users complained that they faced bugs in Google Play Store. This bug prompts user to download app updates that are already up to date. Apart from that, users also noted issues with several of their Android apps. Due to these complaints, the global tech giant has started hiring a special team to find bugs in sensitive Android apps.
This is a great initiative by Google as it will not only enhance the user experience but also help in finding vulnerabilities in third-party applications. The responsibilities for this job are to implement reverse engineering, and code reviews. It also requires to perform security assessments, mentor engineers, and configure surveys of third-party Android apps and libraries.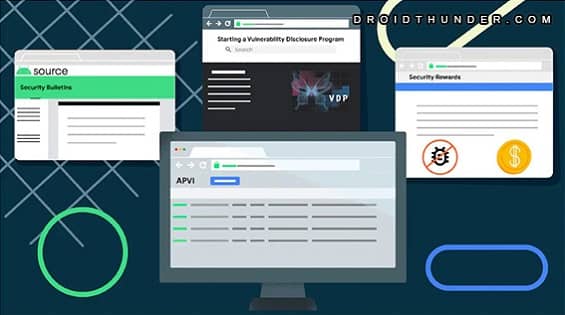 Google to create Security Team to find bugs in Android Apps
Google has created an all-new APVI (Android Partner Vulnerability Initiative) to assist developers in finding bugs and issues. The company wants to create a team and discover the flaws in apps before it attacks the Android operating system. Besides, the Android privacy and security team works on the system and security related issues of the apps.
In a recent blog post, the company stated that the new Google team will work on apps such as COVID-19 Tracker, and election-related apps to find bugs. For this purpose, the team has also initiated Google Play Security Reward Program (also known as GPSRP) that will especially prioritize and manage Android apps available in Google Play Store.
Additionally, the security researchers team specializes in taking detailed bug reports and analyzes the outcomes. On the other hand, Google pays this security team on behalf of the developers and grasps the bugs report. Unfortunately, this Google security team works only on the applications with more than 100 million users.
Hence, the beginners and newly launched apps will not be eligible for the GPSRP. It will increase their chances of being affected by the bug hunters. So, it becomes crucial for Google to launch a new Android security team that can find bugs in these newly developed sensitive apps. Finding security issues as soon as possible can avoid the disastrous impact on third-party apps.
The APVI has mentioned that the Android smartphone brands like Meizu, Huawei, Oppo, Vivo, and ZTE have serious security issues. Hence, it is highly essential to spot these bugs and ensure complete protection against threats and data leaks. The most important thing is that the special team will also recognize weaknesses and give recommendations to affected app makers.
To create a new dedicated security team is definitely a good move. Google claims to build the world's best security team to handle applications that may sneak by the radar and wind up being abused with crushing outcomes. Consequently, the company has recently published a job opening for the post of Security Engineering Manager.
It is necessary to focus on the vulnerabilities that often get past the security checks. This choice of creating a new team can assist to make the Android ecosystem a lot smoother. Users will get the best experience regarding security and accessibility. We just hope to see a more safe and secure Google Play Store in the future.
Source: XDA