Last week, Zoom officially announced to make its Live Transcription paid service free for all users. In a recent blog post, the company stated that with a free live transcription service, users can easily see real-time captions during video conferencing.
Earlier, Zoom released end-to-end encryption for everyone. And now the company is all set to make the paid automatic closed captioning feature absolutely free. The main advantage of this feature is to avoid any miscommunication during a Zoom meeting.
Moreover, the company also confirmed to launch this functionality in the fall of 2021. However, the hosts of a meeting can request it for immediate arrival. This new move can directly impact Zoom alternatives and rivals like Skype and Microsoft Teams.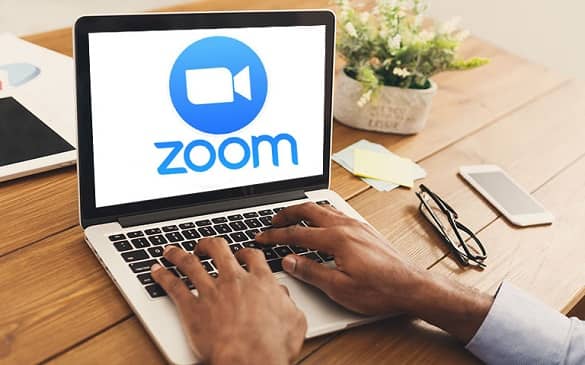 Zoom makes Live Transcription Service Free
In real-time meetings and webinars, Zoom provides the ability to give live automatic speech recognition (ASR) transcripts. Depending upon the speech audio as well as video, Zoom offers in-session ASR transcriptions.
Besides, these live transcriptions or closed captions are completely based on the Zoom meeting audio. Users can see the transcriptions in a side panel during a video call. It is quite similar to subtitles in a movie.
What is Zoom Live Transcription service? In simple terms, live transcription is a process of converting an audio or video track into written words. In a video call app, this feature can appear as plain text or a caption.
Additionally, it can either be for a live video call or for a past recorded conversation. In today's world, where everyone is working from home, the speech-to-text live transcription service is highly important for any business.
A text-based conversation is always superior compared to live audio or video calls. On the contrary, automatic closed captioning or Zoom live transcription is currently a paid service in the Zoom meetings application.
It also comes with screen reader support, pinning, keyboard accessibility, and spotlighting interpreter video. However, due to the increasing demand and high competition from rivals, Zoom decides to make this feature Free.
If you want this Free live transcription feature urgently, then you can sign up and fill out an online form for immediate access. The company will then send a confirmation email for more details to enable the requested user accounts.
Furthermore, Zoom states that the free live transcription feature is available only in the English language. Hence, users need to speak clearly to get the best results. The company has mentioned all the details on its official support page.
The accuracy of this free feature depends upon the user's clear voice, background noise, English proficiency, and regional dialects. Some third-party apps such as Otter.ai and Rev also offers AI transcription service for recorded audio.
Additionally, you can easily integrate these apps with Zoom meetings. To enable the closed captions on Zoom, head over to the Zoom app and go to account management > account settings > closed captions.
Source: Zoom