After a couple of developer previews, Google has finally launched the Android 13 Beta 1 update for Pixel phones. This means that the supported Pixel users can install the unreleased OS and taste what's to come this year. However, this first Android 13 public Beta 1 is still far from a stable update.
As you know that the developer preview builds are only for Android developers. However, the beta updates are specially developed for the general users to try and get their hands on the upcoming Android versions. This way, the tech giant takes an opinion and feedback from the users.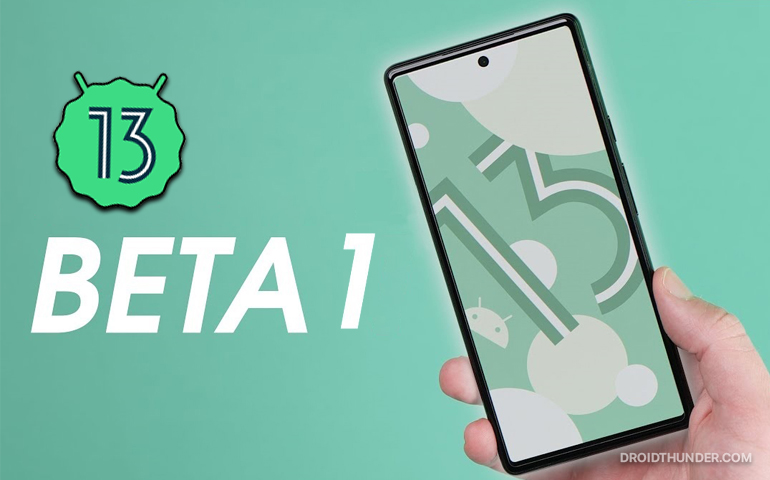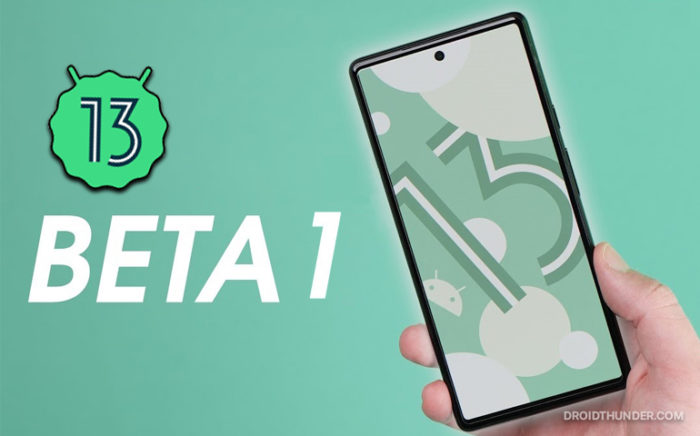 Android 13's First Public Beta 1 is Out
In a recent blog post, Google publicly announced the official rollout of the first beta 1 of Android 13 OS. This beta version offers all the features of Android 13's previous developer previews. Moreover, it also comes with additional features such as better media permissions, fresh color, and theme options, advanced Material You color styles, and much more.
Besides, the Android 13 Beta 1 also includes an updated progress bar in the media player, a new iOS-like photo picker from Android 13 DP 1, quick access to the QR code scanning process, controllable smart devices from the lock screen, and multi-user contactless NFC payments, and runtime notifications. This first public beta does pack some meaningful changes to improve the user experience.
In previous versions, apps requested permission to access external storage. But the third-party apps in the Android 13 Beta 1 update require access to each type of media file in shared storage. However, if any third-party application wants permission for two media files at the same time, users will see a single dialog box to grant both the permissions simultaneously.
Android 13 Developer Preview 2 offers support for MIDI 2.0 peripheral devices. However, with Android 13 Beta 1, you can experience a new anticipatory audio routing API. This is great news for the musicians out there. The upcoming Android versions can easily tell apps what audio formats the system can play and render. This feature is excellent, especially for audio production.
Android 13 Beta 1 build TPB1.220310.029 is available to download for Pixel 4/4a/4XL, Pixel 5/5a, and Pixel 6/6 pro. To install it, head over to the Android beta program page. Check out the list of eligible Pixel devices, select your device and click on Opt-in to enroll. Agree to the review terms and click ok to confirm. Once enrolled, navigate to Settings > System > System updates and check for the beta update.
In case your device already runs the Android 13 developer preview, you'll automatically receive the beta and future updates. Overall, we can say that the new UI changes in the beta version were pretty surprising and more than we had expected. However, we still wouldn't advise users to install it on their Pixel phones. But if you are eager to try out the upcoming OS and its new features, you are free to go.
Currently, it is tough to tell what exactly Android 13 will look like. However, with the leaks, developer previews, and now the first public update, it is clear that Google is working on some meaningful features.