Chromebooks have become a new go-to thing when it comes to working from home. Since the pandemic, people prefer to work remotely using video conferencing apps. Whether it is office meetings, school lectures, or casual conversations, everyone is shifting online. Due to lost cost and native integration with online learning tools, Google Chromebooks have seen a sudden spike in the market. This is why the tech giant is continuously releasing new features for its platform. Last week, Google rolled out a new native screen recorder for Chrome OS.
This is definitely the best news for Chromebook users as it was quite difficult to record the screen on Chrome OS. There are a few apps and screen recorder Chrome extensions. However, most of them didn't record the screen with audio or microphone input. Therefore, introducing the native screen recorder functionality is definitely a blessing, especially for the students. This native screen recording tool can help students to record their online lectures with audio easily. On the other hand, Google is also introducing new accessibility tools for those in need.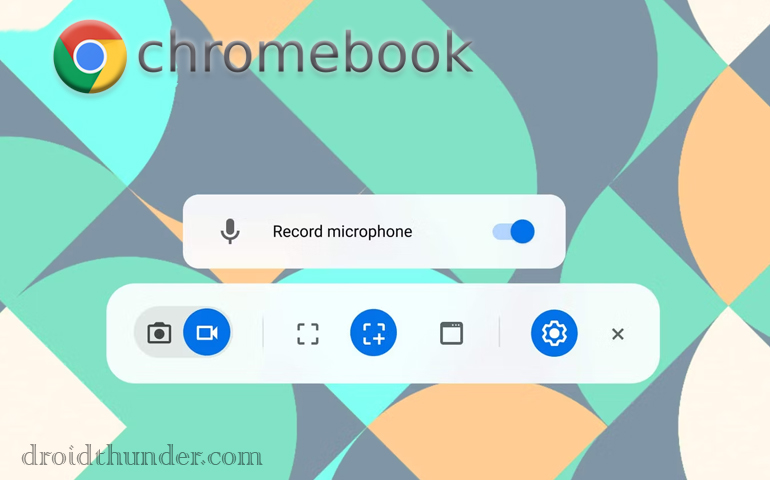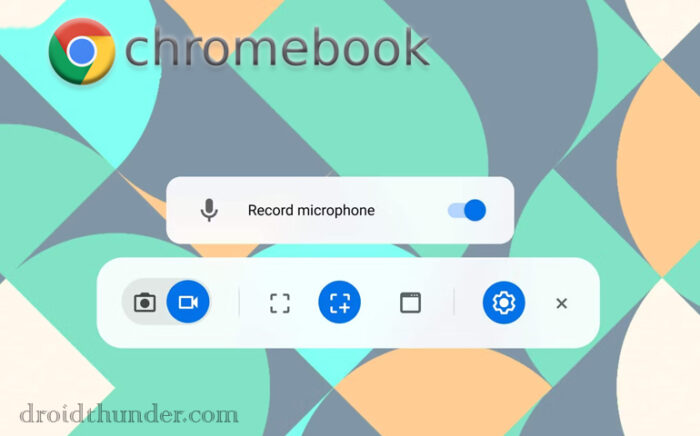 Google Chrome OS gets a Native Screen Recorder
For schools and colleges, Chromebook running Chrome OS is the best choice. It is a low-cost device, safe, easy to use, and integrated with Google online teaching tools such as Google Docs, Classroom, Slides, etc. Since all the office meetings and school lectures are held online, it is necessary to record them to revise them later. However, due to the unavailability of decent free screen recorder Chrome OS apps, it becomes extremely difficult to capture or record video sessions on Chromebook.
There is no doubt that Google's new native screen recorder tool is a major update for Chromebook users who currently rely on third-party Chrome extensions to capture videos. The free screen capture software available online gives service limited features. They either ask for a monthly subscription or provide all the features at a certain price. However, with the Google Chrome OS native screen recorder, it is now possible to capture high-resolution videos with microphone input audio.
Related:
With Google's native screen recording tool, you can capture everything on your Chromebook screen. It works similarly to Screencastify, a third-party screen video recorder software, and chrome extension. Additionally, you can also use your built-in microphone input to record your audio voice along with the capturing screen. To help you out, Google has included a detailed animation guide to explain the working of the native screen recorder on ChromeOS.
If you've updated your ChromeOS to the latest version, you'll find the native screen recorder in the toolbar. This tool offers high-definition screen-capturing features with basic guidelines on startup. You can either capture a full screenshot of your entire screen, a partial screenshot or take a window screenshot. Besides, you can even record the complete screen or just a part of the screen. Isn't it amazing! If you want to enable this screenshot feature, go to chrome://flags/#screen-capture in your browser. Turn on the flag and restart Chrome. Now you can find the screen capture button in your Chromebook's quick settings. Moreover, you can also use the Chromebook keyboard shortcut Shift + Control + Overview to launch the screen capture tool. Thanks to the developers at the tech giant, this native tool update will definitely be a new addition to Google's learning suite.