According to WABetaInfo, WhatsApp is working on Two-step verification for Desktop and Web Client users. That means in the upcoming update; the Meta-owned platform will allow users to enable two-step verification for additional security of their WhatsApp account.
For Android and iOS users, this two-step verification feature was already available for a long time. But, now, with the inclusion of this feature for Desktop and web, users can protect their WhatsApp account from any unauthorized access.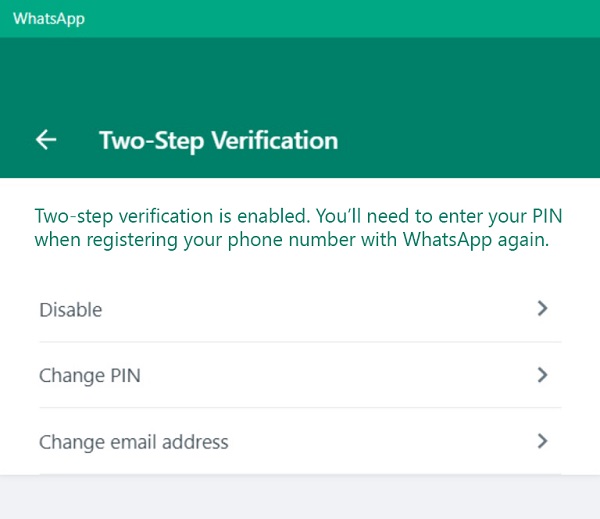 WhatsApp Two-Step Verification on Desktop
In 2021, WhatsApp was highly criticized as it introduced a new privacy policy that shared user data with Facebook. This issue was so severe that users were forced to accept the policy; otherwise, their WhatsApp accounts would get permanently deleted.
Due to security concerns, plenty of users uninstalled the app and went for WhatsApp alternatives like Signal, Wickr Me, and Telegram. This tragedy made the company realize its mistake, and therefore they immediately removed the revised privacy policy.
Since then, WhatsApp has been working to ensure that the user's messages and details are fully end-to-end encrypted. That means neither WhatsApp nor anyone can decrypt the WhatsApp messages or track them.
Besides, the company also started releasing additional features such as joinable group calls, multi-device support, WhatsApp carts, and a feature to pause voice recordings. Since the company is now more focused on security concerns, the 2-step verification was a prominent feature.
What exactly is this two-step verification? Can it keep your WhatsApp messages secure on the Desktop? Well, in simple language, two-factor or two-step authentication is an additional login step for your WhatsApp account. This step helps to avoid any unauthorized access from any other devices.
Did you know? You can Send WhatsApp Message without saving Number
If someone gets access to your password, this extra layer of security prevents that person from logging into your account. When it comes to WhatsApp, if someone gains access to your mobile phone, 2FA will immediately stop them from logging in to your WhatsApp account.
Moreover, this WhatsApp two-step verification on the desktop can be especially beneficial to the users who are victims of a SIM swap scam. Such users can use the 2-factor authentication and easily reset or change the PIN/password on the WhatsApp desktop version.
The process to enable the 2-step verification process on the desktop will be similar to that of Android and iOS platforms. All you need to do is go to WhatsApp settings and toggle on the verification option. Then set up a six-digit PIN of your choice and click confirm.
As per the report, this 2FA feature is still under development and might be available for the users in the upcoming update. Additionally, there is also a rumor that the messaging giant is working on a feature to transfer WhatsApp chats from Android to iPhone without any software.