Last year, WhatsApp started working on a new privacy settings feature to hide last seen status, profile photo, and about info from specific contacts. The company is now rolling out this feature for WhatsApp Beta iOS 22.9.0.70 users. The same feature was rolled out for the beta Android users earlier this year.
The meta-owned messaging app is continuously updating the app with new features. It all began with multi-device functionality, 2-step verification, a global media player, and joinable group call. And now, hiding the last seen, profile picture and about information feature has taken privacy to the next level.
If you're not familiar with hiding the last seen feature, let me explain it. This feature tells you when someone was last online on the app. Moreover, it shows if a contact may have seen and read your message even if that person has read receipts turned off. This is going to be an exciting feature for sure!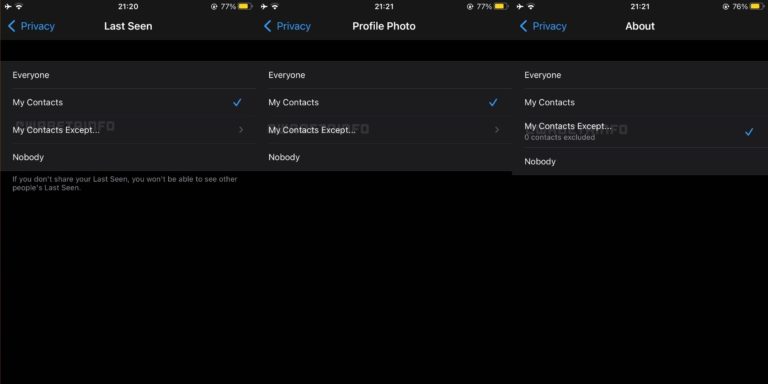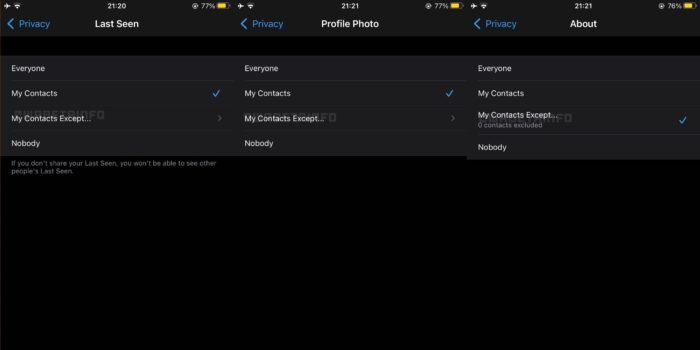 Hide Last Seen Status from Specific Contacts on WhatsApp Beta for iOS
According to WABetaInfo, WhatsApp iOS beta version 22.9.0.70 users will see a new 'My Contacts Except…' option under the Last Seen section of the app's privacy settings. However, hiding last seen status from someone also prevents you from seeing their status. Karma always hits back, you know! Note that this iOS beta feature is rolled out only for limited users.
To use this feature, go to WhatsApp settings > Account > Privacy. Here you can change the privacy of your last seen status, profile photo, and about section. You can choose from everyone, my contacts, my contacts except…, and nobody. Most importantly, the Last seen hide feature will still show your active status. That means that person can still see your 'Online' status.
Moreover, WhatsApp beta is also working on a new feature to increase the maximum permissible file size. This feature can help users send a file of size 2GB via WhatsApp. Currently, the messaging app only supports a maximum 100MB file transfer. Hence, 2GB of file transfer is a vast improvement. This might be the best way to overpower the WhatsApp competitors.
Apart from that, the company has also made several announcements for both Android and iOS users. Starting with the WhatsApp beta, the platform will support a group voice call with up to 32 participants in the coming months. This is a significant upgrade from the eight people limit. The app has changed how the participants will be displayed on the screen to include more members.
On the contrary, WhatsApp has also announced a new group-related feature called Communities. The company informed that this feature is still in development, and it'll take 6-8 months for the official release. The communities feature will allow WhatsApp users to club multiple group chats at one place, thus forming a community of various groups with a similar purpose.