In a recent connect event 2021, Facebook CEO Mark Zuckerberg officially changed the company name to Meta. The main reason behind this rebranding was to focus on metaverse and therefore bring the company's separate apps and technologies under a single unified brand.
This means that the company's products such as Facebook, Instagram, WhatsApp, Oculus VR, Onavo, and Beluga together will come under Meta, the parent company. According to Zuckerberg, the company does not want to be known just as a social media service anymore.
Rather, the main ambition is to focus on metaverse, a shared virtual environment. In a blog post, Mark explained that the organization's corporate structure will remain the same. However, the only change will be the way the company reports its financial results starting Q4 2021.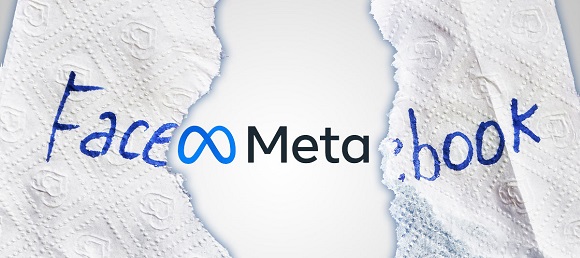 Facebook Changes its name to Meta
In the connect event, Zuckerberg presented a video demo of what the metaverse could look like? In this video, people connected as avatars and began transportation to digital versions of various places and time periods. Furthermore, he added that the metaverse will completely consider safety and privacy.
Since WhatsApp and Instagram showed an immediate rise in the percentage of market reach, Facebook purchased both platforms to avoid any major competition in the social media network. The company also invested in the virtual reality system Oculus, digital wallet Novi, and video-calling device Portal.
Meta will bring all these products together. Back in 2015, the same scenario happened when Google made Alphabet its parent company. Moreover, they also introduced new products such as self-driving cars, high-speed broadband, and cloud business enhancement. It seems that Facebook is following the footsteps of Google.
The Oculus brand will slowly phase out because of the new Facebooks name Meta. According to Andrew Bosworth, head of Oculus, the Oculus brand will become Meta from early 2022 onward. The Oculus Quest product line, as well as the Oculus Quest app, will now become the Meta Questline and Meta Quest app respectively.
Since the CEO thinks that the metaverse is soon going to become a reality, it is a perfect time now to change the company name to Meta. However, there is also a rumor that this is just an attempt to divert everyone from the negative impacts of Facebook whistleblower Frances Haugen.
Ms. Haugen, an ex-Facebook employee accused the company to spread misinformation, violence, and hate. Due to these allegations along with leaked documents, Facebook recently had a major negative impact. But with the new Meta name, it seems that the CEO is trying to create a distraction.