Recently, the Facebook-owned app posted a blog on how to join an ongoing WhatsApp group call. It seems that the world's popular messaging app is all set to be on the top for a long time now.
The company is continuously updating the app to always remain one step ahead of its competitors.  WhatsApp multi-device support update, Add to Cart feature, and now the joinable group call update.
The messaging app is consistently making improvements that are convenient for its user base. It seems that the company wants to gain back the user trust that was affected due to the updated privacy policy.
The Facebook-owned messenger app supports a maximum of eight users in a group video call. This is same for both Android as well as iOS. However, competitors like Zoom and Google Meet offer up to 100 participants.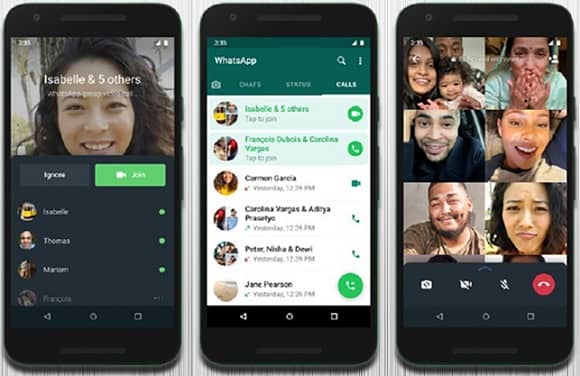 Still, WhatsApp is considered the most preferred and user-friendly application. WhatsApp has long supported video as well as voice calls. Back in 2018, the company introduced group video chat support due to high demand.
In the beginning, there was an option to join or start an only one-on-one voice or video call. Later, a new option was added to include multiple other participants. Moreover, there is also a new option in an ongoing video call.
If you want to revert from video call to audio call, you can simply click on the revert option present in the app. On the contrary, the recent joinable group call update is also convenient for the users that have missed the group video call.
According to the company, joinable calls reduce the burden of answering a group call. Furthermore, it also lets user to join ongoing WhatsApp group call whenever they want. Isn't it amazing!
When a user comes online on WhatsApp at the time of an ongoing group video call, a notification will pop up at the top. To join that existing WhatsApp call, all you need to do is head over to the Call tab and click on the join button.
Steps to Join an ongoing Group Call on WhatsApp
With the new update, every user can join WhatsApp Group Call even after it was initially missed. You'll see a new join option in the missed calls section from the Calls tab of WhatsApp. Below, we've given a step-by-step guide on how to join an ongoing WhatsApp group call.
1. Launch the Google Play Store and update your existing WhatsApp application for Android.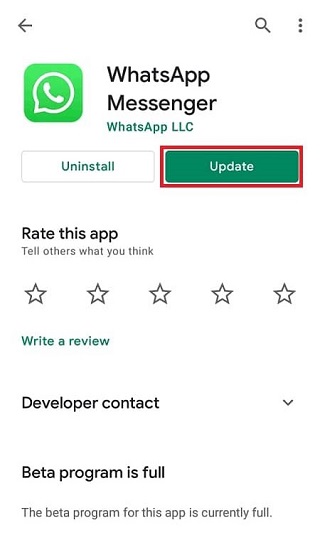 2. Open the updated WhatsApp app on your Android phone. If you receive a group call, just click on the ignore button.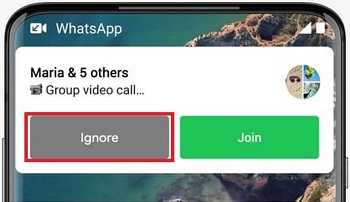 3. This group call will appear as a missed call in the Calls section on WhatsApp.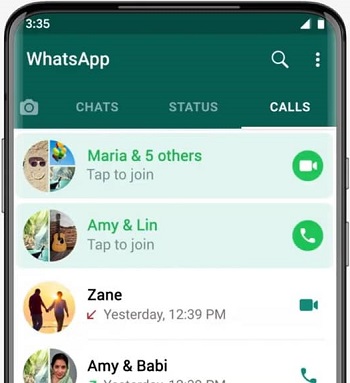 4. Under the calls tab, you'll see the ongoing group call that you've missed. To join the ongoing group call, simply click on the 'Tap to join' button.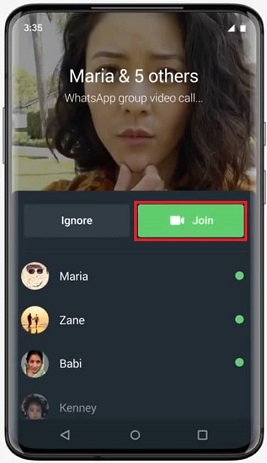 5. As soon as you tap it, you'll get added to the ongoing call.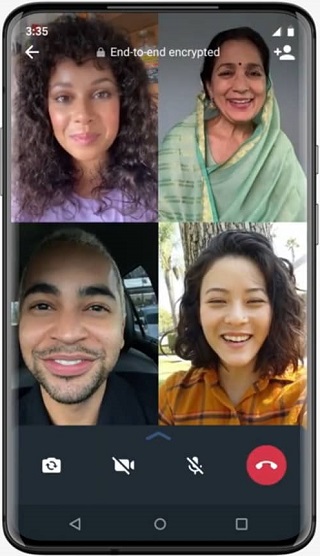 Note that as long as the WhatsApp call is active, you'll see the Join option in the Calls tab. However, if the call is inactive, then the tap to join button will get disabled.
Finally! This is how you can join any ongoing WhatsApp group calls. If you have difficulty related to this article, then kindly comment below.