Imagine you are all excited to check out your favorite website or want to download a particular file, and then Google Chrome suddenly shows you an error. That is frustrating. Because you have finally found the content or file you wanted and your web browser disappoints you. One of the common errors that most internet users would come across while trying to browse a webpage is This site can not be reached – server IP address could not be found, together with DNS_PROBE_FINISHED_NXDOMAIN.
If you face this error while accessing GetIntoPC.com or any of your favorite websites, then there is no need to worry; there is a pretty easy solution. Check out the steps below on how to get connected again. And since it is not a browser issue, it can also work for other browsers, such as Firefox, Edge, Opera, etc.
What is DNS_PROBE_FINISHED_NXDOMAIN Error?
The main reason you are facing the DNS_PROBE_FINISHED_NXDOMAIN error is because of the DNS misconfiguration in your system. DNS stands for Domain Name System, which helps your PC find the website's actual server IP address. So, when you enter a website name in the browser, it translates to that site's server IP. For example, when you enter google.com in your browser, it essentially converts the domain name to a computer-friendly server IP address – like 142.250.67.206. One fun thing you can do is – Copy 142.250.67.206 in your web browser and let me know what it returns.
Think DNS as a phone directory. When you want to find someone's phone number, you'll look it up in the directory. Similarly, when a user enters a URL in the internet browser, DNS connects that URL to the IP address of the actual web server. DNS name resolution uses a recursor querying method on various nameservers to figure out the exact IP address. If it fails to resolve the domain name or address, then that's when you receive the DNS_PROBE_FINISHED_NXDOMAIN error. The NXDOMAIN stands for Non-Existent Domain.
Now, the same scenario is happening while you download software files from Getintopc.com or a similar website. Your default DNS server couldn't fetch the file-hosting server IP and thus, returned you with a DNS_PROBE_FINISHED_NXDOMAIN error. To tackle this issue, you'll have to change the default DNS servers and use Google's or Cloudflare's public DNS server. Want to know how? Follow the steps below, and in no time, the error will disappear.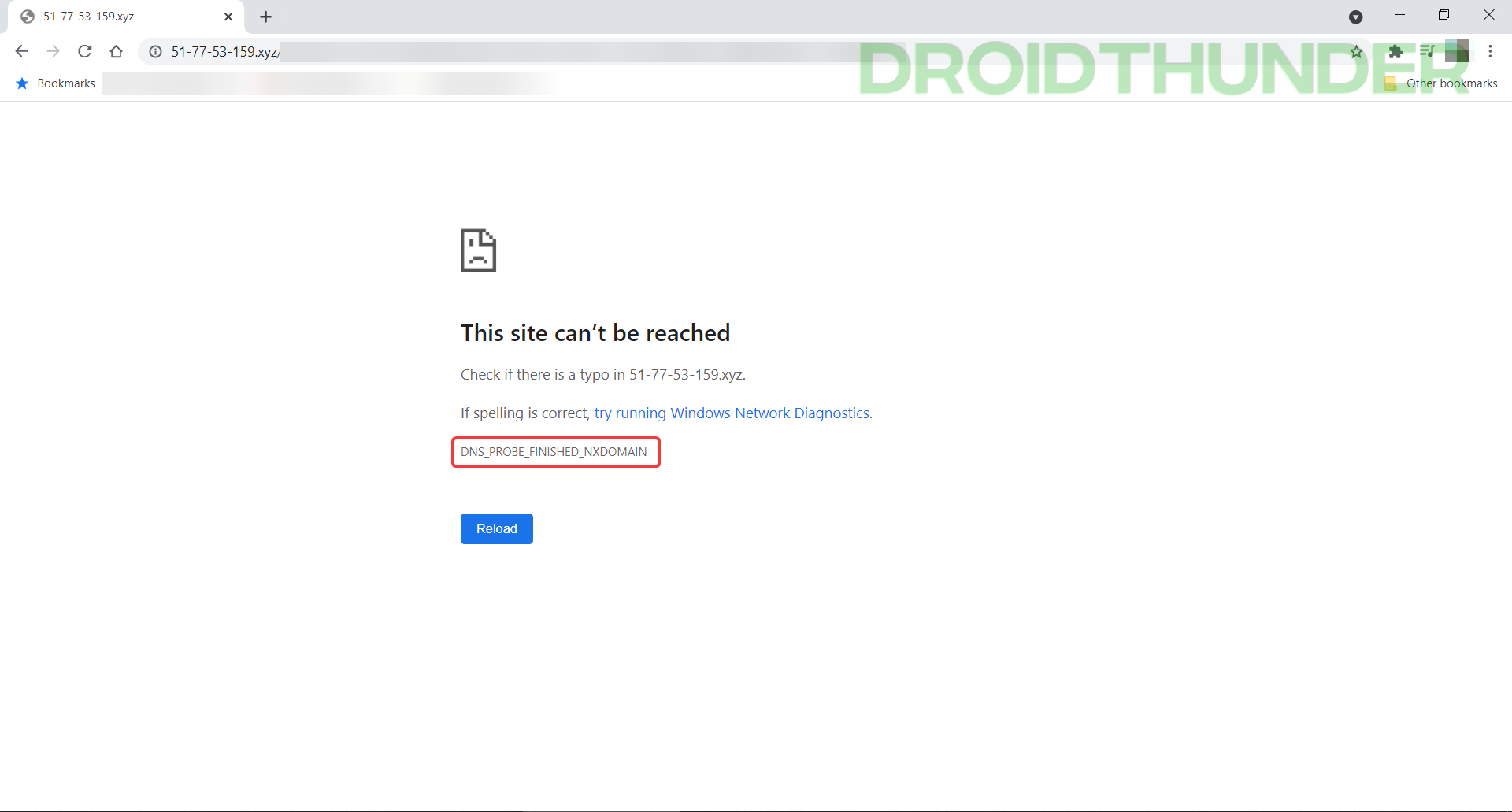 Do you know? – How to Use Android 12L on Windows PC and Mac
Open Windows Start Menu and seach "network" in the search bar. Open the View network connections option.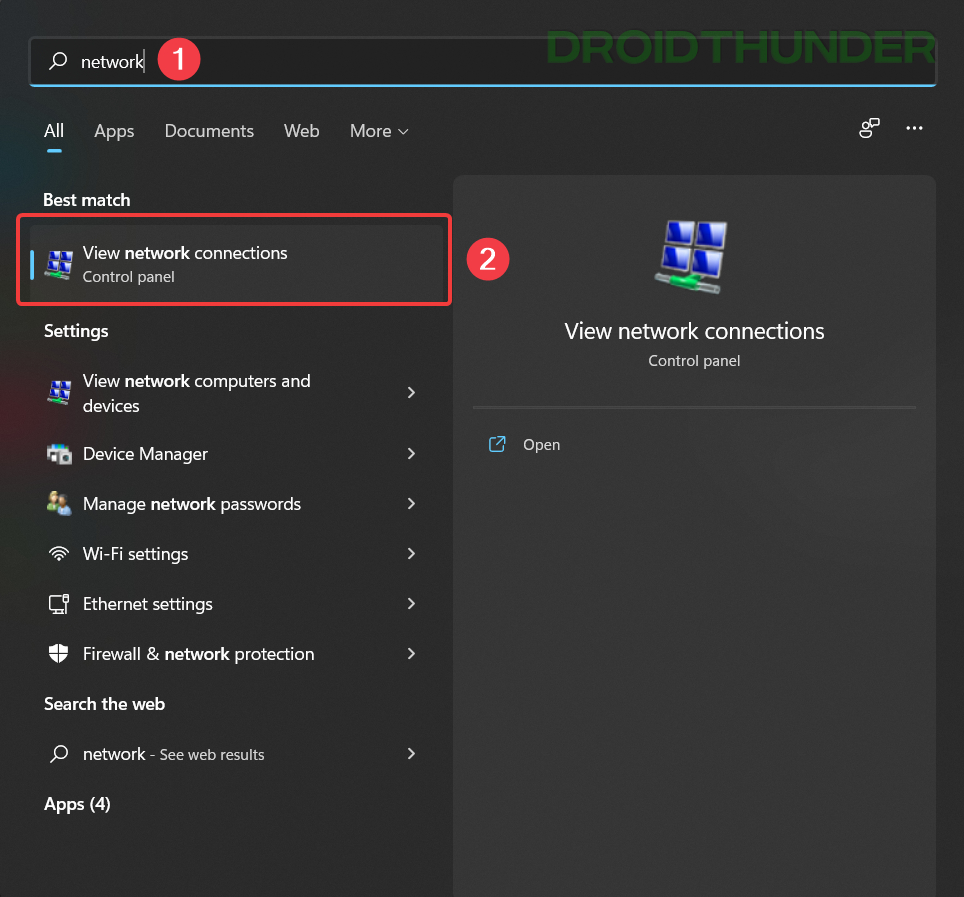 Here, all the network adapters connected to your Windows PC are present. Now, right-click on the network adapter you use for connecting to the internet. I am using an ethernet connection and thus, selected the Ethernet adapter. In your case, it could be a Wi-Fi adapter.

Once right-clicked, select Properties to open network adapter settings.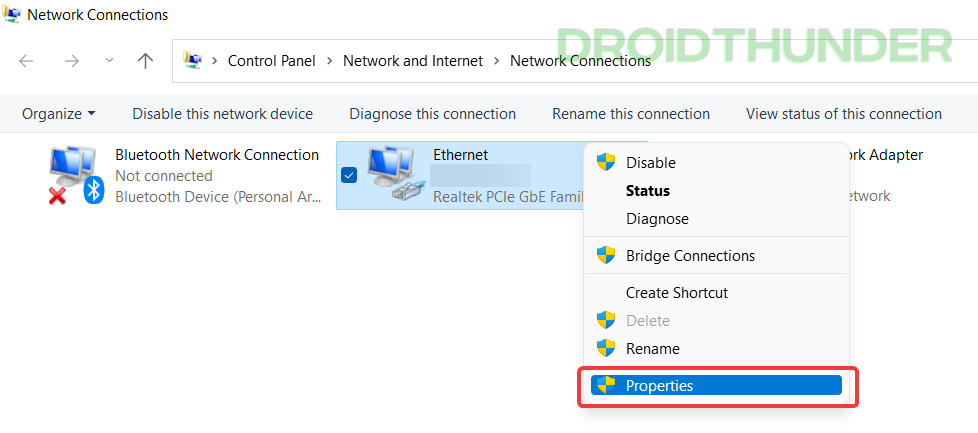 Look for the Internet Protocol Version 4 (TCP/IPv4) and single click on it. Now, click on the Properties button.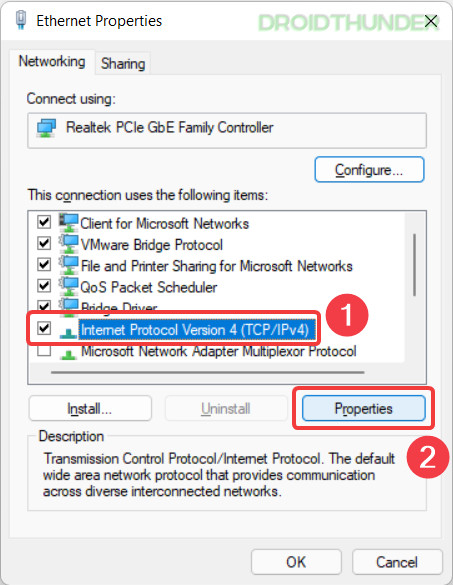 By default, Obtain DNS server address automatically option would be selected. Change it to Use the following DNS server addresses option. Now, enter the following public DNS in the preferred and alternate DNS server fields. After doing so, press the OK button and close the network and sharing center window.
Preferred DNS server = 8.8.8.8
Alternate DNS server = 1.1.1.1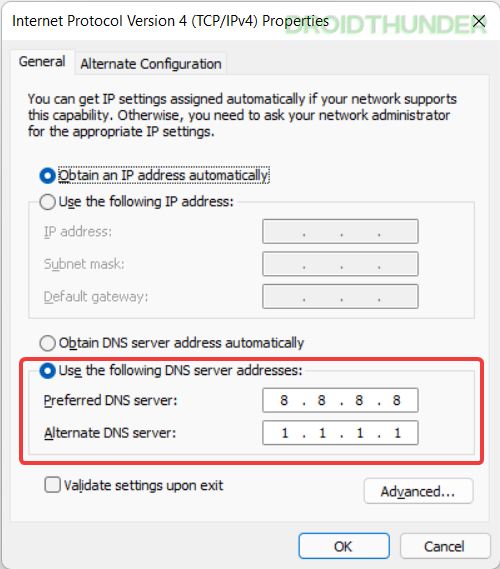 Fun thing to try – Install Chrome OS (with Play Store) and Dual Boot with Windows
Open Google Chrome browser and go to Getintopc.com or a similar website where you had trouble downloading files. Try to download a file you want. Now, you will be able to download files without getting the DNS_PROBE_FINISHED error.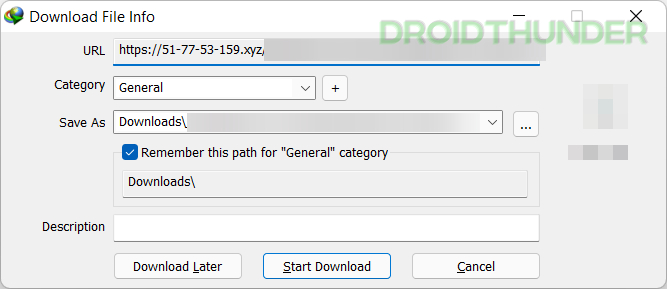 Have fun browsing the Web without DNS Error!
There you go, folks! There are various methods to fix the DNS_PROBE_FINISHED error, but we have shared the easiest one to understand and follow. Now that you know how DNS works, you can see its various applications in Ad Blockers, VPN, etc. Also, let me tell you one more thing – changing default DNS servers to public ones doesn't affect your browsing speed. We hope you liked reading this article. And if you face any trouble while performing the steps, do let us know in the comments below. We'll surely help you out.