With the increase in the use of Android phones, people are spending a lot of time online. But, the internet world has also brought some opportunities to earn money online. If you are one of those people who wants to make a few bucks without any effort, then Hago is the app for you.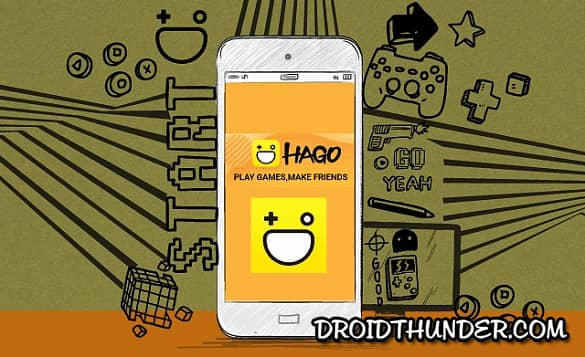 Yes, you heard it right. This Android app can make you some real cash by just playing games. Isn't it amazing! Instead of wasting your precious time on social media sites, it is always better to earn money. Of course, it won't make you rich, but, it can definitely help you pay the monthly bills.
Besides, you can also enjoy your favorite games. People often play games to cheer up their mood, enjoy, and have fun. But wouldn't it be amazing if you earn money by playing games? This is when the Hago app enters. It is the best play and earns app available out there.
What is Hago App?
Hago is an all-in-one social media platform to make real earnings. It comes with 100 free games that include action, arcade, card, casino, racing, educational, sports, simulation, trivia, etc. Besides, you can make new friends, live stream, and chat with companions.
Due to its increasing popularity, the Hago app has received more than 100 million downloads. Besides, it offers free Paytm cash for playing games and live video streaming and broadcasting. You can also invite friends and win real cash prizes and gifts.
Downloads
How to Sign Up on Hago App?
Install the Hago app on your mobile phone.
Launch the app to start the signup process.
Upon launch, you'll see three methods to login into your Hago account.
You can either signup using Facebook, Google, or your Phone number.
Here I'll select the Google account to sign into Hago.
On the next screen, choose your birth date and gender. Then click on the Done button.
Now, click on the Allow button and give the Location access to the app.
This will allow you to play Hago games with nearby people.
Moreover, also enable Storage permission.
Finally, you'll see the Hago app interface.
As soon as you log into Hago, you'll get 500 coins for free.
Claim these coins and convert them into real cash or gifts.
List of Games in the Hago App:
Ludo
Sheep Fight
Fruit Master
Crazy Taxi
Knife Hit
Juice Slash
Carrom
Knife Hit
Hexagon Fight
Chess
Virus Breaker
Pool Winner
Rummy
Brain Quiz
Snakes & Ladders
How to Earn Money Online from Hago App?
Click on the Hago Money Plant button.
You'll get 60g of water at first. Simply pour it on the plant and collect money.
Every day pour the water and collect money. This will automatically increase your money count at the top.
Moreover, click tasks and complete them to receive more water.
Pour water daily by completing tasks.
Besides, invite friends and collect all the coins when the plant grows.
To redeem your money of a minimum of Rs. 25 Paytm Cash, you need to invite at least 1 friend.
Conclusion
Finally! This is how you can play games and earn money online using Hago App. For any questions, please comment below.