Omegle, an alternative to Chatroulette, has gained tremendous popularity during this lockdown period. Since it is free, requires no registration, and gives a surprising social experience, it is popular, especially among teenagers. However, what if people keep skipping you on Omegle? At such times, you can try the all-new Snapchat filters and make the chat more engaging.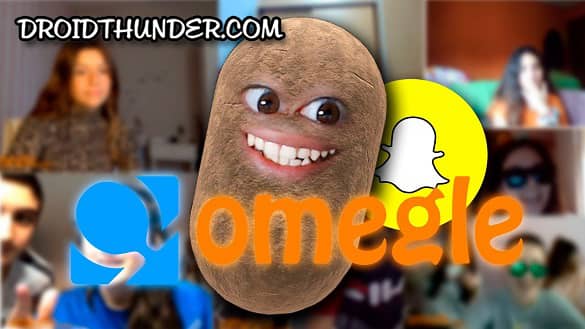 The freshness and the chance of meeting someone in the world seem easier now than it would have before Covid-19. Though the Omegle website has been around since 2009, it has suddenly risen during this time of social detachment. People find it quite interesting to connect with strangers having the same interests. Besides, this website also comes with an adult section.
TikTok, youtube, and music are the most widely used interests on Omegle. Plenty of people still get skipped on this talk to strangers app. What to do if you get skipped on Omegle? Why do girls usually skip me on Omegle? Does it mean I'm ugly? If you get these questions, then I've good news for you, my friend. In this guide, we'll show you the best Omegle tricks to avoid getting skipped.
Back in 2015, Snapchat, the multimedia messaging app, introduced a new feature called face filters. This allowed the users to take selfies with animated facial movements. Moreover, these facial filters, aka beauty filters or lenses, soon became the most popular feature. Soon after, many other social media platforms started introducing Snapchat-like face filters on their individual apps.
Girls on Omegle look for something interesting instead of good looks. According to a recent survey, a person with a good sense of humor, musical talent, and magic skills is the least skipped person on Omegle. But what if you don't belong to these categories? Then there is a definite chance of you getting skipped. Don't worry, there is still a way to not get skipped on this online chat website.
In this Omegle tutorial, we'll get Snapchat Filters on Omegle using the Snap Camera app. It is a free camera app that allows users to create a virtual webcam with unlimited Snapchat lenses. Snap Camera is nothing but a Snapchat for desktop devices. Besides, you can use this app to turn yourself into a potato, alien, or cat head. Moreover, you can even change the background and add bokeh effects.
With the help of a Snap Camera, you can make a subtle change in your appearance. Additionally, you can use the dog filter, flower crow filter, smoothen skin tone, and brighten eyes with big eyelashes. Overall, the Snap camera can make your face more appealing and attractive. This can help improve your Omegle video chat experience to a vast extent. Let's start the process of using Snap Camera and adding Omegle filters.
Steps to use Snapchat Filters on Omegle
Download Snap Camera Latest Version.
Install the app on your Windows or Mac OS.
Make sure to install the latest Graphics Card drivers.
Launch the installed Snap Camera app.
Select any particular Snapchat filter as per your choice.
Furthermore, open your browser and go to the Omegle chat website.
Click on the Video button.
On the next screen, click on the Video icon from the browser address bar.
Then, click on the Manage option.
Under Permissions, click on the Camera option.
Select the Snap Camera option from the drop-down menu on the next screen.
That's it! Just restart your browser, visit the Omegle website, and you're ready.
Wrapping Up
Finally! This is how you can use the Snap Camera app and add Snapchat Filters on the Omegle Free Online Chat website. For any questions related to this guide, please drop a comment below.