Are you ready? I said Are you rrreeeeeady? Then, for the millions of readers, ohhhhhh, let's get ready to play the best WWE games for Android phones. See what I did there? If you don't know, this is the most iconic dialogue of D-Generation X, my favorite WWE tag team. Since the famous WWF Attitude Era, I have been a die-hard pro wrestling fan. It was the best time ever as WWF (now known as WWE) was at its peak of popularity.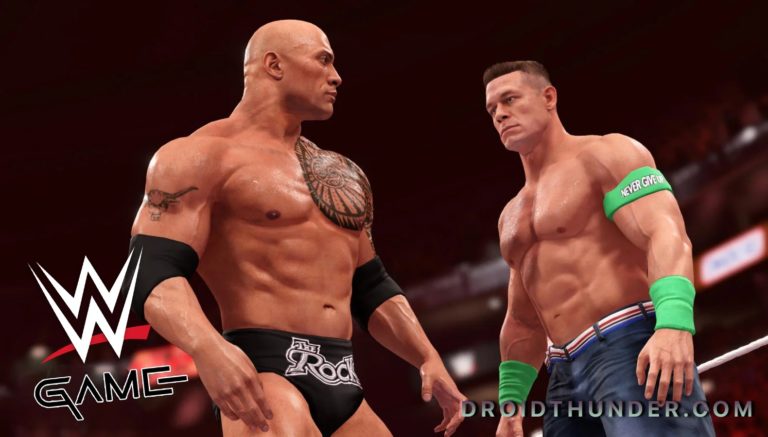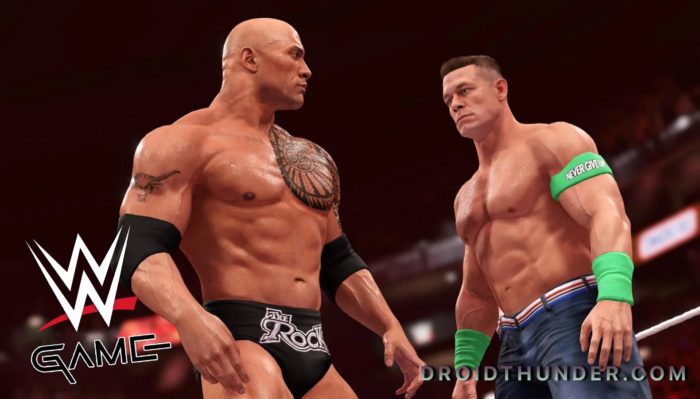 This was the time from 1996 to 2002 when the superstars such as Stone Cold Steve Austin, the Rock, Mankind, Kurt Angle, Triple H, Kane, and The Undertaker became legends of the industry. Besides, the tag teams such as the Dudley Boyz, Edge and Christian, D-Generation X, the New Age Outlaws, and the Hardy Boyz made the wrestling absolutely entertaining to watch. All these superstars would go beyond the limits to wow the audience and, of course, Vince McMahon.
Even today, in the New Era, I sit on my couch and enjoy every Monday Night RAW and Friday Night Smackdown show. Many people ask me why I watch WWE when it's fake? Well, I reply, it's not fake but scripted. And that's what makes it entertaining. WWE has everything from action, drama, humor, betrayal, love stories, obstacles, and physical and mental pain. As Randy Orton said, these superstars are like actors that do stunts 200 days a year, get surgeries, and still make a comeback.
WWE Games: My First Love
I love everything about World Wrestling Entertainment. Wrestlers win championships and defend their titles at different pay-per-views such as Backlash, SummerSlam, Survivor Series, Royal Rumble, and the Grandest Stage of them all, WrestleMania. And when there is nothing to watch, I play video games, not just any games, the WWE games. Many professional sports, including pro wrestling, have had video games based on them.
Since the time of the arcades, wrestling games have been a considerable part of wrestling fans. People were crazy about the classic WrestleFest, WCW/nWo Revenge, and WWE No Mercy. The WWE games got better with graphics, action, realism, and entertainment with time. Man, I love when the characters look realistic. And when there's a career mode, it's just the cherry on top! WWE has released video games across every platform, including the Super Nintendo, PSP, PS3, PS4, Xbox One, Xbox 360, Android, iOS, and Microsoft Windows.
Best Memories
I still remember when my friend and I used to bunk college and play WWE SmackDown! Here Comes the Pain. Ah! What a game it was! We were so into it that we never realized that playing those WWE games made our friendship bond strong. There is no doubt that Here Comes the Pain till today is the best there is, the best there was, and the best there ever will be. I especially loved the entrances, where the character poses precisely like a real wrestler. The Titantron and the sick moves give me chills and dopamine.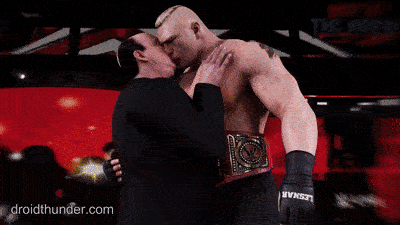 Watching WWE is awesome, as the Miz. But playing as your favorite WWE superstar is a fantastic feeling. We've mentioned a list of the best WWE games you can play on Android smartphones and tablets. Some Android wrestling games are available under 100MB and are highly compressed. Besides, you can even play these WWE games offline on low-end mobile phones. There are plenty of sites to download WWE games. However, most of them are fake and illegal. Don't worry, we've given legal ways to download and install WWE games on any Android device in this guide.
10+ Best WWE Games for Android
Here is the list of the best WWE games for Android mobile phones. There are so many amazing WWE games in this list that deserve your attention if they haven't already had it. These Android wrestling games stand out among the rest, and even today, gamers love to play them.
Are you ready to smell what the Rock is cooking? Then say, "Just Bring it," Because "It's time to play the game."
1. WWE Undefeated
Price: Free, with in-app purchases
Requires Android: 5.0 and up
Size: 257 MB
WWE Undefeated is an online wrestling game with high-end graphics and phenomenal animations that are good for the eyes. This WWE game combines CCG (collectible card game) and a one-on-one fighting game. This is undoubtedly a brilliant mix of genres that gives a professional brawler experience and some tactical decisions.
The aim of such WWE games for Android is quite simple. Perform moves on your opponent until their health bar reaches zero twice. You can use three types of cards to implement these moves: strike, grapple, and blocks. WWE Undefeated features a roster of 14 different WWE superstars. This includes John Cena, Roman Reigns, The Rock, HHH, Stone Cold Steve Austin, The Undertaker, Drew McIntyre, etc.
This RPG multiplayer Android game begins with The Rock or Drew McIntyre as your playable character. You must unlock the rest of the WWE superstars via loot boxes or league progression. You can earn points and level up your superstar stats by winning every fight. At first, playing with the same WWE star might feel repetitive. However, it can also give you the incentive to keep going. Definitely try out WWE Undefeated.
---
2. WWE Mayhem
Price: Free, with in-app purchases
Requires Android: 4.4 and up
Size: 1.2 GB
Out of all, WWE Mayhem is one of my favorite WWE games for Android. The first glimpse will make you realize that this is the same as the Marvel Contest of Champions. But, believe me, it's not. Actually, it's better than that. WWE Mayhem is a fast-paced, adrenaline-fueled arcade-style wrestling game with veteran WWE legends and new superstars.
The game developers have done a fantastic job of leaning into the larger-than-life personas of the WWE superstars. Although every wrestler is cartoonishly exaggerated, still the highly stylized and over-the-top finishing moves make WWE Mayhem one of the perfect Android games for WWE fans. Besides, the game controls are easy to use, and the action feels smooth and fluid.
All the controls are basic, and the game shows a tutorial at the beginning if you feel confused. A simple tap on the screen can hit light attacks, swipe to throw heavy attacks, and hold the screen to block. Moreover, you can use a three-segment special meter to perform a special move. Attack from the left side of the screen, whereas use the right side for defense. Furthermore, you can even switch players from the top corner.
Drain your opponent, attack with your superstar finishing move, pin them and win the match. You can choose your player from the spectacular WWE roster. This fighting Android game includes Roman Reigns, John Cena, The Rock, Randy Orton, Triple H, AJ Styles, and Seth Rollins. You can also play like the legends Andre the Giant, Hulk Hogan, Ultimate Warrior, Steve Austin, Sting, Goldberg, and The Undertaker. Play as WWE divas like Charlotte Flair, Bayley, Asuka, Alexa Bliss, Ronda Rousey, and The Man Becky Lynch. Go and dive into the exciting WWE Mayhem.
---
3. WWE Champions
Price: Free, with in-app purchases
Requires Android: 4.4 and up
Size: 115 MB
Do you love match 3 puzzle games? What about watching WWE superstars giving finishing moves? If you love both, then WWE Champions is the best choice. This is a combative puzzle game where you have to match three colored gems to perform an attacking move on your opponent. You can either match three vertical or horizontal gems. Yes, it works exactly like the Candy crush saga.
You can choose the basic wrestling moves like punch, kicking, or hitting a chair to the back of the head. Moreover, once you make a particular-colored bar pattern, the game activates one of three special attacks. Every move varies according to the WWE superstar. However, these moves are enough to beat your opponent down and pin them to win the match. WWE Champions also give away free characters on special occasions like Wrestlemania and Royal Rumble. You can buy WWE events, characters, and character-upgrade points like other games. Try out this #1 downloaded World Wrestling Entertainment mobile game.
---
4. WWE 2K
Price: $7.99
Requires Android: 4.4 and up
Size: 615 MB
When WWE started releasing wrestling games on Google Play and Apple App Store, most were card or basic RPG games. However, when the company announced WWE 2K for iOS and Android, it completely broke the internet. WWE 2K looked like real wrestling for the first time, with extremely impressive entrances, real lookalike WWE characters, special signature moves, and finishers.
This was the start of the famous WWE 2K series of games for Android. Unfortunately, WWE 2K fails when it comes to gameplay controls. A single tap on your opponent wrestler to walk towards him. Multiple taps on the opponent to start striking and punching. Pinch on the screen to grapple, and then swipe in any direction to perform a special move. Swipe toward turnbuckles to climb them and perform an aerial attack. Swipe in any direction to run that way and bounce on the ropes.
You can execute various WWE moves such as Irish whip, Camel Clutch, Leg drop, Moonsault, elbow drop, German suplex, Powerbomb, and Spinebuster. Besides, such WWE games for Android also show famous finishing moves like F5, Chokeslam, GTS, Spear, Pedigree, Powerbomb, DDT, Stunner, and RKO. However, the gameplay controllers lack the originality of the console game. Besides, with time, the gameplay feels repetitive and boring.
The same combination of moves makes it easy to play, and nothing feels like a challenge. Additionally, this WWE 2K game also offers a career mode that allows you to create your own character. You can customize hair, build, outfit, finishing moves, and entrances with Titantron. Win matches, earn championship belts, and unlock features for your character. Unfortunately, WWE 2K is discontinued from the Google Play Store. However, you can still download it from any third-party websites.
---
5. WWE Racing Showdown
Price: Free, with in-app purchases
Requires Android: 4.4 and up
Size: 515 MB
You might have seen racing games. You might have seen fighting action games. But have you ever seen a racing game with action? No, right? WWE Racing Showdown is the first-ever racing action game that allows you to perform WWE finishing moves while racing on a bike. It's a unique concept but an interesting one. However, this game reminds me somewhat of the Road rash game that I used to play in the 90s.
WWE Racing Showdown is a motorcycle racing game where famous WWE fighters are the main characters. How often do you see bike races between John Cena, The Rock, Hulk Hogan, Roman Reigns, and The Undertaker? This is a dream come true. Choose your favorite WWE Superstar, and ride your motorcycle on the incredibly iconic racing tracks. Perform special moves on the opponents and throw them off the track.
The game is pretty simple to play as you only have to manage the left and right movement on the track as the bike moves forward automatically. Moreover, you can also execute kicks, punches, and weapon attacks. Every WWE superstar closely resembles reality, and you can feel the emotion and aggression of an actual WWE match. Perform signature moves, win the race, and level up to unlock more WWE fighters. What are you waiting for? Try out the WWE racing mania now!
---
6. WWE Immortals
Price: Free, with in-app purchases
Requires Android: 4.0 and up
Size: 1.60 GB
This game is entirely different than the usual wrestling video games. WWE Immortals takes the word 'Entertainment' too seriously from the World Wrestling Entertainment. The main focus of WWE video games for Android is the emphasis on realism. The superstars in every fighting game closely resemble the actual WWE wrestlers.
However, WWE Immortals turns the action into a fictional world where all the superstars have mythical, exaggerated personas. The characters in WWE Immortals have a demonic touch to them. This mobile game for Android gives a feeling of Street Fighter and Mortal Kombat with WWE wrestlers. Everything makes sense when you know that NetherRealm Studios are the developers of WWE Immortals.
Yup, the same guys that developed Mortal Kombat. They have completely transformed the WWE Superstars and Divas into warlords and sorceresses from a different universe. WWE Immortals starts with a cinematic story. The story begins with Bray Wyatt, whose unique dark lantern gets stolen by The Authority. Yeah, because they always do what's best for business.
The lantern gets activated with uncontrollable power and creates multiple realities (multiverse). Moreover, the lantern also makes the WWE stars fictional superheroes with superpowers. Besides, you'll also notice that the gameplay controls are similar to Injustice: Gods Among Us. Besides, WWE Immortals has different versions of the same character. Big red monster Kane and the Demon Kane.
The Rock as Raging Minotaur and Stone Watcher. Triple H as King of Kings, Skull King, and the Authority. Trish Stratus as Angelic Knight and White Witch. Deadman Undertaker and Necromancer Undertaker. Randy Orton as Viper, Viper Dojo, and Evolved. John Cena as Evolved, Dashing Rogue, and Soldier. Brock Lesnar as Beast Incarnate, Cyborg, Conqueror, and Zombie.
Although my adult brain tells me that this is a weird game, the child in me tells me that this is the best concept of my imagination. Creating an alternate universe of WWE superstars, giving them power, and putting them into a mobile fighting game is an ingenious idea. WWE Immortals is 3-on-3 combat where you can swipe and tap on the screen to perform attacks, grapple, and blocks. It is a tag team match where you can tag any other superstar from your team. The fight ends when you give the mouth watery finisher and pin the three opponents. WWE Immortals, remember the name. This is undoubtedly worth a try!
---
7. WWE SuperCard – Battle Cards
Price: Free, with in-app purchases
Requires Android: 5.0 and up
Size: 102 MB
This is the best addictive WWE game of all time. WWE SuperCard combines the mobile-card-game craze with the WWE brand. You'll find it familiar if you've ever played mobile card battle games. WWE SuperCard is the only game with maximum WWE Legends, Hall of Famers, NXT stars, and the new WWE Superstars. This game is available for both Android and iOS devices.
In WWE SuperCard, you must collect battle cards, build your deck, and win championships across various PPV matches and real-time events. There are more than 450 cards available with different modes to play. Every star card has its unique attributes. Besides, you'll also see different versions of the same superstar, divas, and legends. You can go one-on-one with a random person online in the exhibition mode.
There are single matches, tag team, and divas match. Most importantly, what card your opponent owns is total suspense. This is where you can strategically plan and win the match. This WWE Collectible card game (CCG) features Brock Lesnar, Dwayne the Rock Johnson, John Cena, Undertaker, Stone Cold Steve Austin, and Hulk Hogan. Collect every superstar card, win matches, and level them up. Wanna try this epic card game?
---
8. WWE Universe
Price: Free, with in-app purchases
Requires Android: 4.2 and up
Size: 94 MB
WWE Universe is the only game where perfect timing is the only key to winning the match. This is a turn-based RPG game where each player gets a turn to make a move on the opponent. Choose and play as your favorite WWE superstars from WWE RAW, Smackdown Live, and NXT. You can also find WWE Legends and Hall of Famers.
Perform three basic moves: light, medium, and heavy attack on your opponent. This will charge up your special finishing move. But here comes the tricky main part of the WWE Universe. You'll see a meter with a moving slider on your screen when you try to execute certain actions on your opponent. You must perfectly time your tap and stop the slider in the middle of the gauge.
This will help you to execute a perfect signature move. Moreover, this will cause maximum damage to the opponent. When the opponent's health bar reaches zero, you can pin them and wait for the referee to count to 3. This is how you can win the match and say, "The Champ is here." Are you ready to give this game a shot?
---
9. Wrestling Empire
Price: Free, with in-app purchases
Requires Android: 7.0 and up
Size: 135 MB
Wrestling Empire brings back the nostalgic WWF Attitude Era, Ruthless Aggression Era, Golden Age Era, New Generation Era, PG Era, and the New Era. In the 90s and the early 2000s, World Wrestling Federation was at its peak. Wrestlers cut in-ring promos, backstage drama, wrestlers joining a stable, trash talk before and after a match, WWE drafts, and a couple of love story angles; everything was mesmerizing to watch. However, you can relive all these moments by being a part of it with the Wrestling Empire mobile game.
The developer of this app is MDickie, the same dude that created Wrestling Revolution, the first-ever wrestling game for Android. Create your superstar and embark on a journey that is worth remembering. You can experience the entire career of your star, right from a newbie to a Hall of Famer. Take rivalries with up to 350 opponents across ten different rosters, and win WWF, WWE, WCW, and ECW championships. You can even create backstage fights and drama and retire with pride. Furthermore, you can also roam around in the WWE franchise. If you want to be a part of WWE, don't miss this one!
---
10. Wrestling Revolution 3D
Price: Free, with in-app purchases
Requires Android: 4.0 and up
Size: 35.4 MB
What was the first WWE game? There were many famous WWE games. But the first-ever game the fans loved was Wrestling Revolution by MDickie. As its name suggests, Wrestling Revolution 3D is the 3D version of the earlier game. The developer took nine months to create this 3D wrestling game. As per MDickie, Wrestling Revolution 3D combines the Wrestling Mpire series and the original Wrestling Revolution.
This game brings the actual wrestling experience to reality. Moreover, it also gives the same Nintendo Switch Console experience on mobile phones. Yes, it is an Android mobile fighting game. However, it mainly revolves around managing your character and your career. The best thing about Wrestling Revolution 3D is its close resemblance with reality. The app makes your character go through everything that an average wrestler does.
You can explore your career, customize your look, fight your opponents, win matches, and become a champion. You can renegotiate with the WWE Chairman when your wrestling contract is over. But don't argue with him, or you'll hear his famous quote, "You're fired." Besides, someone might also offer you steroids while backstage. Refusing them or arguing with anyone can spark a fight. Yup, the storyline is too genuine and authentic. Make sure you play Wrestling Revolution 3D once.
---
11. WWE SmackDown! vs. Raw
Price: Free, with in-app purchases
Requires Android: 5.0 and up
Size: 1.22 GB
Which is the best WWE game for PC? Is it WWE 2K22, WWE 2K17, or 2K15? You would be surprised that the most played wrestling game on PC is none of the WWE 2K series games. The WWE Smackdown Vs. Raw series is the best WWE game of all time. But how can such a game beat the popular and realistic 2K series? Well, this game had everything that a WWE gamer wants.
From Special Guest Referee to Elimination Chamber, Slobber Knocker, Steel Cage, TLC, Ladder, three stages of Hell, Bra & Panties, GM mode, First Blood, Royal Rumble, Wrestlemania, and Buried Alive match, etc. This wrestling app had almost everything. WWE Smackdown Vs. RAW is one of the THQ-Licensed WWE Video Games. THQ and Yukes collaborated to bring another world-class game after their earlier success with WWF SmackDown: Here Comes the Pain!
However, this best SVR game was launched only for Playstation 2 platform. So, what about PC and mobile gamers? Yes, it is indeed possible. When Droid Thunder is here, have no fear! You can play WWE Smackdown Vs. Raw on your mobile phone using Playstation emulators. Download and install PSP emulators like PPSSPP and enjoy this Playstation game on your Android phone. It is that simple! Talking about SVR, this game comes with a fresh and original storyline. Create a superstar, and choose a brand between RAM and Smackdown.
You'll see the WWE Manager Teddy Long storyline if you select Smackdown. However, you'll get the WWE Legends tour story if you go for RAW. Besides, you'll also get a locker where you can customize your character. Moreover, this game also offers WWE Shop, where you can buy Legends, Attires, Weapons, etc. Due to SVR games' success, THQ launched a series of games, including WWE SmackDown vs. Raw 2011, WWE SmackDown vs. Raw 2010, 2009, 2008, 2007, and 2006. Try these games, especially the Challenge mode.
---
12. WWE All Stars
Price: Free, with in-app purchases
Requires Android: 5.0 and up
Size: 1.26 GB
This wrestling game is all about action. If the earlier WWE Smackdown Vs. Raw isn't your cup of tea; WWE All-Stars could be your ticket back to the squared circle. Every character in WWE All-Stars is an action-figure version of themselves. Besides, these Superstars have enormous torsos and booming biceps. Furthermore, this game shows some of the craziest, most over-the-top action you've ever seen in a wrestling game.
The developer does not want to mirror the authentic WWE but make everything exaggerated. Superstars effortlessly toss the opponent from one end to the other. The moves are very impactful and fun to watch. It's tough to get bored while playing WWE All-Stars. The characters are cartoonish yet exciting to watch. When it comes to gameplay controls, they are pretty straightforward and nothing complicated like the Smackdown Vs. Raw.
If you continuously perform various moves on your opponent, the finishers and signature moves build up relatively quickly. Not a single match can last longer than a few minutes. Whoever lands the finisher first usually has a good chance of winning the game. This also requires PSP Emulator to run WWE All-Stars on Android, similar to the earlier one. I highly recommend this game to those looking to get their hands on the best WWE action game. Believe me; this won't disappoint you.
Best WWE Games for Android – Final Verdict
What do you think, which of the above WWE game is the Champion?…. It doesn't matter what you think.
Every wrestling game in this article is the jabroni beating, pie eating, trail-blazin', eyebrow raisin', all around, smack it down people's champ! And That's the Bottom-Line Cos' Droid Thunder Said So!