If you are looking for the best PSP games for Android, then you've come to the right place. Since buying a PlayStation can cost you a lot of money, you can instead use the PPSSPP emulator and play all those PSP games on your Android phone for free. This way, you can seamlessly run high-end graphics games without any lag.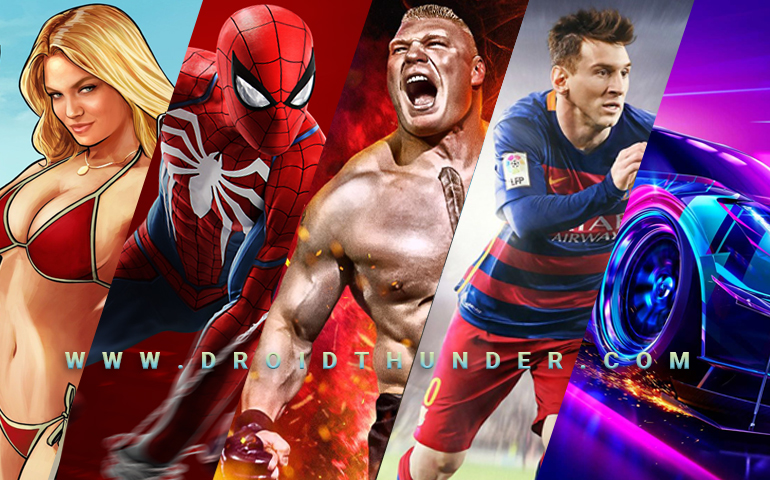 When it comes to apps and customizations, then is no comparison with Android. Yes, iOS is fast and secure, but you can go beyond limits with Android. One of the benefits of Android is the PSP games emulator. Now, you are not limited to games like PUBG, Call of duty, Garena Free Fire, Asphalt, or Minecraft.
You can go all the way and play PSP, PS4, and PS5 games on Android. All you need is a PPSSPP Android emulator. With the help of this PlayStation Portable Simulator, you can experience any PSP game on your mobile. PPSSPP offers features that can enhance the PSP game's capability, such as antialiasing, HD resolutions, and support for fast fps shaders.
If you don't want to waste money on PlayStation but still want to enjoy PSP games on your Android phone, then the PPSSPP emulator is the one for you.
10+ Best PSP Games for Android Offline
Here, we've listed the best and most downloaded offline PSP games for Android smartphones. Without wasting any more time, let's get straight into it.
1

.

God of War: Ghost of Sparta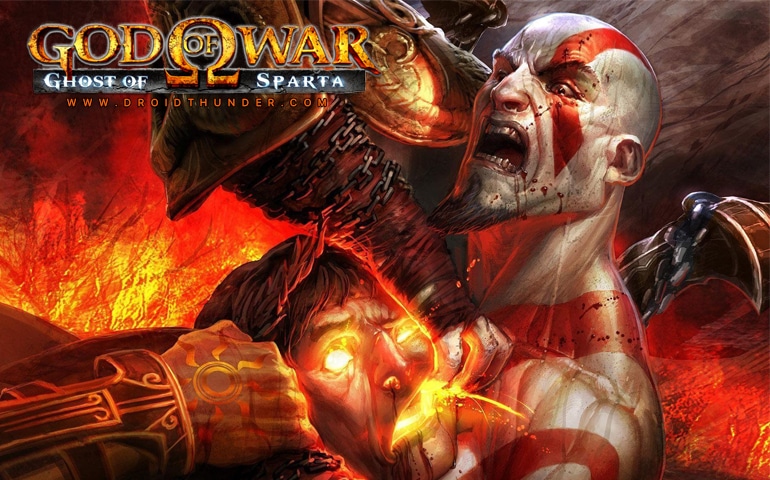 God of War was initially developed for PS2 by Ready at Dawn and Sony Entertainment. It is one of the most popular action-adventure game series among PSP gamers. Due to its immediate positive response, the franchise released many more game versions.
Some of these include God of War 2, God of War 3, Chains of Olympus, Ghost of Sparta, Betrayal, and A Call from the Wilds. Sony is also planning to launch a new version called God of War Ragnarök for the PlayStation 4 (PS4) and PlayStation 5 (PS5). If you are looking for the best PSP game for Android, then don't forget to try this one out!
2

.

Prince of Persia: The Forgotten Sands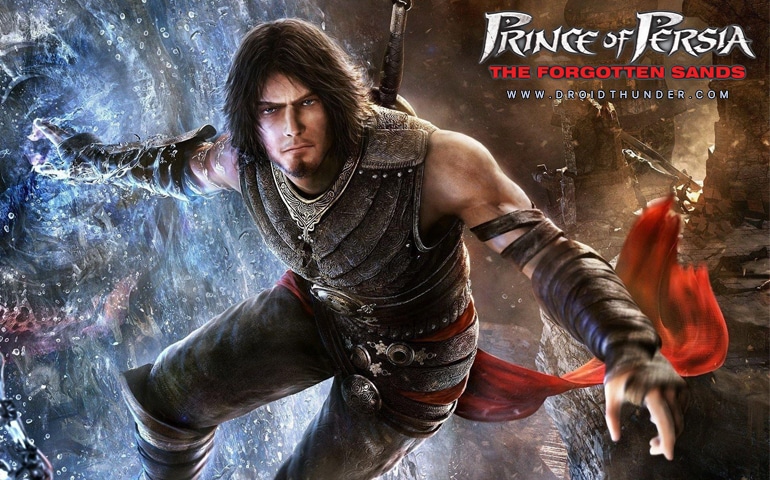 Even though Prince of Persia: The Forgotten Sands was released back in 2010, it is still one of the favorite PSP games of many gamers. Similar to Assassin's Creed, this game has different versions and storylines. The best part of this game is its 3D graphics. The story continues from its predecessors Prince of Persia: The Sands of Time and the two thrones.
Due to its massive fan base, Price of Persia is one of Android's most downloaded PSP games. Ubisoft launched this game for PSP, PS3, Wii, Nintendo DS, Xbox 360, and Microsoft Windows. But you can still enjoy it on your Android mobile using the PPSSPP emulator.
3

.

Spider-Man 3
Are you a Spiderman fan? If yes, then this is the game for you. Like the Marvel movie, Spider-Man 3 game is the most addictive ISO game of all time. It includes everything you would expect a Spiderman can do.
There is no doubt that Spiderman 3 is an action-packed high-end graphics game with engaging storylines. Roam anywhere in the city, swing through the buildings, crawl on the walls, fight villains and save people in danger. If you are looking for addictive PSP games, go for Spider-Man 3.
4

.

Grand Theft Auto: Vice City Stories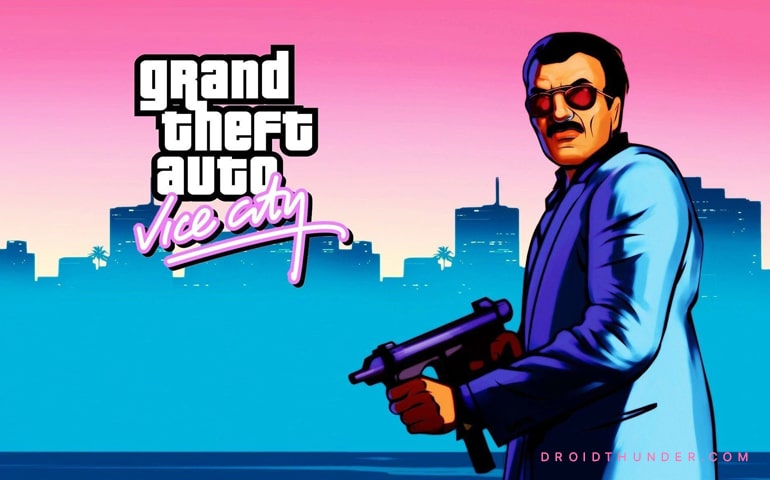 The GTA franchise requires no introduction. Every gamer has played the Grand Theft Auto series, especially the GTA Vice City. But have you heard of Grand Theft Auto: Vice City Stories? Probably not, right? GTA Vice City Stories is an underrated prequel to the famous Grand Theft Auto: Vice City.
If you have already completed the missions in GTA Vice City, San Andreas, GTA 3, 4, and 5, and want to explore something new, try the Vice City Stories. Like other GTA games, Vice city stories is an open-world PSP game for Android. The story features a player who takes over a rival company's business and expands the criminal base.
5

.

WWE SmackDown vs. Raw 2011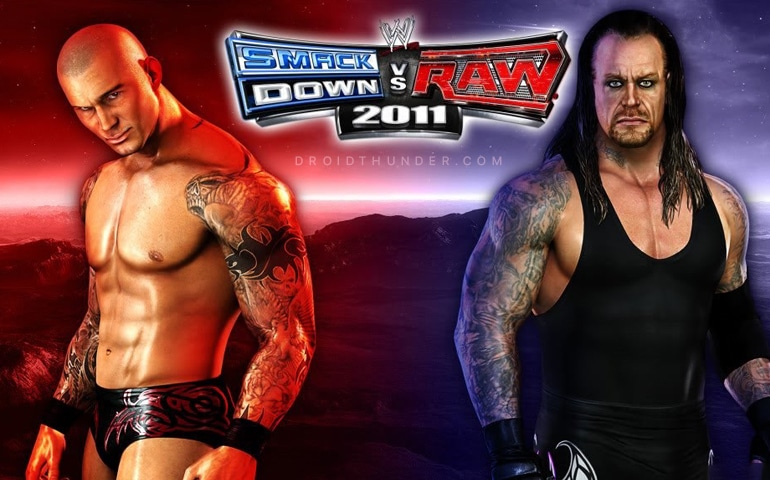 If you are a wrestling fan and haven't played WWE SmackDown vs. Raw, then you've missed a lot, my friend. Out of all the WWE PSP games, SmackDown vs. Raw 2011 is the most played PPSSPP game on Android phones. All the credit goes to its unique storylines, cut scenes, and fantastic rivalries between players. Moreover, it is the 7th game in the WWE SmackDown vs. Raw series and, unfortunately, the last game.
The best part of this game is the player mode. In this mode, you can choose any wrestler from John Cena, Randy Orton, Undertaker, Roman Reigns, etc. Then, you can wrestle in main events such as Royal Rumble, Wrestlemania, and Hell in a Cell and win the WWE championship belt. The high-definition visual effects and breathtaking soundtracks make this the best PSP game for Android.
6

.

Need For Speed – Most Wanted 5-1-0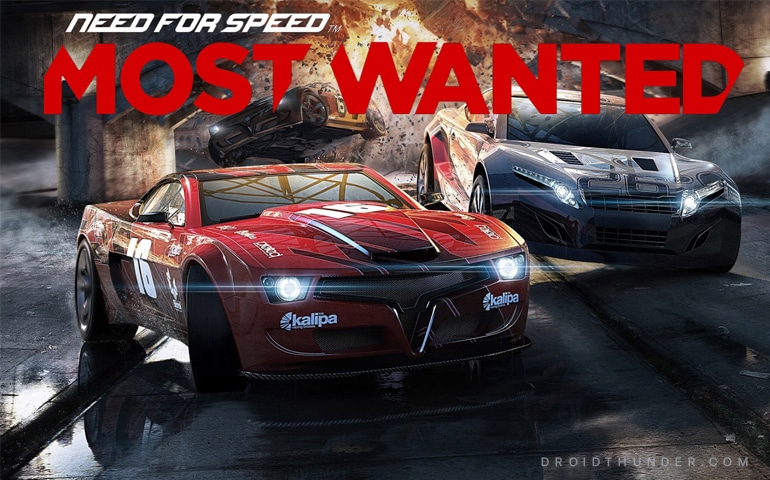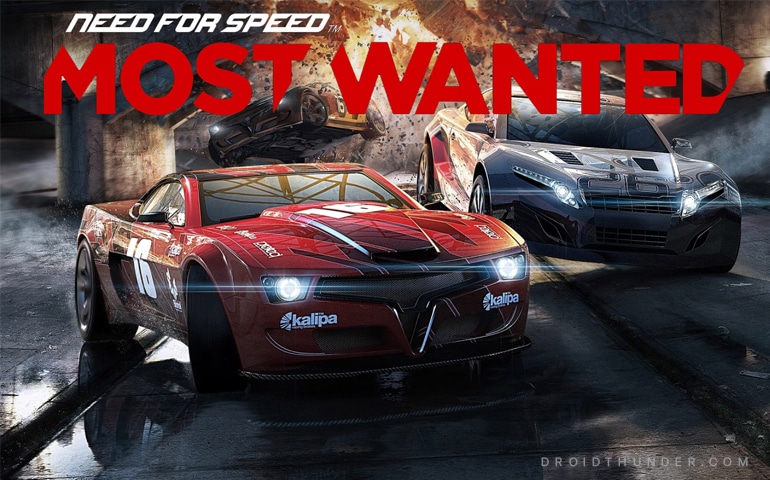 Whenever you think about the best racing games for Android, NFS is the first name that'll come to your mind. And why not? The Need For Speed series has nailed it in the racing games section. Right from the EA Sports intro to the racing cars, everything is so mesmerizing to watch.
If you are a PC gamer, you would have played the Need For Speed Most Wanted game. With the PPSSPP Android emulator, you can enjoy the same game on your mobile phone. NFS Most Wanted allows you to choose a car and win races like every racing game. Challenging other players and winning the race is immensely satisfying to watch.
7

.

Assassin's Creed: Bloodlines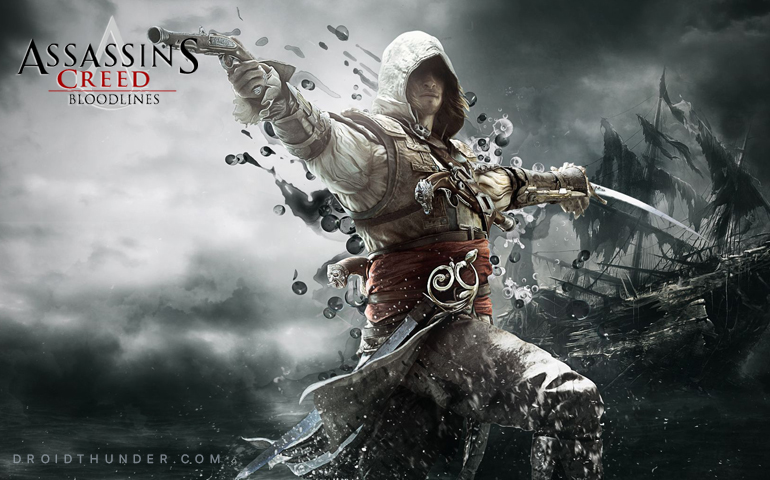 Even if you explore the entire gaming world, you can never find an action game like Assassin's Creed. It is one of the most downloaded PSP games for Android. Assassin's Creed: Bloodlines is an open-world PPSSPP game that you can play from a third-person perspective.
Everything is satisfying with HD graphics, fantastic fight sequences, and the game story. Becoming Altair and fighting the villains makes you feel like a true ninja! If you experience a slight lag while gaming, lower the PPSSPP settings, and you are good to go!
8

.

Dragon Ball Z – Shin Budokai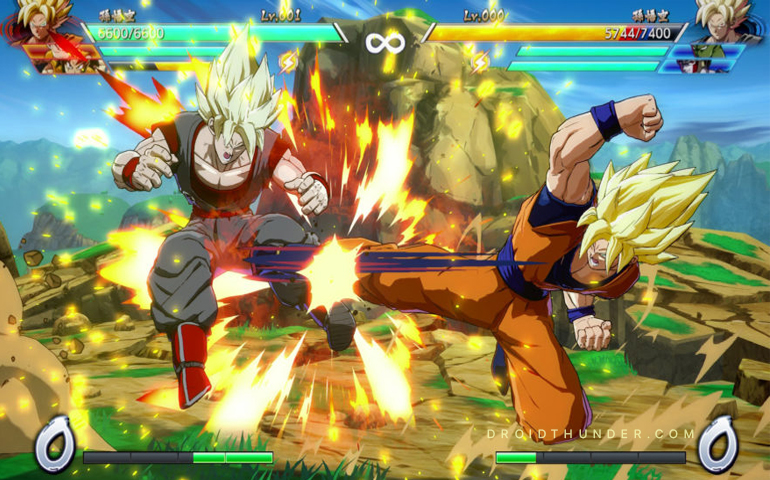 If you were a 90s kid, you would have heard about Dragon Ball Z. The famous anime series on cartoon networks featured Goku, a pure-blooded Saiyan! If you are a fan of Dragon Ball Z and love fighting games, try the Shin Budokai PSP game.
Dragon Ball Z Shin Budokai is a 2D fighting game with seven chapters. The unique part is that you can use all the ninja techniques of the legendary fighter Goku. You must challenge and fight the villains, then complete all the chapters to win this game.
9

.

Tekken 6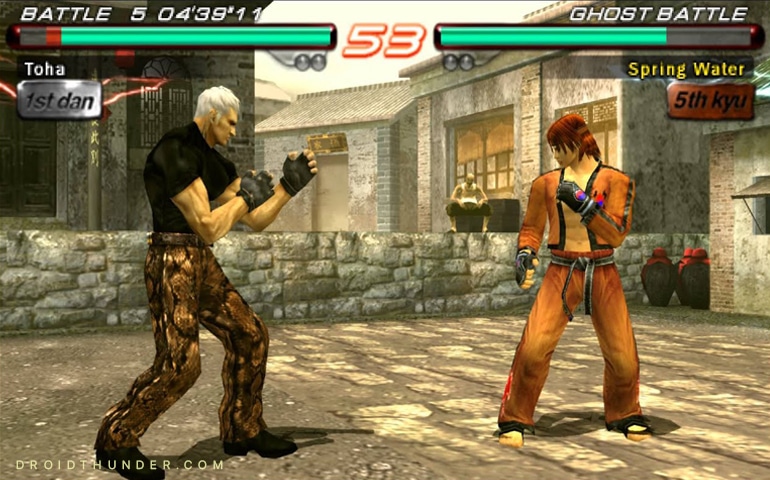 Tekken 6 is one of the most popular PSP games, especially for the fighting game enthusiast. Like its predecessor, it is an arcade game where you can engage in combat and show your fighting skills. Tekken 6 offers all the features of old-school arcade games.
Like Mortal Kombat, every player in Tekken 6 has unique fighting techniques and skills. All you need to do is select a fighter from a list of options. Make your Android device an absolute arcade machine with this nostalgic Tekken 6 PSP game.
10

.

Call of Duty: Roads to Victory
Call of Duty: Roads to Victory is a first-person shooter PSP game that describes the whole scenario of World War 2. You can choose between the three campaign modes in the game: British, American, and Canadian modes. Every campaign mode has its unique mission that the player has to complete.
Activision designed Call of Duty: Roads to Victory in 2007 for the PlayStation Portable. It is the third installment of the Call of Duty game series. Give it a shot once if you love playing realistic PSP games on your Android phone.
11

.

Pro Evolution Soccer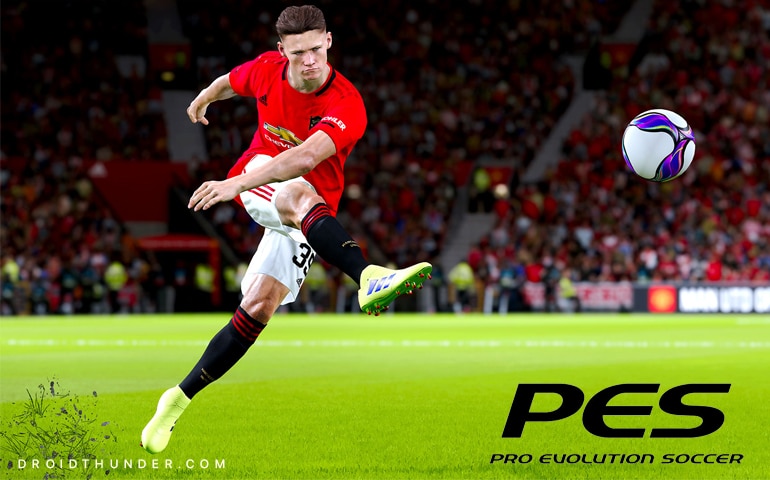 If you are a soccer lover, then you, my friend, are in for a treat! Pro Evolution Soccer is one of the most in-demand football games alongside FIFA games. This PSP game will give you the best football experience with unlimited leagues and tournaments, unique stunts, and free-style kicking.
Besides, PES 2020 also supports realistic 4K graphics and photo-realism aspects. After a shoot, you can see the recap in slow motion. Furthermore, you can catch audience cheers and reactions. Moreover, the soundtrack of this game is mesmerizing.
Best PSP Games for Android: Final Verdict
Thanks to the PPSSPP Emulator, you can enjoy all the PSP games on your Android phones. If you are a racing fan, play the Need for Speed series. Try Crisis Core: Final Fantasy VII if you like an RPG action game. Besides, if you are into animation games, go for Dragon Ball Z or Naruto Shippuden. But, if you are confused about which game genre to play, then go for the GTA series. I bet you won't regret it.
Do you know any other PSP games for Android? If yes, then kindly let us know in the comment box below.