We can't deny how popular the mobile gaming industry has become. Teens today spend hours and hours on their mobile game controllers. The advancement in Android phones and the adoption of trending technologies are the main reasons for the popularity of mobile games.
Plenty of new games make their way on Google Play and Apple App Store every day. There were times when mobile games were limited to Tetris, Candy Crush, and Angry birds. However, due to the recent AAA game releases such as Call of Duty, PUBG Mobile, and Fortnite, mobile gaming has broken the sky limit.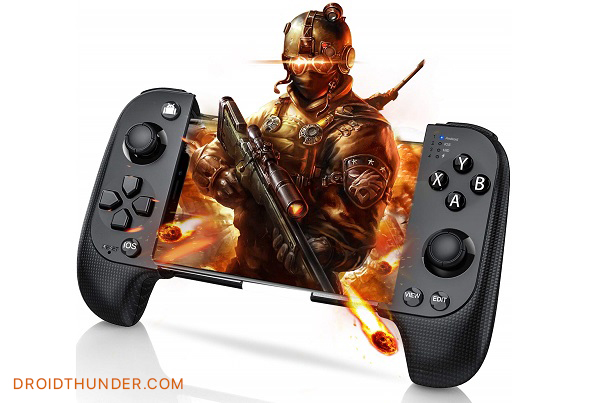 The recent pandemic has forced people to spend more time at home. This is why many people turned towards gaming for entertainment. But this also led to a sudden surge in online streaming platforms like Twitch, YouTube gaming, Mobcrush, HitBox, etc. Moreover, Meta also introduced new mobile games to gain benefits from ads.
Furthermore, Nvidia and Xbox launched new cloud gaming services. This helped gamers to play PlayStation games on their mobile phones. Unfortunately, the gaming experience on Android mobile phones hampers for many reasons. At first, it is challenging to play mobile games on a small display screen. Tapping continuously on the mobile screen can not only damage the display but also create frustration.
It becomes more annoying when the on-screen buttons take up space and block the game view. Luckily, the only solution to overcome these problems is the Mobile Game Controllers. Earlier, these gamepad controllers only supported PlayStation consoles and high-end PCs. But now, you can use these gaming controllers with analog sticks, triggers, cooling fans, and directional pads on your iPhone and Android devices.
So, if you're ready to take your mobile gaming to the next level, we've picked the top-rated best game controllers for iOS and Android smartphones. Some are wired with USB Type-C support. At the same time, others are wireless with WiFi or Bluetooth connectivity.
List of Best Mobile Game Controllers
Here are the top best mobile gaming controllers to buy in 2022. Check them out!
1. Razer Kishi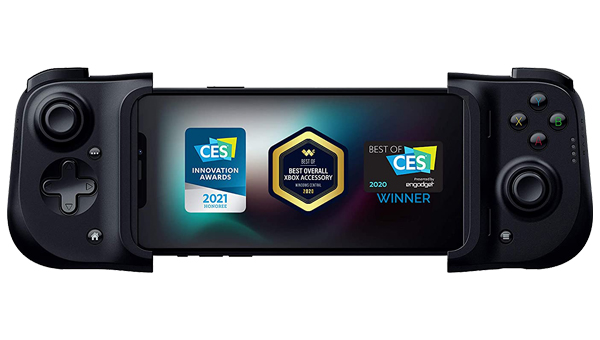 Razer Kishi is one of the best mobile gaming controllers for Android or iPhone in 2022. If you are looking for a universal gaming controller, then this Razer Kishi is the one for you. You can connect your mobile phone to Razer Kishi using the USB Type C port for Android and Lightning port for iOS. This makes the connection fast, stable with zero latency and minimum input lag as Bluetooth.
With Razer Kishi, you can turn your mobile phone into Nintendo Switch. Moreover, it supports passthrough charging. That means you can use this mobile gamepad controller to charge your phone while you're playing games. Unfortunately, this portable gaming controller does not support Bluetooth connectivity. But still, it's 2022 guys who use Bluetooth anyway.
The ergonomic design makes it comfortable to hold for long gaming sessions. Besides, the two separate left and right controllers on the sides of your phone make it easy to play FPS games. Furthermore, the dual clickable analog thumbsticks, gamepad triggers, AXBY buttons, and D-pad make it easy to aim and execute. There is no doubt that this is the best mobile game controller for Pubg, Free Fire, and Call of Duty.
2. Backbone One Mobile Game Controller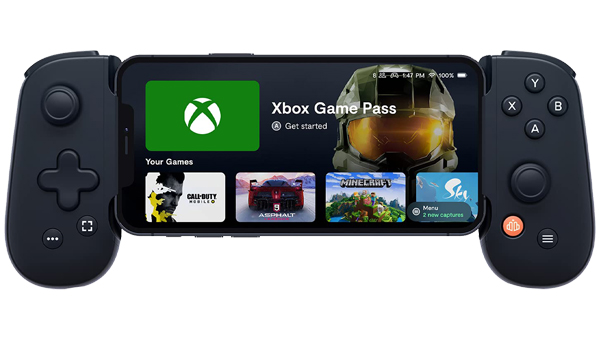 Do you want to turn into iPhone into a Handheld Gaming Console beast? Then go for the Backbone One mobile game controller. This gamepad controller supports Apple Arcade, Google Stadia, Nvidia GeForce Now, and Xbox Game Pass Ultimate. You can buy Backbone One for $99.99 or £99.99 on Amazon. Besides, the company also offers Xbox Game Pass Ultimate for a three-month trial.
This mobile game controller features responsive analog triggers, low latency, passthrough charging, and 3.5 mm jack support. Moreover, Backbone One also offers dual clickable sticks and tactile buttons for the ultimate mobile gaming experience. Besides, this iPhone game controller works with any iOS device. Whether it is Apple iPhone 13 Pro Max, iPhone 12, 11, XR, 8, or 7, it is compatible with any phone.
And yes, if you are wondering, this gamepad controller can also fit with your iPhone case cover. You don't need to take off your mobile case while playing games. Additionally, this gamepad won't affect your mobile screen protector when trying to put it on. Furthermore, the Backbone one app responsiveness is pretty damn good and supports plenty of AAA games such as Minecraft, GTA 5, Asphalt, Fortnite, COD, etc.
If you are frustrated with the touch screen controls and want a premium gaming experience, then Backbone One mobile game controller will be a game-changer for you.
3. SteelSeries Stratus Duo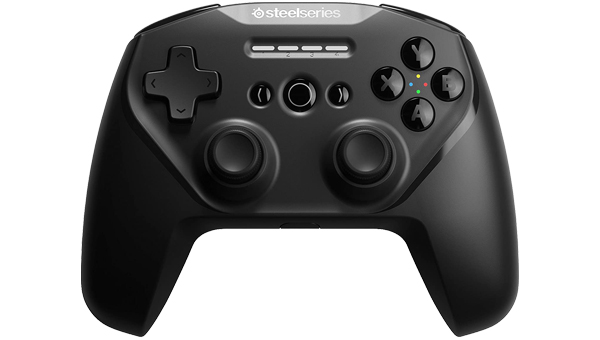 Are you looking for cheap mobile game controllers? If yes, then the SteelSeries Stratus Duo gamepad is the best choice you can make. This is the best wireless mobile gaming controller at a reasonable price tag. Besides, this controller offers the same button layout as the wireless Xbox controller with symmetrical thumbsticks and a D-Pad to the top left corner. With SteelSeries Stratus Duo, you can play mobile games that feels as seamless as playing on PlayStation or an Xbox.
The unique thing about this mobile game controller joystick is that it supports Bluetooth and WiFi connectivity. That means you can easily switch between gaming on a paired Android device or a PC or laptop. Talking about the build quality, SteelSeries Stratus Duo features top-notch hardware with a comfortable full-size ergonomic design. If you are looking for the best wireless gaming controller, especially for games like Fortnite, then this SteelSeries Stratus Duo s the one for you.
4. 8Bitdo Sn30 Pro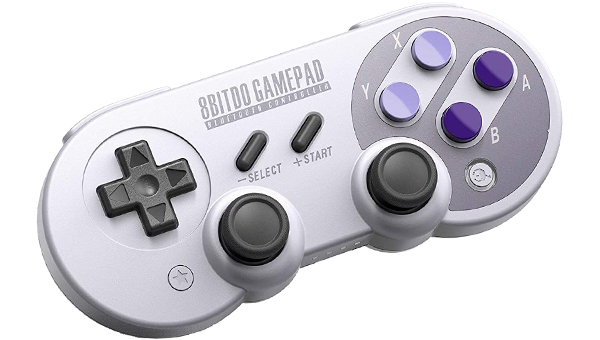 Do you love to play retro-classic PSP games? Do you want to play Gameboy Advance games on your phone? If yes, then 8Bitdo Sn30 Pro can give you the exact old-school feeling. This wireless mobile game controller offers the classic SNES look and feels to enjoy those nostalgic childhood games. The gamepad design looks similar to Super Nintendo or an Xbox controller. However, it comes with additional clickable analog sticks, a significant advantage.
This universal mobile game controller is compatible with Android, macOS, Windows, Raspberry Pi, and the Nintendo Switch. It is as easy to sync as holding a button and pressing start. Besides, this joystick gamepad offers all the features you would expect from a premium wireless gaming controller. Moreover, it is available in all the classic GameBoy colors. Isn't it amazing! Furthermore, it also supports rumble vibration, motion controls, and a USB-C rechargeable 480mAh battery.
5. GameSir X2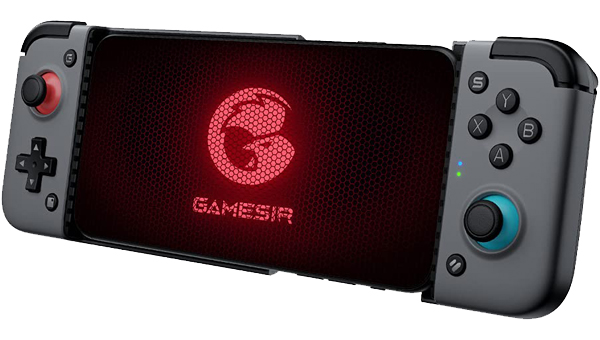 The GameSir X2 mobile game controller is ideally designed for Android gamers. This controller turns your mobile screen into a Nintendo Switch like a gamepad. Talking about compatibility, this controller can work on any cloud gaming platform like Microsoft's xCloud, Google's stadia, and Vorte Besides, GameSir X2 can fit any 6.8 inches Android mobile with 0.39 inches thickness.
Moreover, the durable stretch design provides a better grip. It sports two twin joysticks, a D-pad, and shoulder triggers. Besides, this game controller also features a USB-C connector for smooth gaming, with zero latency. Most importantly, it features a screenshot button. Take screenshots with this mobile game controller and share your best moments with friends.
Best Mobile Game Controllers – Final Thought
There is no better way to win games than using a mobile game controller. Yes, playing games with a keyboard and mouse is excellent, but it is cumbersome. A comfortable gaming controller with trigger, vibration, and direction pads can instantly improve your gaming tactics.
All the mobile game controllers mentioned above are perfect in their unique ways. These gamepads are ideal for online streaming game services like Xbox Game Pass Ultimate, Nvidia GeForce Now, Google Stadia, and Amazon Luna. If you haven't played games in a while, now is the best time to grab a mobile controller and get into gaming.