Have you heard about the movie Free Guy starring Ryan Reynolds? Well, the movie involves an open-world video game where an NPC (Non-Player Character) chooses to rewrite his own story and become a hero of the game. Similarly, if you ever want to roleplay as an NPC, then what better than Grand Theft Auto 5, one of the most famous open-world games of all time? But, to start roleplaying, you first need to find the best GTA 5 RP servers to join.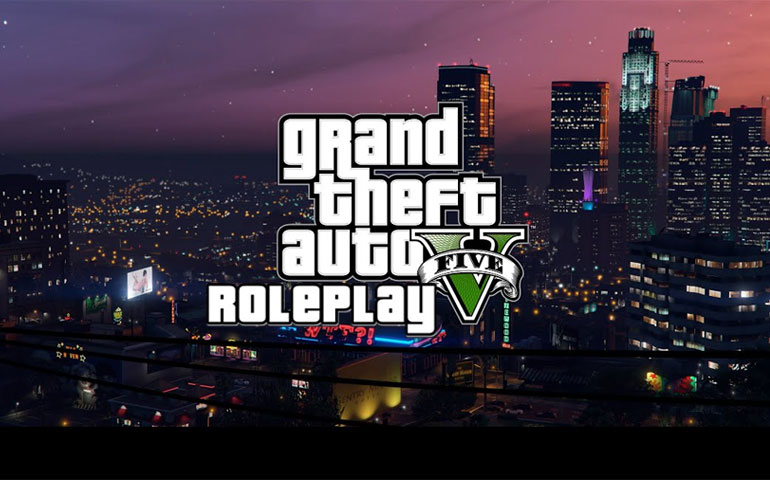 If you like to play roleplay games, and I'm not talking about those in bed, then Grand Theft Auto is the best game for you. But to play GTA 5 RP game, you need to first download GTA 5 mods. Different servers will allow you to install different multiplayer game mods. Out of all, FiveM, Rage MP, GTA Network, and GTA Orange are popular mods that allow users to create and join GTA 5 RP servers. With these multiplayer mods, you can experience hyper-realistic gaming.
In any open-world game, always playing as a hero can be boring sometimes. At such times, GTA 5 RP servers give you an opportunity to play as any NPC and live a normal life in a game. From realistic graphic overhauls to playing as Spiderman, Hulk, or Batman, you can do almost anything. With these GTA 5 RP servers, you can easily create your own custom characters instead of playing the usual protagonists. You can be a cop, doctor, taxi driver, lawyer, gang leader, or an old man.
What is GTA 5 roleplay?
Grand Theft Auto RP is a multiplayer mod of the GTA 5 PC version. You can join the user-created roleplay servers and choose any NPC, which can be easily customized. Moreover, you can even change the building interiors, renovate garages, upgrade apartments, swap properties, or change the entire GTA 5 map. However, you'll need the perfect server to experience roleplay at its fullest.
What are GTA 5 RP Servers?
Grand Theft Auto roleplay server is a platform where groups of users gather and create their own communities to play RP games. You can join a server and play as any character you want. FiveM is a popular tool to add mods to GTA 5. This allows the users on the FiveM server to do whatever they want in their games. Besides, every RP server comes with a list of strict rules. If you break a single rule, you will be immediately banned forever.
Since a PlayStation console doesn't allow mod servers, it is not possible to play GTA 5 RP on the console. However, you can play GTA RP on a PC as the servers are not associated with Rockstar's online services. GTA 5 RP servers are the main reason why the nine-year-old game still gets an insane number of views on Twitch, YouTube, Loco, Facebook Gaming, and all streaming platforms. These servers have the largest communities that attract the most famous streamers and celebrities in the world.
How to Download GTA 5 RP Server Mods?
Disable antivirus and firewall on your Windows PC temporarily.
Update GTA 5 to the latest version.
Download and install the FiveM.exe from its official site.
When it comes to multiplayer modification networks, you can also try out RageMP which is the best alternative to FiveM.
How to Join GTA 5 RP Servers?
If you are new to this, then joining an RP server would be a tough job for you. There are many public servers on the web to join. But the popular servers require you to donate and submit a form to whitelist your account. You can start by visiting their official website and signing up for the forum.
Best GTA 5 RP Servers
Your GTA roleplay experience can be greatly improved by joining the best GTA 5 RP servers. If you are wondering what servers to join, we've listed down the top 15 best GTA 5 RP servers to start roleplaying your wildest fantasies.
1. NoPixel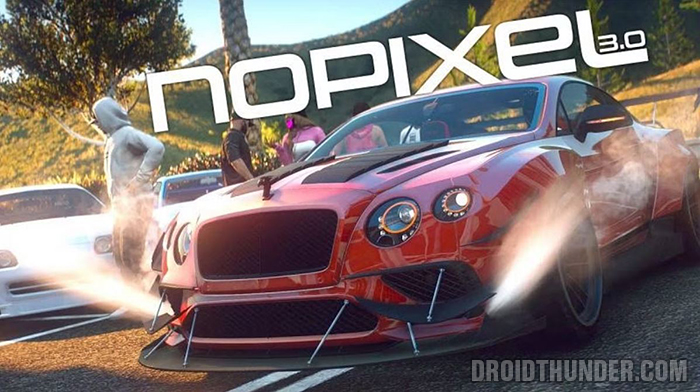 If you love to stream or play GTA 5 Roleplay, you would have definitely heard about NoPixel, one of the famous GTA 5 RP Servers. Developed by Koil and a few contributors, NoPixel is an exclusive Grand Theft Auto V roleplay server. Currently, the NoPixel server has over 200 player slots, where only 32 players are given a chance at a time. This means that if you want to join the game, you'll have to wait in a long queue.
Moreover, the process to join the NoPixel server is not as easy as downloading a game from a website. To join NoPixel, players are requested to make a donation. Furthermore, players also require to answer a few questions and submit an application form. The staff will confirm your form details and send approval with whitelisted login information. Players can even visit the official website to buy a whitelisted server priority package.
The main reason behind the NoPixel server's popularity is creating a unique form of storytelling. Many top streamers such as Sykkuno, Summit1G, Lirik, Fuslie, Moonmoon, and Felix Lengyel aka xQc, etc. host their live streams on the platform. Since the launch of NoPixel 3.0, GTA 5 RPs is the most-watched game on Twitch. There is no denying that NoPixel is one of the first GTA 5 RP servers that popularized the roleplaying genre. Still, I think that nowadays NoPixel is trying more to get content for the online streamers on the whitelisted server.
---
2. EclipseRP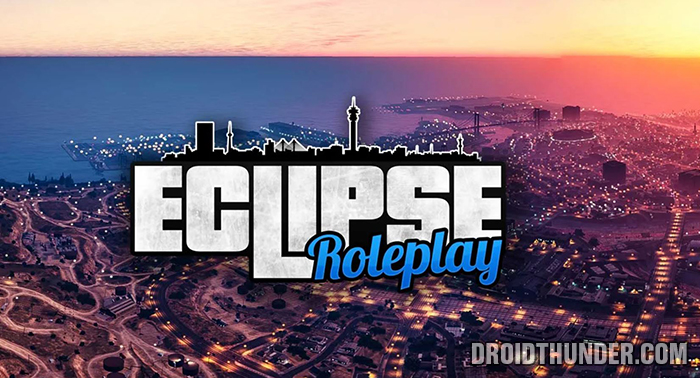 EclipseRP is another famous roleplay server. If you want to experience immersive role-playing with rebellious and violent scenarios, then try out this server. EclipseRP has the same premise as NoPixel with 200 player slots and a long waiting list. The joining process of EclipseRP is quite easy as compared to NoPixel.
Simply solve a quiz on their official website and you're in. The most notable thing is the EclipseRP forum where you can find detailed guides on crime factions. After joining the EclipseRP server and getting a player slot, the first thing you need to do is get a driving license. Then you can get a job at a burger shop, or garbage shop, or be a road worker. Furthermore, invest this amount by purchasing a car and a house.
Finally, find a group and join them. You can either be a citizen or a gang member. Besides, you can also choose a safer life by working as a car mechanic, driver, or news reporter at Weazel News. However, if you choose the criminal side, you might have to face a big loss, crime, and attacks from rivals. Most importantly, follow the rules and do not hack, cheat, troll, or harass anyone. If you do, you'll be banned from the EclipseRP server.
---
3. Mafia City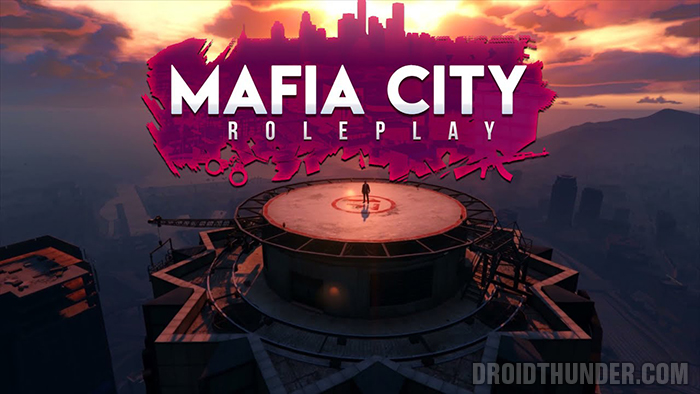 Despite being popular GTA 5 RP servers, almost 70% of players hate NoPixel and EclipseRP. The main reason is that the players, especially the new ones are robbed continuously without any reason in these servers. Moreover, there is hardly any interaction between players. This is why many people prefer to leave these RP servers and look for a real-life RP server to join.
If you are one of these, then it is time for you to join Mafia City. Believe me, this stable server will definitely improve your GTA roleplay experience. Since its release in 2017, Mafia City is running smoothly by giving a safe legal and illegal dynamic group system. Moreover, there is no need for NPCs as the server is hosted on RageMP.
To join the Mafia City community, you have to answer the multiple-choice test, which is relatively easy. Be a member of mafias, gangs, or bikers, and create your own team to rule the city. If you want high-quality servers and a helpful but competitive community, then go for Mafia City.
---
4. Project Homecoming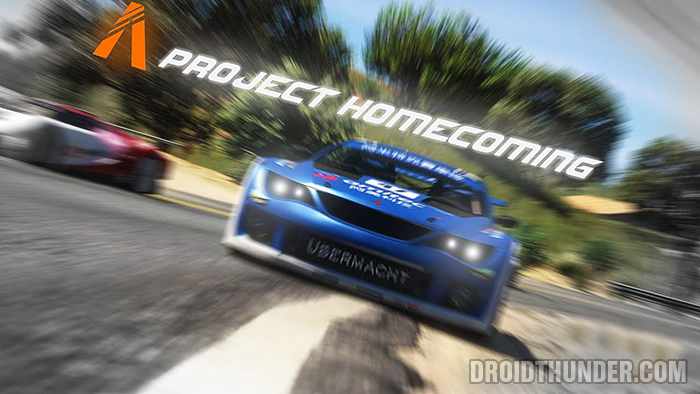 If you love racing games, then you would definitely love the Project Homecoming server. This racing server uses the famous LSPDFR (LSPD First Response) mod. Since Project Homecoming offers a complete police modification and simulation, you can see the game transform into a law enforcement sim.
This server allows 28 player slots at a time with realistic cars and modifications which is absolutely breathtaking. Play as a police officer in GTA 5 and race against the robbers, yes, that's the motto! Most importantly, if your character is arrested for any reason, you can easily bail yourself out of jail with some cash.
This is definitely exciting and different compared to other servers. Many top streamers play on this PH server, which makes it easy for the server to get new players every other day. But there is always a controversial discussion among players about the Project Homecoming players wiping out the NoPixel players in the race.
---
5. New Day RP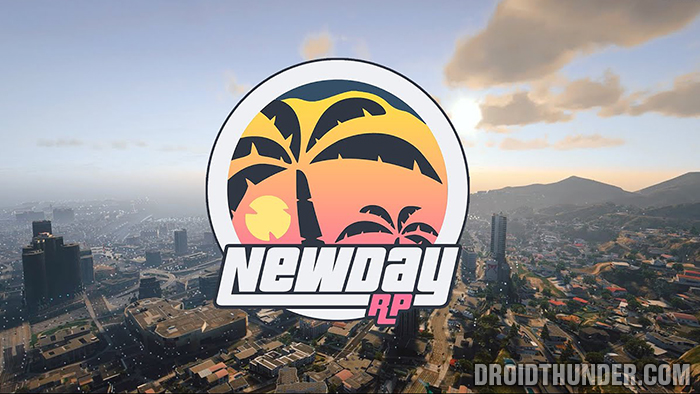 New Day RP gives an intense and immersive roleplaying experience. It is completely different and unique as compared to the other GTA 5 RP servers. You might experience a complex, serious, and darker tone.
However, you can still have fun alongside the strongest role-players. If you are looking for deep roleplaying depth with a little edgier intensity, then New Day RP is the server to join. But I recommend first visiting New Day RP's official website and forum to learn about the steps to join the server.
---
6. GTA World RP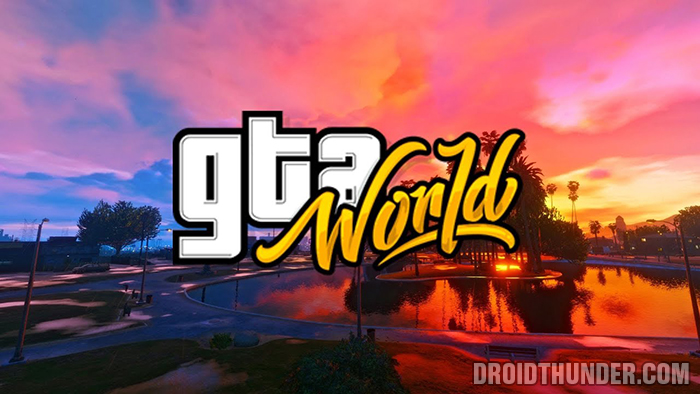 If you are new to the RP server and don't want to talk with strangers online, then GTA World RP is the perfect server for you. This server is entirely text-based. That means you don't need to turn your mic on while roleplaying. Same as with other GTA 5 RP servers, you need to follow the sign-up process to join GTA World RP.
Their official website mentions a total of 500 members which is pretty good for a new server. However, the only drawback of GTA World RP is its complicated rules and immersive environment. You might need a lot of time to figure out what is exactly going on. But if you want a friendly community, no lag, and frequent server updates, look no further!
---
7. Family RP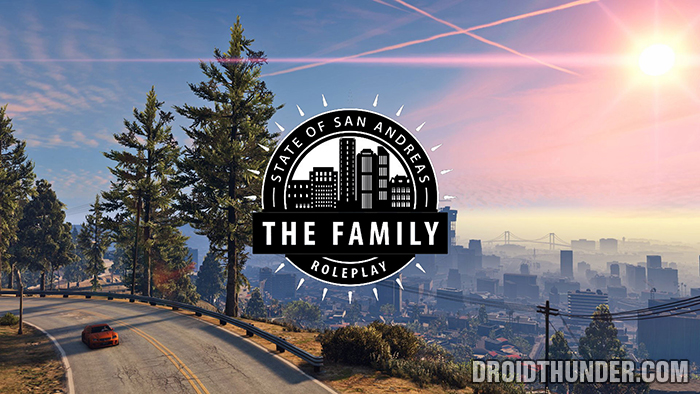 The Family RP server was under temporary code for several months but was publicly released in 2017. Based on GTA 5 roleplay mod, this is one of the crowded servers with plenty of active players. However, new players might find it difficult to join the Family RP server.
Similar to Mafia City, this server also offers a dynamic group system. You can either choose your character to be a politician, police officer, firefighter, or thief. Note that the Family RP is rebranded as Beacon RP from 13th November 2021.
---
8. Twitch RP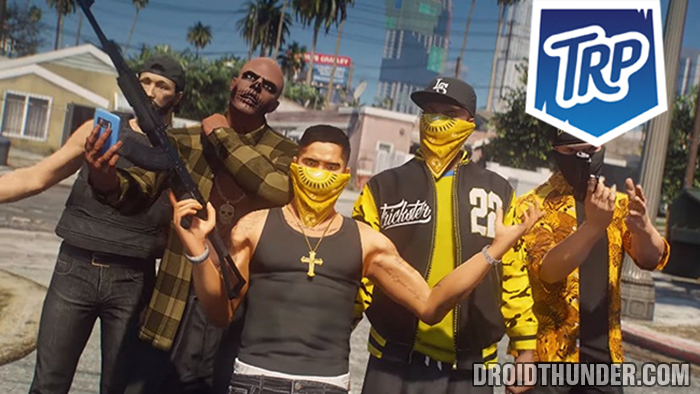 As the name suggests, Twitch RP is designed especially for Twitch streamers. Whether you have an old Twitch account or a new one, you can definitely gain some new followers by joining the Twitch RP server. Since it is very difficult to join and get whitelisted on NoPixel, players prefer to choose Twitch RP.
You'll notice a very helpful administrator and moderator staff on this server. To join Twitch RP, download the GTA 5 mods and connect your Discord account to Twitch. For more details, you can visit the Twitch RP official website. Here, you'll also find videos and tutorials to guide you through the process.
---
9. DOJ Roleplay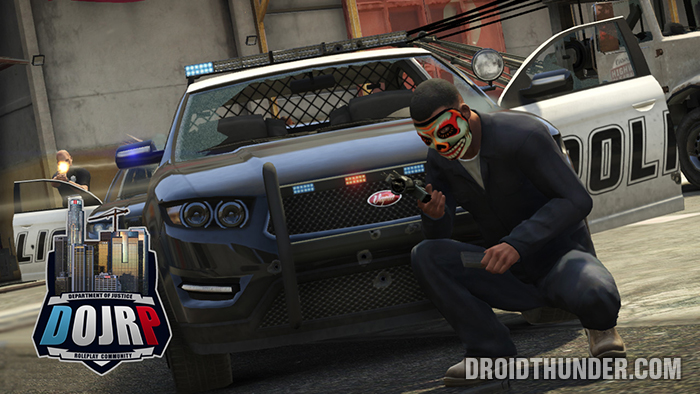 DOJ Roleplay or Department of Justice Roleplay is an English GTA 5 RP server with competitive players and strict rules. To join DOJ RP, you can submit a whitelist application form using the Discord server.
The DOJ Roleplay community consists of advanced streamers that are not open to the new role-players. You are not allowed to roam around or shoot and kill anyone. You can only go by the rules and progress through the game to have fun. Overall, all I can say is that DOJ Roleplay is not for beginners.
---
10. Orange County RP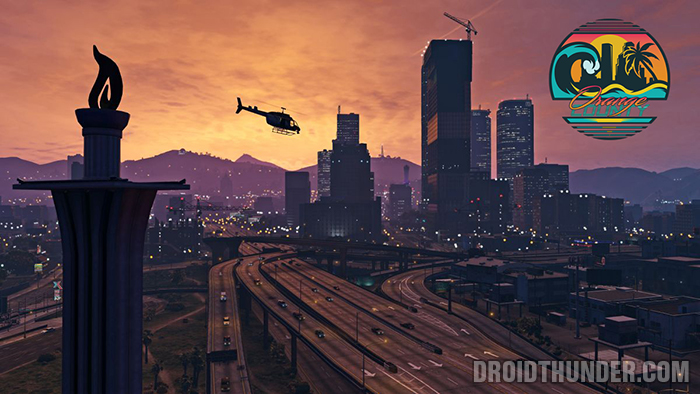 Orange County RP aka OCRP is a new GTA 5 server that focuses on real-life roleplay. Here, you can do almost anything that you want to do in real life. For example, get a job, earn money, buy a car, or house, and get married. OCRP involves an extremely helpful community with some advanced players.
If you want a complete life experience in GTA 5, then join Orange County once. I bet you won't regret it. However, note that joining OCRP is very difficult because this server offers an intense application process with an 18+ tight community.
---
11. Lucid City RP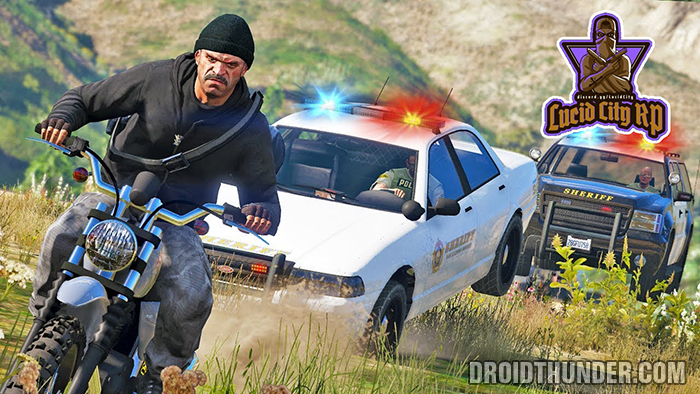 Unlike any other RP servers, Lucid City gives out a completely new GTA 5 experience. This server offers a custom script and a custom map which takes the game to a new level. The developers of Lucid City want their players to create a realistic roleplaying experience in Los Santos.
That means you can choose to be anyone including a cop, robber, detective, criminal, or legal citizen. Besides, the forum community also encourages the new players to play their own part in becoming the top underworld criminal. Just like others, it takes time to get whitelisted.
---
12. Grand RP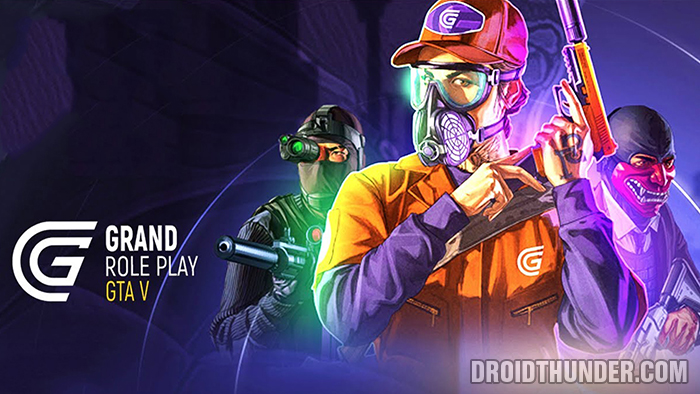 GTA 5 Grand RP is another free-to-play roleplay server that allows you to create customizable cars and accessories. To join Grand RP is very easy. All you need is a licensed GTA 5 copy and to download the Grand launcher from their official website. This server has almost 12k members with a supportive community.
Moreover, you can also get to enjoy 275 DLC cars with customizable colors, tunning, gearbox, and rims. There is a total of 15 events that will give you a reward upon completion. You can either become a gangster and break the law or you can become an entrepreneur and manage your business.
---
13. Echo RP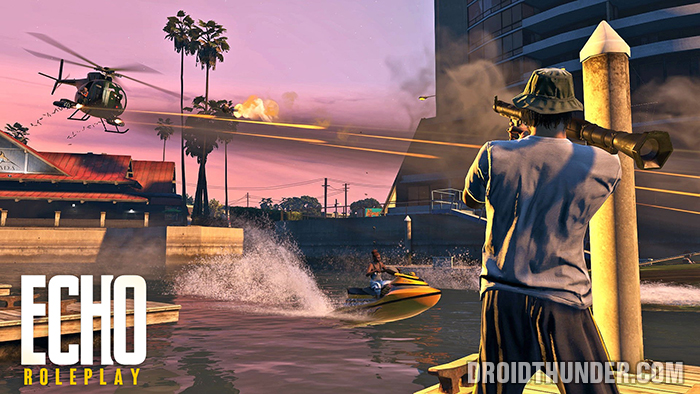 Echo RP is a FiveM Roleplay server that offers virtual realism via serious roleplay. EchoRP gives the best opportunity to make a difference in the roleplay. You can create a beautiful story in different areas of the map to tell both OOC and IC. Unlike other servers, Echo RP allows the players to be friends with strangers to make money.
You no longer have to worry about other players ruining your game by looting you. You can freely participate in community events, and street races, and enjoy illegal nightlife. Since this server is new in the market, only a few users know about it. But Echo RP a great potential for sure!
---
14. Vital RP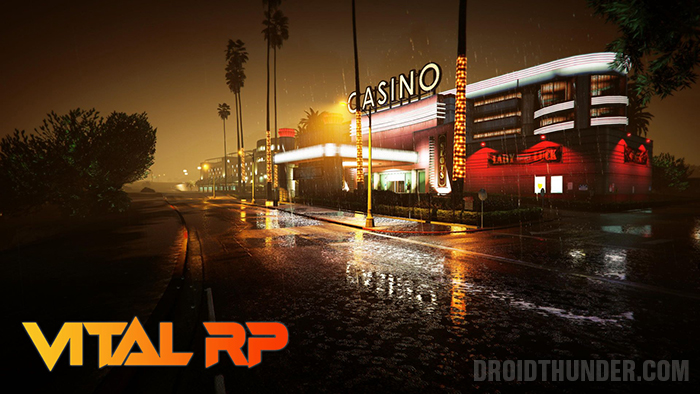 This is another newcomer in the roleplay world. Hosted on RageMP, Vital RP focuses on heavy roleplay. The main of this server is to give a fun and immersive roleplay environment. They offer both voice and text to make your character realistic and friendly. Moreover, Vital RP values realism with amazing rewards and prizes.
You can choose your character to be a medic, business owner, government employee, judge, prosecutor, or law enforcement officer, and plan out your life, the way you want. Join the game and create the best storyline that you would have ever imagined in your real life.
---
15. MapleHearts (FuriousFade)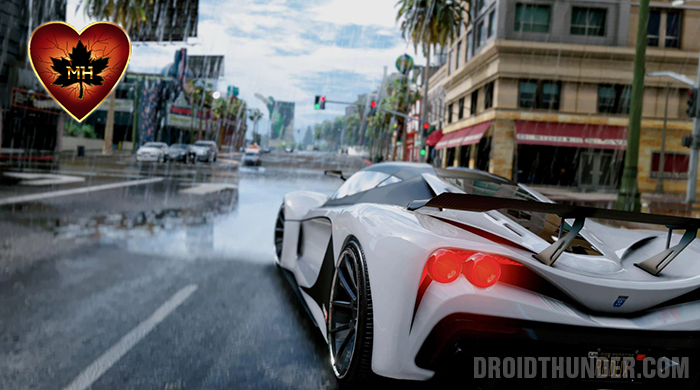 If you love to watch GTA 5 roleplay videos, then you might have definitely seen Furious Fade on YouTube. This famous YouTube with his creative development team has created MapleHearts roleplay server. Hosted on FiveM client, it is claimed to be the GTA 6 game.
FuriousFade has spent over $8,000 to build custom cars, real-world billboards, clothes, buildings, commercials, and scripts. Although thousands of dollars are invested in this server, it is still free to join and play. To join MapleHearts, visit the Discord community and go through the steps to get accepted.
---
16. SVRP (Subversion Roleplay)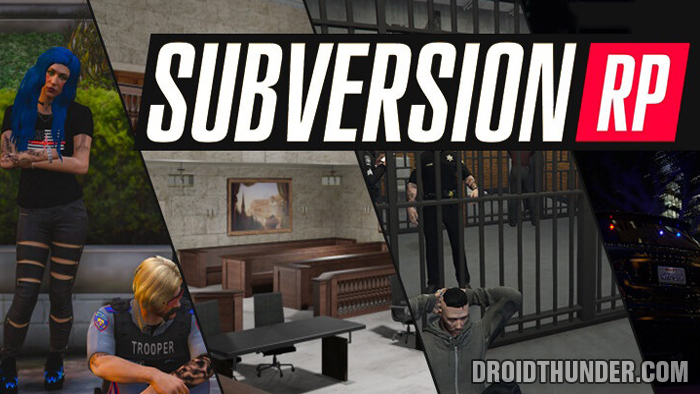 Launched in September 2019, SVRP aka Subversion roleplay is one of the best GTA 5 RP servers in India. It is popular amongst Indians since many famous Indian streamers such as Qayzer Gaming, TbOne, and RakaZone Gaming play on it. Talking about the members, there are around 24 thousand members in SVRP.
To join SVRP, you need to register on their official website and join Discord. Moreover, the player also needs to fill out an application form followed by an interview process. Although it seems difficult to join, the questions are quite simple and the result is immediately displayed on the SVRP Discord. The developers are currently working on a new update which will be soon announced on their Twitter profile.
---
17. HTRP (Hydra Town Roleplay)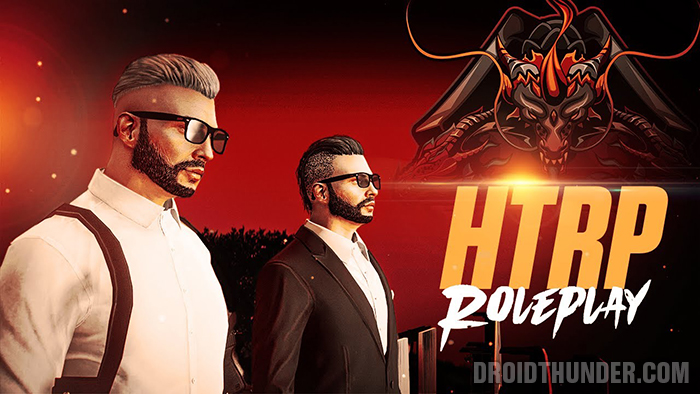 After SVRP, this is the second most famous GTA 5 RP server in India. Founded by the top Indian gamer YouTuber Dynamo Gaming, HTRP has over 45 thousand members. Due to its huge popularity amongst youngsters, HTRP is drastically increasing its members count.
Many top streamers including Logan Gaming, ROCK3T, and Cosmic YT often seen active on this server. Since it is a family-friendly server, the character progression and roleplaying feel realistic.
---
Wrapping Up
Regardless of your choice for a particular GTA 5 RP server, there is no denying that roleplaying gives an amazing gaming experience, unlike competitive games. With the GTA 5 RP servers, the online streaming community has received the best platform to produce countless hours of entertaining content for their fans. In simple words, GTA 5 RP servers are the most casual platforms, where you can meet new people, practice social interactions, and do random stuff without worrying about any competitions.