Playing Batman games for Android and watching The Dark Knight movie is part of my daily routine. Yes, you guessed it right! I love Batman. He is my favorite superhero after Spiderman. You might say he doesn't even have any superpowers; he is just a normal human. Well, that's the reason I love him. In spite of any superpower, Batman is never afraid of getting hurt. He fights for what he believes in. Yes, anyone can kill Batman, but his boundless determination and willpower can overcome anything. When life hits me hard, Batman truly inspires me to push harder, get back up, and never ever back down. You call him Batman, The Dark Knight, or Caped Crusader, I call him My Man!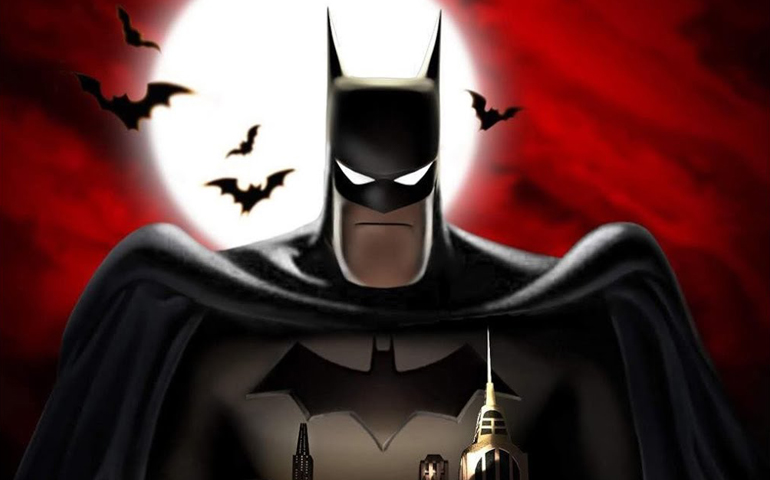 You might hate me, but I think Superman, Thor, or Wonder Woman are amazing but their power is a huge advantage to fight crime. On the other hand, Batman knows that the lack of superpower is his weakness but he still goes out to save the day. When it comes to sacrificing for other's life, Batman never backs down. This is the main reason why I like Batman as a superhero and as a human. He is a perfect example to say that a hero can be anyone! I know that I can never become a superhero like Hulk, Black Panther, Shazam, or Aquaman. But I can be a Batman if I want to.
Best DC Superhero
When you think of the best hero in the DC Universe, Superman is the first name that pops up in your mind. But don't you think he is too overpowered? I mean, Superman can do almost anything. He has super strength, speed, energy, heat vision, immortality, etc. Despite all these abilities, Superman is still not able to eliminate worldwide crime. I think if Batman had these powers, we might have witnessed a completely peaceful world. With no power, Batman entirely eliminates crime in Gotham City. So just imagine what the world could be if Batman had superpowers.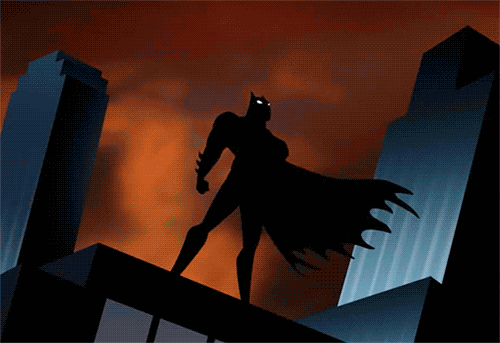 What comes to your mind when I say superhero? A superhuman with extraordinary powers, a heroic persona, and a desire to save the world from evil, right? However, Marvel's Iron Man, Hawkeye, Black Widow, Nick Fury, and DC's Batman or Batgirl don't have actual superpowers. Still, these people give a tough fight to make the world a safer and better place. All of these powerless superheroes had witnessed something that led to their creation. For Batman, it was his parent's murder that made him the Dark Knight. In spite of that, Bruce holds a vow to never kill anyone. Batman doesn't kill villains; he just hurts them really bad! Besides, Bruce embraces his childhood fear of bats after hearing his father's last words, "Don't be afraid."
Batman vs Ironman who will win?
Well, talking about Batman and Ironman, I personally think that Batman would win the fight again Ironman. Don't judge me, I love Ironman, but, when it comes to a fight with Batman, he has no chance. Yes, I said it. Both Bruce Wayne and Tony Stark are billionaires who use their minds and money to become powerful heroes. However, Tony Stark, the rich playboy doesn't care about his identity and is always ready to publicly say, "I am Ironman." On the other hand, the Dark Knight's Bruce Wayne keeps his identity secret for the safety of his close people. He is a billionaire Bruce Wayne by day and a superhero Batman by night. But when it comes to money, I think Ironman is richer than Batman.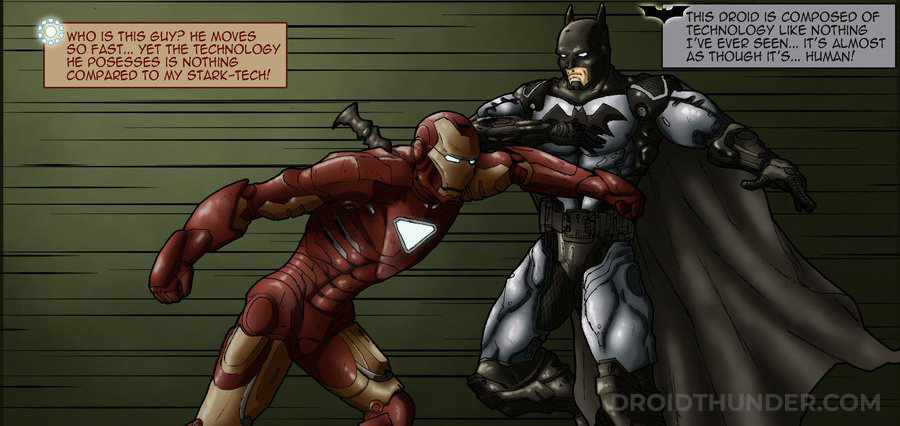 However, Tony is self-centered and focuses only on self-improvement and innovation. Tony became Ironman to clean up his own Stark Industries problems. However, Bruce Wayne became Batman to seek justice against evil. Yes, he was born a billionaire, but after his parent's death, he decided what kind of person he wanted to be. He then worked hard and learned every skill. Remember that Justice League episode, where Batman carries Kryptonite in his belt? This shows that he is always prepared to go against his own teammates when someone goes rogue. If an unprepared Batman goes against Ironman, he might lose. But you know what, there is no such thing as an unprepared Batman.
Childhood Games
Superheroes have long been a significant part of my life. I spent my entire childhood reading superhero comics and video games. My favorite comic books were Marvel, DC, Dark Horse, Image Comics, IDW Publishing, Valiant Comics, Dynamite Entertainment, Boom Studios, and Oni Press. These comics have given us plenty of superheroes with unique powers. With movies, cartoon shows, and Android games, many of these comic characters have become mainstream today. Even today, I search for the best superhero comic books to read online. I don't know but it gives me a way to get away from my hectic life and enjoy being an imaginable superhero.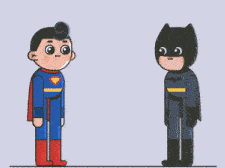 However, when I have nothing to read online, I play Android games. And not just any games, Batman games for Android. Today's Android games are impressive in every way. However, retro games have always had a special place in my heart. Road rash, NFS, Cricket 07, Tomb Raider, Spiderman, Pokemon Red and Blue, Contra, Batman NES, etc. were one of my favorite games. I recently discovered that you can use a PSP emulator and easily play Batman PC games on your Android smartphone. These Batman games for Android give you a chance to feel what it's like to be a Dark Knight and say, "I'm Batman." Yes, I was looking for a chance to say that.
Best Batman Games for Android
With a large collection of Batman games for Android, I have selected all the worthy ones by compiling a list of the best batman games.
Let's put on the Dark Knight's cape and enter Gotham city!
1. Batman Begins
Batman Begins game is based on the 2015 movie of the same name. It is a third-person action and adventure-packed game where you can play Bruce Wayne and fight against crime. The game begins in the Himalayas, where Batman can learn ninja skills. After training, Bruce returns to Gotham City to continue the fight for justice. This game is released for PS2, GBA, GameCube, and Xbox. However, you can easily use the PPSSPP emulator and play Batman Begins on your Android phone.
In this Batman Begins game, you can use gadgets such as a smoke grenade, grapple hook, electro hack, Batarang, and flash bang. Moreover, you can also use ropes to swing Batman from one building to another, climb fences and jump ledges. Furthermore, you can also use knockout moves on your enemies and eliminate them. Batman Begins has classic villains including the Scarecrow, Ra's Al Ghul, and Carmine Falcone. The gameplay is easy and brings excitement as you level up. Besides, you can even unlock bonuses including interviews with the movie actors.
2. Batman Arkham Origins
If you have played Batman: Arkham Asylum and its sequel, Arkham City, then my friend you'll love this prequel storyline of the Batman: Arkham Origins game. The game takes place before the rise of Gotham City's most famous criminals. Here, you can witness the young Batman at the start of his career as a superhero. You can experience the entire journey of Batman becoming the Dark Knight. Batman Arkham Origins was initially available on Google Play Store.
However, due to some copyright issues, it was removed from the app. The gameplay is super easy and might remind you of Injustice: Gods Among Us. The graphics are top-notch, the fight sequences are fluid, and Batman's ominous tone literally gives goosebumps. Moreover, Batman Arkham Origins features a total of eight villains including Copperhead, Deadshot, and Deathstroke. If you are a die-hard Bat-fan, you'll definitely love the character iterations and the unlockable Batman suits.
3. Batman Arkham Asylum
This third-person game has the best Batman storyline ever. Believe me, you'll never get bored of playing Batman Arkham Asylum on your Android mobile. Rocksteady Studios developed this game in 2009, with inspiration from the long-running DC comic books. With breathtaking graphics, this Batman game brings the detective of the DC Universe to life.
Batman faces his best enemy ever, the Joker, who instigates a plan to seize control of Arkham Asylum. Moreover, the Joker then traps Batman inside the Asylum and threatens the entire Gotham City with hidden bombs. Absolutely mind-blowing story! Since the game is not released for Android, you can use a PlayStation emulator such as Dolphin and enjoy Batman Arkham Asylum on your phone.
4. Batman Arkham City
If you are looking for a pure authentic Batman game experience, then try Arkham City once. This game offers all the essence of The Dark Knight, with the iconic villains. Similar to Asylum, Arkham City is an action-packed game with insanely good combat scenes. You can do the detective stuff, use gadgets, glide and swing through ropes.
Due to its amazing storyline and graphics, this is my second favorite Batman game after Arkham Asylum. The game story keeps me so intrigued that I forget about the real world and imagine myself as the Caped Crusader. Note that you'll require a Dolphin emulator to run Batman Arkham City on your device. Due to heavy graphics, this game is only compatible with high-end smartphones.
5. Batman: Arkham Knight
There is no better Batman than Christian Bale. Similarly, there is no better game than the Batman Arkham series. These Batman games have literally changed the Dark Knight's game life. Whether it is the revolutionary fight actions, detective skills, or the stealth mission, everything was first class. Now Batman Arkham Knight continues to deliver the same, and beautifully closes the trilogy.
Batman Arkham Knight begins with the popular criminal Scarecrow, who empties Gotham city with a terror attack. Batman along with his friends uses his Batmobile and gadgets to save the city. Besides, the game also features some cutscenes in between. Some fights also involve Nightwing and Catwoman. It's a nice diversion as every character manages the situation in their own style.
6. Batman: Arkham Origins Blackgate
The Arkham series offers one of the best Batman games of all time. The developer has put the same efforts into making Arkham Origins Blackgate. However, I personally didn't like the storyline much. I found the mission objectives and the maps to be very confusing at first. But after some tries, I got hold of them. Blackgate is a sequel to Batman Arkham Origins which in itself is a prequel.
The game starts with you as Batman running after Catwoman from one rooftop to other. However, as soon as you catch her, the police arrive and you leave the place. Later, the story takes us to the Blackgate Prison, where a riot takes place between the inmates. Yes, exactly like Arkham Asylum. This is exactly why I felt nothing different in this game. But if you love Batman, then don't miss any of his games.
7. Batman Vengeance
Batman Vengeance is one of my favorite Batman games ever. What really makes this game awesome is that it is exactly like the Batman animated TV series. If you are not able to play the Arkham games on your Android phone, then this game is a dream come true for you. You can experience Batman Vengeance even on your low-end device using the GBA emulator. Believe me, this game's graphics and the original soundtrack will blow your mind!
Most importantly, this game features all the actor voice from the cartoon show. Moreover, you will also come across classic characters including Carmine Falcone, Penguin, Commissioner Gordon, Riddler, and the Catwoman. Besides, you will also encounter negative characters including the Joker, Harley Quinn, Poison Ivy, and Mr. Freeze. The gameplay offers both third-person and driving gameplay. I'll definitely recommend this one!
8. Bat Dash Fun Runner Game
This game is exactly like the rest of the Android Runner games. Yes, I'm talking about the famous Subway Surfers and the Temple Run games. Bat Dash features Batman in an endless auto-runner game where you have to avoid the hurdles with a tap on your mobile screen. As soon as you launch the game, you'll notice that the gameplay is exactly like Mario.
Batman runs in a beautiful environment but the hurdles might make him start again. All you need to do is tap on the screen to avoid and dodge the hurdles that are about to collide with you. Jump, collect coins, dodge hurdles, and level up. Bat Dash also comes with a powerups and booster to run fast. Overall, this Batman game is entirely suitable for kids and anyone who wants to avoid boredom.
9. Batman The Enemy Within
This game is a sequel to a fan favorite Batman The Telltale Series. Same as its predecessor, Batman The Enemy Within is thrilling and exciting to play. This second season focuses on the Joker, Batman's greatest nemesis. Overall, I can say that Batman the enemy within is an absolute improvement over the first season Telltale series in every way. The storyline between the Caped Crusader and the Joker keeps us intact throughout the game.
Moreover, you will also come across some heart-wrenching and memorable and heart-wrenching moments that take the game to the ultimate level. The best thing that I liked about this game is that your every single decision will change the course of the game completely. Choosing between throwing a Batarang, using a grappling hook, or electrifying your enemy can impact the entire plot. If you want to experience a thrilling batman game, then Batman the enemy within is the one for you.
10. DC Battle Arena
Same as Marvel Super War, DC Battle Arena brings exciting combat rivalries between the DC comic characters. Since this game comes under the MOBA (Multiplayer Online Battle Arena) category, you'll see the powerful DC superheroes team up to fight against each other. Apart from Batman, DC Battle Arena also features Superman, Wonder Woman, Harley Quinn, and Green Lantern.
With this real-time multiplayer battle game, you'll witness some special moves and skills from your favorite DC heroes. Similar to any MOBA game, DC Battle Arena will show you the action scenes from an overhead perspective. The gameplay controls are pretty easy and you'll always have a map guide to show what to do next. Win fights, earn coins, and improve your superhero skills.
11. Lego Batman Beyond Gotham
Lego games have also been fun whether interlocking plastic bricks or Android games. Batman Beyond Gotham Offline is no different. This game features Batman and Robin on an adventure with the Justice League. The iconic villain Brainiac has brainwashed many lanterns to shrink the planet Earth. Batman and the Justice League superheroes have to stop him in this Lego games battle.
Batman Beyond Gotham gives the best graphics and easy gameplay controls. You'll come across plenty of silly gags and cameos, but they are indeed fun to play with. The game's voices are given by famous Hollywood actors. You'll witness Danny Elfman's voice as Batman and John Williams's voice as Superman. However, this Lego Batman Beyond Gotham game is not available for free on Google Play Store. Maybe the developers took the Joker's advice too seriously. "If you're good at something, never do it for free."
12. Lego Batman DC Super Heroes
This is another Batman Lego game for Android. Lego Batman DC Super Heroes features Batman along with Robin, Wonder Woman, Flash, Cyborg, Superman, Green Lantern, and Aquaman. These superheroes join forces to stop the classic DC villains The Joker and Lex Luthor from destroying Gotham City. If you love Lego toys and the Dark Knight, then Lego Batman DC Super Heroes would be a good combination for you.
The game offers an original storyline with Lego action and humor. The DC heroes fight as a team to defeat the criminals and put them behind the bars. The graphics are absolutely phenomenal with perfect little details such as the shiny batman cape and the realistic Gotham city buildings. The dialogue in this Lego Batman DC Super Heroes makes the game more enjoyable. Worth spending money on!
13. Injustice God Among Us
What if our DC heroes go rogue? This is what exactly happens in Injustice: Gods Among Us. Injustice Gods Among Us features a roster of 30 characters from the DC universe. Apart from Batman, Superman, and Wonder Woman, you can also see other less-known characters. Some of these include Black Adam, Catwoman, Deathstroke, Doomsday, Green Arrow, Killer Frost, Lobo, Nightwing, Solomon Grundy, Zatanna, etc.
Marvel has Marvel vs. Capcom, similarly, DC has Injustice. This game shows us the epic battle between the DC heroes and villains with massive graphics, moves, and action scenes. Amongst all, Injustice is the most addictive Batman game ever for Android. Do you want to join Superman's Regime or support Batman's Insurgency? Build your own roster, level up XP, and earn new moves and powers to enter the arena with three-on-three action combat.
14. Batman The Telltale Series
The Telltale Series is one of the best Batman games for Android ever. As soon as you launch the game, you'll be immediately impressed by the graphics. I mean they are exceptional. No wonder this game works only on high-end devices. When you play Batman, you'll feel like many scenes are taken out of the DC comic book. The aesthetic really highlights the suit and the cape.
Batman The Telltale Series shows an unpredictable and muti-face Batman. He is a detective, brawler, as well as politician. This is the only Batman game for Android that primarily focuses on dialogues and conversations. You have to make proper decisions and choices to decide the fate of Bruce Wayne. The only downside of the Telltale series is that only one episode is available for free. You'll have to purchase the rest of the episodes to continue playing.
15. DC Heroes & Villains
The DC Heroes & Villains is an epic Batman puzzle RPG game for Android. The game starts with a strange mysterious pulse that takes away all the superpowers from the DC heroes. Now you have to form a team of over 35 DC iconic characters and take on the enemies to regain the superpower. There is a total of 152 missions with classic locations including Gotham City and Atlantis.
Match tiles, create powerful combo chains, and earn new power ranged moves. Upgrade levels to unlock new abilities for your superheroes. The dialogues in the DC Heroes & Villains are superbly written without anyone acting out of character. I absolutely loved the back-and-forth conversation between the DC heroes and supervillains. This makes the game more entertaining and engaging.
16. DC Legends: Fight Super Heroes
This is the ultimate strategy Batman RPG game for Android. In DC Legends, you have to collect and form a team of superheroes to fight off invaders from another dimension. The selection of a proper DC character makes all the difference in fighting against the enemy. That means you have to select a superhero as per the villain's vulnerability.
As the night shadow falls upon the world, our superheroes need to come together and become DC's best champions. The gameplay controls are very simple. Just tap on the screen to attack, grapple, kick, and perform special moves. If you want to just create a team, you can use the auto button to fast-forward the game. As the game progresses, you can indulge in live matches.
17. Injustice 2
Become the ultimate DC champion with the Injustice 2 Android game. Assemble the Justice League team with Batman, Superman, Flash, Supergirl, and Wonder Woman, and fight enemies in dynamic 3 vs. 3 battle combat. As you level up the game, you can earn coins, upgrade powers, and collect gear for your hero.
Injustice 2 is an epic CCG fighting game that features fan-favorite supervillains including The Joker and Harley Quinn from the Suicide Squad. The game allows you to explore team synergies including the Justice League, League of Anarchy, Multiverse, Batman Ninja, and Legendary. Besides, you can even join the daily game contest, complete the challenges and be at the top of the leaderboard.
18. Batman The Dark Knight Rises
Out of all the games mentioned in this list, Batman the Dark Knight Rises remains the top best Batman game for Android. And why not? It has the best graphics, action, and story. Launched by Gameloft, The Dark Knight Rises was released along with a movie of the same name. After playing for some time, I realized that this game is pretty similar to The Amazing Spiderman.
The game story is based on the events in the Dark Knight Rises movie. That means you must watch the movie first, as this game will reveal some spoilers for you. However, since this is a game, you'll have more events and scenes as compared to the movie. The game includes several chapters with multiple missions. You can glide, swing, or jump on the rooftops and complete the mission objectives. Unfortunately, Christopher Nolan did not approve the game and Gameloft remove The Dark Knight Rises from the Google Play Store.
19. Batman: Rise of Sin Tzu android
The 1960s Batman TV series is famously known for the best action scenes. This is what Batman: Rise of Sin Tzu game gives us. Ubisoft released Batman Vengeance as an action and adventure game. Rise of Sin Tzu follows the same concept with adventure completely stripped out of the game. So, if you are looking for the best Batman fighting game, look no further; Rise of Sin Tzu is a perfect choice.
Since the game is released for PlayStation 2, Game Boy Advance, and Xbox, you need to use Dolphin Emulator to run the game on your Android device. Also, note that this game is only compatible with mid-range and high-end Android smartphones. This batman 3d game allows you to fight evil forces including Scarecrow, Bane, Clayface, and Sin Tzu. Although the game graphics look cartoonish, the fight sequences and the storyline will keep you intact.
20. Batman: Dark Tomorrow
This is one of the few Batman games for Android with mixed reviews from gamers. Batman Dark Tomorrow begins with the villains attacking Gotham city. Only Batman can save innocent people from the grips of his enemies. You can play as Batman and use Batcuffs, Batcable, Batarang, smoke bombs, flashlights, night-vision goggles, and the fan's favorite batmobile.
In Dark Tomorrow, Batman has to use his mental and physical skills to solve the mystery around Gotham city. The game shows familiar negative characters including the Joker, Poison Ivy, and Mr. Freeze. The only thing I didn't like about the Dark Tomorrow game is its poor camera angle and controls. This makes the gameplay boring and difficult to play. Other than that, the actions are story are the plus points.
21. DC: Unchained
DC Unchained is a direct competitor to the Marvel Future Fight. The game requires you to form a team of three heroes and villains in a player vs. player and player vs. enemy content. Take on the enemies and unlock your favorite DC comic character. Batman striking the villains with Batarang is totally satisfying to watch.
Character skins are the one interesting feature that DC Unchained has and Marvel Future Fight doesn't. This transforms the DC heroes rather than completely changing the character. The game animations are impressive and authentic same as the DC comic book's appearances. With every action scene, you can recall the retro DC animation TV series.
22. Batman NES the video game
Batman NES the video game developed by Sunsoft was a big thing back in the 90s. Based on the 1989 Batman movie, this game was released for Nintendo Entertainment System, Sega Genesis, and Game Boy. The game features a total of 5 levels with the fifth level involving Joker in the bell tower of Gotham Cathedral. The game was a big hit and the developers soon released its successor Batman: Return of the Joker.
Since Batman NES is not compatible with Android, you can use the NES emulator to play Batman on your Android phone. Batman has the ability to jump on the wall and use bataran, bat speargun, and dirk projectile weapons. You'll find many DC comic villains including Maxie Zeus, Shakedown, KGBeast, Deadshot, Heat Wave, and Nightslayer.
23. Batman Beyond: Return of the Joker
This is the only Batman game released for the Nintendo 64. Developed by Kemco, Batman Beyond or Batman of the Future was a scrolling beat-them-up game. This game was released for PlayStation, Nintendo 64, and Game Boy Color. The game story begins with Batman Terry McGinnis's fight against the Joker gang.
The Villains steal several tech gadgets from Gotham city's big companies and laboratories. Joker then uses these tech components to control a missile satellite to destroy the entire Gotham city. Since there is no direct Batman APK file, you can play Batman Beyond using the N64 Emulator on your Android mobile.
24. Shake Me
This is one of the funniest Batman games for Android ever. All you need to do is launch the app and shake your phone. There is nothing more hilarious than what you'll see. Before installing the app from Play Store, I strongly recommend you go through the app reviews section. I bet, you won't regret it!
Best Batman Games for Android: Final Verdict
After playing all the Batman games, I can say that The Dark Knight Rises, Arkham Asylum, and The Telltale Series are the top 3 best batman games for Android. These games create a perfect DC universe with amazing graphics, actions, and iconic villains. Still, if you know any other Batman Android games that you like, then kindly let us know in the comments.