As a result of the lockdown, the cases of anxiety, stress, and depression among people have increased tremendously. While these mental health issues affect a person's daily functioning, a spike in these cases amid the ongoing pandemic might go beyond personal harm. To cure depression and anxiety, people often take anti-depressants.
However, it is quite difficult to get medicines these days. Pharmacists don't hand you the medicine unless you have a recent prescription receipt. Moreover, getting a prescription is tough, as the clinics are temporarily shut down. At such times, you can simply download the mental health apps for iPhone and Android devices.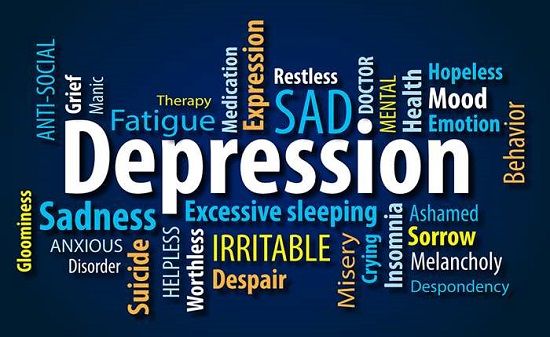 These free depression apps offer a wealth of resources that make healing techniques more accessible, and cost-effective. In this article, we'll look at the 10 best free apps for depression and anxiety. Let's get straight into it.
Being the youngest in my family, I was so pampered that when I used to step out, it was very difficult for me to deal with people. So, gradually, I became a very shy, introverted kid, who could not talk. Well, I still cannot talk. Besides, when my school friends used to plan a trip or a party, I used to avoid them and give silly reasons. At first, all this was weird for me. But later, I realized that this is who I am.
As I grew up, although it was difficult to make friends, still I managed to make a few trusted ones who had the same interests as mine. Later, I graduated from college and got my first job. All was going great for me until August 2017. This was the time in my life when everything fell apart. I started facing major problems, physically as well as mentally. Everything I have become everything I had.
As this was happening for the first time in my life, I was not able to handle it very well. Every single day I used to feel sad, lonely, and empty. This mental illness completely replaced my confidence with pure anxiety and self-hatred. Depression caused me to sit in my room and cry, usually for no reason at all. I stopped spending time with my close ones and kept every personal problem to myself, until today.
Also Read: 10 Best Spider-Man Games for Android
After months of feeling depressed and lonely, I was finally able to drag myself away from what I had lost. Soon I realized that only a small number of people continue to stay in touch with me and care about me despite the many hours we had spent together. One of them was my to-this-day best friend, with whom I talk every day despite the distance between us.
I owe everything I've gained to my mom and my buddy, Viraj. They taught me to never give up and keep fighting as good things happen to good people. This helped me get through depression which I'm still working on. And although my close ones don't know everything about my problems, still it feels good to have someone behind my back. They improved my life, even when my life had no joy.
What is Depression?
Depression is a mental health disorder that negatively affects the way you feel, act, and thinks. It is a serious medical illness that causes a feeling of emptiness, sadness, and loneliness. But, how do I know if I am depressed? Let's check out the main symptoms of depression and anxiety.
Depression Symptoms
A feeling of sadness, hopelessness, and loneliness
Loss of Interest in your favorite activities like sex, sports, etc
Lack of appetite or overeating and weight gain
Sleeping too much or too little
Feeling excessively guilty or worthlessness
Thoughts of death or suicide
Difficulty in concentration or making decisions
Anger and Irritability
Lack of Energy and Fatigue
Physical problems like headache or back pain
Lack of emotions and mood swings
Overuse of Internet
Slowed thinking, speaking or body movements
Depression Treatment
Medications
Psychotherapy
Light therapy
Natural Depression Treatment
Supplements
Essential oils
Vitamins
Regular Exercise
Getting plenty of sleep
Reducing Stress
10 Best Free Depression Apps 2020
Here, we've listed 10 free apps to help with depression and anxiety. Although every app is free, still there are in-app purchases for premium features. Check them out!
1. Moodpath – Depression & Anxiety Test
Price: Free, with in-app purchases
Requires Android: 6.0 and up
Requires iOS: 13.0 or later
Download Moodpath: Android | iPhone
Do you want a free online depression test with results? If yes, then Moodpath is the app for you. It is the best depression test app that helps you to make a judgment call before going for psychotherapy. Moreover, you can use this app to track your daily mood by answering a few physical as well as emotional questions.
2. What's Up? – A Mental Health App
Price: Free, with in-app purchases
Requires Android: 4.0.3 and up
Requires iOS: 6.1 or later
Download What's Up: Android | iOS
Are you looking for a way on how to avoid negative thoughts from your mind? If yes, then use the What's up app. This application uses Cognitive Behavioral and Acceptance Commitment Therapy to cure depression naturally without drugs. Therefore, it is one of the best depression apps for iPhone and Android available out there.
3. TalkLife – Lonely, Stressed, or Battling Anxiety?
Price: Free, with in-app purchases
Requires Android: 4.1 and up
Requires iOS: 10.0 or later
Download TalkLife: Android | iOS
If you ever feel lonely and want someone to talk with, use the TalkLife app. Here, you can meet real people who can listen to you. Make new friends and get complete care and support to fight depression without medication. Besides, if you are concerned about security and privacy, then there is an anonymous sharing option too.
4. Happify
Price: Free, with in-app purchases
Requires Android: 5.0 and up
Requires iOS: 9.0 or later
Download Happify: Android | iOS
Happify app is for those who want to remove negative energy from their body. This application consists of fun science activities and games that help you relax your mind. To overcome depression and sadness, all you need is a little bit of fun. Besides, you can easily train your brain to focus and reduce stress, anger, and anxiety. Moreover, you can also track your progress anytime.
5. Daylio – Diary, Journal, Mood Tracker
Price: Free, with in-app purchases
Requires Android: 4.1 and up
Requires iOS: 11.2 or later
Download Daylio: Android | iOS
Daylio is a combination of a personal journal as well as a mood tracker. It is the best mood swings tracker app that lets you know the fluctuation trend of your mood and emotions. All you need to do is simply add your ongoing activities as per your mood. This is how you can take care of your mental, emotional, and physical health.
6. Youper – Like a pocket AI therapist
Price: Free, with in-app purchases
Requires Android: 7.0 and up
Requires iOS: 10.0 or later
Download Youper: Android | iOS
This app solves the question of how to get motivated in life. Youper is nothing but your health care assistant. You can chat with him and have conversations to reduce negative thinking. Additionally, this AI assistant motivates and encourages you to think positive thoughts. Just one conversation can change your mood.
7. Depression CBT Self-Help Guide
Price: Free, with in-app purchases
Requires Android: 2.3.3 and up
Download Depression CBT: Android
This is a depression self-help guide that informs you of the symptoms, treatments, suggestions, and myths about depression. Furthermore, it improves your mood with a few motivational features and a tracking diary. Additionally, it comes with relaxation music for stress relief and healing. This app helps you learn to manage stress and anxiety for a better life.
8. MoodTools – Depression Aid
Price: Free, with in-app purchases
Requires Android: 4.1 and up
Requires iOS: 8.0 or later
Download MoodTools: Android | iOS
MoodTools comes with an easy and effective tool system that lets you reduce depression without medicines. Moreover, it shows you some motivational videos to overcome clinical depression and anxiety. It also lets you create a suicide safety plan in case of an emergency.
9. Sanvello for Stress, Anxiety & Depression
Price: Free, with in-app purchases
Requires Android: 5.0 and up
Requires iOS: 10.0 or later
Download Sanvello: Android | iOS
If you want to improve your mental strength, and cure depression, use the Sanvello app. The most important thing about this app is that it is routinely reviewed by clinical experts and studied in journals. Furthermore, it comes with relaxing meditation music to calm you down. Overall, it is a complete self-care toolkit for your mental as well as physical well-being.
10. Talkspace Counseling & Therapy
Price: Free, with in-app purchases
Requires Android: 6.0 and up
Requires iOS: 10.0 or later
Download Talkspace: Android | iOS
Are you the one who can't afford therapy for depression? If so, then Talkspace is the app for you. It is the best free counseling app for depression and anxiety. Besides, it comes with a subscription service of $65/week. You can also send unlimited messages as well as use live video sessions. Additionally, it provides special services for couples therapy.
Final Words
At last, I just want to say that depression is not a disease. It's not just me or you. We're all in this together. So don't waste time thinking about a fake fantasy world. Life is too short to live depressed. It is too short to struggle thinking about taking your life. I want to challenge you to get up, fight, and do not quit. Remember that the future is brighter than your past. The best is still yet to come!