The mobile gaming world is increasing rapidly with no signs of slowing down. People today prefer playing games on Android over the PlayStation console. Moreover, the introduction of PSP Emulators for Android has minimized the use of PSP consoles.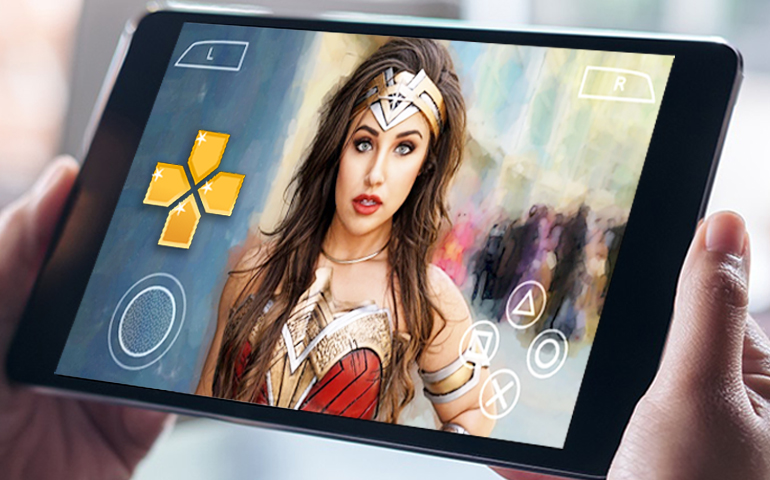 Today's Android phones have better displays, powerful processors, and more RAM sizes. This makes it easy to have a smooth gaming experience. Besides, mobile gaming gives easy accessibility and convenience compared to video games.
Yes, I agree that the PlayStation console offers the best exclusive high-end graphic games that are always satisfying to play. However, you can't deny that the Android gaming sector is so big now that it can easily surpass both PC and PSP gaming combined.
When I think of the first PlayStation console, Sony's PSP, the handheld gaming console is the only thing that comes to my mind. It was the most popular gaming console in the mid-2000s. Sony released PSP with tons of games that were quite addictive and mesmerizing.
Even though Sony shut down PlayStation Portable (PSP) store access in 2016, gamers still remember the fantastic PSP games. Since these PlayStation games are designed especially for PSP consoles, they don't directly run on iPhone or Android devices.
This is where the Android PSP Emulators jump in. If you love to play PSP games and experience the same graphics and gameplay on your Android device, you only need the best PSP emulators app. We've listed the top PSP emulators for mobile phones in this guide.
With the help of the PSP emulator android app, you can play games from PlayStation Portable, Play Station 2, Gameboy, Gameboy Advance, and other classic and iconic gaming platforms. These apps make your Android device emulate or transcribe to the PlayStation for a specific game. Besides, PSP emulators can also work on Windows, Linux, Mac, and iOS platforms.
Best PSP Emulators for Android
Here is a list of the top best PSP Emulator apps available for Android smartphones and tablets. Some are paid, while others are free to download on Google Play Store.
1

.

PPSSPP
Price: Free
Requires Android: 2.3 and up
App Size: 16 MB
Download PPSSPP Emulator
If you search for the best PSP Emulators for Android, I bet you'll see PPSSPP as the first result on the Internet. And why not? It is hands-down the top-rated PSP emulator available for Android. Moreover, it is free to download and easy to use. Besides it is also available for Windows, Linux, and Mac OS.
Due to all these factors, PPSSPP is the most downloaded emulator for Android. Do you want to play high-end PSP games on your mobile phone? If yes, then PPSSPP is the emulator for you. This emulator receives frequent updates that improve stability and enhance features. I agree that the name PPSSPP is a bit of a mouthful.
But trust me, it can seamlessly run any PSP game without lag issues. Due to its perfect PSP game rendering feature, many developers emulate this PPSSPP emulator. There is no doubt that this lightweight PSP Emulator app is compatible with every ISO or CSO game available for Android. What else do you want?
2

.

PPSSPP Gold – PSP emulator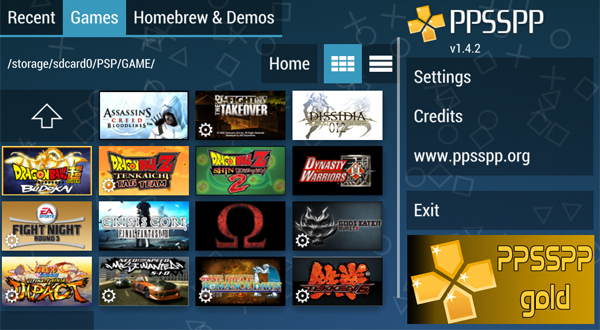 Price: $4.99
Requires Android: 2.3 and up
App Size: 16 MB
Download PPSSPP Gold – PSP Emulator
Are you ready to unleash the full potential of the PPSSPP Emulator for Android? If yes, then grab the PPSSPP Gold Emulator app right now. It is one of the most powerful PSP Emulators for Android available out there. Since it is a paid PPSSPP app, it has absolutely no advertisements.
Additionally, PPSSPP Gold offers many extended premium features with faster emulation speed. Moreover, this PSP Emulator for Android also features improved graphics settings, developer support, and a turbo button for timely RPGs. Furthermore, it features a realistic visual resolution that is satisfying to watch. PPSSPP Gold gives a smooth gaming experience without any hindrance or lagging problems.
3

.

Rapid PSP Emulator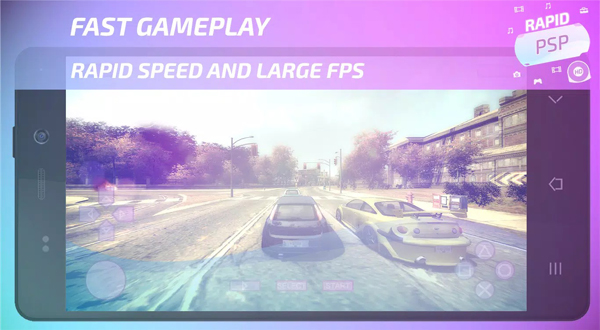 Price: Free
Requires Android: 2.3 and up
App Size: 26 MB
Download Rapid PSP Emulator
Similar to PPSSPP, the Rapid PSP Emulator has an extensive fan base. Every Android gamer first installs the PPSSPP emulator. And if they face any FPS drop problem, they immediately turn towards the Rapid PSP Emulator. Rapid PSP Emulator can smoothly run high-definition games on low-end devices.
Yes, you heard it right! If your Android mobile phone can't hold the PPSSPP heavy resource, it is time to try out the Rapid PSP Emulator. Moreover, this PSP Emulator supports external PSP controllers to save game stats. Besides, this Android app also features PSS, PSV, PPS, and POP settings for better gaming performance.
Rapid PSP Emulator is free to download and supports ISO, CSO, and ROM game files. Additionally, this app offers a lighter interface that gives a top-notch frames-per-second performance. Due to all these features, this PSP Emulator for Android delivers a perfect gaming experience with flawless graphic rendering. If you want to emulate any high-graphics PSP game on your low-end specs phone, then definitely try this app once.
4

.

RetroArch
Price: Free
Requires Android: 5.0 and up
App Size: 560 MB
Download RetroArch PSP Emulator
RetroArch is an all-in-one PSP Emulator for Android that features different gaming consoles in a single app. This app is a reskin texture mod of the PPSSPP emulator. Besides, RetroArch is an open-source app that acts as an emulator but looks like a plugin. This Android app uses the Libretro system and can play SNES and PSP games with ease.
Furthermore, RetroArch offers netplay, high fps shaders, rewinding, next-frame response time, location support, auto-configuration, OpenGL, and cross-platform camera support. Unfortunately, the only disadvantage of the PSP Emulator app is that it can sometimes show compatibility issues. Besides that, RetroArch has great potential to run any PSP games on Android.
5

.

Rocket PSP Emulator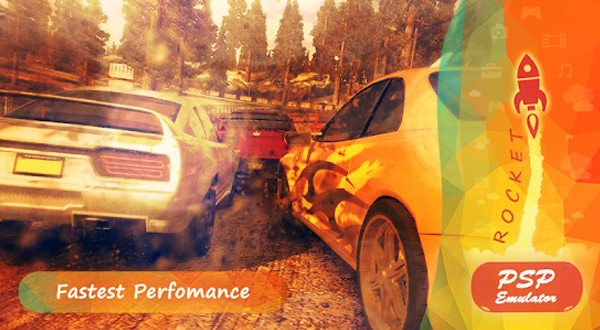 Price: Free
Requires Android: 5.0 and up
App Size: 45 MB
Download RetroArch PSP Emulator
Rocket PSP Emulator is a newcomer in the emulator gaming market. Since this Android app uses the PPSSPP open-source project, it offers pretty similar features as PPSSPP. You can save in-between game stats, connect a PlayStation controller, and run 3D PSP games on your mobile handset. However, this app does come with a few bugs and FPS drop problems.
Rocket PSP Emulator is a lightweight app and doesn't consume much Android storage space. Besides, this PSP Emulator is free to download on Google Play Store with few advertisements. You can add CSO, ISO, and PSP ROMs and enjoy the game. Overall, this app gives a decent and average gaming performance on low-end and high-end flagship smartphones.
Best PSP Emulators for Android: Final Verdict
Every PSP Emulator app mentioned above offers excellent features. These apps can provide the best mobile gaming experience with high-end graphics. But if you want more premium services, we recommend you buy a paid version of these emulators. Moreover, if you find the game controls quite confusing, you can always connect a PlayStation controller to your mobile. Use these PSP Emulator apps and relive your nostalgic childhood days!     
If we missed any other PSP emulators for Android, let us know in the comments!