There was a time when you couldn't visit a website without a Flash player. Every game, application, advertisement, animation, and website was built using Adobe Flash. Sadly, the Flash support ended in December 2020. Since then, users are looking for the best Adobe Flash Player alternatives on the web.
Back in 2017, Adobe announced to discontinue its support for its longest-running application: the Adobe Flash Player. According to the company, the users will not receive the Flash update and older download versions anymore. Flash versions that are older than KB4561600 will no longer function on their own.
Besides, Google Chrome, Firefox, and Microsoft Edge also agreed to disable the Flash plugin on their respective web browsers. This was a mutual decision along with the technology partners. Since the complete Flash distribution stopped on the web, Adobe encouraged content creators to migrate to new open formats.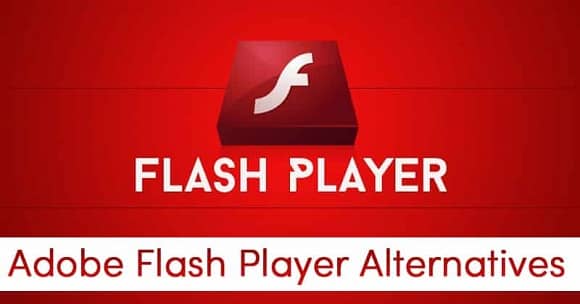 What is Adobe Flash Player?
Released in 1996, Adobe Flash was a multimedia software platform that was used to create desktop apps, animations, mobile apps, ads, computer games, and stream videos online, etc. Additionally, it was used to create Graphical User Interface (GUI) elements, animations, and online games, etc.
Besides, it supported data formats such as AMF (Action Message Format), JSON (JavaScript Object Notation), XML (Extensible Markup Language), and SWF (Shockwave Format). On the other hand, it also supported graphics such as JPEG, PNG, GIF, MP3, FLV and was mainly used as a multimedia platform.
Furthermore, Adobe Flash Player also supports Android, Apple iOS, Blackberry, Windows mobile support usage, Playstation PS3, and Pocket PCs, etc. Additionally, it uses HTTP Dynamic Streaming for better privacy controls. Other features include video decoding, graphics rendering, and webcam support.
Why was Adobe Flash Player discontinued?
Adobe Flash was plagued with security problems and failed to transition to the smartphone era. Adobe will no longer offer security updates for Flash and has urged people to uninstall it. It will also stop videos and animations running in its Flash Player from 12 January.
Best Adobe Flash Player Alternatives
Here is the list of the top best Adobe Flash Player alternatives. Let's have a look at them.
1. Lightspark
Lightspark is a free alternative to Adobe Flash Player for Chrome, Firefox, and other major web browsers. Along with being free, it is an open-source Flash file player. Hence it is feasible for customizations. It got released under LGPLv3. The browser plugin of Lightspark has got written in C++/C. It is compatible with Windows & Linux OS. The player renders complete support to all the file formats of Adobe Flash content. However, it still has to implement several Flash APIs. So, some of its users may have a buggy experience while using it.
2. BlueMaxima's Flashpoint
BlueMaxima's Flashpoint is a non-profit software with roots in the desire of Flash lovers to preserve existing Flash videos and animations after Adobe started the deprecation process in 2017. The project has garnered considerable international fame for the superiority of its products. As a result, BlueMaxima's Flashpoint is our best pick for Adobe Flash Player alternatives in 2021. They offer users two versions a web-hosted one and a locally installed version in place of Adobe Flash Player.
3. Ruffle
We agree that Ruffle is not an exact Flash Player. But it is a robust Flash Player emulator and has the capabilities to serve as the replacement for Adobe Flash Player. Written in Rust, Ruffle is compatible with all the major operating systems available in 2021. It is a free and open-source alternative to Adobe Flash Player for Windows, Mac, & Linux. The Flash Player emulator also works great with browsers such as Google Chrome & Firefox. Ruffle also has the goodwill of eliminating the security issue of Flash Players. However, it does not support SWF files containing ActionScript.
4. SuperNova Player
SuperNova Player is an ideal Flash Player Chrome alternative. Along with Chrome, it can replace Adobe Flash Player on almost all the common web browsers on Windows PC. It helps to play the SMF files available on the web. SuperNova Player plays the Flash files using a standalone player launched by the browser. You can even access SuperNova Player on any of your preferred destinations on the internet. Hence, no doubt why it is the best replacement for Adobe Flash Player in 2021.
5. Gnash
Here is another reliable Adobe Flash Player substitute. Gnash focuses on being a robust media player for Flash multimedia files. It functions smoothly on PCs. One can also add its plugins to some browsers like Firefox. It supports the SWF v7 files quite efficiently as it is a GameSWF based Adobe Flash alternative. However, the Flash Player substitute for Windows doesn't get regular updates. Its last update got released in 2012. Hence, it does not support SWF v10.
Finally, do you know any other Flash Player Alternatives? If yes, then do let us know in the comment section below. Thank you!