At the I/O event last year, Google launched Android 12 as an upgrade to Android 11. The company confirmed that this update focuses more on privacy, customization, and interactivity. Besides, developers immediately built Android 12 GApps for custom ROM lovers due to the easy availability of source code.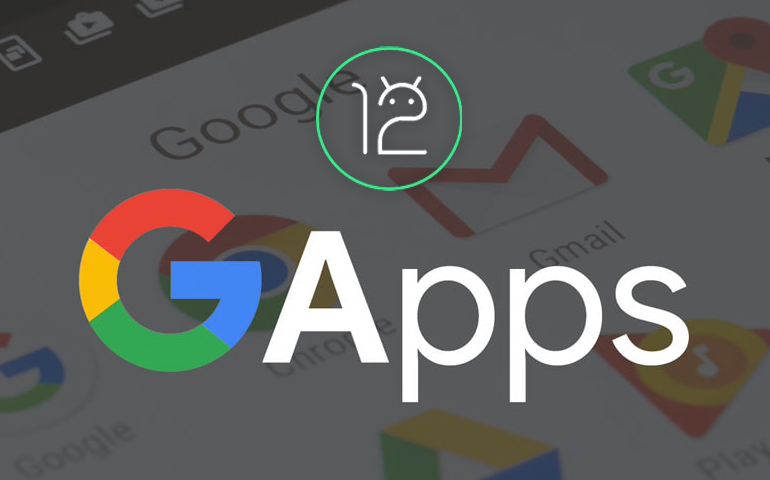 In June 2021, the tech giant announced Android 12 features and its revamped look. But now, after the update's official release, we can confirm that Android 12 has the most significant design change ever in Android's history. This is undoubtedly great news for Android users.
Since Android is the world's most used operating system, even a small change can potentially affect the users. Therefore, the new Android 12 design, aka Material You (M3), can change users' phone perspectives. Moreover, this design was initially introduced in 2014 alongside Android 5 Lollipop.
With the latest iteration, you can experience a fresh look, expressive apps, and additional options for personalization. However, to enjoy Material You, you must have a flagship phone or custom firmware with the latest Android version. Furthermore, you can install Google apps like GCam and Android 12 GApps to glimpse Google services on the custom ROMs.
Android 12 GApps
Very few people use Huawei phones running the Harmony OS. The main reason behind this is the lack of Google apps and services. Additionally, many countries banned Huawei for security concerns as the company shares user data with the Chinese government. Anyways, Android phones without access to Google are simply useless.
That is why most devices come with pre-installed Google apps. On the other hand, developers do not include GApps in custom ROMs due to proprietary issues. Therefore, every developer mentions separately downloading and installing community-based Google Apps, commonly referred to as the GApps package.
Some of the community-made Google Apps include OpenGApps, NikGApps, BitGApps, and FlameGApps. A custom ROM without Google apps is pointless, as you cannot use the Play Store, Chrome, Gmail, YouTube, Maps, Google Camera, etc. Hence, to use these applications, the only way is to flash the Android 12 Google Apps package.
Check out the list of apps included in the Android 12 GApps package file:
Google App
Google Play Store
YouTube
Google Play Music
Google Messages
Pixel Launcher
Google Photos
Google Framework
Hangouts
Google Sync
Google Maps
Calculator
Google Drive
Google Contacts
Gmail
Google Calendar
Google Play Services
GBoard
Google Voice
Google Duo
Google Play Games
Goggles
Disclaimer
Before you flash these Android 12 GApps, ensure to install the Google Apps version that matches your Android ROM. If you use the wrong version, you might get a "com.google.process.gapps has stopped working" error. Besides, do NOT install these Android 12 GApps using stock recovery, or else you'll get the "signature verification" error.
We at Droid Thunder will not be responsible for any damage caused to your device by following this guide. Implement the below steps at our own risk.
Downloads
Steps to install Android 12 GApps
Now that you've downloaded the latest Android 12 Google Apps package file, it is time to flash it on your custom ROM. Follow the guide given ahead to flash the GApps file.
You can use these Android Google Apps on any phone with the ARM, ARM64, and x86 architecture. However, before that, you must ensure to download the correct GApps package according to your Android phone processor. In case if are unaware of which processor your Android phone has, refer to our detailed tutorial given below.
Wrapping Up
Finally! This is how you can successfully install the latest official Android 12 Google Apps on your custom ROM. If you encounter any issues during the flashing process, kindly contact us using the comments box below.