Recently, Google sent out a legal notice to the developers of the popular third-party app YouTube Vanced. As a result, Vanced had to take down all the download links available for the app from their official website. Also, The vanced team from their Twitter account has confirmed that there won't be any further development to the Vanced app. Though the app might work for users who have already installed the Vanced manager and MicroG app for a year or two, it's better to check out the Vanced alternatives well in time.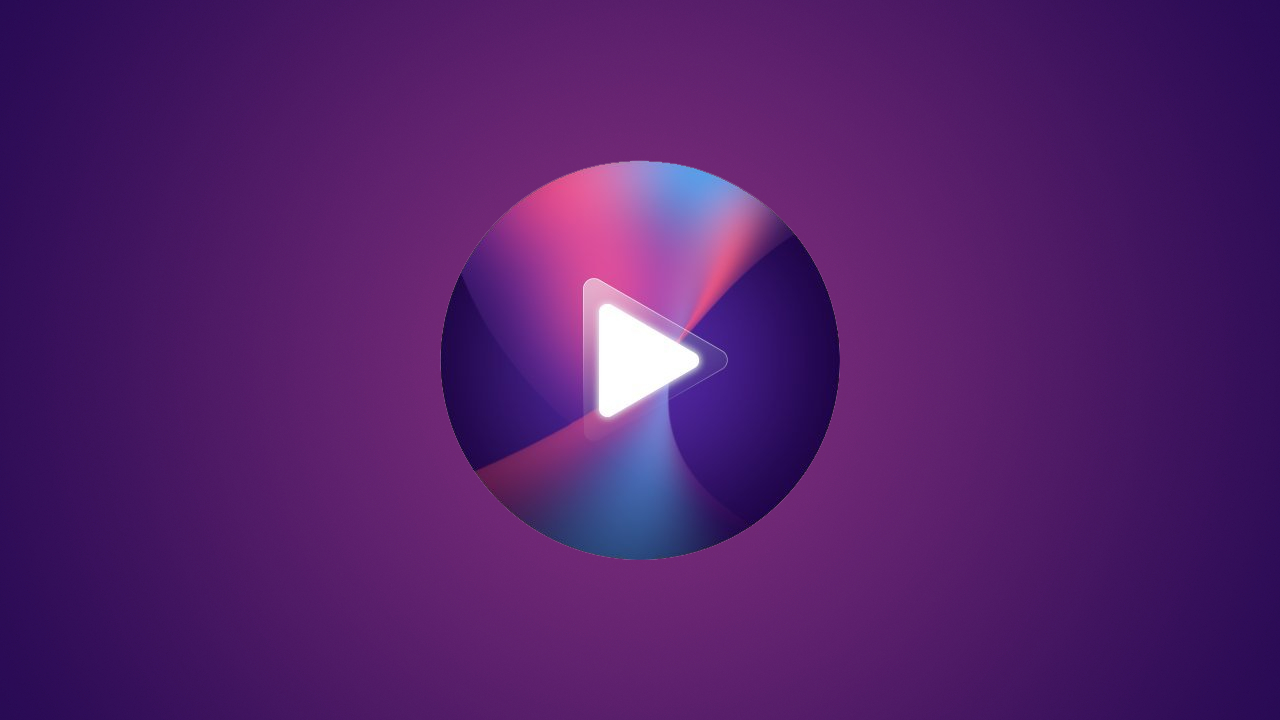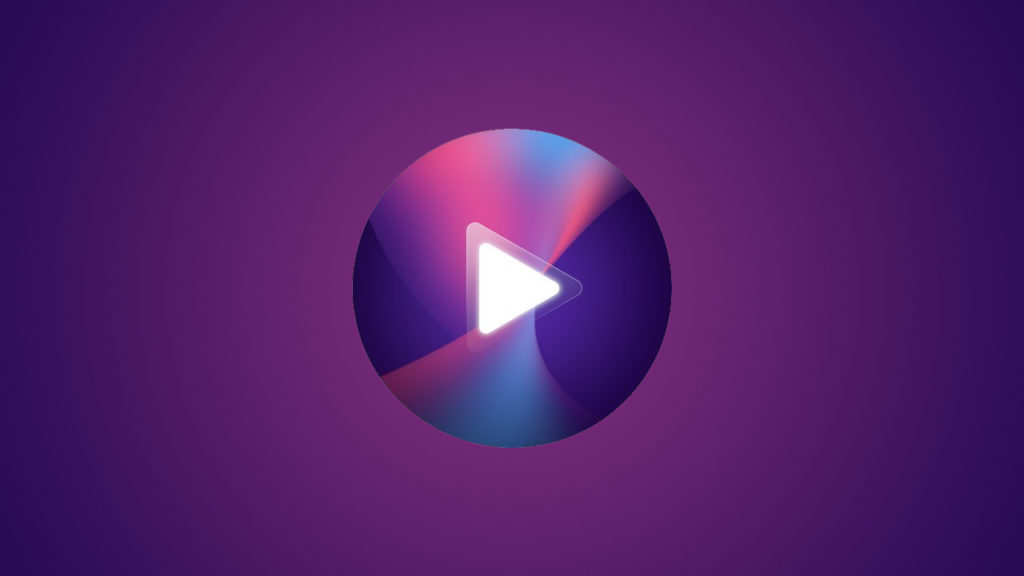 Top Alternatives to YouTube Vanced
YouTube Premium
With Vanced shutting down, the only valid option now left on the table is buying a YouTube Premium subscription. Since Google sent legal notices to the Vanced team, sooner or later, it will take out all of the YouTube Vanced alternatives off the game. And when that happens, users will be left with no choice but to buy a YouTube Premium subscription.
Vanced was way ahead of YouTube Premium in terms of features. We will surely miss Vanced exclusive features like extra dark mode, dislike button, better video resolution settings, swipe controls for volume and brightness, etc. Nevertheless, with YouTube premium, you'll get to support your favorite content creator. If you would watch videos using Vanced, the video creators couldn't earn anything from your views. So, to support the hard work of your favorite YouTubers, it's fair to buy a YouTube premium subscription.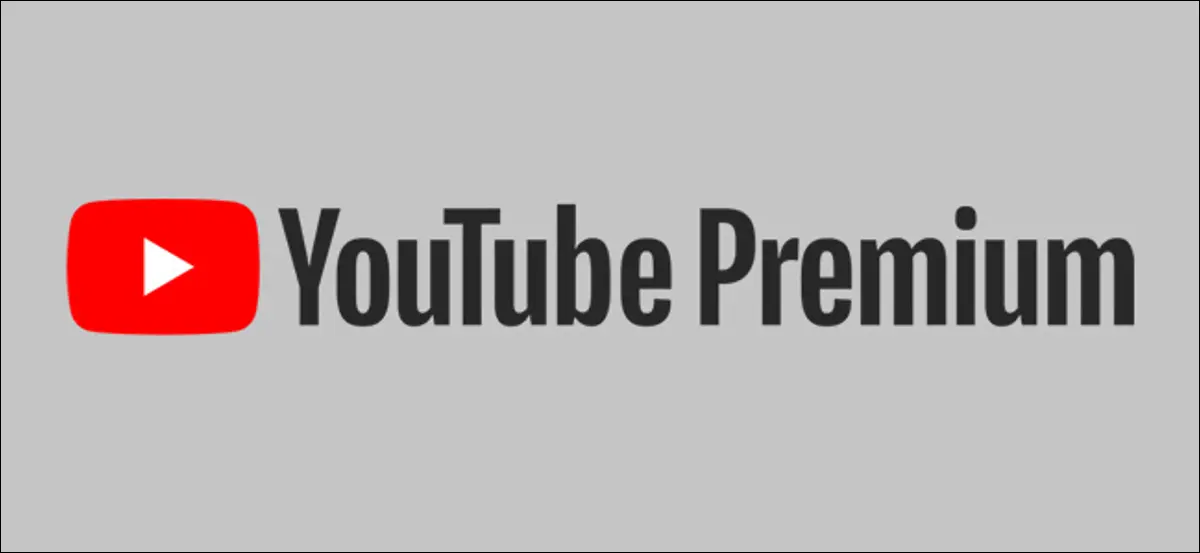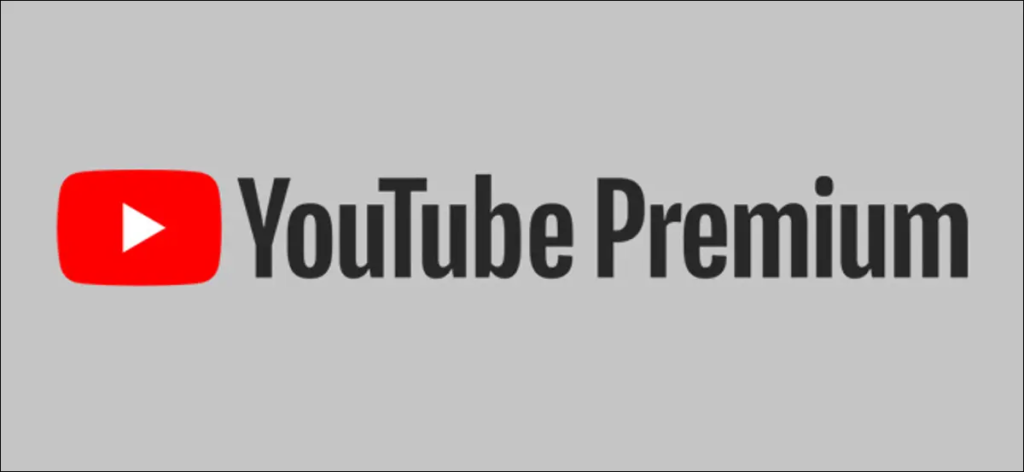 Price
– $11.99 per month (Standard Plan)
Pros
– No Ads.
– Includes YouTube Music Premium.
– Supports content creators.
Cons
– It's a paid service.
– Features from Vanced like extra dark mode, SponsorBlock, swipe control for brightness and volume are missing.
NewPipe
When YouTube Vanced was around, NewPipe was the second most preferred YouTube client. Now with the closure of Vanced, NewPipe has automatically become the best YouTube client and a qualified vanced alternate. Unlike YouTube premium, NewPipe is an entirely free and open-source app. It doesn't rely on Google's framework libraries or the YouTube API. Thus, you can also install NewPipe on devices like Huawei that don't have Google apps by default.
NewPipe is loaded with features like background playback (play videos while the app is minimized), picture-in-picture mode, video download (no need for TubeMate anymore), etc. The only major download side of using NewPipe is that you can't log in to your Google account to watch personalized videos. This is where Vanced had a significant advantage by offering MicroG like functionality to sign in to the Google account. While that could be a turndown for some users, NewPipe does provide an option of sharing videos from native YouTube app to NewPipe app for playback. But it is still not comparable to what Vanced used to offer.
Another thing to note about NewPipe is that it doesn't remove sponsored advertisements by default as the developers see sponsorship as an ethical form of advertising. However, if you still want to use SponsorBlock, you can download and use the NewPipe fork from the GitHub repository.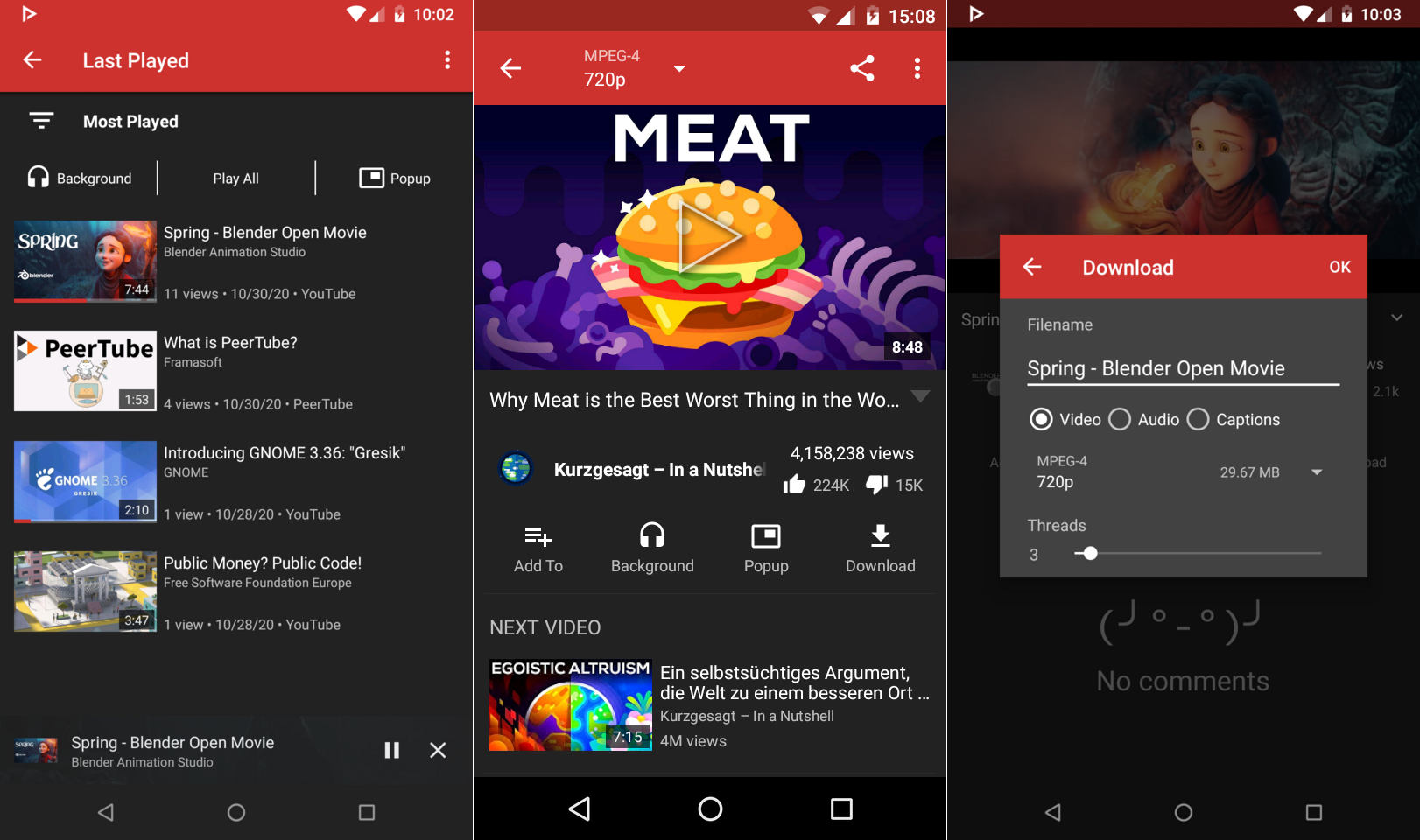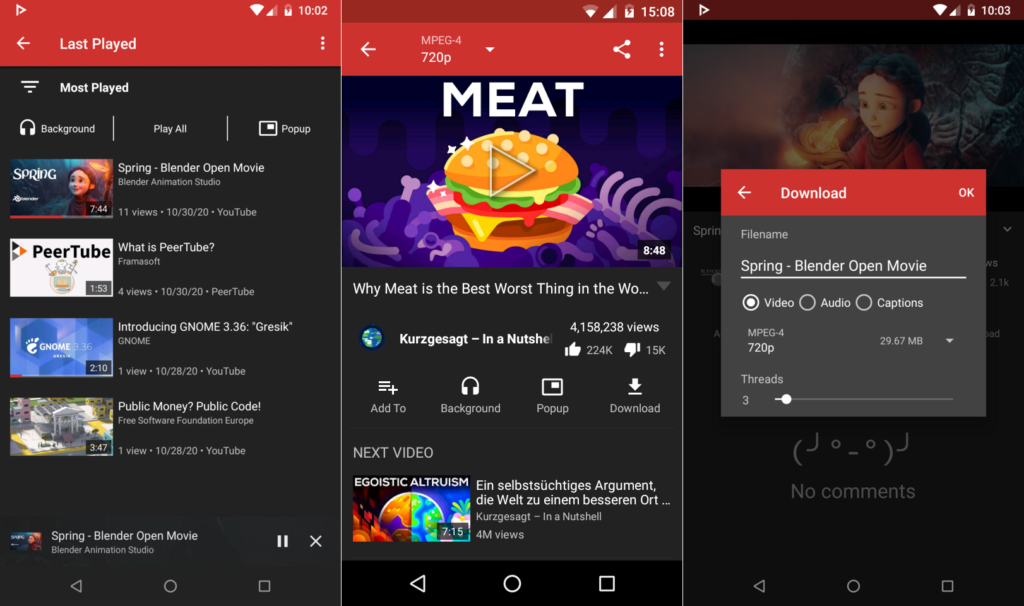 Price
– Free (Download NewPipe APK from F-Droid | Download NewPipe APK from Official website)
Pros
– Open source YouTube client.
– Works on devices that don't have Google apps.
– Elegant interface.
– No ads (SponsorBlock isn't included in the default version)
– In-built video downloader with which you can save files to the local storage.
Cons
– Google account sign-in is not supported. The app needs to be browsed like a guest user.
SkyTube
Yet another YouTube Vanced alternative that offers a plethora of features is SkyTube. Similar to NewPipe, SkyTube is an entirely free YouTube client. It comes in two variants. One is an open-source application, available for download on F-Droid. Another is 'SkyTube Extra,' which packs closed libraries and supports playing videos through the official YouTube player & provides casting features. SkyTube, much like NewPipe, doesn't support Google account sign-in, so you can't watch personalized videos and access your watch history. However, SkyTube provides you an option to import your subscriptions, so you don't need to spend time searching for each channel individually.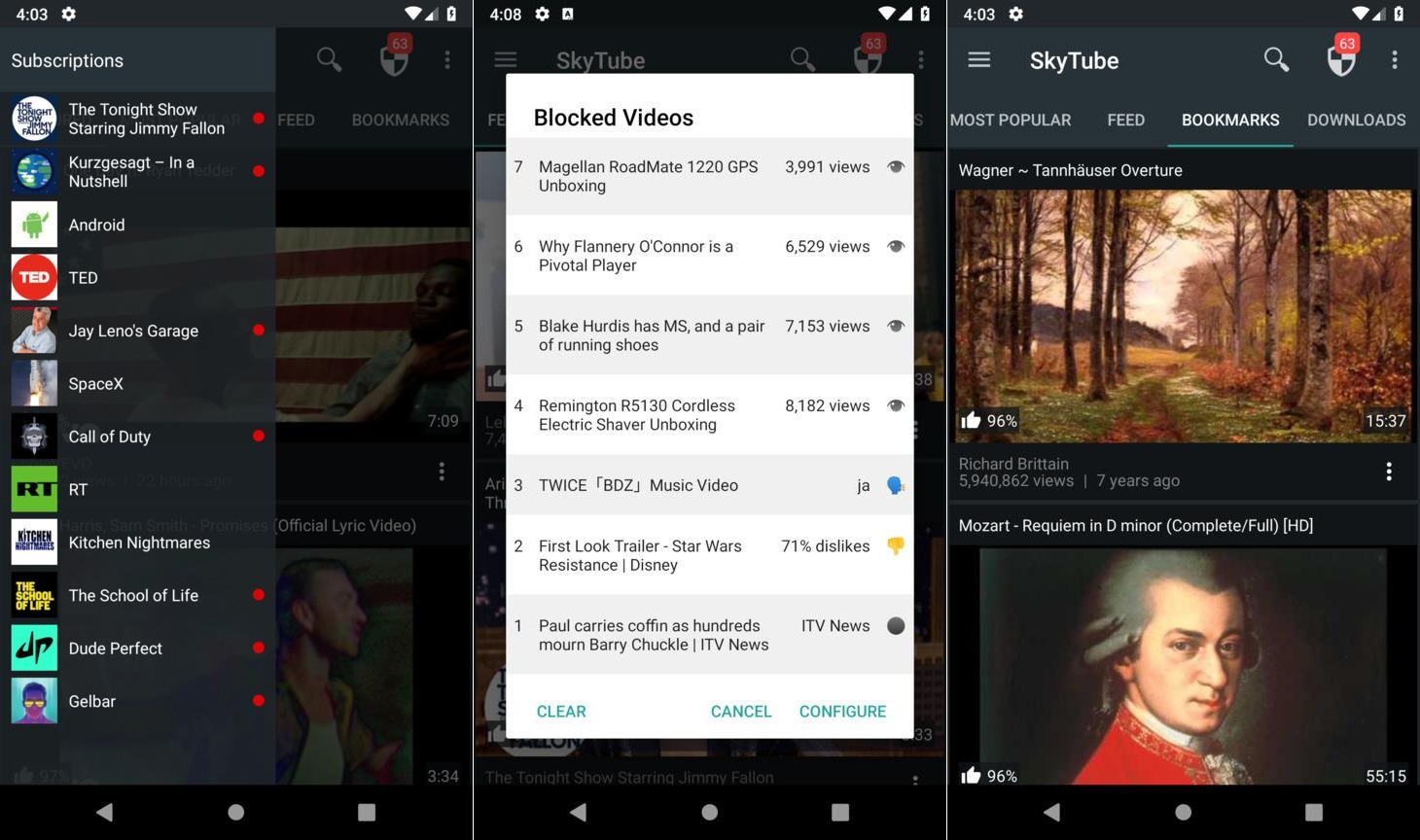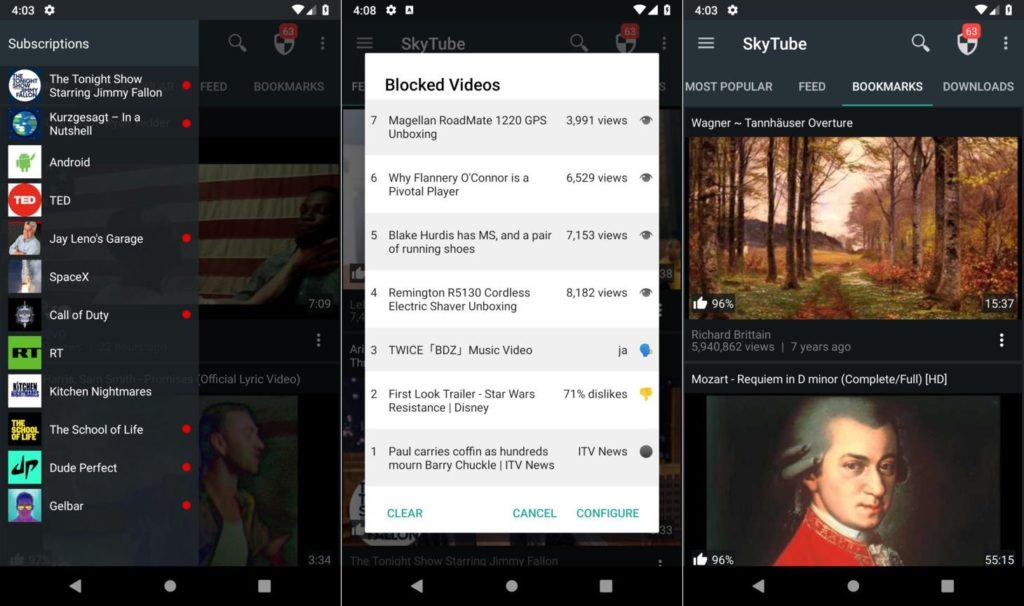 LibreTube
LibreTube can be your next alternative to YouTube Vanced. Currently, it's under development and offers a beta version for downloading. LibreTube has some crucial features that may entice you to try it out. One of the most exciting features of LibreTube is that it uses 'Piped,' an open-source frontend alternative for YouTube. Another thing to note about LibreTube is that whenever you browse YouTube using LibreTube, you don't ever connect to Google's server directly. A server sits between you and Google through which your connection is routed. You can also choose the server of your liking. You can register an account on their server, and in return, it lets you subscribe to YouTube channels.
With that said, it is to be noted that LibreTube doesn't support signing in to the google account. Also, there is no connection between accounts you create on LibreTube's server and your Google account.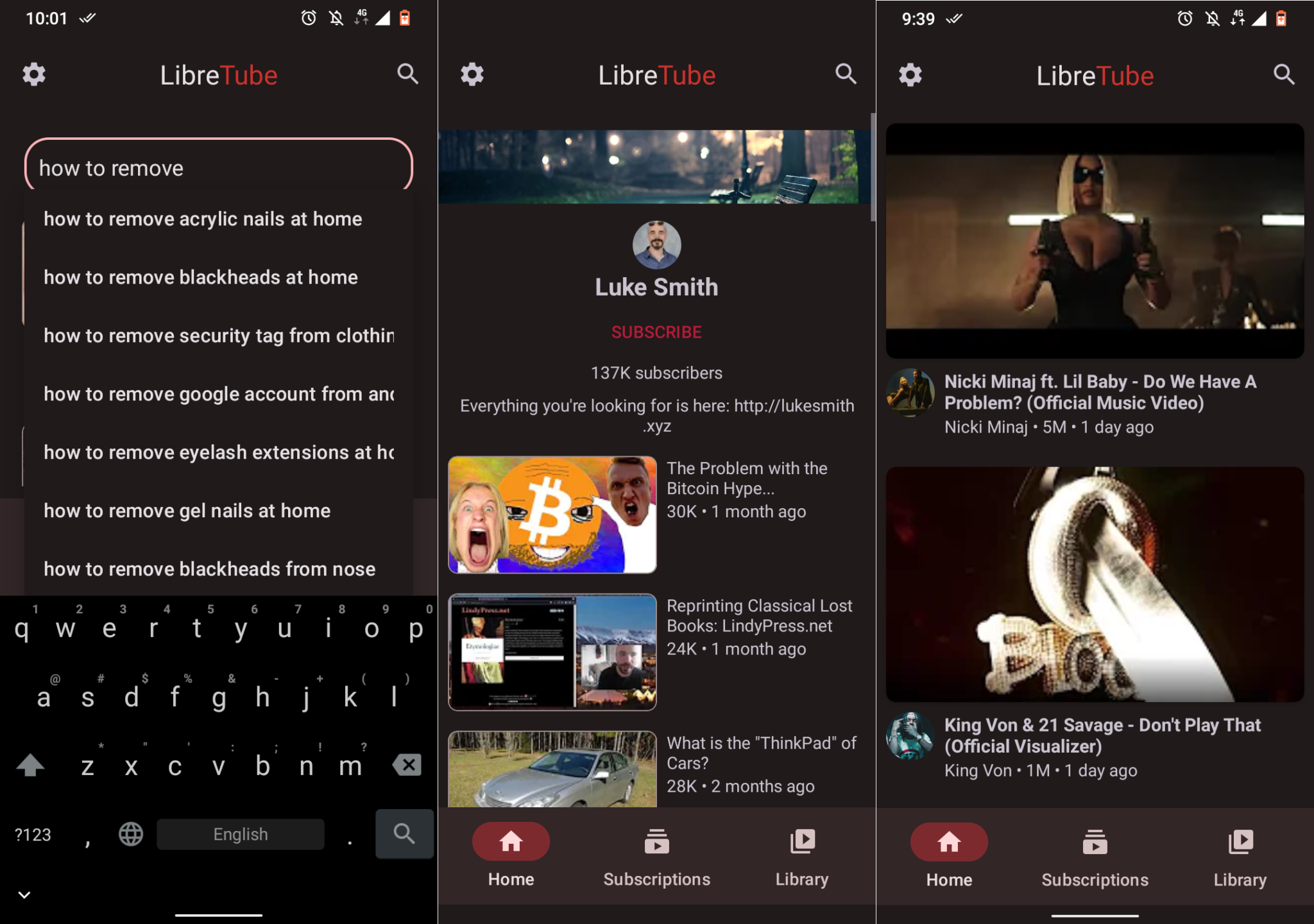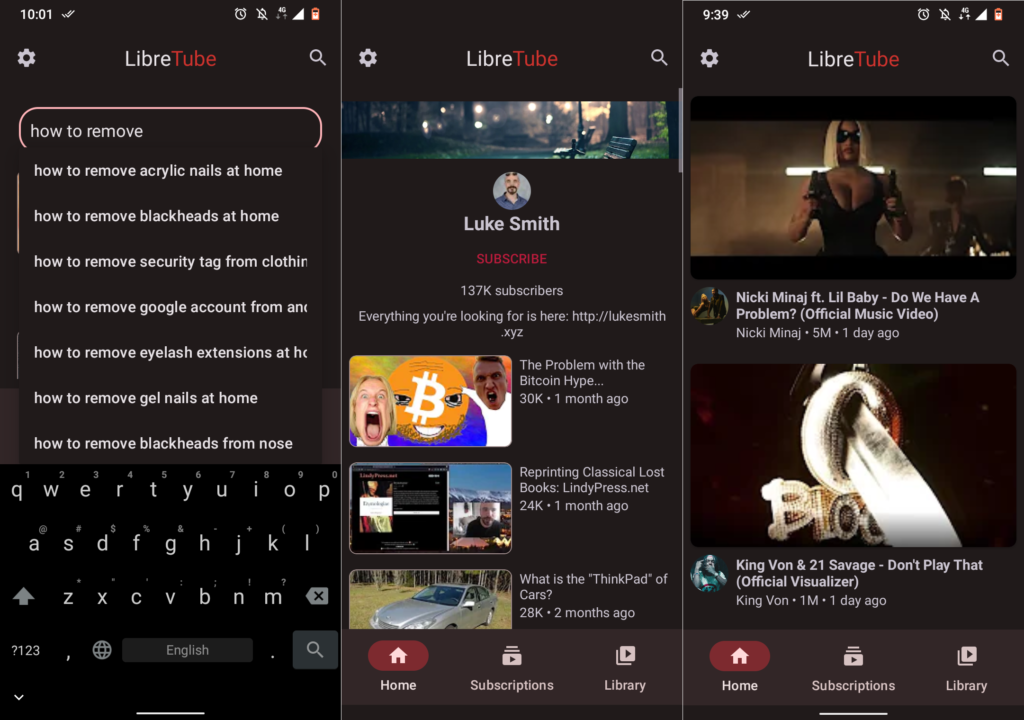 Price
– Free (Download LibreTube APK)
Pros
– Open-source YouTube client.
– No Ads.
– Uses 'Piped' on the frontend interface.
– Regularly updated.
Cons
– Can't use a Google account for sign-in.
– Under development.
uYouPlus (iOS Exclusive)
If you are looking for a Vanced alternative for iOS, then uYouPlus might be the best bet. It includes features like YouTube video downloading, picture-in-picture (PiP), background audio playback, no ads, SponsorBlock integration, etc. More interesting is that you can install uYouPlus IPA without jailbreaking your iOS device. You can sideload uYouPlus IPA using the download link given below.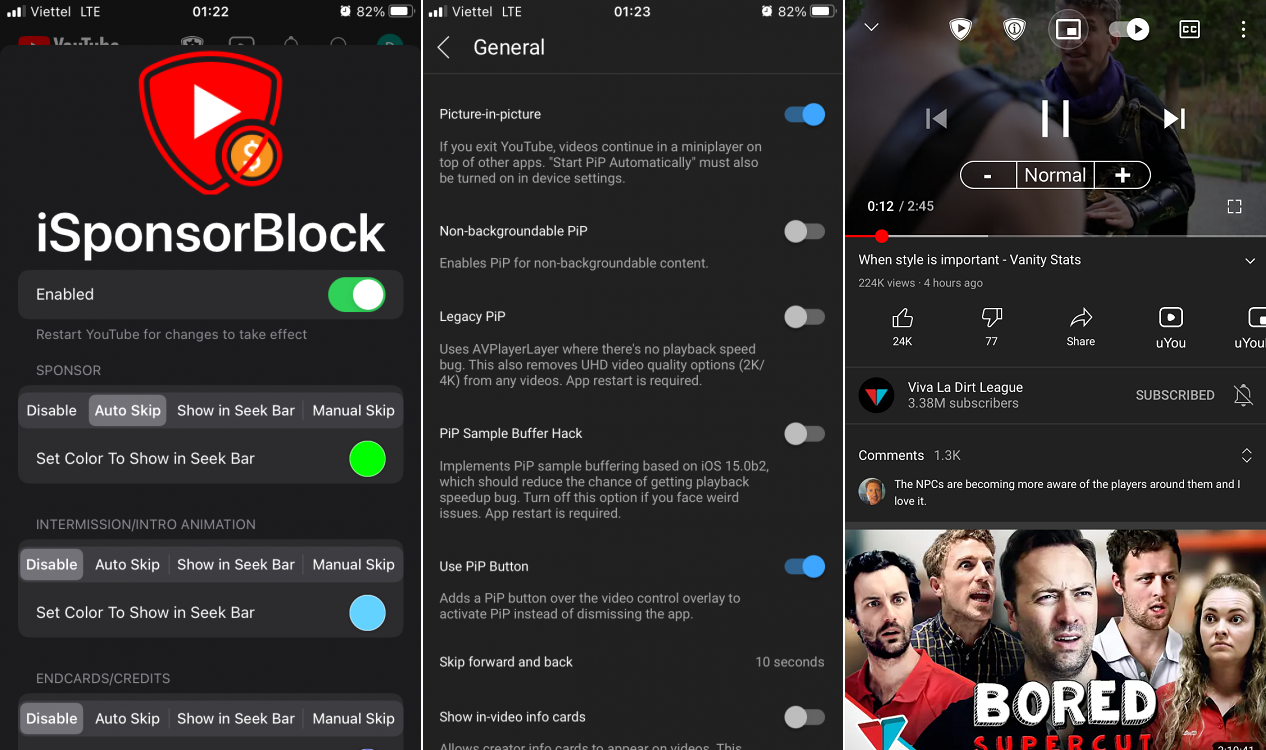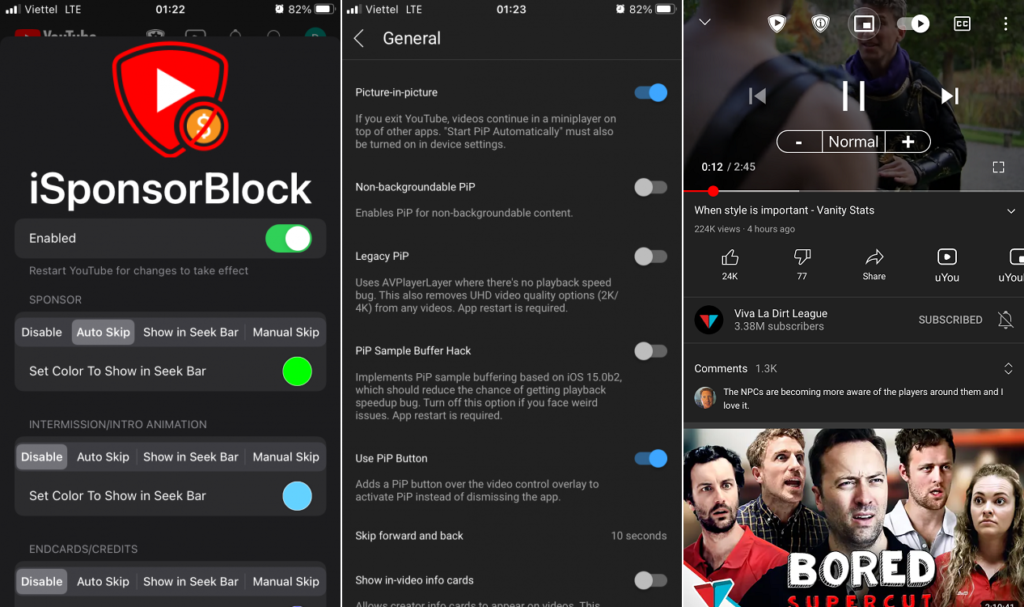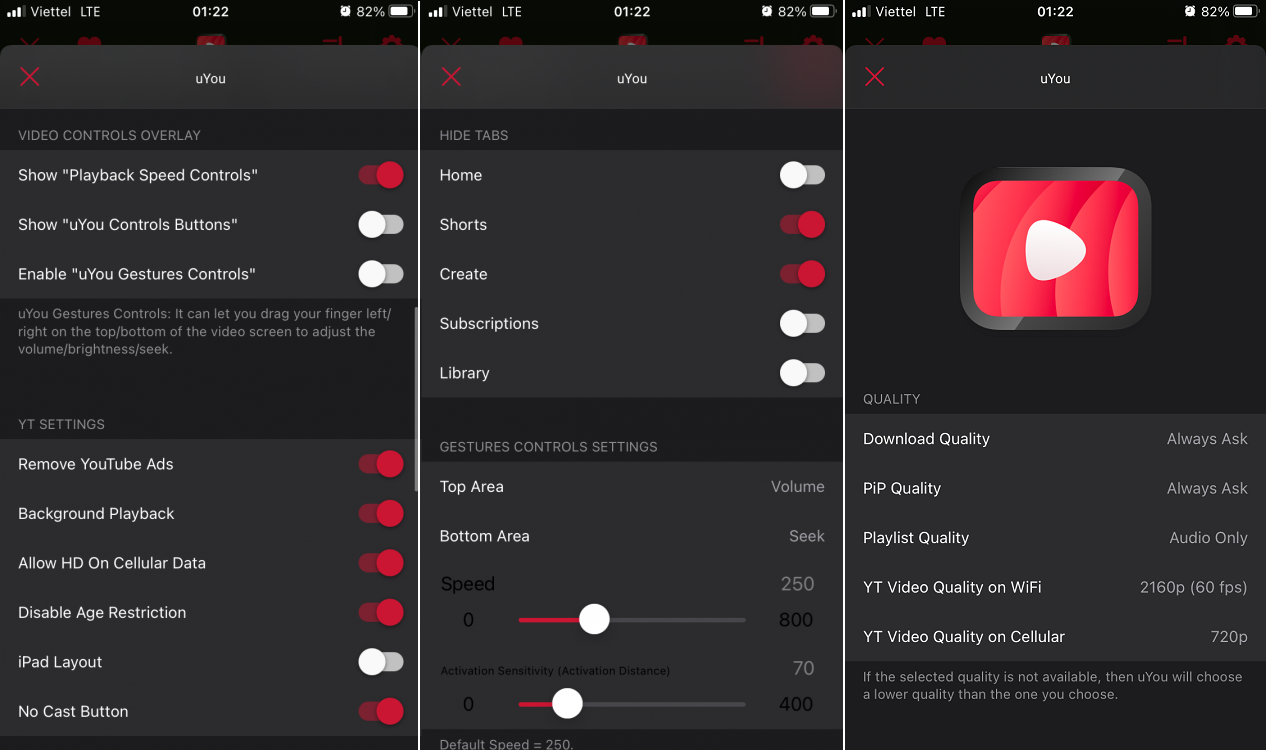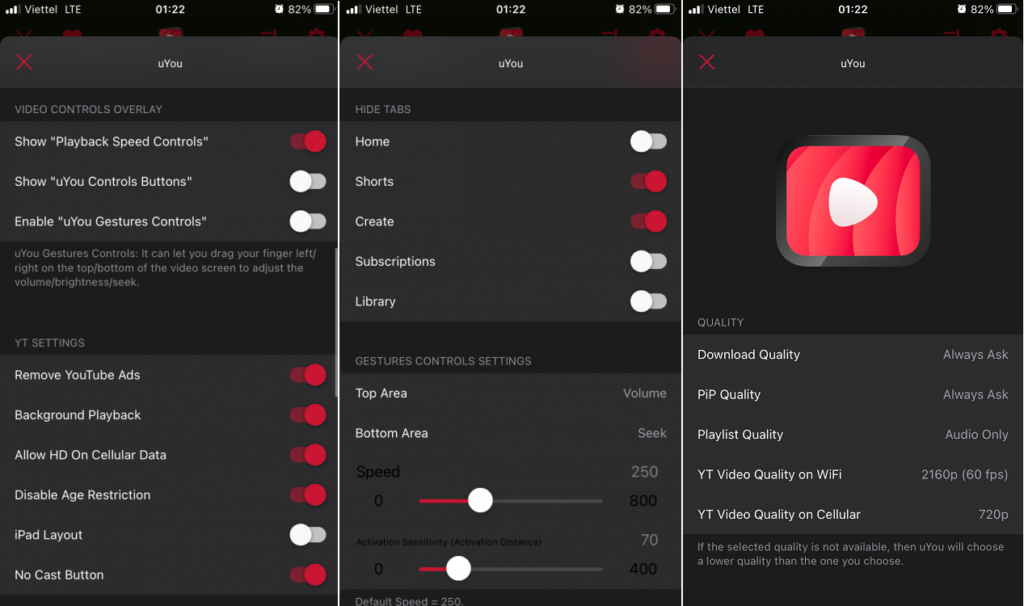 Though Vanced was never available for iPhone ever, the developers did recommend an alternate called 'YouTube++.' Head over to the Vanced site to check it out.
Mozilla Firefox and Kiwi Browsers with Extensions
If you are looking for an option that lets you sign in to your Google account and watch YouTube videos from your subscribed channels without sideloading an app, then Mozilla firefox and Kiwi browsers are here to your rescue. Mozilla is based on a quantum browser engine, while Kiwi is a Chromium-based browser. Unlike Google Chrome, both browsers let you install extensions from the firefox and chrome web store.
You can enjoy features like YouTube AdBlock, Dislike button, Default HD videos using the supported extensions. Below we have provided extension links that you can use with Mozilla Firefox and Kiwi browsers.
1. Mozilla Firefox Extensions to Enhance YouTube Experience
2. Kiwi Browser Extensions from Chrome Web Store
Kiwi has a great advantage over any other mobile browser out there. Since it is a chromium-based web browser, it lets you install any extension from the Chrome Web Store that the mobile Chrome browser lacks in itself. So, go ahead and check out the below extensions that you can install in Kiwi Browser to get the most out of YouTube.
Though no method here can match the exact essence of what YouTube vanced offered, using these two browsers, this is the closest you can get of the Vanced app.
Price
– Free (Download Mozilla Firefox | Download Kiwi Browser)
Pros
– The best and closest alternate to YouTube vanced
– Use Extensions of your choice
Cons
– It's not a dedicated YouTube app.
– Uses YouTube website as a frontend interface.
AdBlock DNS
Adding a private DNS is probably the easiest method to block ads on YouTube. Well, not just on YouTube but on any other website you visit. There is an in-built functionality of private DNS available in Android, wherein you can use a DNS server like dns.adguard.com to block ads system-wide. You can check out our guide to know the steps for blocking ads on Android using a DNS.
Apart from blocking Ads, changing DNS doesn't offer any extra feature that you would find in Vanced. But hey! You are getting at least one feature without much hassle, right?
Price
– Free (For implementation, refer to the link provided above)
Pros
– Blocks ads system-wide.
– Sign in to your Google account.
Cons
– Doesn't offer any other feature apart from blocking ads.
YMusic (YouTube Playback)
If you are a music lover and would use Vanced for streaming music, YMusic is for you. YMusic lets you play YouTube videos in the background with the screen turned off. Moreover, it also enables you to download your favorite video to the local storage in .mp3 format. Say bye-bye to TubeMate!
Another functionality of this app lets you share the link from the official YouTube app to YMusic, and you can start streaming the video in the background right away.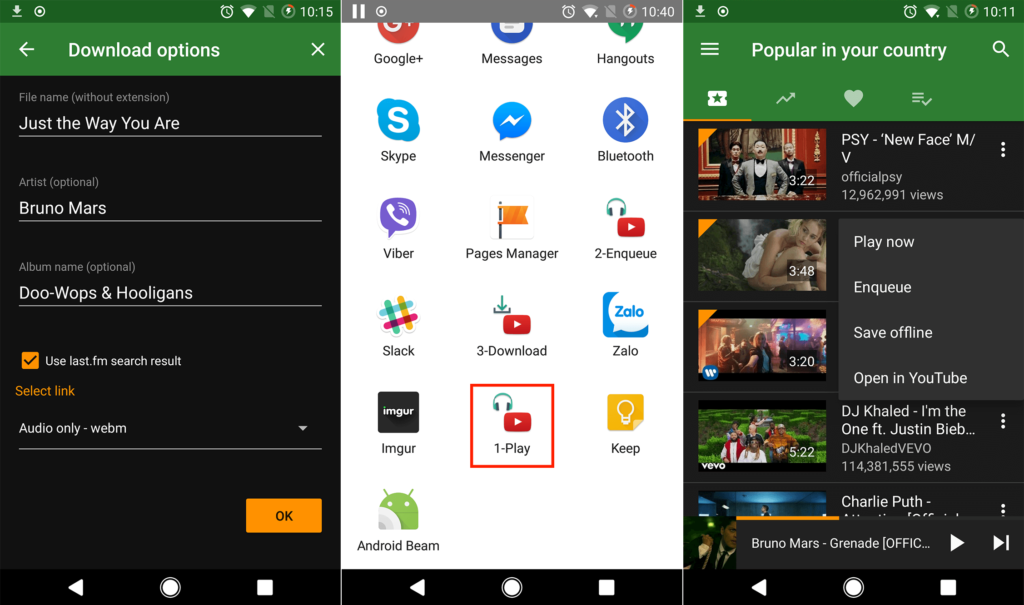 Price
– Free (Download YMusic)
Pros
– Plays only audio in the background (saving 90% of your data).
– Lets you share video links from the YouTube app.
– Download audio and save it to your local storage.
Cons
– Doesn't offer signing into your Google account.
---
While YouTube Vanced is still working, it's always better to have alternatives because once Google makes any server-side changes, the app might stop working. Nonetheless, it's a never-ending game. Being a tech giant, Google can take on any app in the future that it feels might impose a threat to YouTube or any of its apps. But as the Android community has grown bigger and stronger over these years, it's impossible to shutdown Vanced like apps. Because if Google shutdowns one app, ten others would pop out.
We hope our article helped you choose the best Vanced alternative to the YouTube Vanced app. Do let us know in the comments if you know any apps that we missed in the list. We will surely give them a try.