The other night I was playing Fortnite on PS5 with my little brother, of course with the split-screen mode. In the middle of collecting resources and building structures, I realized that today's games are so advanced and captivating as compared to the old retro games. There was something about those simple yet enjoyable PS1 games that made our childhood awesome. I still remember playing Tekken 3, Metal Gear Solid, Castlevania, and Final Fantasy 7 on my PlayStation 1. Just when I was feeling nostalgic, I thought, is there any way I can relive those moments and play PS1 games on my Android smartphone? After doing a little research, I came across the best PS1 emulators for Android that can let you experience the classic PlayStation games on your mobile device.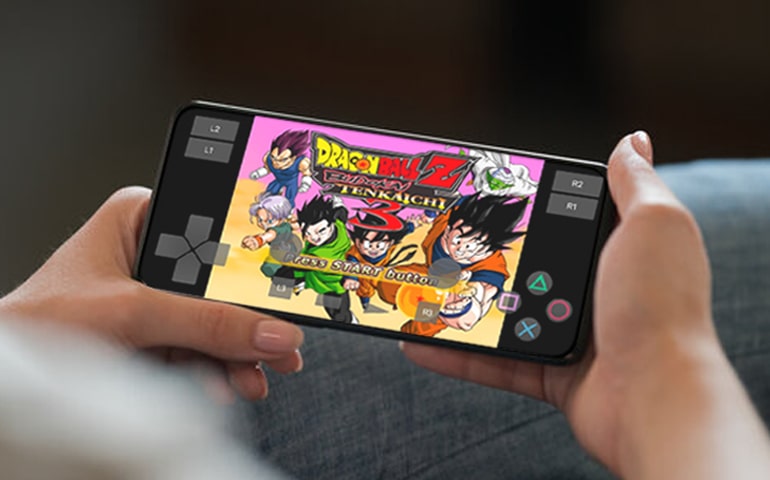 It was pretty surprising for me that now I can use these PS1 emulators and enjoy the classic games on my Android mobile. Everyone knows that the PlayStation 1 aka PS1 or PSX is one of the most iconic and popular gaming consoles of the 1990s. Since PS1 was my first ever console that my dad gifted me on my birthday, I've always been one of those PlayStation fanboys gang. So the idea to play these games in today's world was an unattainable dream. However, to my surprise, I discovered that if you have the best PS1 emulators for Android, it is possible to enjoy PlayStation games on the go. I was extremely happy to share this with my younger brother. Since he had no previous exposure to retro games, I was excited that with the help of the PS1 emulators, he could experience the joy that I had always talked about.
Related: How to Download PlayStation games for Android
When I first started searching for the best PS1 emulator Android, I was bombarded with countless apps. It was pretty confusing to choose any one of the PlayStation 1 emulator apps for Android. Since I wasn't sure, I decided to free download and install each and every PS1 emulator app that was available for Android. Most of these Android emulators weren't compatible with the games and other ones showed unnecessary popup ads which were very annoying. Therefore, my final decision was to try out every application on the internet. This is how I came to know that each emulator comes with its own set of features, user interface, compatibility levels, and performance capabilities. In this article, I've shared a list of the best PS1 emulators that will take you to the golden age of gaming anywhere, anytime.
Disclaimer: We strongly advise our users to research the legalities surrounding emulator usage. This includes using legitimate PlayStation game ROMs with official licensing. We at Droid Thunder do not promote piracy or any illegal distribution of copyrighted content.
What is a PS1 emulator?
A PS1 Emulator is an Android app that is designed to play PSX aka PlayStation One games on your smartphone. When you upload any game ROM file in a PS1 emulator, this application imitates the software, reads the game codes, and executes the rendering process.
Best PS1 emulators for Android
Are you a gaming lover who still adores the golden era of PlayStation 1 (PS1) games? Do you wish to relive the feelings to enter the world of Crash Bandicoot, Final Fantasy VII, or Metal Gear Solid? Thankfully, with the advancements in technology, you can now enjoy these iconic games on your Android smartphone or tablet using PS1 emulators.
In this guide, we will explore the top 11+ best PS1 emulators for Android that will allow you to experience all the classic games on your device. Without waiting anymore, let's embark on this gaming journey!
1. DuckStation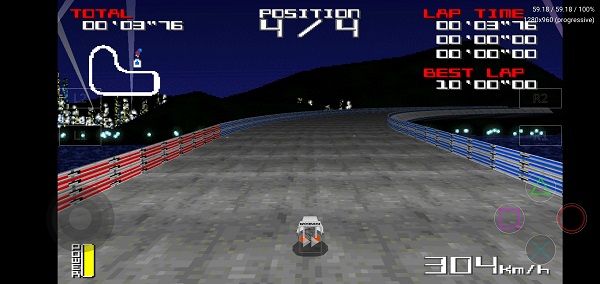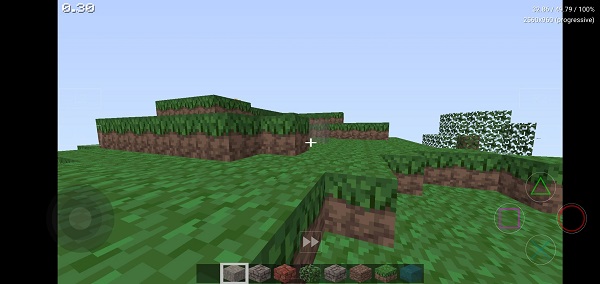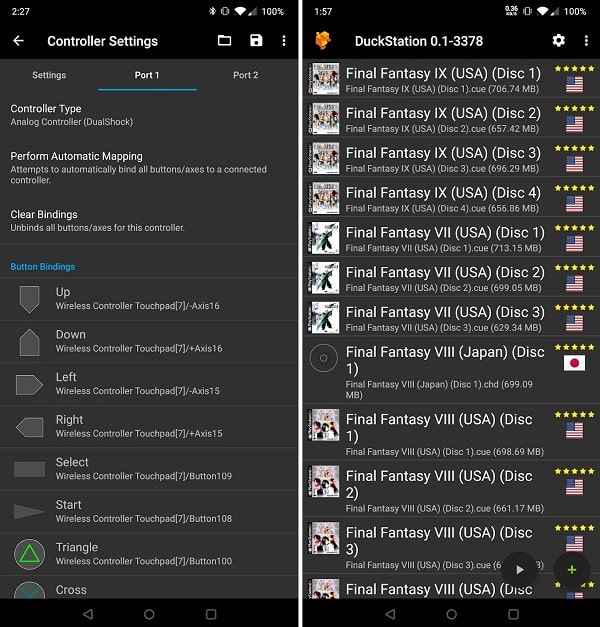 When it comes to choosing the best PS1 Emulator for Android, DuckStation is the one name that you'll find on every other website. And why not? DuckStation emulator is highly compatible with every PS1 game, has an easy-to-use interface, and gives the best performance while gaming. I came across this emulator while playing Tomb Raider on my Windows 10 PC. I was searching for a way to play this game on my Android phone, and all I can see is people praising DuckStation as the best PS1 emulator to play PSX games.
Initially, I installed DuckStation on my low-end Android phone, which was really a bad idea. As soon as I started playing the PlayStation game, I noticed frequent lags and performance issues. Moreover, I was also annoyed by the limited free features. I immediately uninstalled the Android emulator app. However, the urge to play Tomb Raider was continuously bugging me. Later, I tried the DuckStation emulator on my Samsung S22 Ultra, and I was mind-blown with the increased performance.
Also Checkout: Best PSP Emulators for Android
When you look at the compatibility features, the DuckStation emulator supports ISO, IMG, and BIN game format files. Besides, you can either run PS games from CDs or use digital images. Besides, DuckStation is highly optimized for Android devices and provides excellent performance even on older or less powerful devices. Moreover, the emulator also supports hardware-accelerated graphics rendering and provides a range of video settings that allow users to optimize the emulator's performance on their devices. The emulator also includes advanced features like dynamic recompilation and memory card emulation, which further improve its performance and compatibility with different games.
Pros
Free
Highly Compatible
Supports HD rendering
Easy to customize
Supports ISO, IMG, and BIN game files
Save and load States
Allows dynamic recompilation
Smooth gameplay
Supports external controllers
Supports game cheat codes
Weekly updates
Cons
Requires high-end Android device
Difficult setup for new users
Audio issues for certain games
Does not support all the PS1 games
Is Duckstation a good emulator for Android?
Yes, due to its spectacular features and advanced graphics, Duckstation stands out as one of the best PS1 emulators available for Android.
---
2. RetroArch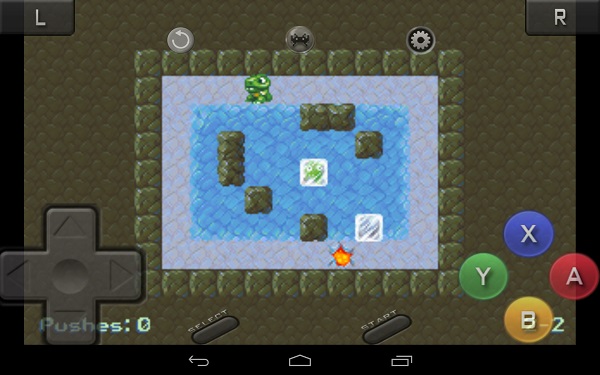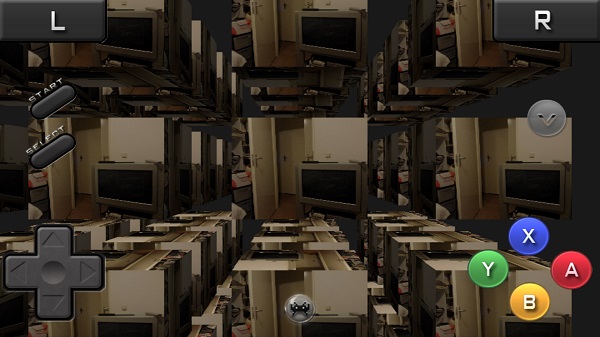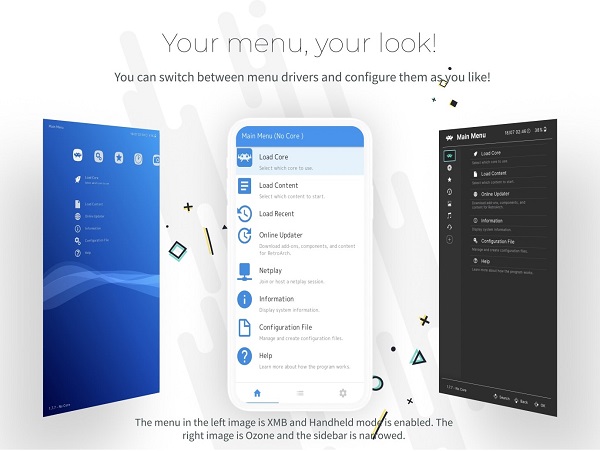 Now you would have noticed that I'm a die-hard fan of PlayStation games. But, you would be surprised to know that I also like to play games from NES, Game Boy Advance, Sega Genesis, Atari, and Nintendo 64. So, when I was looking to play these games on my Samsung phone, I had to install different emulator apps for every other game. However, it was pretty confusing as to which emulator supports which game. Finally, I came across RetroArch, which is an all-in-one Android emulator similar to Lemuroid.
Besides, RetroArch is an open-source PS1 emulator that supports multiple gaming platforms. That means you can use the RetroArch emulator to play Nintendo, Game Boy, Wonderswan, and PSP games, etc. Let me tell you that to play any game from these platforms, you need to have an emulation Mednafen core module in your Android emulator. In the case of RetroArch, the developers regularly update the modules to further improve the emulator accuracy and also extend the device compatibility.
Pros
Free and open-source
Supports several gaming platforms
Multiple customizations
Uses high-accuracy cores
Supports multiplayer
Cons
Difficult to tweak the settings for beginners
Not user friendly
Requires powerful Android device
Is RetroArch a good emulator for Android?
When it comes to games from multiple platforms, RetroArch, hands down, is the best emulator for Android. However, its complex customizations might be a little too much for the newbies. According to a recent survey, many Android gamers prefer to use RetroArch instead of Duckstation or Lemuroid. This says it all!
---
3. ePSXe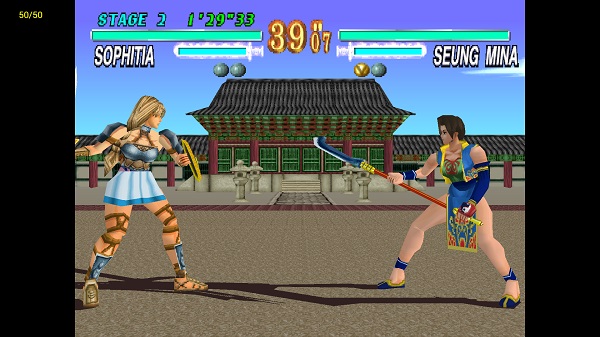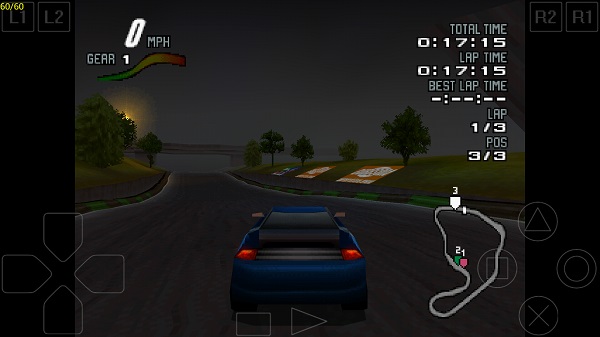 Most of the PS1 emulators for Android mentioned in this guide might not be compatible with your device, except ePSXe. Yes, I guarantee that ePSXe will definitely run on any of your phones, whether it is a low-end device such as Galaxy Y or a flagship like Galaxy S23 ultra. It is designed especially for higher device compatibility and multiplayer gaming support. Moreover, if you are looking for a smooth performance and better visual graphics, then ePSXe is the one for you.
Due to its fast speed and accuracy, this PS1 emulator hardly lags or slows down. Besides, if you want more than 2 players to play games at the same time, then ePSXe has got you covered. You can use ePSXe to play online or locally with four players simultaneously. Additionally, you can also share your phone screen using the split screen mode. This makes it more entertaining as compared with other emulators. When it comes to controllers, ePSXe supports PS5, PS4, DualShock 3, DualShock 4, and Xbox 360 controllers, etc.
Pros
User-friendly interface
Works with plenty of games
Gets regular updates
Supports multiplayer
Saves your games
Cons
Paid PS1 Emulator
Setting up Controllers is tricky
Audio synchronization issues
Inconsistent performance
Ads in the Free trial version
Is ePSXe a good emulator for Android?
Certainly! ePSXe is considered to be the most compatible PS1 emulator for Android. Most users prefer ePSXe due to its easy-to-use interface to customize and tweak settings, thus improving the overall gaming experience.
---
4. FPse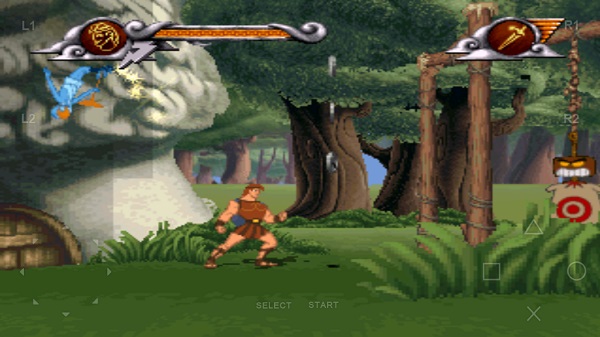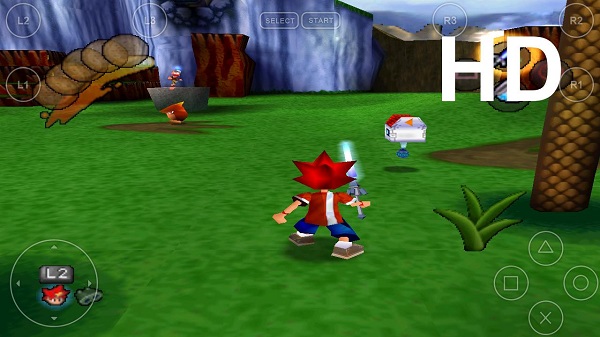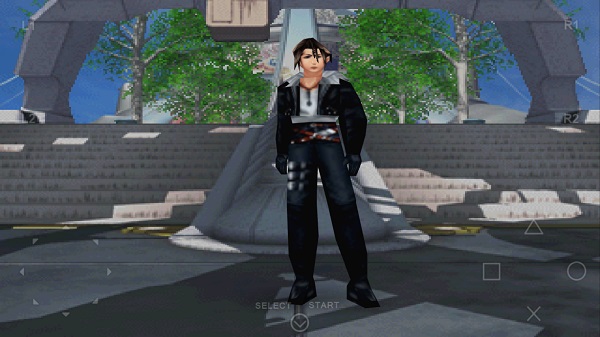 When it comes to advanced graphics customizations, no one can reach the FPse emulator. Yes, not even ePSXe. I personally find that FPse is much better than ePSXe as it gives the original PlayStation a visual look. Moreover, it also mimics the original sound quality of the PS1 games, which is absolutely breathtaking.
The best thing about FPse is that it is completely stable and offers a variety of gaming control options. Moreover, you can enjoy the on-screen touch controls, keyboard input, and external gamepads which is a definite plus point. Besides, if you are looking for an Android emulator that is consistent with its updates, just look no further.
Pros
Real authentic feel
Advanced graphics
Weekly updates
Variety of control options
Cons
Paid app
Might be difficult for newbies
Does not work with every game
Requires high-end Android phone
Is FPse a good PS1 emulator for Android?
Although FPse is not compatible with every PlayStation game, the advanced graphics, genuine authenticity, touch controls, and keyboard support make it stand out from the rest for sure.
---
5. Lemuroid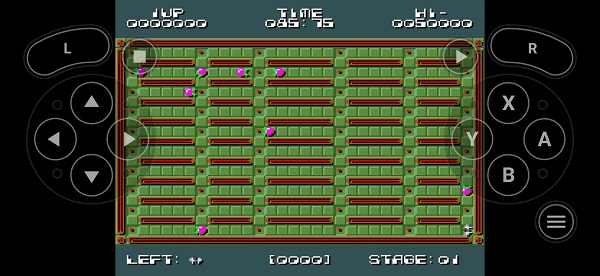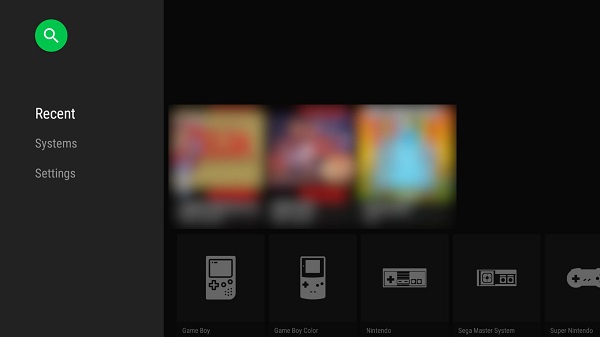 Launched in 2020, Lemuroid has gained popularity for being the most compatible, authentic, and easy-to-use Android emulator in the market. With Lemuroid, you can access a wide range of classic game libraries. All you need is CD-ROM and ISO emulator files for your PS1 Android games. This way, you can play any popular PlayStation games such as Crash Bandicoot, Tony Hawk's Pro Skater 2, Gran Turismo 2, and Silent Hill.
Furthermore, Lemuroid also supports many unpopular and unrecognized PS1 games that are not easily available for modern consoles. If you are looking to get a real, original, and authentic gaming experience, then Lemuroid is the best PS1 emulator for you. Besides, Lemuroid also impresses with its exceptional range of advanced emulation settings. This allows users to play PSX games smoothly and achieve the best possible performance.
Besides, you can do some fine-tuning around the frame rate, and resolution rendering, and enjoy the game entirely your way. Moreover, if the PS1 game doesn't come with a built-in save feature, then Lemuroid's save states feature can be beneficial. Additionally, this emulator allows users to manually enter cheat codes to modify the gameplay and unlock hidden items. However, the only disadvantage of Lemuroid is the annoying popup ads. Apart from that, everything is super!
Pros
Excellent Performance
Simple UI
Save States
Cheat Codes
Gamepad Support
Open-Source
Cons
Annoying Ads
Compatibility Issues
Requires Powerful Device
Illegal in some countries
No Multiplayer Support
No Built-In BIOS
Is Lemuroid a good PS1 emulator for Android?
To be honest, Lemuroid is one of the most decent PS1 emulators for Android. I am saying this because it has many disadvantages as compared to others. Lemuroid is highly incompatible, and lacks performance, updates, and community support. However, if you want a free emulator for Android, you can try it once.
---
6. Xebra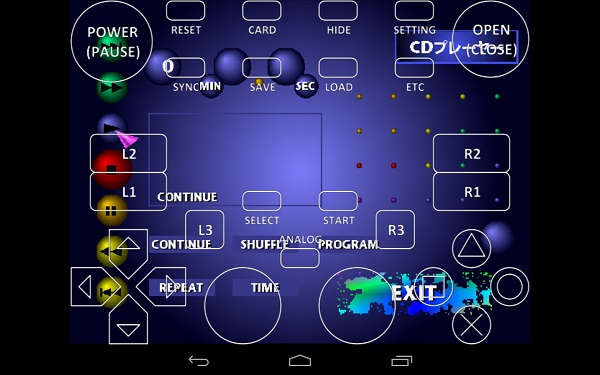 When it comes to accuracy, no one can think or reach the heights of the Xebra emulator. I am saying this from my personal experience, as Xebra is the most compatible emulator available out there. Moreover, this app accurately emulates any PlayStation game and offers you the most realistic gaming experience. Similar to ePSXe, Xebra can easily run the non7z files, which is pretty impressive.
Furthermore, Xebra also offers texture filtering and graphics upscaling options. Do you know what it means, even I had no idea when I first heard it. This means that Xebra has the capability to play games at higher resolutions than the original console. Yes, even I'm speechless, right now! To be honest, I think GUI can be improved a little, but other than that, Xebra is a top-notch emulator.
Pros
Highly compatible
Best graphics
Wide customization options
Save states
External controller support
Cons
Learning curve
Certain enhancements require a powerful device
Consumes more battery
Slow updates
Is Xebra a good PS1 emulator for Android?
Of course! Xebra works with any PS1 games for Android. Besides, it easily detects any controller and quickly maps out the ROM files with no bugs, glitches, or crashes. The accuracy might slow it down, but hey, there is no such thing as perfect, right?
---
7. ClassicBoy Gold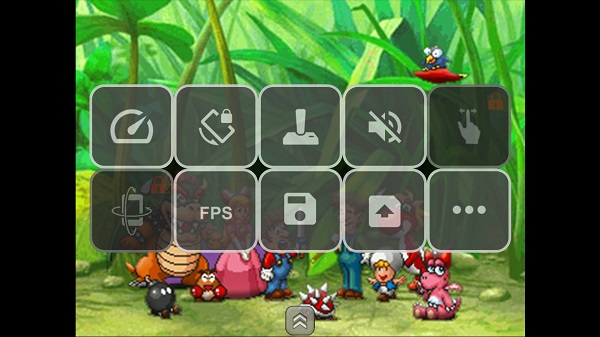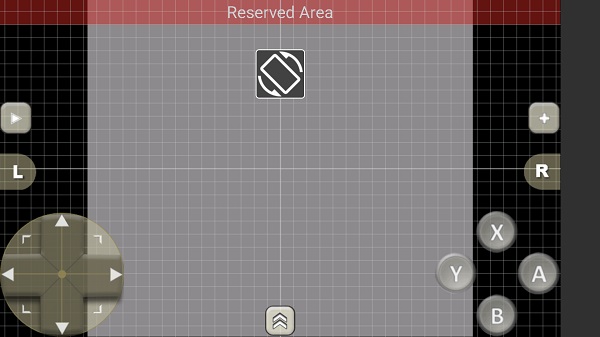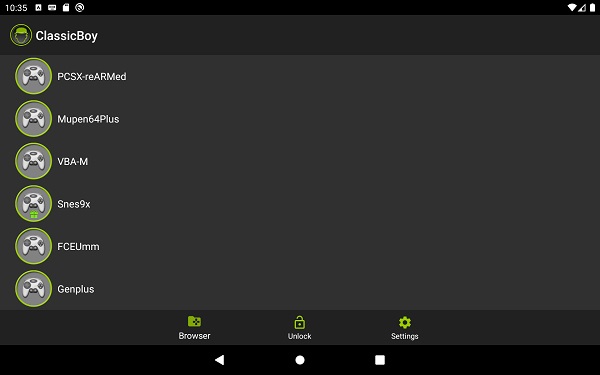 ClassicBoy Gold is another all-in-one Android emulator that not only supports PS1 PlayStation games, but also supports Game Boy Advance (GBA), Nintendo Entertainment System (NES), and Super Nintendo Entertainment System (SNES). This makes Classic Boy Gold a go-to application when it comes to playing all types of classic PlayStation games.
All thanks to the developers, the Classic Boy Gold comes with a customizable and easy-to-use interface. Besides, there is also an option for users to change the appearance of buttons on the screen as per their requirements. This makes it easy for users to play the games the way they want. Moreover, there is also an option to save the game at any moment. This is super helpful as users don't have to start over every time they close or restart the app.
Pros
Wide compatibility
Multi-system support
Customizable controls
New rewind feature
Cheats and tweaks
Cons
Performance variances
Paid application
No multiplayer support
Overheat smartphones
Is ClassicBoy Gold a good Android emulator?
Yes, ClassicBoy Gold is generally considered a good PS1 emulator for Android devices. I personally use this emulator to apply cheat codes and modify the gaming experience.
---
8. EmuBox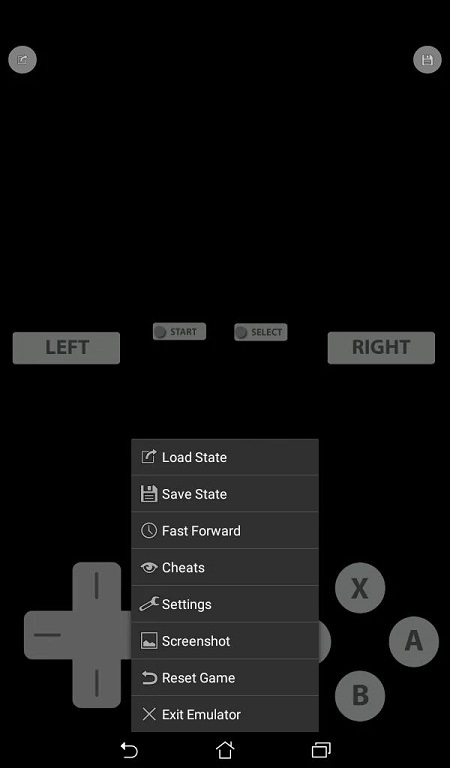 EmuBox is the newly launched Android emulator that promises to offer a nostalgic journey of your cherished old PSX game ROMs. This brand-new, comprehensive all-in-one emulator for Android is designed to unlock the complete potential of your Android smartphone by reliving the classic games, all packed within this emulator.
The interesting thing about EmuBox is that it supports both PSX (PS1) and Nin emulators. Moreover, it also offers a sophisticated user interface, 20 save slots for games, a screenshot option, and a fast-forward feature. Besides, EmuBox also supports multiple external controllers. That means all you need to do is connect your wired or Bluetooth gamepad and the game is on!
Pros
Versatile emulation
Material design
20 save states
Screenshot capture
Fast Forward feature
Multiple controller support
Cons
ROM dependency
Complex for new users
No community support
Drains mobile battery
Is EmuBox a good PS1 Android emulator?
Due to its versatile emulation, users prefer EmuBox over the Classic Boy or Xebra Android emulators. One important thing about EmuBox is that it can play only your private ROM backup file and does not include any game ROM files.
---
9. PS / PS2 / PSP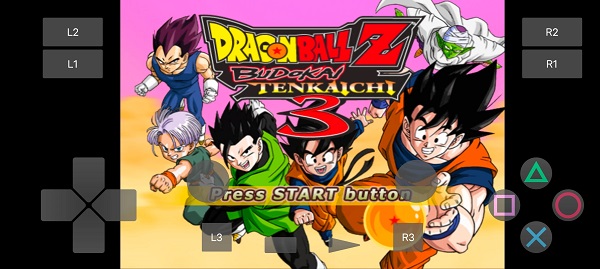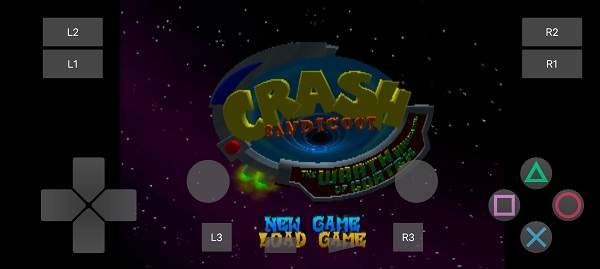 Are you a fan of adventure, arcade, war, or brain teaser games? If yes, then the Android emulator is specially developed for gamers like you. Boasting high performance and precision, PS / PS2 / PSP offers a gateway to relive the gaming golden era. Furthermore, this emulator is built upon Libretro, an open-source emulation project that provides a seamless gaming experience across PS, PS2, and PSP. Most importantly, it is absolutely free to easy to use.
This app requires users to install their own game ROM files to start. Moreover, it also offers a game engine that optimizes speed which directly improves your gameplay performance. On the other hand, PS / PS2 / PSP also provides a feature to create multiple-disk images to easily manage your games collection. Apart from PSP, PS, and PS2, it also supports plenty of gaming platforms including, Atari, Nintendo, Game Boy Advance, Sega Master System, WII, etc.
Pros
Free emulator
Multi-platform support
Easy-to-use UI
Wide ROM compatibility
Cons
ROM dependency
Performance glitches
No official support
Is PS / PS2 / PSP a good PS1 Android emulator?
Yes, the PS/PS2/PSP emulator is indeed a good option for emulating PS1 games on Android devices. It is free and open source, supports most of the classic PS1 games, features quick save and restore options, and offers user-friendly controls. These features collectively make it a viable choice for playing PS1 games on any Android smartphone or tablet.
---
10. Matsu PSX
Similar to Classic Boy, Matsu PSX Emulator is another Android emulator that comes in both free and paid versions. The free version is called Matsu PSX Lite. Both the app versions bring back the excitement of playing PS1 games on Android. However, the free Matsu PSX Lite version comes with in-built ads. This might be irritating sometimes, but, you can always go for the ad-free Matsu PSX paid version.
Talking about the game ROM files, Matsu PSX supports .bin, .mdf, .pbp, .toc, .cbn, .m3u, .iso, .img, .cue, zip, and 7z files. Moreover, it also supports external gamepads with high-quality audio similar to the original games. Besides, Matsu PSX offers a total of 16 slots to save the games. Most importantly, it automatically saves your game's progress even if you abruptly exit the app.
Pros
Highly compatible
High-quality audio
External gamepad support
16 save slots
Cons
The free version contains Ads
Do not support ECM files
Difficult to customize for beginners
Is Matsu PSX a good PS1 Android emulator?
Overall, Matsu PSX is a decent Android emulator for PlayStation One games. Although, it is compatible with many PS1 games, still, the Ads in the Lite version is a disappointing move.
---
11. PS1 Emulator for Android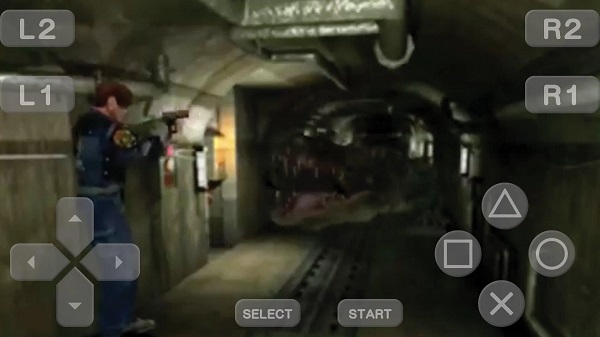 Developed by Skymob Technologies, the PS1 emulator is just another app that lets you enjoy the PSX games on your handset. Like the previously mentioned emulators, this app is also compatible with a wide range of retro games. Besides, it also features a customizable controller, rewinding option, save states, enhanced audio tracks, cheat codes, and external keyboard support.
Pros
Customizable controls
Superb compatibility
Improved graphics and audio
Supports External keyboard
Cons
Learning curve
In-app ads
Variable Performance
Is PS1 Emulator a good Android games emulator?
With its range of features and capabilities, the PS1 emulator is a strong contender for experiencing nostalgic gaming moments on your phone.
---
12. Super PSX Plus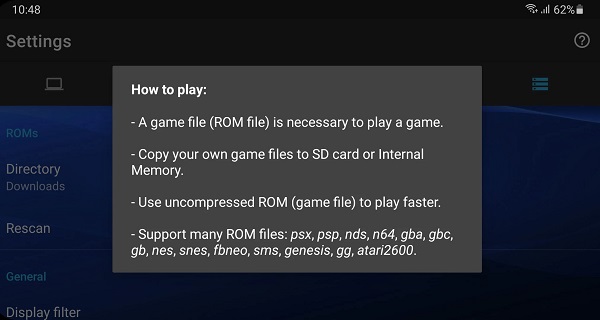 Unlike other emulators that might have left you frustrated, the Super PSX Plus emulator offers a seamless experience that is easy to understand. In hardly a few minutes, I was able to install this app and play Breath of Fire 3, a game that had previously dodged my attempts on other platforms. While you might find the controls a little difficult at the beginning, however, the joy of rediscovering these games is well worth the effort.
Pros
User-friendly app
Minimal ads
Developer Responsiveness
Cons
Complex controls
Button layout for touchscreen
Is Super PSX Plus a good PS1 Android emulator?
There are several aspects including the versatility and strong emulation performance, the Super PSX Plus seems to be a promising Android emulator.
---
Final Verdict
It is really difficult to choose a single winner as the best PS1 emulator for Android. However, my personal choice would be ePSXe, DuckStation, and FPse. All the above emulators are great, but these three stand out for me. I am truly thankful to the developers who created these PS1 emulators. Because of them, I can finally relive my cherished childhood memories.
What are you waiting for? Grab your Android device, download one of these emulators, and embark on an unforgettable journey down memory lane. Happy gaming!