Lately, I've been thinking a lot about my childhood. Those were the days that I enjoyed, and I miss them now. My favorite childhood memory was waking up early and sitting in front of my TV set, obviously watching cartoons. Cartoon Network was my daily breakfast, and Ben 10, my favorite show. So, in today's guide, we'll go through the best Ben 10 games available for Android smartphones.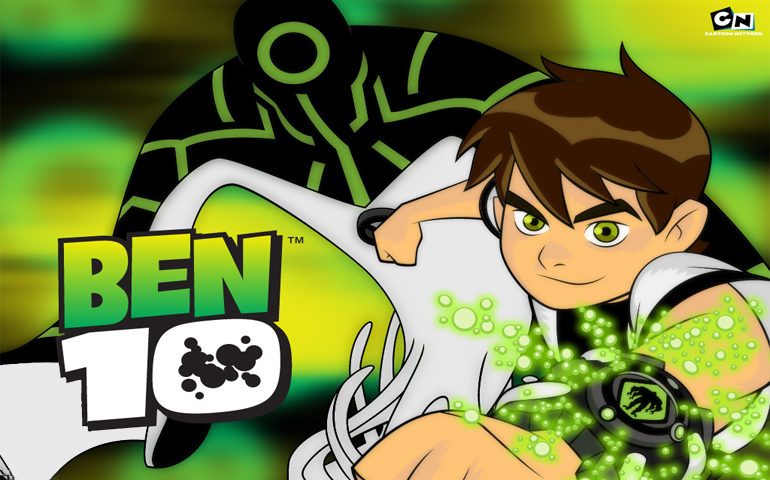 When you're in a depression or a difficult phase of life, you let the nostalgia take all over you. Instead of living in the present, you make your mind chase past happy memories, thus making the situation worse. Neither your family nor your friends would relate to your condition. I went through an identical scenario, where I lost myself in the beautiful childhood memories of watching Ben 10.
Childhood Memories
This cartoon network show is so deeply engraved in my mind that still today, I remember how a ten-year-old Ben Tennyson ends up with Omnitrix, a mysterious alien watch. He uses this watch to transform into ten different alien species with superpowers. Along with his grandfather, Max, and his cousin Gwen, Ben uses Omnitrix to fight villains from Earth and Space. Yup, a complete package of a classic animated show.
Every alien creature had a uniqueness in them. Diamondhead, with massive diamond-like crystals. Upgrade, which looks quite similar to Marvel's Venom or Carnage. Heatblast, with a flame body. Humungousaur is a humanoid dinosaur with enormous strength. Big Chill, a creepy humanoid moth-like alien. Four Arms, a powerful alien. But my all-time favorite was XLR8, with his super-speed power.
In the original classic Ben 10 series, there were ten aliens. However, more aliens were added to the Omnitrix as the show progressed. The inclusion of Kevin Levin, Ben 10,000, Vilgax, Benwolf, Null Void, Ultimatrix, and Azmuth made the show even more popular. Due to its popularity, the franchise even released five more animated series and movies. Some of these include Ben 10: Alien Force, Ben 10: Ultimate Alien, Ben 10: Omniverse, and Gwen 10.
Ben Tennyson, a young boy with a slim physique, is frustrated with his family, has challenges with peers, and cannot compete against school bullies. He is just an ordinary kid, yet bold and curious, that always gets into some trouble but is afraid to solve it. It's pretty relatable to me. And that's what makes Ben 10 my favorite animated series, of course, after Spiderman.
The Cartoon Impact
Ben 10 was first aired on December 27, 2005, on Cartoon Network. Due to its uniqueness, it immediately captured my imagination. It is a superhero fantasy and sci-fi action series with an intergalactic journey, creepy yet funny aliens, and twists and turns. Despite containing some violence, and a darker theme in a few episodes, I think Ben 10 is still appropriate for everyone, especially kids.
While watching the show, I unknowingly created a fantasy world around me. I was so obsessed with the show that I begged my father to buy me a Ben 10 watch for my birthday. Since Ben 10 had a crush on Elena Validus, I used to call my crush Elena (obviously in my mind). Moreover, I imagined myself as Ben Tennyson and transformed into Humungousaur and Four Arms to fight Vilgax, my pillow.
Recalling these funny yet happy memories, I realized that those were, indeed, the best days of my life. Since it would be weird to fight with my pillow now, I thought playing Ben 10 games on my Android phone would bring me back those happy moments. If you want to experience yourself as XLR8, Swampfire, or Humungousaur, then here we present to you the top best Ben 10 Games of all time.
Best Ben 10 Games for Android Offline
Here, we've listed the best offline Ben 10 games for Android phones. Some are available for free to download on Google Play Store, while others are available on third-party websites. Without any further ado, let's dive into the fantasy world of Ben Tennyson.
1. Ben 10: Alien Run
Price: Free, with in-app purchases
Requires Android: 4.4 and up
Game Size: 85 MB
Download Ben 10: Alien Run
Ready for an adventure, fun, and excitement? Well, this game is a combo pack of everything. Play as Ben, transform into your favorite alien, dodge hurdles and enemies, explore multiple worlds, and collect awesome upgrades. This is one of the best running games from the list of Ben 10 games.
Try this endless running game and unleash the power of all the alien forms to blast some baddies. Most importantly, this is the first game to include new villains from the animated series. You can encounter Aggregor, Maurice, Zombozo, Michael Morningstar, Boxer, and Zs'Skayr.
2. Ben 10 – Omnitrix Hero
Price: Free, with in-app purchases
Requires Android: 5.0 and up
Game Size: 175 MB
Download Ben 10 – Omnitrix Hero
This game is a fight between aliens and robots. You can transform Ben into lighting quick XLR8 and fiery Heatblast to fight Steam Smythe and his robots. The controls are pretty simple; with a basic tap and swipe, you can defend and attack the villain robot army.
Omnitrix Hero challenges both your fight techniques and your response time. Moreover, you need to win against the robots, collect gears, increase stats, upgrade alien abilities and make them quicker, stronger, and more heroic.
3. Ben 10: Up to Speed
Price: Paid
Requires Android: 5.1 and up
Game Size: 80 MB
Download Ben 10: Up to Speed
The concept of this game is similar to that of Subway Surfers and Temple Run. Transform into lightning-fast XLR8Four Arms, the fiery Heatblast, the super-strong Diamondhead, and many more alien species to fight the bad guys.
Smash through obstacles, take alternate routes, and upgrade your Omnitrix watch. The best thing about these ben 10 games is the power-packed action scenes. Besides, the way Cannonbolt alien rolls to smash the villains is fantastic to experience.
4. Ben 10: Alien Experience
Price: Free, with in-app purchases
Requires Android: 6.0 and up
Game Size: 90 MB
Download Ben 10: Alien Experience
Get 360 degrees of action with the best Ben 10 virtual reality game. Play as Stinkfly, Wildvine, Four Arms, Heatblast, Diamondhead, Overflow, Cannonbolt, XLR8, Grey Matter, and Shock Rock. Use their extraordinary alien powers to defeat the enemies.
Battle against alien warlord Vilgax, psychotic clown Zombozo, and the criminal boss Queen Bee. Moreover, with this game, you can enjoy, and experience augmented reality, win rewards from Omnivaults, earn advanced alien creatures, and unlock their true potential.
5. Ben 10 Alien Force: Vilgax Attacks
Price: Free
Requires Android: 6.0 and up
Game Size: 822 MB
Download Ben 10 Alien Force: Vilgax Attacks
This is my personal favorite of all the Ben 10 games. It was initially launched for PlayStation Portable, PlayStation 2, Wii, Xbox 360, and Nintendo DS platforms. However, you can still enjoy these games using a PSP or dolphin emulator on your Android phone.
Besides, it is an open-world game where you can control ben's character as you embark on an adventure into outer space. The game begins with the return of Vilgax to earth. The best part of this game is the inclusion of all of the aliens, including Echo Echo, Spidermonkey, Goop, Jet Ray, Brainstorm, Chromastone, etc.
Do you know any other Free Ben 10 Games for Android Offline? If yes, please let me know through the comment section below.