If you are an advanced Android user and flash Custom ROMs on your Android device, you should know about the GApps. Google Apps, aka GApps, is a custom ROM-specific package that features all the valuable and necessary Google Play Services. If you own Android 10 AOSP ROMs such as LineageOS 17, then you should download and install Android 10 GApps on your custom ROM.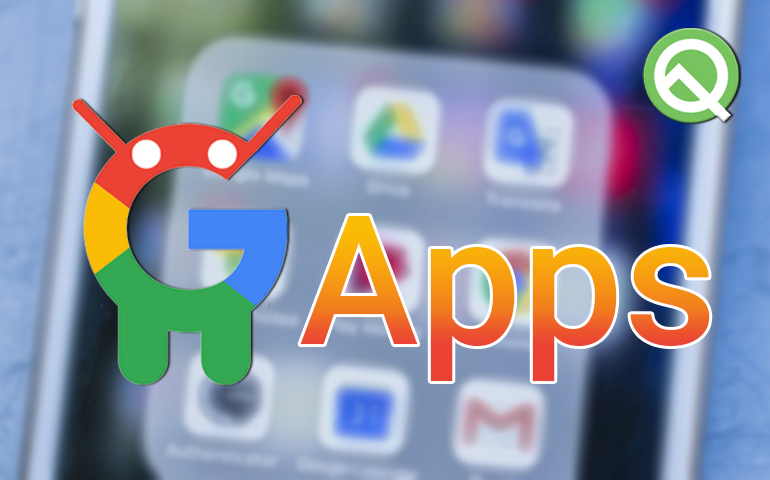 Since the Android 10 custom ROMs do not come with preloaded Google apps or services, it is necessary to install them using the Android 10 GApps manually. To avoid legal challenges building Google apps into their custom ROMs, developers recommend that users flash Android 10 GApps separately. This way, you can easily use all the Google apps and services, including Google Play, YouTube, etc.
Following the Android 10 update launch, many developers started building custom ROM based on this latest OS. These include LineageOS 17, Evolution X, Pixel Experience, crDroid, Havoc OS, AOSIP, Paranoid Android, etc. However, these ROMs are useless without the Android 10 GApps. To run Google services and framework on your device, it is necessary to download GApps.
Android 10 GApps
The Android 10 Google Apps package features the Google Play Store, Google Play Services, YouTube, Gmail, Google Maps, Calendar, Clock, Photos, Google Drive, Framework, etc. In case your phone already offers these applications, that means your mobile is already running the GApps package. But if not, you can easily download and flash these Android 10 Google Apps using any custom recovery.
When it comes to Android Q GApps, you can find various distributors in the custom development community. Out of all, the most famous Google Apps distributors are the Open GApps, BitGApps, NikGApps, FlameGApps, and MindTheGApps. Moreover, these providers offer GApps timely updates along with various size variants such as aroma, super, full, stock, mini, micro, nano, and pico.
Furthermore, with OpenGApps and BitGApps, you can get extensive customization options for any custom firmware. Besides, these Google Apps packages can work on any Android processor, including ARM, ARM64, or x86. GApps is an external zip package that you can flash via a custom recovery such as TWRP or OrangeFox.
Here is the list of apps included in the Android 10 GApps package file:
Google App
Google Play Store
YouTube
Google Play Music
Calculator
Google Drive
Google Contacts Sync
Gmail
Google Calendar
Google Play Services
Digital Wellbeing
Android Migrate
GBoard
Google Voice
Hangouts
Google Sync
Google Messages
Sound Picker
Google Duo
Google Play Games
Goggles
Google Maps
Trusted Face Lock
Google Backup Transport
Pixel Launcher
Google Photos
Google Framework
Disclaimer
Before installing these Android 10 Q GApps, make sure that the Google Apps version matches your custom ROM. If you use the wrong version, you might get a "com.google.process.gapps has stopped working" error. Moreover, do NOT install these Android 10 GApps via Android stock recovery. If you do so, you might end up with a "signature verification" error.
We at Droid Thunder will not be responsible for any damage caused to your device by following this guide. Implement all the steps at our own risk.
Downloads
Steps to flash Android 10 GApps
Now that you've downloaded the Android 10 Google Apps package file, it is time to flash it on your custom ROM. Follow the detailed tutorial given below to install the GApps file.
You can use these Android Q Google Apps on any phone with the ARM, ARM64, x86 architecture. However, before that, install the correct GApps package as per your mobile processor. If you don't know which processor your Android phone has, refer to our guide given below.
Wrapping Up
Finally! This is how you can successfully install the latest official Android 10 Google Apps on any custom ROM. If you have any questions, write them below in the comments, we'll help you out.