"Mugunghwa Kkoci Pieot Seumnida (무궁화 꽃이 피었습니다)". Heard this phrase before? Yes, this is the exact song that the creepy doll is singing in the Netflix South Korean Drama series called "Squid Game." This series is dubbed in 13 languages and subtitled in 31. In the English dubbed version, the doll sings, "Green Light Red Light," whereas in Hindi, she sings, "Aao sab khele green light red light yeh khel hai nirala."
Although it seems pretty normal when you read it, it is creepy and scary when the doll sings it. This phrase's exact translation or meaning is "The hibiscus flower has bloomed." It doesn't make any sense, right? However, the complete song is ten syllables long, and the kids in Korea sing it to count to the number 10 while playing. Mugunghwa or 무궁화 means hibiscus, and Kkochi (꽃) means flower.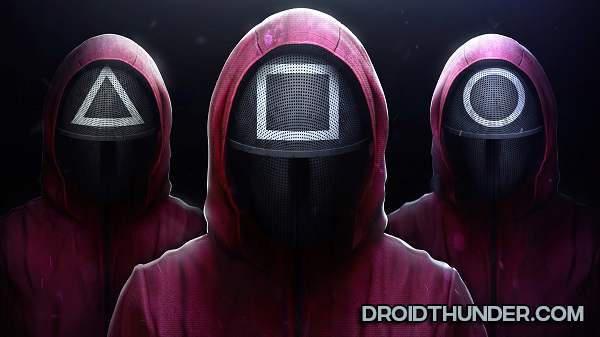 Anyways, since its release on September 17, Squid Game, the South Korean survival thriller drama series, has become the most popular non-English show in the world on Netflix. And why wouldn't it? Squid Game has everything, best acting, direction, plot twists, turns, big reveals, as well as the surprise ending. Right from the start, the series bait us with its gripping storyline, fancy camera work, fabulous acting, and easily recognizable outfits.
The fans are getting really obsessed with this Netflix show. Especially on social media platforms, #squidgame is trending on Twitter and TikTok with more than 22.8 billion views. Yes, the Squid Game fever is REAL! Squid Game definitely resembles an adult graphics video game. Everything is appealing, like a video game, the pink and green staircases, and the dark red soldier uniforms. Another interesting thing is the Squid Game mask.
The black mask with white symbols of a triangle, square, and circle reminds me of the Sony PlayStation controller. Furthermore, the mask of the Front Man and the VIPs can instantly draw anyone's attention. The main reason why Squid Game is popular is since its storyline is quite relatable to the young generation. Besides, the recent pandemic has resulted in increased unemployment, debt, and mental health issues.
This makes it even more relatable; people feel sympathy for the series' characters. Additionally, the inclusion of children's games such as red-light, green-light, tug of war, and marbles bring back childhood memories. Although I'm not Korean, still I've played all those games shown in this drama series. Even on social media, people make Instagram reels and TikTok videos while playing Dalgona Candy challenge and Tug of War (of course, without the killing!)
If you are alone like me and have no one to play with, then you can play Squid games on your Android or iPhone device. Yes, you heard it right! Due to the immense success of this Netflix series, various developers have built Squid Game apps for smartphones and tablets.
Best Squid Game Apps for Android
Here is a list of the top 10 best Squid game apps offline for Android phones. All the apps are available for free to download on Google Play Store. Without any further delay, let's move ahead.
"Attention, all players, the first game is about to begin. Please follow the instructions as you make your way toward the game guide."
1. Squid Game Challenge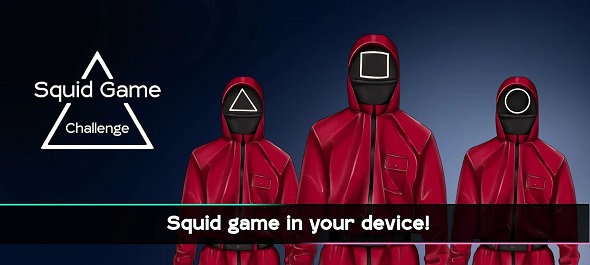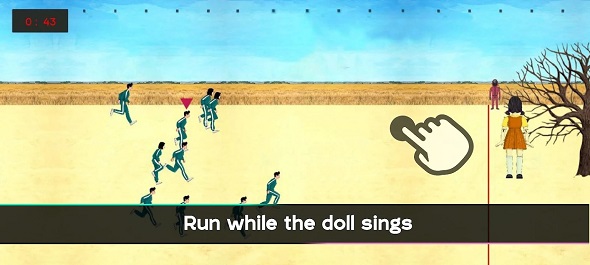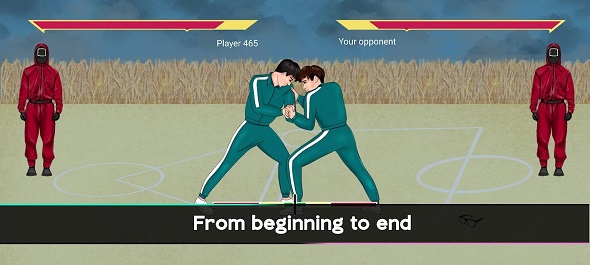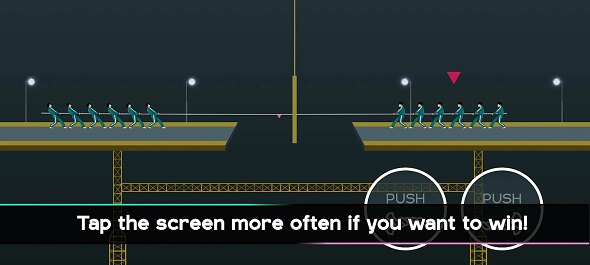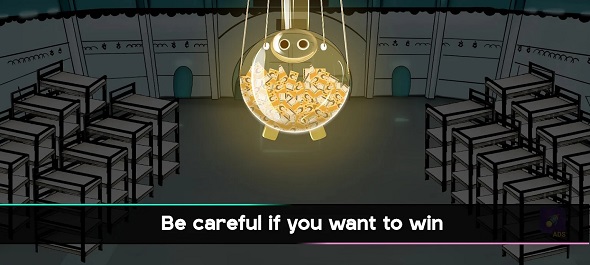 Price: Free, with in-app purchases
Requires Android: 4.1 and up
Game Size: 40 MB

Download Squid Game Challenge
Let's start with my personal favorite one! Squid Game: Challenge by Podscriptom is one of the most downloaded games on the list. Everyone loves it mainly because of its graphics, sound, and easy UI. Right from the beginning, this game will instantly grab your attention with the Squid Game music theme.
The game begins with the Ddakji game aka Squid Game's paper flip challenge. You have to choose an envelope from the red and blue ones. After you choose one, all you need to do is tap on the other envelope to flip it over. As soon as you flip the other player's envelope, the game will give you Squid Game Invitation Card with a circle, triangle, and square shape.
You'll also see a question saying, "Do you want to take part in the game?". Once you tap, you'll see a phone number behind the mysterious invitation card. Just click on the phone icon to receive your player number. That's it! The actual game begins now. There are a total of 6 rounds in the game.
This includes green light red light, sugar honeycombs, tug of war, marbles, glass stepping stones, and the finale squid game challenge. Since it has the exact plot as shown in the Netflix series, everything feels so realistic.
2. Squid Games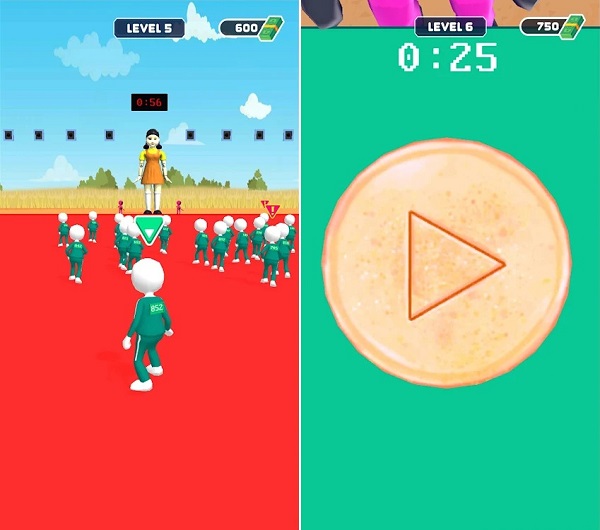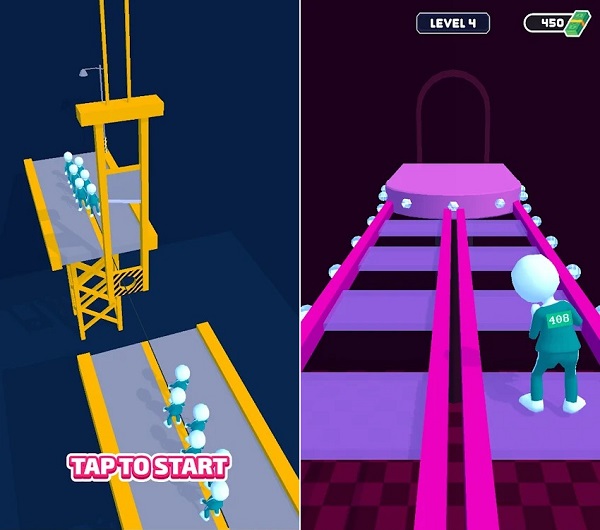 Price: Free, with in-app purchases
Requires Android: 5.0 and up
Game Size: 55 MB

Download Squid Games
Win 46.5 billion Korean Won (approx. $38.6 million or £28.2 million) with Squid Survival Shooting Games. Similar to the first one, this game challenges you with six rounds. However, all the rounds are a little difficult as compared to the earlier game. Besides, as you step up, the levels become harder to compete.
But don't worry, the good side is that the gameplay also provides some hints as you move up the level. In this survival challenge, a man with a gun appears throughout the game just to shoot and kill you. The only way to get out of this hell is to win all the rounds and survive till the end. The experience of feeling a strong emotional beat after every round is really horrifying.
3. Red Light Green Light Challenge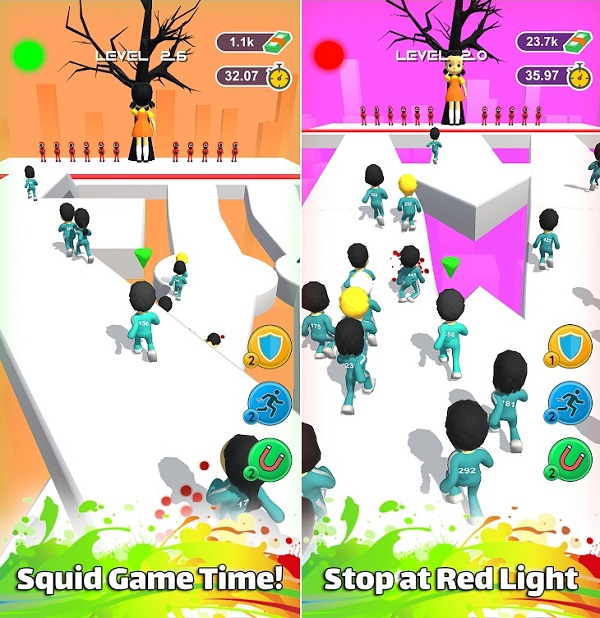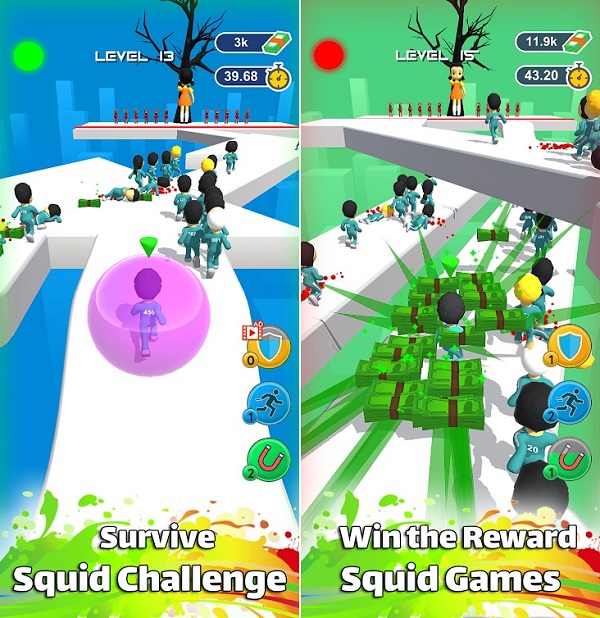 Price: Free
Requires Android: 4.4 and up
Game Size: 22 MB
Download Red Light Green Light Challenge
Red Light Green Light is one of the Squid Games. It is quite a famous game in South Korea, especially amongst Korean kids. To be specific, it is a combination of musical chairs and the statues game. The red light green light game requires music or a song to begin with. The players move towards the end line as soon as the music plays.
However, as soon as the music stop playing, the players should stop like a statue. If anyone is found moving, that player is immediately eliminated. The same rules are shown in the Korean drama with just a slight change. Elimination in the series is equal to elimination from your life. Yeah! That's a messed-up game.
Well, in this Android gameplay, the rules are precisely the same. It basically works like a traffic signal. Players can move during the green light, whereas the red light denotes the stop signal. You have 60 seconds time to reach the red line without getting caught by the creepy doll at the end. The best thing is that you get some power-ups to run faster as well. Follow the rules and win the red light green light challenge.
4. Squid – Red Light Green Light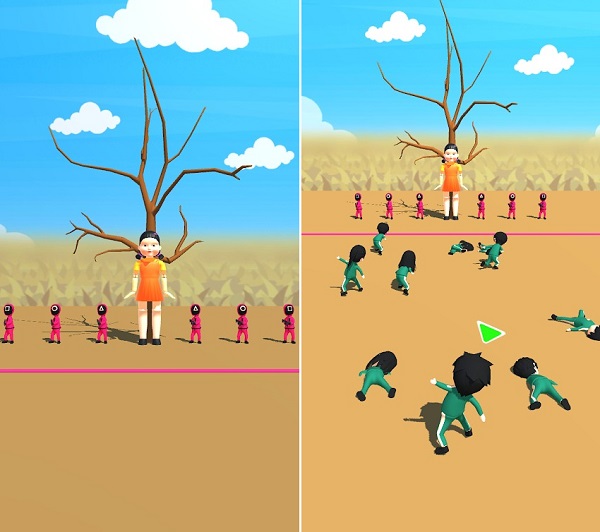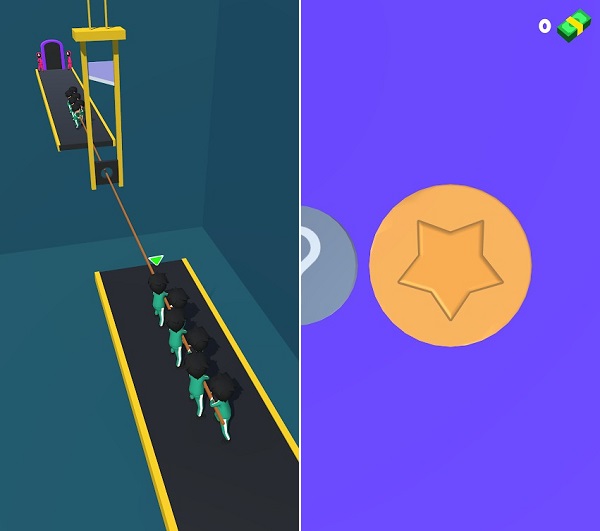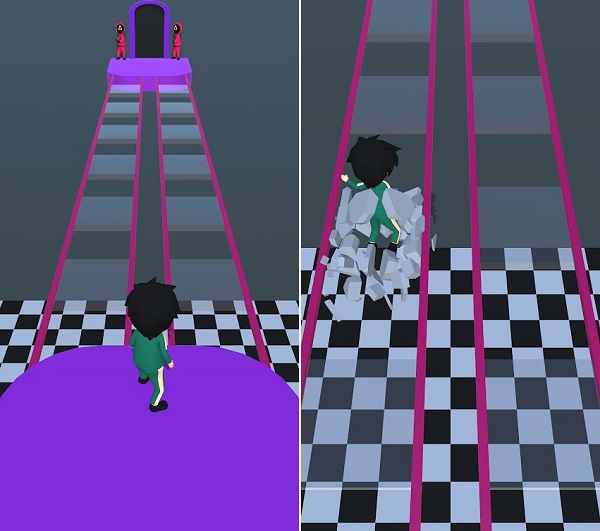 Price: Free
RequiresAndroid: 5.0 and up
Game Size: 34 MB
Download Squid – Red Light Green Light
Defeat your opponents in this horrifying and thriller Android game. Similar to the earlier one, this game includes the green light to move ahead. Whereas the red light means to stop wherever you are. The most difficult thing about this gameplay is the scary doll and her music theme.
The music can literally bring goosebumps. Moreover, if the doll catches you moving during the red light, then you are gone, my friend. The soldiers will instantly kill you with their perfect aim shots. Moreover, the gunshots are so loud and perfect that it feels very realistic. This is what makes this game unique from others.
5. Squad Game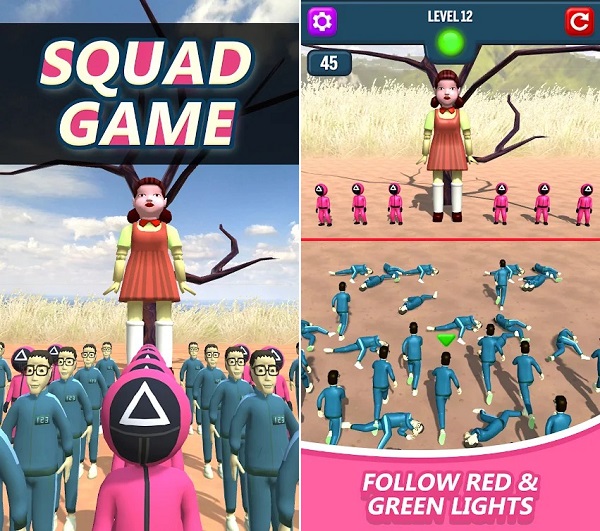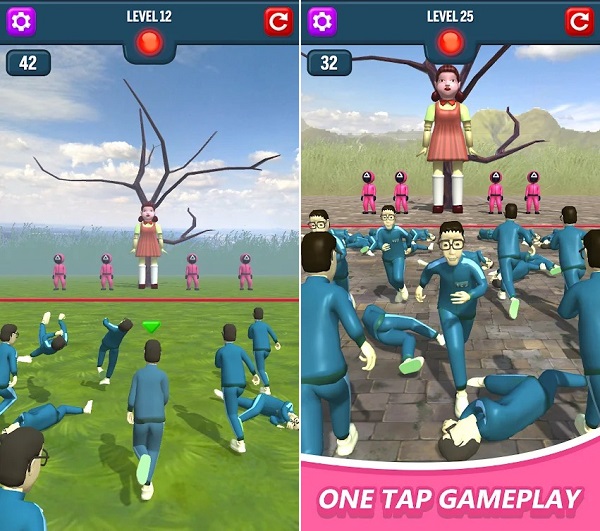 Price: Free
RequiresAndroid: 4.1 and up
Game Size: 24 MB
Download Squad Game
This is Squad Game. Yes, they might have changed the name because of the copyright issue. This survival adventure game gives you an experience of unlimited levels and endless gameplay. As compared to every other game mentioned in this list, the Squad Game is comparatively difficult to play. Yeah, that's my honest opinion!
I've personally played it and found it very difficult to simply complete the first level. Yes, I died at the first level itself. The main reason was, and many will agree with me, is there is no sound in the red light green light game. All you need to do is watch the light. Moreover, the light can change anytime, literally anytime.
I guess the Squad Game developers have also not included the doll music due to copyright infringement. But I think they should add some other music to make the gameplay a little easier. If you are a hardcore gamer and want to experience the most difficult level, go ahead and try it out!
6. The Fun Game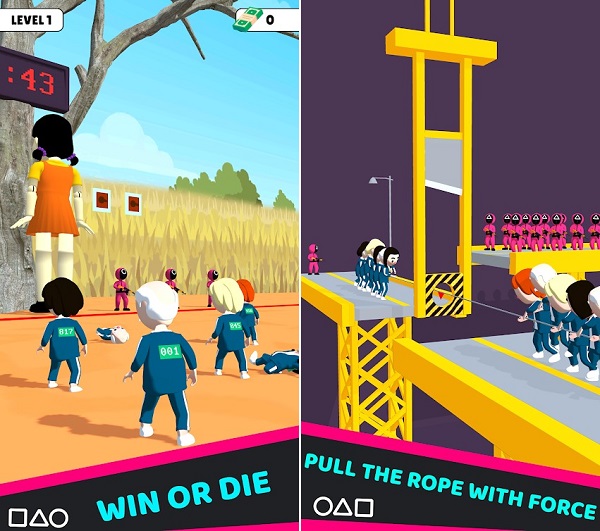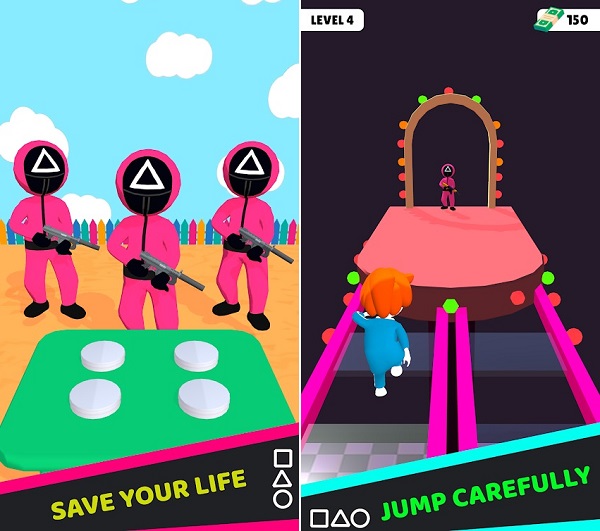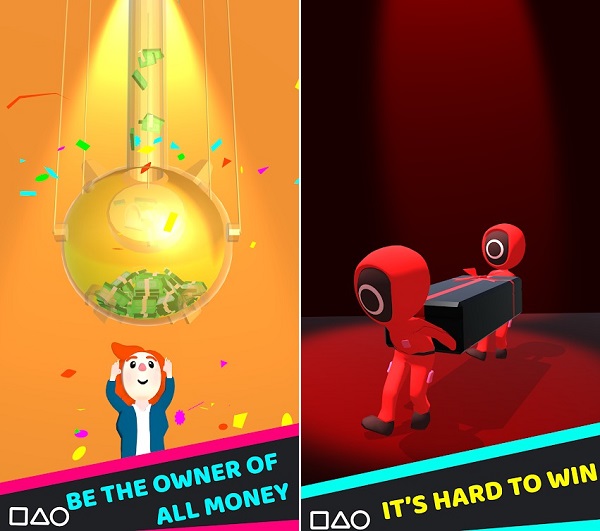 Price: Free
RequiresAndroid: 5.0 and up
Game Size: 54 MB
Download The Fun Game
Win millions of dollars or die! That's the message this fun game gives you. It doesn't sound fun anymore, right? Well, the fun game is an exact replica of the Netflix series with slight twists and turns. Level one starts with the green light red light game where the doll actually sings a little fast, thus making it difficult to win.
Furthermore, tug of war is my all-time favorite. All you need to do is pull the rope with force to defeat the opposite team. If you are unable to do so, the game will eliminate you. Then two cute little soldiers will carry your dead body in a casket, but they look adorable! Sorry, that's a dark joke! Do you want to have a thrilling gaming experience? Then definitely try this one out!
7. Dalgona Challenge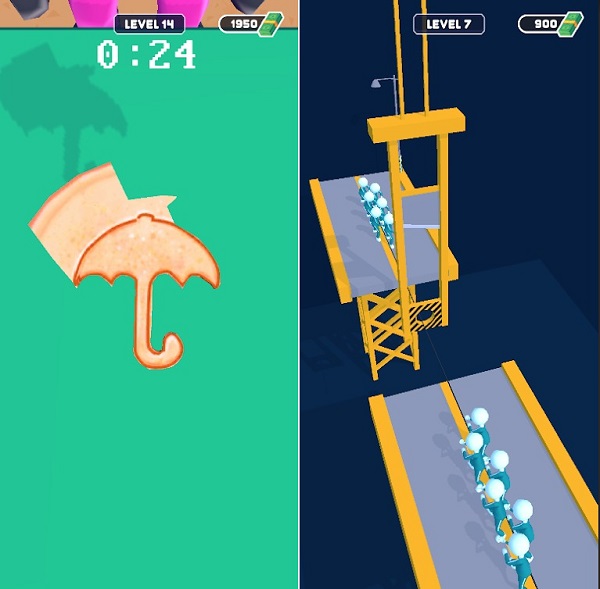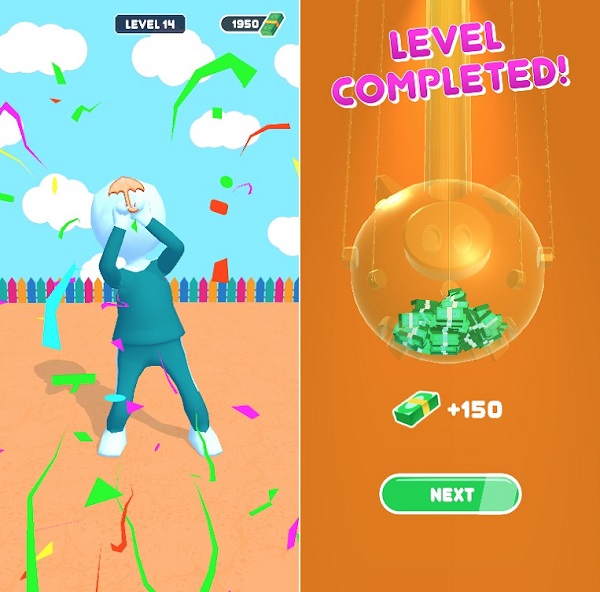 Price: Free
RequiresAndroid: 4.4 and up
Game Size: 23 MB
Download Dalgona challenge
Same as the rest of the games, this one will also take you through the roller coaster ride of the Squid Games. This game is called the Dalgona challenge because the Dalgona candy round of this game is beautifully shown compared to others.
As you know that Dalgona is a crackly, honeycomb-like candy that is popular, especially in South Korea. The game requires you to cut this candy as per your chosen shape from a triangle, circle, star, and umbrella. If the candy breaks in between, you'll hear a sound of a crack, and you're out! Another exciting game; give it a shot.
8. 3D Doll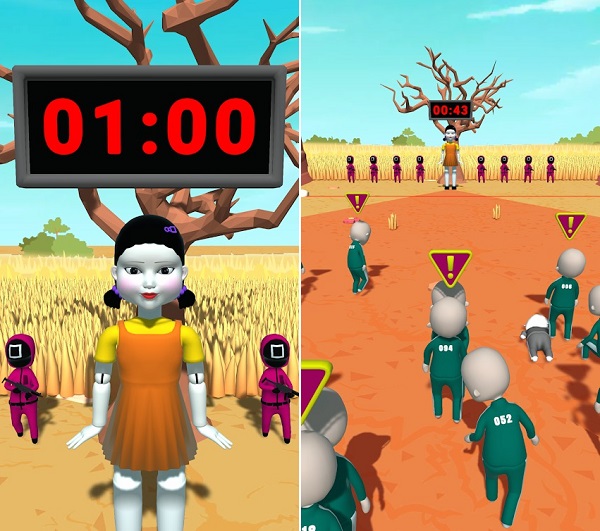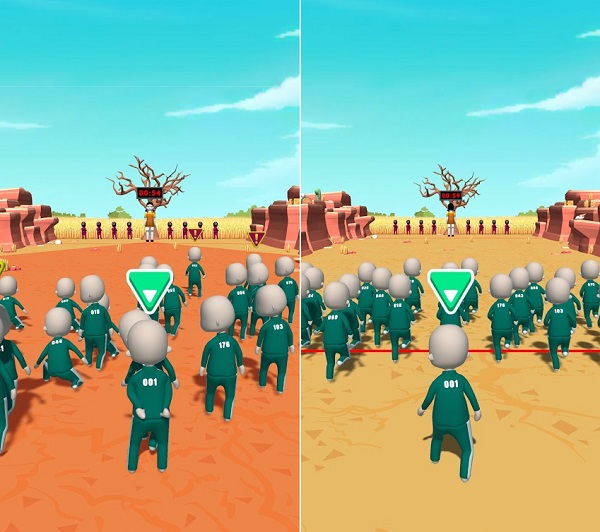 Price: Free
RequiresAndroid: 4.4 and up
Game Size: 24 MB
Download 3D Doll
Are you ready to play a terrifying and scary game? 3D Doll is a survival game where the creepy doll can kill you if you are caught moving when the music stops playing.
Get to the finish line as fast as possible, or else you are dead. Besides, the downside of this game is that it is a bit laggy, and ads in between might frustrate you at some point. Other than that, it is definitely worth a try.
9. Quiz for Squid Game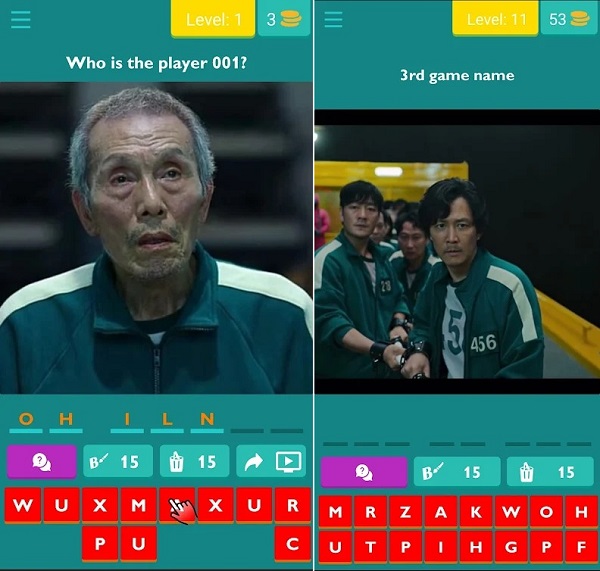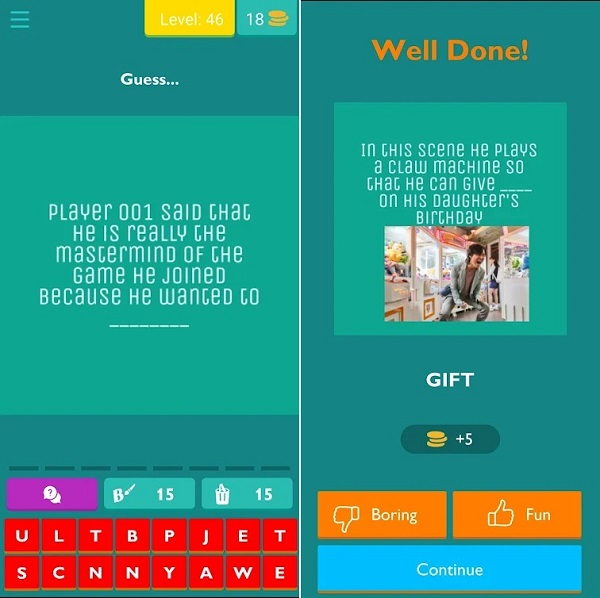 Price: Free
RequiresAndroid: 5.0 and up
Game Size: 22 MB
Download Quiz for Squid Game
If you are bored with the same monotonous action-packed Squid games, then this is the game for you. Quiz by Lanz Studio provides a different genre of gameplay that will not only improve your knowledge but also give you a satisfying experience.
Broaden your understanding of the Squid Game and its characters. However, the disclaimer is that you must watch the Korean drama series before playing this game. This is because you'll find a few questions related to the cast and the storyline.
10. Squid Game Wallpaper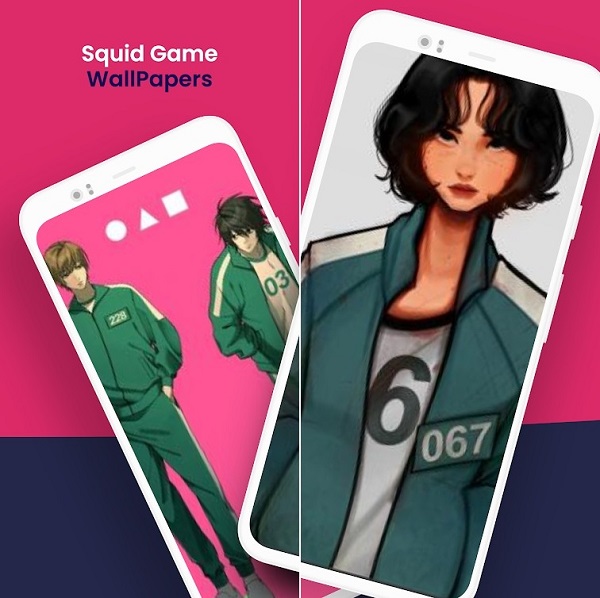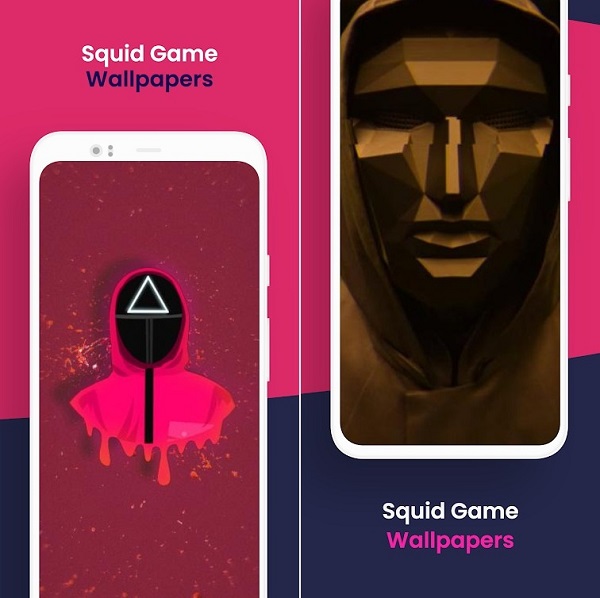 Price: Free
RequiresAndroid: 6.0 and up
Game Size: 13 MB
Download Squid Game Wallpaper
This app is entirely dedicated to the Squid Game series fans. Squid Game Wallpaper app provides a huge collection of HD photos from the show scenes. Besides, it also includes pictures from behind scene shoots.
If you a true fan of HoYeon Jung, then my god, you'll love this app. Now you can easily set your phone screen wallpaper of Gong Yoo and HoYeon Jung. Make your friends jealous with the Lee Yoo-Mi live wallpaper!
Do you know any other Squid Game apps that we haven't mentioned above? If you do, then kindly let us know in the comment box below.