If you are super active on social media, then you probably know about the entire YouTube vs TikTok trend that is happening everywhere. The ongoing feud between TikToker Amir Siddiqui and YouTuber CarryMinati has gone too far that the people are urging the Indian Government to ban TikTok from India. Moreover, #BanTikTokinIndia, #BanTikTokIndia, #JusticeForCarry, #CarryMinati, #BringBackCarryMinatiVideo, and many other hashtags are trending on Twitter with over 70,000 tweets.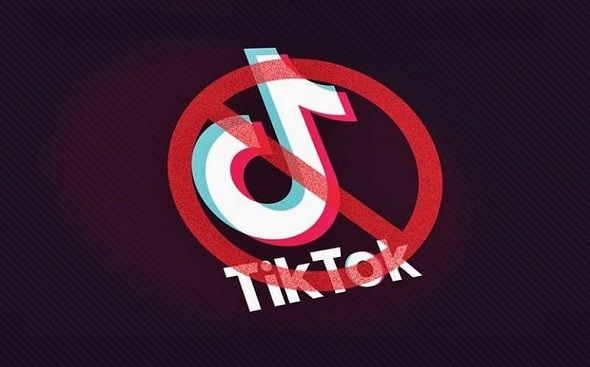 YouTube vs TikTok story: How it all started?
The controversy started when Elvish Yadav, a YouTuber posted a TikTok roast video on his YouTube channel. According to him, it was just a fun video with no intention to spread hate towards the TikTokers. However, in revenge, Amir Siddiqui, a self-proclaimed social influencer on TikTok, posted an IGTV video criticizing the YouTube community.
In that video, Siddiqui accused YouTubers of plagiarizing TikTok content and losing out on brand endorsements. He even tagged CarryMinati aka Ajey Nagar, a popular YouTuber in that post. However, he later deleted the video and uploaded a status on Instagram. CarryMinati responded with a video titled "YouTube vs TikTok: The End" that took social media by storm.
This video went crazy viral and broke the internet. It received over 70 million views, and 10.5 million likes within a week making it the most liked non-musical Indian YouTube video. The video was about to break the record but was removed from YouTube for violating the Terms of Service.
Why carry video got deleted?
YouTube removed the video based on its harassment policy which states that the videos that explicitly threaten someone, encourage people to harass someone else, or use demeaning language are strictly prohibited. The main reason why Carryminati's video was deleted is that YouTube does not allow content that maliciously insults someone based on protected attributes such as their race, gender expression, or sexual orientation.
In such a case, if Amir Siddiqui claims that the video has affected him personally as well as emotionally, then yes, it will be considered as cyberbullying. Moreover, Amir had also posted a hashtag termed '#amiragainstcyberbullying,' which started trending on Twitter India. There is a high possibility that either Amir or his fans might have mass reported the video, leaving YouTube authorities with no option but to take down the viral video.
Ban TikTok Trend on Twitter
Soon after the video was taken down, the Twitter storm erupted. Users started demanding justice for CarryMinati and to ban TikTok in the country. The CarryMinati supporters claimed that it was complete discrimination since everyone has a right to speak. Even, the video was intended as good with harmless humor and was just a reply to Amir.
#BanTikTokIndia, #tiktokexposed, and several hashtags also started trending on Twitter along with videos of TikTok promoting misogyny and rape. Many Indian celebrities have also supported Carry with the #bringcarryminativideo hashtag on Twitter. This includes the acid attack survivor Laxmi Aggarwal, Actors Swara Bhaskar, YouTuber Ashish Chanchlani, and many more. As #TikTokBan began to trend on Twitter, users have started creating funny memes and jokes.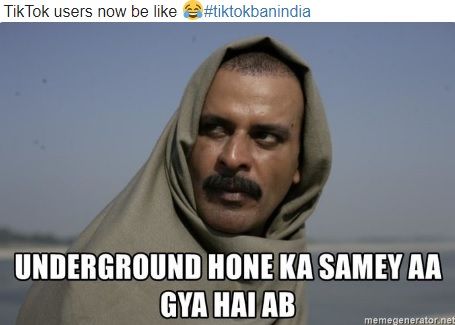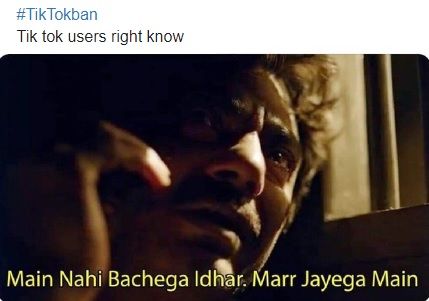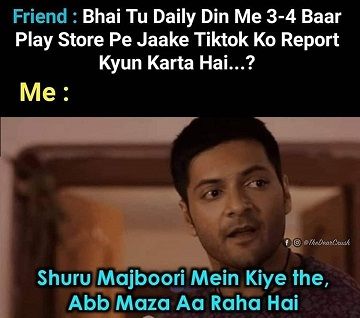 TikTok rating down
As if the hashtag trend wasn't enough, TikTok has now found itself in a new controversy. A video from Faizal Siddiqui, a self-proclaimed social influencer on TikTok, has gone viral. This video was accused to promote acid attacks against women. Soon after that, many Twitter users filed a police complaint against the video.
Due to the massive criticism, Faizal Siddiqui's TikTok Account has been finally suspended. Also, the NCW Chief Rekha Sharma has written a letter to the Indian Government to ban TikTok. According to her, the app is leading youngsters towards 'unproductive life', besides having 'objectionable videos'. All this has lead to a significant impact on the TikTok rating on Google Play Store.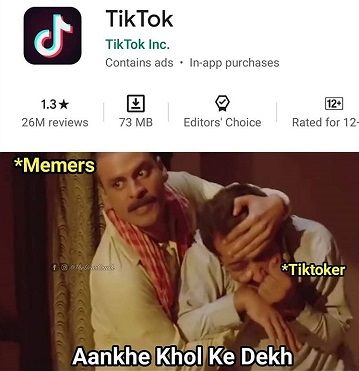 The TikTok app ratings have dropped from 4.6 to 1.3 stars. Besides, users are writing negative reviews to ban TikTok in India. Besides, a similar app called TikTok Lite has suffered even more. Its ratings have dropped to 1.1 stars with negative comments. Furthermore, the CarryMinati supporters have also started disliking YouTube videos of certain popular TikTok stars. Despite the Coronavirus pandemic, it seems that the Indians are more interested and serious to ban TikTok in the country.
Even after all the hatred, TikTok has seen over social media, it is still one of the most downloaded apps. Amongst the 2 billion downloads across the world, 611 million downloads are from India. This shows how popular TikTok is in the country. What are your thoughts on Ban Tiktok in India? Do let us know in the comment section below. Thank you!