Google Meet has finally decided to end the time limit feature that was introduced last year. Over the past year, free Google Meet users with Gmail accounts could use the group video call feature without any time limit. However, the company will now enforce a 60-minute limit on group video calls, especially for free users.
Due to the COVID-19 pandemic, the use of video conferencing apps increased drastically. Amongst all, Google Meet, Zoom, and Skype are the most used platforms worldwide. Regardless of where you are, these video conferencing apps guarantee productive, effective, and efficient communication with everyone.
Google Meet to Enforce 60-Minute Time Limit on Group Video Calls for Free Users
The tech giant company is extending the Google Meet time limit feature for a long period now. In mid-2020, Google announced to not impose the time limit on group video calls until September 2020. That means users can freely use the video call feature for up to 24 hours. On the other hand, the rival companies also lifted the time frame feature.
Therefore, to give Zoom, Webex, and Skype a tough competition, the search giant expanded this period till June 2020. But it seems that Google's pandemic promotion is over now. Today, the company announced that the free users can conduct group meeting calls for only 1 hour. To lift the limit, users need to buy the Google Workspace Essentials plan.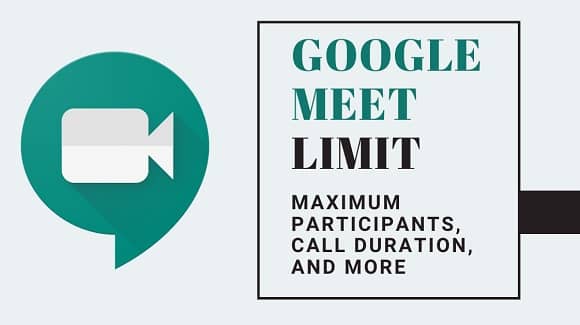 To host more than three participants, users need to upgrade to a paid Google Workspace account. Since Google Meet has updated its guidelines, the free Gmail users are unable to host a meeting for more than 1 hour. To check out the updated guidelines, you can visit the Google Meet Help website.
Zoom, Webex, and Microsoft Teams provide an unlimited group calls service for a monthly subscription fee in case you don't know. Even though Google Meet also belongs to the same category, the platform decided to give free access to the group call service. Because of this, Meet acquired plenty of users across the world.
According to the recent announcement, a free Google Meet user can conduct a one on one video call for up to 24 hours. Whereas, the same users can get a 1-hour time limit for a group call of 100 participants. At 55 minutes, these users will get a notification that the call is about to end. And at an accurate 60 minutes, the call will automatically end.
To avoid this instant disconnection, users can extend the call by upgrading their Google account. Users can get full access with the Google Workspace Essentials plan (formerly G Suite). The lowest plan called the Business Starter costs $6 per user, per month. Moreover, the Business Standard plan costs $12 per user with access to 150 participants.
The premium Business Plus plan comes for $18 per user and features attendance tracking, noise cancellation, hand raising, breakout rooms. Besides, it supports up to 250-participants at a time. To check out more details about the Google Meet subscription pack, visit the official pricing page.