Spreadtrum Communications Inc. has developed various tools for its Android devices. Some of these include SPD Flash Tool, SPD Research Tool, SPD Factory Tool, Read and Write IMEI Tool, etc. Because of these Android all-in-one tools, it is quite easy to flash stock firmware, unlock the device bootloader, and repair IMEI EFS files. However, all these PC software tools will be useless if you don't have the latest Spreadtrum drivers installed on your Windows OS. In this guide, we'll download and install Spreadtrum USB Drivers for all models.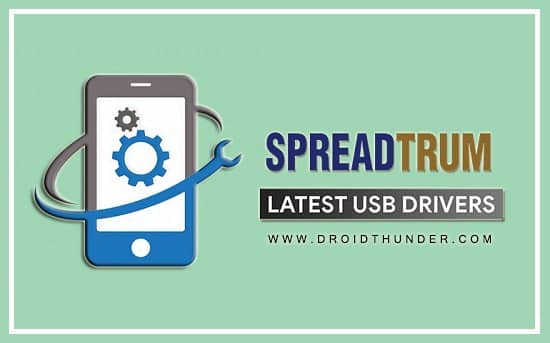 Note that these Android USB Drivers are designed only for Spreadtrum processor phones. Hence, if you are facing any mobile connection problems, then these drivers can definitely help you out. Most importantly, they can also solve your phone issues without having the ADB and Fastboot drivers. Besides, they help you to successfully connect Spreadtrum and Unisoc devices to your computer without using the Android PC Suite. On the contrary, they are also called SPD SCI Android USB drivers and work only on Windows OS.
Spreadtrum USB Drivers Features
Let's check out some of the features of the SPD driver.
1. Support All SPD Tools
These drivers are compatible with SPD Flash Tool that is used to flash stock ROM on the Spreadtrum smartphones and tablets. Furthermore, they even support the SPD Upgrade Tool, SPD Factory Tool, and SPD Research Tool. You can establish a successful connection without getting the USB Device Not Recognized error.
2. Support Write IMEI Tool
The Spreadtrum USB Drivers support the IMEI tool as well as the Read & Write tool. Using both of these tools, you can easily write and flash the IMEI on your Spreadtrum Android smartphones or tablets.
3. Support Windows OS
The SPD USB Driver is compatible with both the 32-bit as well as 64-bit Windows 10, Windows 7, Windows XP, Windows 8, Windows 8.1, and Windows Vista. Unfortunately, it does not support Linux and Mac operating systems.
4. Manual Drivers
In this tutorial, we've mentioned the USB driver download links that can be manually installed on your Windows computer. Refer to our easy step-by-step installation guide for the manual procedure. Alternatively, you can right-click on the INF file and click on the install option.
5. Support Box Software
The SPD drivers support plenty of box software such as Miracle Box, Falcon Box, Volcano Box, Piranha Box, Medusa Box, Infinity Box, etc. Moreover, you can use these tools to flash the Android stock firmware. Besides, you can even unlock the phone bootloader and write IMEI on your Spreadtrum chipset phones.
Download Spreadtrum USB Drivers
For Smartphone and Tablet:
For Feature Phone:
Spreadtrum_Jungo_USB2Serial.zip
How to Install Spreadtrum USB Drivers
Extract the downloaded zip file on your PC.
Launch the Control Panel settings.
Moreover, click on the Device Manager section.
Single-click on your Computer Name mentioned at the top.
Furthermore, open the Actions tab, and tap on the Add legacy hardware button.
This will launch the installation wizard window.
Simply, click Next and choose Install the hardware that I manually select from a list (Advanced).
Moreover, click on the Show All Devices option.
Then, tap on the Have Disk button.
Browse and open the Spreadtrum USB drivers setup file (.inf) from the extracted folder.
At last, press Next to start the USB driver flashing process.
Upon completion, a successful message will appear on your screen.
Simply click on the Finish button and restart your computer.
Finally! This is how you can download and install the Spreadtrum USB Drivers for all models on your Windows PC. If you face any issues related to the above guide, then please use the comment section below. Thank you!