App developers and startup entrepreneurs are planning to launch an Indian Alternative to Google Play and Apple App Store. The recent controversy between Google and Paytm, whereas, the policy violation to Zomato and Swiggy might be the reason behind this decision.
In the process to make India self-reliant (Aatmanirbhar), the Indian app makers have requested the Modi government to consider their decision. These entrepreneurs want to reduce Indian users dependency on the global tech giant.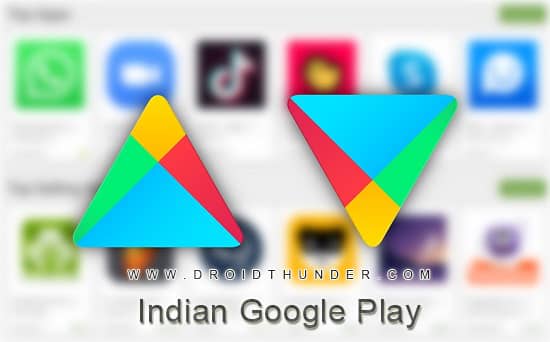 Will an Indian alternative to Google Play Store emerge?
According to Indian startups, Google is taking advantage of its dominance over the App distribution market. It all started when Google removed the digital payment app Paytm from the Play Store. Although Google reinstated the app, it did create a spark amongst the app makers.
Besides, Google has recently sent a policy violation notice to the famous food delivery apps Zomato and Swiggy. These apps are given a time limit to remove the in-app gamification features. Or else Google will ban both of them from the Play Store.
Apart from that, Google recently published new payment policies where app developers would have to pay a 30% tax fee. This Google's monopolistic behavior has concerned most of the Indian firms to come together.
These firms have criticized Google for their unfair practices. Moreover, they have also filed a petition to the Government to create an Indian alternative to Google Play. Several startups and developers are getting together to build a Google Play alternative Indian App store.
There are less than 3% of apps on the Play store that sell digital goods, and nearly 97% of apps comply with Google payment policy. Nonetheless, many Indian app makers want to launch a local app store that does not charge a high service fee.
Paytm's Vijay Shekhar Sharma, Matrimony's M Janakiraman, MakeMyTrip's Deep Kalra, etc. are allying to develop an Indian alternative to Google Play. Since the Coronavirus has already affected the Indian economy, Google's behavior can further hurt businesses in the country.
Interestingly, India already has its own Mobile Seva App Store that includes over 1200 government applications and 85 million downloads. The Centre for Development of Advanced Computing (CDAC) has developed this app. However, only a few users know about it.
Considering all the factors, it seems that the Indian government might expand this application instead of starting from scratch. This would be easier for the developers in making a Made In India App Store.
The Internet and Mobile Association of India (IAMAI) has also held a meeting with the entrepreneurs to understand and resolve their issues between Google Play and the app ecosystem in the country.
In response, the global tech giant claims their rules and policies are created to protect user's data from any potential harm. Furthermore, they also added that these terms and conditions are equally applied to every Android developer.
On the contrary, there is a belief that Facebook and Google have invested in Jio Platforms with an expectation to get some benefits from the Indian government. Everybody knows that Reliance Jio is powerful enough to influence government policies.
What are your thoughts on this decision to launch an Indian Alternative Google Play? Do let us know in the comment section. Thank you!