Remove Mi account from the phone without a password. In this guide, we'll discuss some easy steps on how to delete MI account from the phone without a password. Yes, you heard it right. Now it is possible to bypass Mi account activation using two simple methods.
The craze for Xiaomi phones has increased tremendously in recent years, especially in the Indian market. The company is well known for providing affordable smartphones with flagship features. However, the only problem with Xiaomi is that their phones get locked. And the only way to get out of this situation is to activate MI account.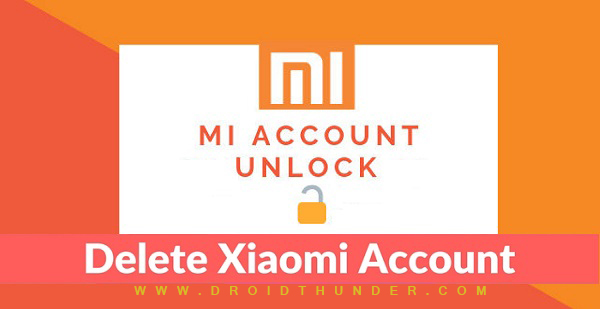 What is MI Account?
Mi account is a security service provided by Xiaomi. To run Google services on Android smartphones, you require a Gmail account. Similarly, for Xiaomi phones, it is essential to have a Mi account to experience Xiaomi services. Most important, users can create a Mi account to secure their Xiaomi Redmi phones from a third party. Besides, you can sync phone data including contacts, images, videos, apps etc. to Mi cloud storage. On the other hand, you can also use Xiaomi services like Phone Finder, Mi Themes, Mi Games, and much more.
Have you ever received a device locked message? It says, "This device is locked. This device is associated with an existing mi account ID. For security reasons, you need to enter password to verify the device. Sign in to activate this device". However, if you forget the Mi account password, then it is quite difficult to reset the password without wiping data.
There are various tricks to remove mi account password. You can delete mi account without sign out, delete mi account via fastboot etc. Moreover, you can even remove mi account from other devices, remove mi account using ADB, and bypass mi account tool. Besides, you can also download Mi unlock tool and use it to remove mi account without PC.
In this guide, we'll use two different methods to delete Mi account without a password. Neither do we require to download the Mi account unlock tool nor do we require to download Mi PC Suite. Did you forgot mi account password and mobile number? Do you have any idea on how to reset the Mi account? If not, then don't worry, we'll go through easy steps on how to create mi account as well as how to remove the account from the phone without a password.
Disclaimer
Proceed at your own risk. We at Droid Thunder will not be responsible for any damage caused to your Xiaomi device by following this guide.
How to Delete MI Account Permanently without Password
In this tutorial, we'll use two methods and delete MI account. At first, we'll use the official Mi website whereas in the second we'll email the Xiaomi services.
Method 1
In this method, we'll delete the account using the Mi website. Let's get straight into it.
Steps to Delete Mi account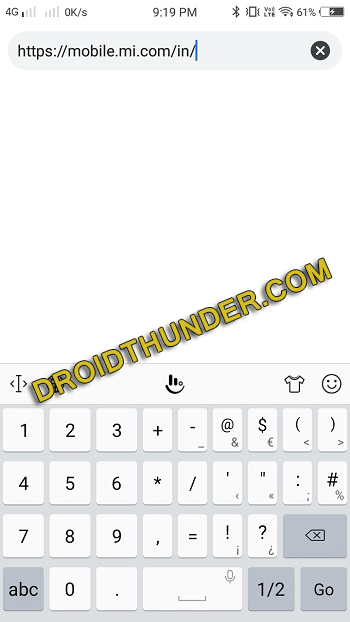 You'll see the main page of Mi as shown below.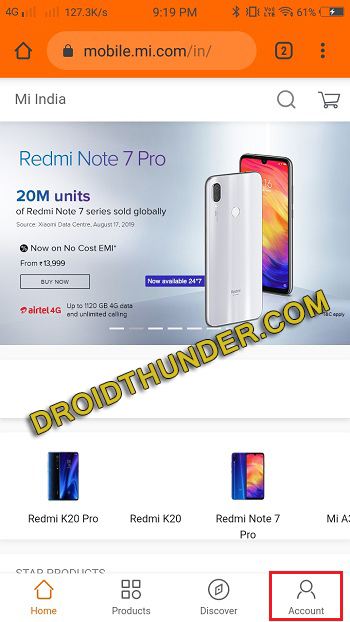 Click on the Account tab present at the bottom right corner.
On the next screen, click on the Login/Sign up option.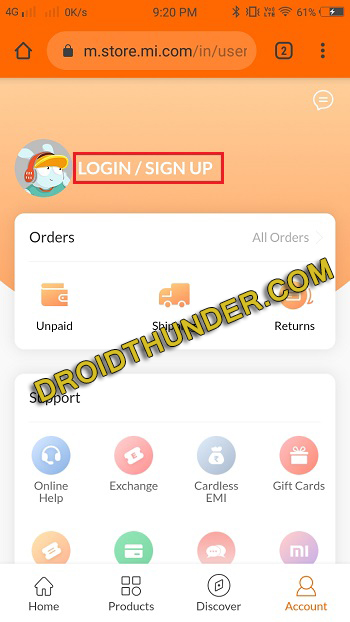 Since you're not able to sign in into Mi account, click on the Forgot password option.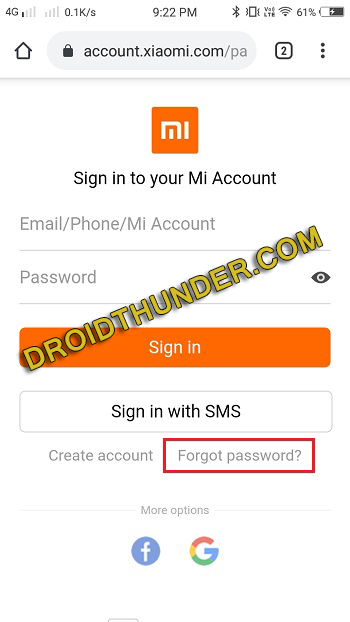 Then type your mobile number which is associated with Mi account and click Next.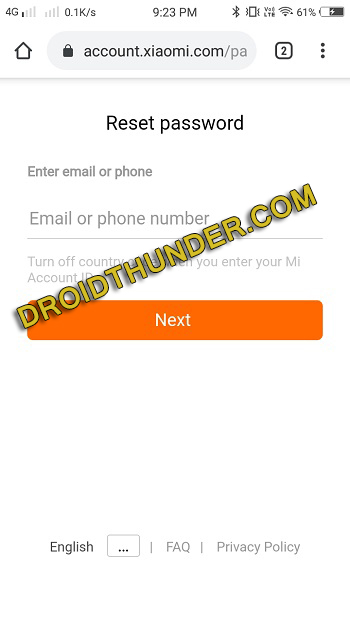 If the entered mobile number is not linked with Mi account, you'll receive an error saying The account does not exist.
So try with different mobile numbers which you think might be linked with the account.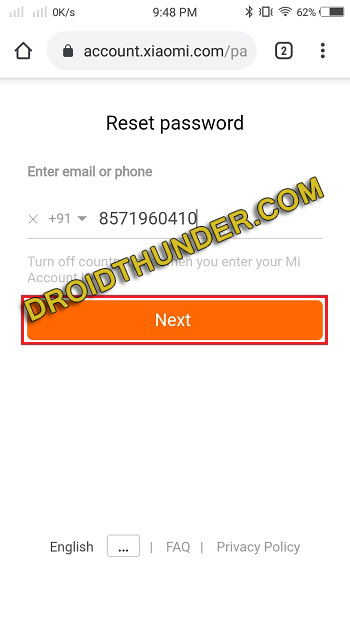 After you enter the correct mobile number, you'll see an Account verification page.
Simply click on Send option to receive verification code message on that mobile number.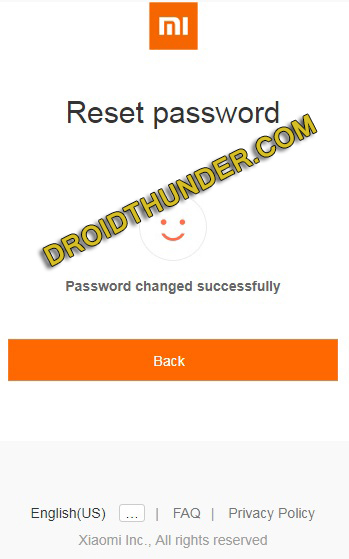 On the next screen, type the verification code and click on the Submit option.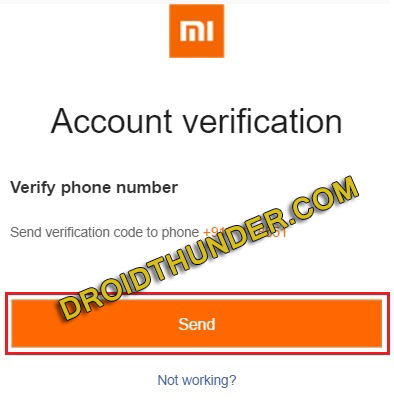 As soon as you click on submit, it'll ask the verification code which you'll receive in a message.
Enter that code and click on Submit.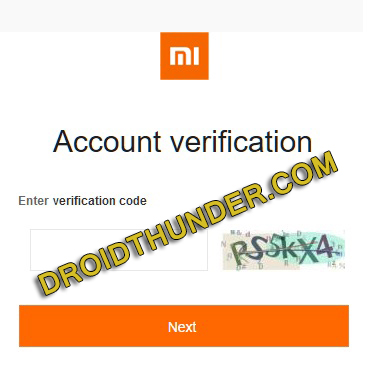 Once you submit the verification code, you'll be directed to the Reset password page.
Type a fresh new password and click on the Submit option.
After submitting the new password, the following page saying Password changed successfully will appear.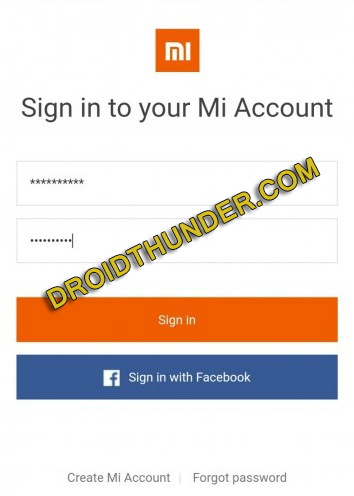 Go back, and Sign in Mi account with the same mobile number and the new password.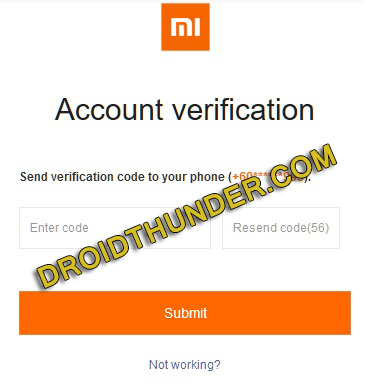 This way you'll successfully login into Mi account.
Moreover, a Mi ID will also be generated as shown below.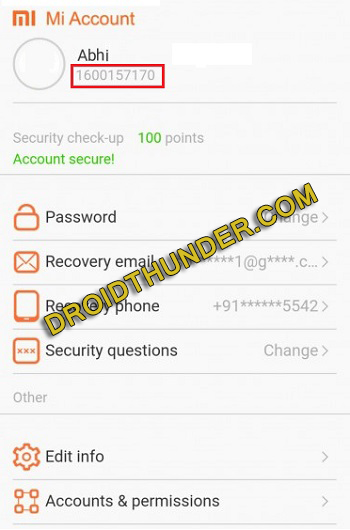 Lastly, on your locked Xiaomi phone, type the new password which you've created in Step 10.
Then click on Activate account option.
Finally! This is how you can delete, remove or bypass Mi account without PC.
Method 2
In this method, we'll email the Xiaomi services to delete the account.
Steps to Delete Mi account
Open your Email account.
Click on Compose Email.
Now type the following mail:
Hello, My name is _____, a Xiaomi phone user. I have Xiaomi model ______. I have accidentally deleted my Mi Account without sign out from my phone. After rebooting my phone is showing a message This device is associated with an existing Mi account ID. It is stuck there and I'm even not able to reset password as the account is deleted.
Mi Account Details:
Mi account ID: 160XXXXXXX
Registered email ID: abhi19XXXX@gmail.com
Registered mobile number: +91 9XXXXXX787
IMEI Details:
IMEI 1: 8625420XXXXXXXX
IMEI 2: 8625421XXXXXXXX
Please help me to unlock my phone as soon as possible.

Now, attach a snapshot of your phone showing the message. Refer the image: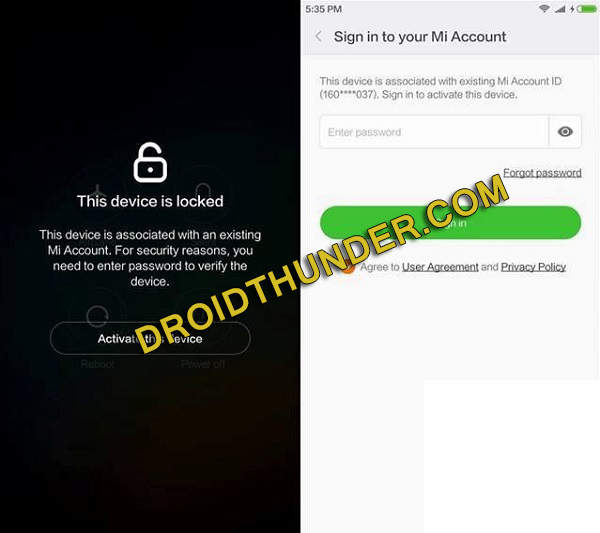 Make sure you've entered a correct email id and mobile number.
Send this email to service.global@xiaomi.com.
Within 24-48 hours, you'll receive a message from Xiaomi for email confirmation.
On the other hand, your phone will display a unique unlock code on the screen.
So all you need to is email this unlock code to Xiaomi by using the reply button (eg. Unlock Code: XXXXXXXX).
That's it! Everything completes here. Now just relax and wait.
Ensure that your phone is connected to the internet.
After 24-48 hours, your Xiaomi phone will automatically get unlocked from Mi Account.
Note: If you have only a mobile number attached to Mi account and don't have an email address, then go to https://account.xiaomi.com/pass/serviceLogin. Take a screenshot of the page with your Xiaomi account and email it to service.global@xiaomi.com. This way they'll unbind your phone number, but will not delete Mi account. To delete the Mi account, an email address is mandatory.
Conclusion
Finally! This is how you can remove, bypass or delete Mi account permanently without password. Even after implementing these two methods, if you are still not able to remove the Mi account, then do let me know. I'll be glad to help you out.