Disable Smart Reply Android 10 using an easy steps guide. For the first time in 10 years, the latest Android version doesn't have a dessert-themed name like its predecessor. Google has now stopped using dessert names for its versions. Hence the new name Android Q is now simply called Android 10. Google has officially rolled out the Android 10 update for Pixel smartphones.
In this new update, you can expect tons of new Android 10 features that will blow your mind. We have recently posted a detailed guide on the latest features, go check it out. Out of all the Android Q features, the Smart Reply is the one that makes a difference. This feature offers quick responses and actions to every incoming message.
That means you can easily send an instant reply without even opening the messaging app. This proves that with every new version, Android is getting smarter about notifications. Although smart reply was available in earlier Android versions, still it was not as updated as it is now. Besides, now the suggested replies, as well as suggested actions, are more accurate.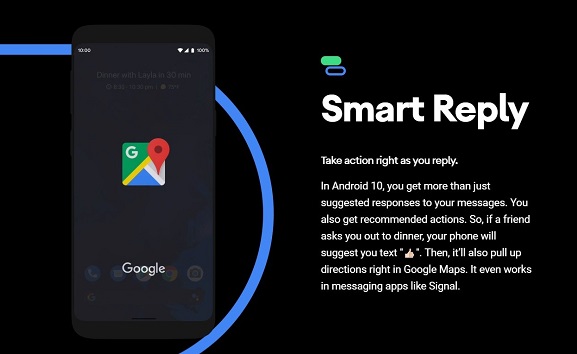 Most important, the new Smart Reply feature is now available on every messaging app. Isn't it amazing! Hence, now you can give a quick reply to any text without wasting your time. Smart reply automatically build a few suggestions in the notification panel. For example, if someone sends you an address. Smart Reply will give you a suggestion to open that address in Google maps.
As soon as you click on that suggestion from the notification panel, it'll open Google Maps and bring up the address that was sent to you. Moreover, this feature maintains complete privacy. Most importantly, this will not leak your private data without your concern. On the contrary, you might have seen a smart reply in Gmail. But now it is available in every messaging app.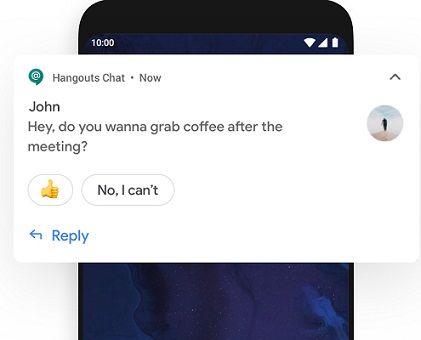 Related Post:
How to Enable Android 10 Dark Mode Theme
Furthermore, Smart Reply works in every messaging app out there. Some of these include Text Messages, Hangouts, WhatsApp and Telegram, etc. Hence no matter whatever app you use, Smart Reply will work without any problem. Moreover, you can even copy the OTP code, or share Google Maps location instantly. A smart reply makes it a lot easier to get things done.
All thanks to the machine learning technique that automatically creates recommendations. Moreover, it'll evolve more and get better in the future. In the future, it might automatically send messages using your voice command. Besides, it might even text a phone number or open google maps on your command. For now, it simply gives recommended responses, including some emojis.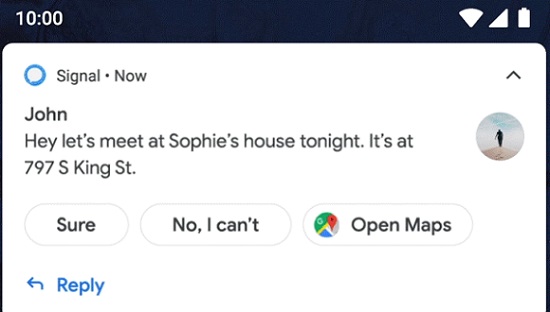 Most importantly, this feature is introduced to help lower burdens and respond to messages quickly. Besides, a Smart reply is even available in GMail and many other messaging apps. If you are not aware of how to enable or disable Smart reply, then don't worry at all. In this easy steps guide we'll discuss an easy step on how to disable Smart reply in Android 10 update. Even though it makes your life much easier, still if you want to turn it off, then head on to our guide to disable Smart reply Android 10.
Steps to Disable Smart Reply in Android 10
Open your device Settings.
Scroll down and click on Apps and Notifications.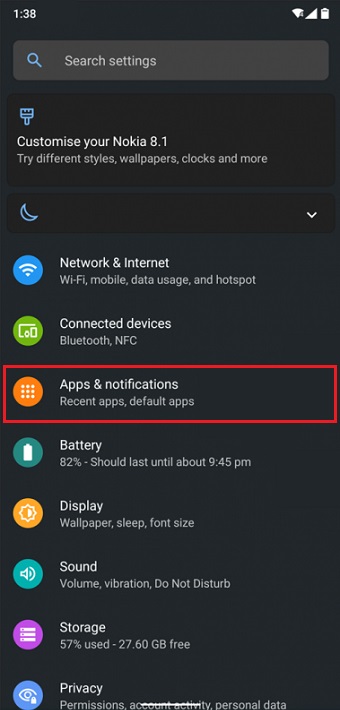 On the next screen, open the Notifications tab.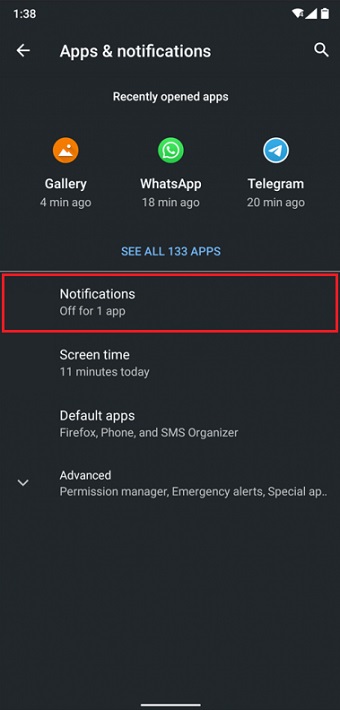 Further scroll down and click on Advanced.
Just disable Suggested actions and replies using the toggle button.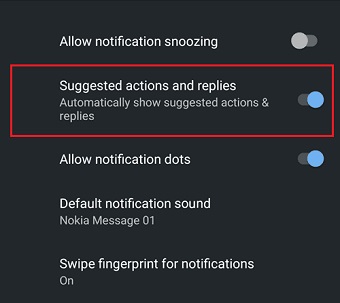 Conclusion
Finally! This is how you can disable Smart Reply on Android 12 messages. If you have any problems, difficulties, or suggestions related to this guide, then feel free to comment below. I'll help you out as soon as possible. Thank you!