The Odin packager app is an IMG to the TAR converter online. In this guide, we'll discuss some easy steps on how to convert recovery.img into recovery.tar.md5 file. Developers often share the IMG or zip files for flashing purposes.
However, these files can only be flashed using ADB, CWM, TWRP recovery, or apps like Flashify. To install these IMG or zip files via the Odin tool, you need to convert them into tar.md5 files.
Related: How to Convert IMG to TAR using Cygwin Tool
Odin is a flashing tool for updating official or unofficial firmware on Samsung Android smartphones and tablets. This tool requires only valid Odin flashable files for flashing any update.
Such files used by the Odin tool contain a TAR archive which is verified with an MD5 checksum. Additionally, this TAR file contains firmware and other system data, while the MD5 extension verifies that no data is corrupted.
Besides, the IMG files received from the developers are nothing but image files that must be converted into Odin flashable tar files to make them work with your Android device.
For this conversion, a senior member from the XDA community has developed an app named Odin Packager which is free. All the credit goes to the developer of this app, Mr. Sahid S Almas.
How to use Odin Packager to convert IMG to TAR
The Odin Packager app easily creates Odin flashable tar.md5 files from the .img or .zip files. However, you only require a rooted android devices with the busy box app. That's it and you are free to convert IMG into TAR easily.
Moreover, this app does not require an internet connection to convert. It works as an IMG to TAR converter online. Are you ready to use this IMG to TAR.md5 converter? Then without waiting any more, let's head on to our actual tutorial on how to convert IMG into TAR.MD5 using Odin Packager app.
Disclaimer
Proceed at your own risk. Any wrong move might damage your phone.
Requirements
Ensure to charge your phone to a minimum of 50%.
Enable Unknown Sources option from your mobile Settings.
Downloads
Steps to convert IMG to TAR using Odin Packager
Copy the .img (which you want to convert into tar.md5) file to your phone's internal or external memory.
Download and install the Odin Packager app from the link given above.
Furthermore, launch the installed app.
You'll see the following screen on launch:
Tap on the text area where the cursor is flashing.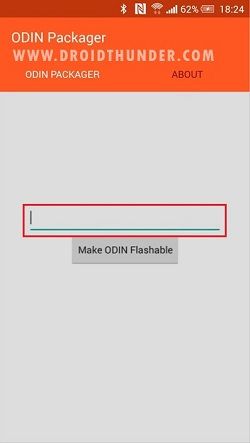 This will open your phone's file manager.
Just select the .img file which you want to convert to .tar.md5 Odin flashable file.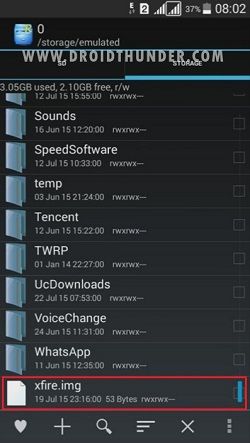 As soon as you select it, the location of the .img file will appear in the app.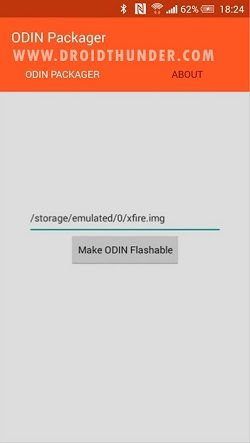 Now Superuser (or Supersu) will ask to grant root access for your phone. So click on Grant option.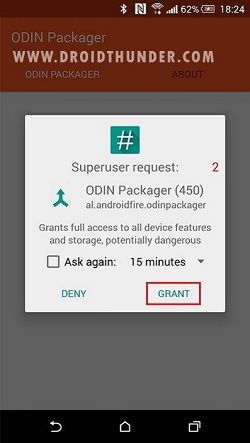 You'll see a message stating, 'Odin packager has granted superuser permissions for an interactive shell'.
This will confirm that the app is ready to convert the .img file into .tar.md5 Odin flashable file.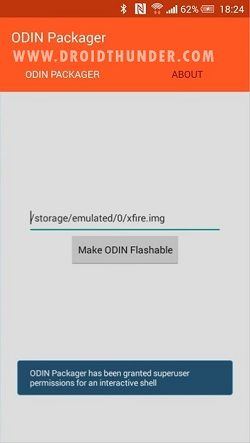 Just click on the Make Odin flashable option present in the app.
This will initiate the IMG into the tar conversion process.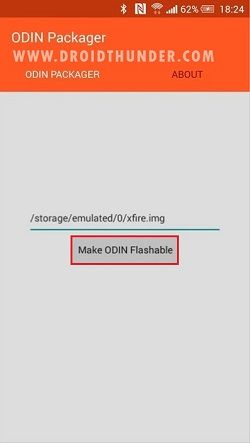 Finally, after converting the IMG into tar, a message saying done will popup.
This will confirm that the IMG file has successfully converted into tar.md5 Odin flashable file.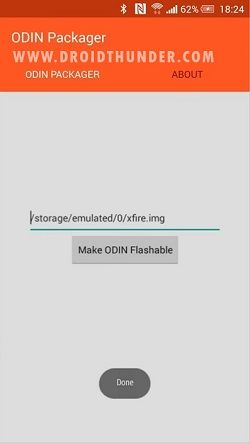 The .tar.md5 file will be created in the same folder where the .img file was saved.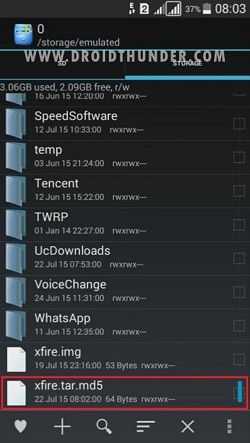 Conclusion
Finally! The IMG file has been successfully converted into tar.md5 using the Odin Packager app. For any problems, issues, or suggestions, please contact me via the comments section below.