Android phone manufacturers often give their devices different codenames whilst they're developing them. The main reason behind this is to keep the device information confidential until the product is finally ready. In this article, we've mentioned a full list of OnePlus Codenames.
Since most of the developers use the same model name for several different devices, it creates a big confusion. Therefore, to solve the confusion, manufacturers started using codenames for their upcoming handsets. These codenames often then get used in the developer community to make it clear which model they are working on.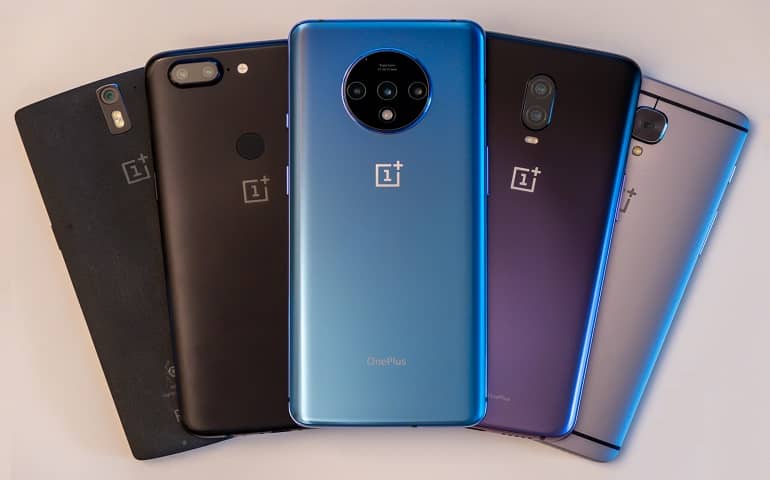 HMD, for now, keeps its model names clear so, that each model name refers to a different model (they also have model numbers for each variant of a model, but these are generally very close so developers can ignore the differences).
Here are the codenames that I think HMD currently uses – the ones that I know at least. I don't know any of the feature phones. I've noticed a bit of a pattern, the codenames follow alphabetical order, so the flagship is A, with the next top model being B, C, D, etc. I'm not sure this pattern is exact, there appear to be some oddities, and the newer models use a totally different approach which I've not worked out the pattern for yet.
Android device codenames are the unique development project name that OEMs use while the device is in the development state. All Android devices have a codename. You must have seen them listed in some custom ROM, TWRP recovery, and CF-Auto-Root archives. Ever wanted to know what's the codename of the device you own? Then you are in the right place, we have written down most of the Android Device codenames.
OnePlus is a Shenzhen-based start-up and producer of smartphones founded in December 2013. The company's claim to fame is its bid to offer flagship-level specs in its smartphones, at affordable prices. OnePlus initially sold its smartphones only through an invite system where customers would be sent an invite to purchase smartphones and they had to make the purchase within a fixed time frame. Of late the company has held open sales of its smartphones too.
Suppose you want to download and flash custom ROM on your OnePlus device, then you must know your device's codename for that. The same thing applies while installing TWRP recovery, custom kernels, mods, CF-auto root package, etc. It is necessary to identify the appropriate OnePlus codenames.
Slight confusion in choosing a custom ROM package can damage your phone completely. Since it is quite difficult and confusing to find the codename of your Android phone, we've made a list of all the OnePlus mobile phones along with their codenames. Now you can easily identify the specific stock OTA update, custom ROM, custom recovery, etc.
List of OnePlus Codenames
Here is a detailed full list of all the OnePlus Device codenames.
| | |
| --- | --- |
| OnePlus Smartphones | OnePlus Codename List |
| OnePlus 9R | Lemonades |
| OnePlus 9 Pro | Lemonadep |
| OnePlus 9 | Lemonade |
| OnePlus 8T | kebab |
| OnePlus Nord | Avicii |
| OnePlus 8 Pro | instantnoodlep |
| OnePlus 8 | instantnoodle |
| OnePlus 7T Pro | hotdog |
| OnePlus 7T | hotdogb |
| OnePlus 7 Pro | guacamole |
| OnePlus 7 | guacamoleb |
| OnePlus 6T | Fajita |
| OnePlus 6 | enchilada |
| OnePlus 5T | dumpling |
| OnePlus 5 | cheeseburger |
| OnePlus 3T | oneplus3t |
| OnePlus 3 | oneplus3 |
| OnePlus X | onyx |
| OnePlus 2 | oneplus2 |
| OnePlus 1 | Bacon |
Note: This list of codenames is updated regularly whenever OnePlus releases a new handset.
I hope this codename list can help you in downloading the correct ROM version for your device. At last, if we've missed any other OnePlus Codenames, then don't hesitate to comment below.