Having a 1TB cloud storage account is something that we all would love to have, right? But as you know, there is a hefty price one needs to pay for availing of these services. Moreover, it's not a one-time fee but a recurring invoicing that one has to pay. But what if you can get 1TB of cloud storage for free? No, I am not even kidding. Recently, a few platforms have started offering from 100 GB up to 1TB of cloud storage in exchange for nothing.
This article will analyze and review a few platforms offering more than 100GB of space. In the end, we will also conclude about the best cloud storage platform that you can trust and store your files.
Is "1TB Cloud Storage for Free" a Real thing?
Nowadays, SSDs are becoming very popular among tech users because of their speed and compact size. And what I have noticed is that users tend to use SSDs to store the files they need more frequently. Some of the users even install and run Windows from an SSD.
The point here is that almost everyone in today's world has started keeping static data like personal photos & videos on a cloud platform for quick accessibility. But since the data size is enormous, users need to purchase a higher capacity SSD or subscribe to a cloud storage platform. The first option seems feasible if a person is ready to carry SSD wherever they are going. However, that is rarely the case. Instead, a person prefers using cloud storage so that their data remains available at their fingertips anytime. Now, the problem is with the cost. Cloud Storage platforms charge around $10-$15 a month, which seems like a small amount at first, but it becomes a considerable sum when you calculate it for a year. That's when people start looking for free solutions, and by that, I mean any free solution for fulfilling their needs.
Here we are focusing more on the "Free" word. Because – When you read the title of this article, you must have thought that this would be just another article summarizing tons of cloud platforms to store 1TB collectively. Well, sorry to break it to you, but that's not the case. Here, we are talking about a single platform offering a whopping 1TB of storage space for a single account without charging a penny.
Now, you may argue that the giants like Google and Microsoft are offering less than 20GB per user, so how some random can platform offer 1TB? Is it even a real thing? Well, first of all, it is a real thing. Secondly, many platforms offer 50-100GB of cloud storage per user, which is 2 to 5 times more than what the famous cloud storage platforms are offering.
How to get 1TB Online Storage for Free?
As I mentioned before, tons of cloud storage platforms offer various subscription models. For example, Microsoft provides 1TB of storage for $69.99 per year. But if you are currently looking for an alternative to get that much space for free, then meet Terabox – A Cloud storage platform that offers a massive 1TB storage space per user. Here are a few pros and cons we would like to mention about Terabox.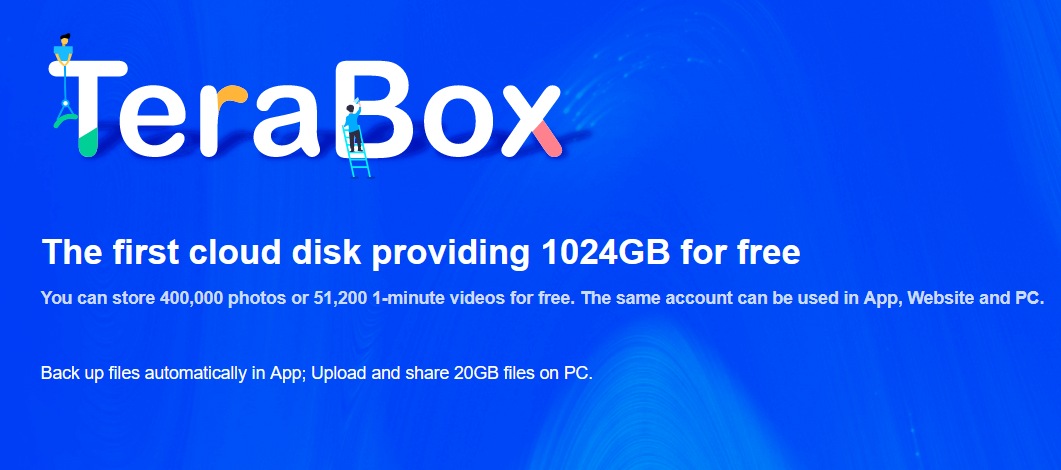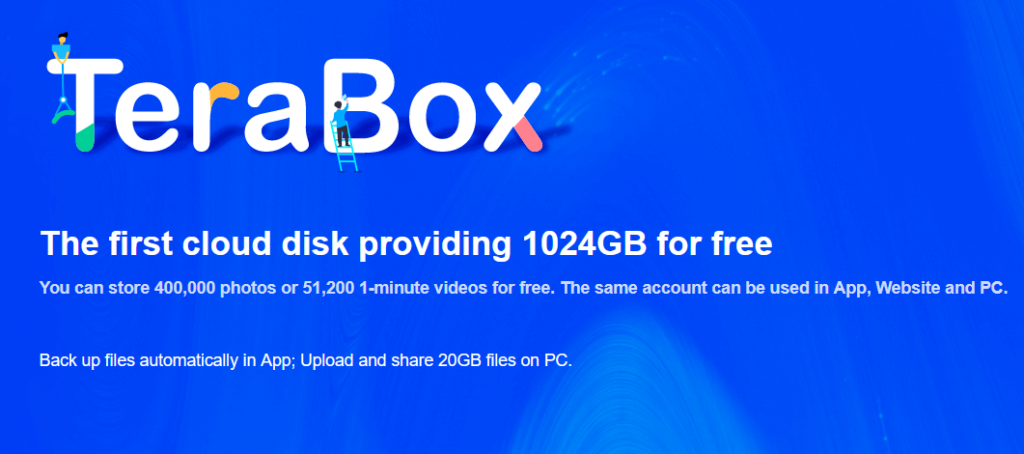 Enormous storage amount.
Advanced sharing options.
Quick account creation.
4 GB/file upload limit.
1TB Free Storage
Only 500 Files can be uploaded, which restricts users from utilizing Terabox at its total capacity.
Recipients who want to download your files are forced to make an account.
What is Terabox and how its different from the competitors?
Earlier, Terabox used to be known as Dubox. It is a subsidiary of Baidu Pan (百度网盘). Baidu Pan is widely used cloud storage in China. Initially, Baidu Pan increased its presence by offering free 1TB space like Terabox. Allegedly, they don't limit the upload speed, but after they gained enough users, they would throttle down the download speed to as low as 50 kbps unless you subscribe to their premium plan. Then comes the more exciting thing. After a while, they would throttle the "Premium" users again and publish a "Premium Level 2" plan, forcing users to upgrade or be left with 50 kbps bandwidth.
Well, that's a story of Baidu Pan and how they used the "Kidnapping Sales" strategy to gain customers at first and then charged them to download their data, which according to Baidu Pan, was free.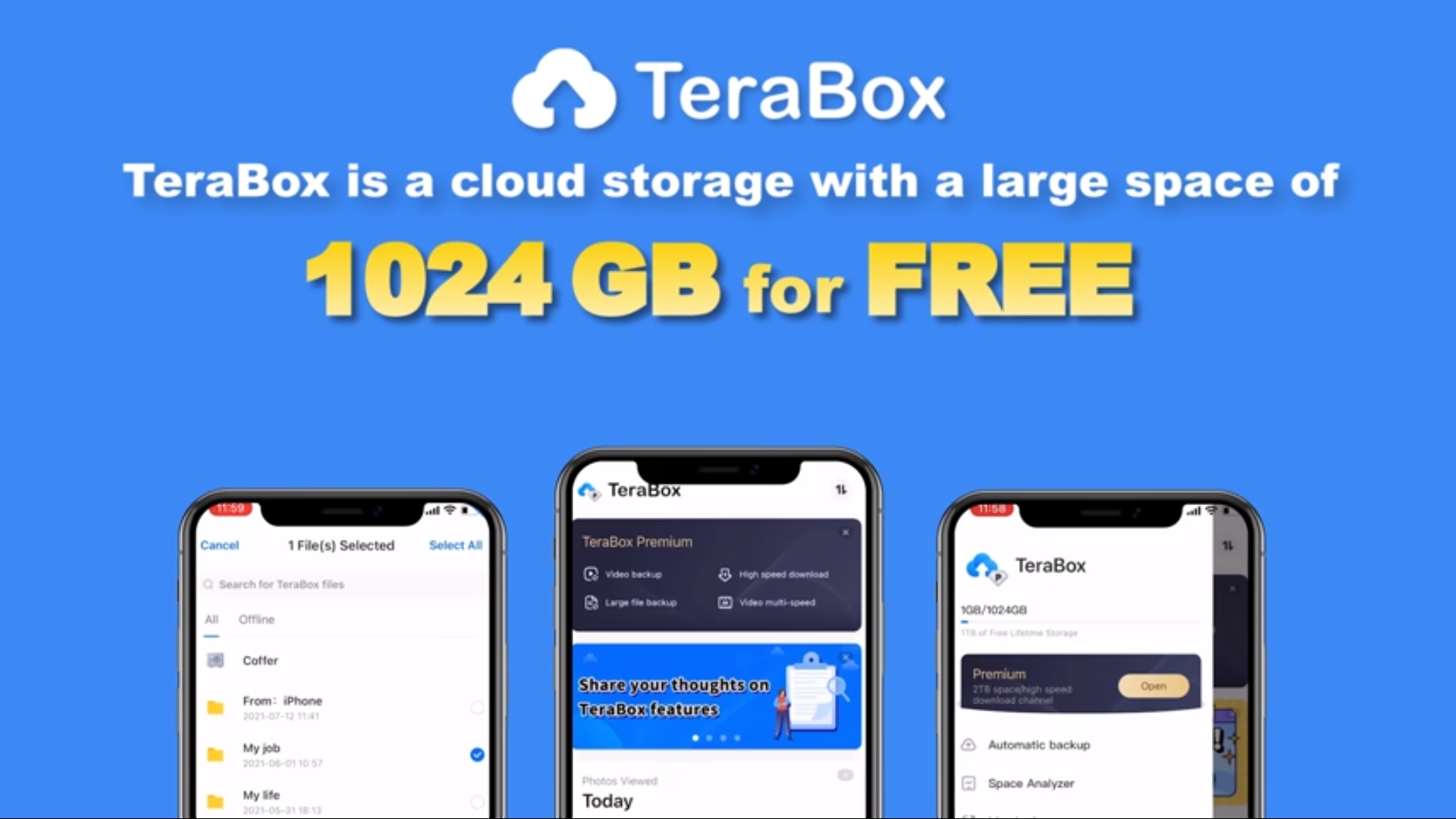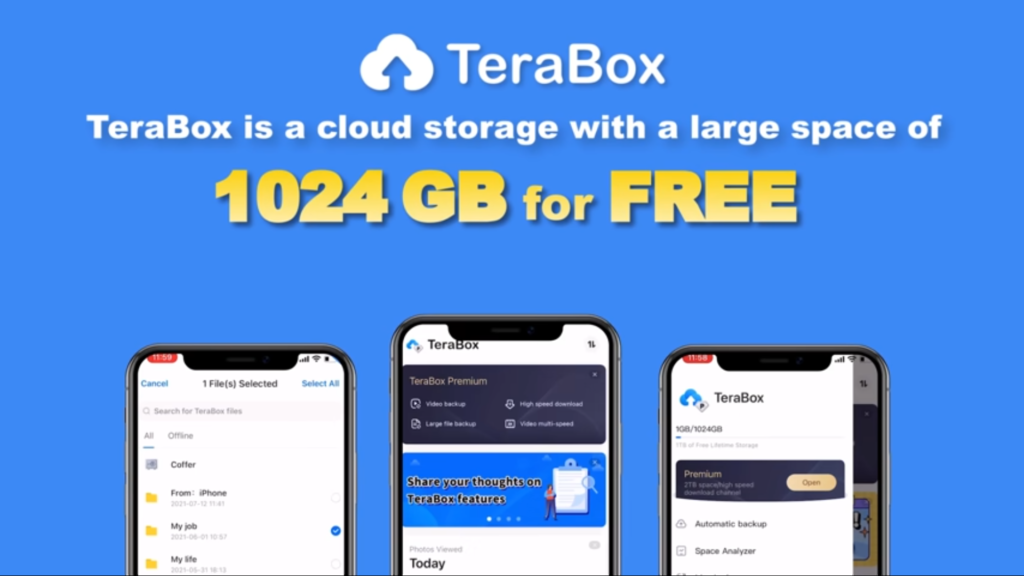 The differentiating factor here is that Terabox offers a tremendous amount of cloud storage compared to its competitor. Market leaders like Dropbox, Google Drive, Microsoft OneDrive, Amazon AWS, and others are offering less than 50GB of storage for free. So, for obvious reasons, one might become suspicious about their offerings. The service Terabox is providing sounds too good to be true. This brings us to our next point.
What's the Catch?
So far, everything looks great. Terabox is offering 1TB Free Cloud Storage without any conditions. So what could be the catch? As I stated earlier, Terabox was rebranded from Baidu Pan-owned Duobox. Terabox will likely follow the same "Kidnapping sales" strategy as its parent company. The catch here is – initially, Terabox will acquire a user base by offering attractive storage. Later, when they have enough users, the company may reduce the download speeds, and downloading your files will be possible only when you upgrade the account.
Is Terabox Safe to Use?
Terabox claims that it has data encryption in place. But their data centers were located in China and Hong Kong, which raises the question of security. As we have seen in the past, Chinese companies often indulge in unfair practices, which results in data breaches. So, one needs to be cautious before uploading any personal documents and files over such a platform. I recommend you use Terabox to store game setups, movie files, or any insensitive data, which you won't regret even if lost.
Must try: How to Install and Run Android Apps on Windows 11
Best Cloud Storage Platforms (Terabox Alternatives)
Terabox undoubtedly offers a service that other cloud storage platforms can't even consider providing. You can not expect popular brands to offer 1TB Free Cloud Storage just like that. But Since Terabox's credibility remains questionable, it is always better you upload your valuable data on a secure yet trustable platform. After all, when giving personal data to a cloud storage platform, security and trust are the top concerns for a user than anything else.
Few platforms offer more than 100GB of Cloud Storage for free and yet provide top-notch security for the data you store. And no, I am not talking about the popular ones like Google Drive, Onedrive, etc. but the ones you might not have even heard about. Do check our complete review on the best cloud storage platforms you can rely on for your data.
I hope that you liked this article. Let me know in the comments about any cloud storage platforms you know that offer attractive features.