Fortnite is a survival video game designed by Epic Games, Inc. It is the best alternative to PUBG with a similar game theme. You can play this combat-based game on PlayStation, Xbox, Windows, Mac, Nintendo Switch, and mobile phones. Besides, there are three modes to the game, viz. Fortnite: Save the World, a solo version, Fortnite Battle Royale, a multiplayer version, and Fortnite Creative, for battle arenas. Recently, Apple along with Google removed Fortnite from their app store.
Since the game is removed from the Google Play Store and Apple App Store, Epic Games has filed a lawsuit against both the companies. As soon as Apple banned Fortnite, in response, Epic Games mocked Apple by releasing a video called, "Nineteen Eighty Fortnite". This video was similar to Apple's famous AD from 1984 that served to take a stand against IBM's dominance in the tech business. Yes, you can still play the installed game on your mobile, but, you'll not be able to update it.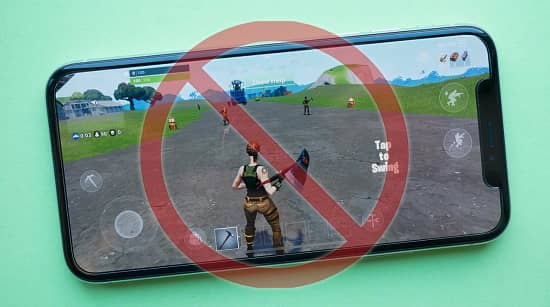 Why Google Removed Fortnite from Play Store?
Everyone is talking about the Fortnite Ban. But what was the main reason for its removal? Why both Apple as well as Google removed Fortnite? Whose mistake was it? Let's find out. On Thursday, August 13, 2020, Fortnite reduced their V Bucks price. V-Bucks is nothing but the in-game currency to purchase items in the game. Moreover, you can use these Fortnite V Bucks in Save the World, Battle Royale, and Creative modes. Besides, you can buy Outfits, Pickaxes, Gliders, and the latest season Battle Pass as well.
So Fortnite reduced the V Bucks price and called it as the Fortnite Mega Drop Permanent Discounts. Earlier, the price of 1000 V Bucks was $9.99. But due to the 20% Fortnite Discount, the 1000 V Bucks is available at $7.99. And the most important thing is that Epic Games launched a direct payment pass especially for Android and iPhone users. This means that when you are doing any in-app purchases, the amount will directly be credited to the Epic Games. This bypasses the Google Play Store and Apple App Store payment gateway.
If you are unaware of the Apple and Google payment system, then allow me to explain it to you. Every App, Games, Movies, and Books available on the Play Store have their in-app purchases. Whenever you buy something in these apps, the entire revenue is not given to the developer. Since these apps use the Google and Apple's platform, both the companies take a 30 percent share from the in-app purchases. Most importantly, this is an industry-standard policy that each company follows to sell its app on the Play Store.
Also Read: 10 Best Spider-Man Games for Android
On Thursday, Epic Games introduced a new payment system. When users tried to purchase V Bucks, the in-app game currency, a new Epic Direct payment option popped up on the screen. Moreover, it also included a 30% discount price. This payment system was not approved by Apple as well as Google and was against their policy. Besides, this system bypassed the Google and Apple payment gateway. Because it was a direct policy violation, Apple immediately removed Fortnite from its Apple App Store.
In response, Epic published a blog post, saying that they just wanted to introduce a new payment system for iOS and Google. Additionally, they also wrote that this new system uses the same earlier process for Windows, Mac, iPhone, and Android smartphones. However, Apple denied this statement and replied that Epic has violated the payment policy guidelines that apply to each developer on their platform. On the other hand, Google stated that they have also removed Fortnite from the Google Play Store because of the policy violation.
However, they even included to have a discussion with Epic Games on this issue and bring back Fortnite on Google Play Store. Despite the removal, you can still download Fortnite APK from a third-party app store for Android smartphones and tablets. Unfortunately, there is no such option available for iOS users. Well, let's see what happens in the future. Maybe this conflict might change the Apple and Google policy of 30 percent revenue share for the in-app purchases.