Android 9 Pie-based Lineage OS 16 is now available for Android phones. Recently Google announced Android P as the ninth major update and the 16th version of the Android operating system. Soon after this announcement, many developers started working on third-party custom ROMs including Lineage OS, Resurrection Remix, AOSP, AOKP, etc.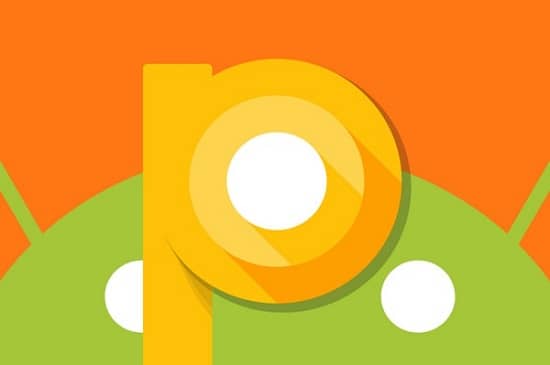 Moreover, these custom ROMs are a tweaked and edited version of Android OS which you can install on your device in place of the official version. Although these ROMs are still in their initial stage, they are equipped will complete features of Android Pie.
Besides, this way you can enjoy and experience the latest Android 9 Pie on your Android smartphone and tablets. As you already know that Cyanogen's reign has officially ended with the introduction of its successor, the Lineage OS.
Additionally, Lineage is a new era with some of the grievances of official Android by adding new features. The new Lineage OS comes with many benefits and improvements. Besides, you'll get the opportunity to completely remove bloatware that is eating up your space.
Lineage OS consists of empowering custom ROMs that enable us to have better control over the device. It shares a similar vision with which CyanogenMod was formed. Being an initial build we can say that it won't knock into a lot of devices.
Also Read:
Increase the Internal Memory of any Android Phone.
How to Bypass the Pattern lock of any Android Phone.
Lineage OS 16 is your device's last hope to get the latest flavor of Android, as no OEM will entertain offering significant Android OS upgrades. We'll take a look at the list of Android devices getting the highly anticipated Lineage OS 16 custom ROM based on the latest Android 9.0 Pie Update.
List of Android Phones getting Android 9 Pie Update
Here is the complete list of Android 9 compatible devices.
ASUS Android 9.0 Pie (Lineage OS 16) list
Asus Zenfone Max Pro M1 (X00TD)
Google Android 9.0 Pie (Lineage OS 16) list
Google Pixel (sailfish)
Google Pixel 2 (Walleye)
Pixel 2 XL (taimen)
Google Nexus 5 (‎Hammerhead)
Google Nexus 5X ‎(Bullhead)
Nexus 6P (Angler)
Google Nexus 6 ‎(Shamu)
Google Pixel XL (marlin)
Nexus 9 (flounder)
Motorola Android 9.0 Pie (Lineage OS 16) list
Moto E 2015 LTE (Surnia)
Moto G 2013 (1st gen) (falcon)
G 2014 (2nd gen) (titan)
Moto G 2015 (osprey)
Moto G4 Play (Harpia)
G 4G (1st gen) (peregrine)
Moto G Turbo (merlin)
Moto E4 Plus (Owens)
G5S Plus (sanders)
Moto Z Play (Addison)
Moto X Play (lux)
X4 (Payton)
Moto Z (griffin)
OnePlus Android Pie (Lineage OS 16) list
OnePlus One ‎(Bacon)
OnePlus 2 (oneplus2)
OnePlus 3 (‎oneplus3)
OnePlus 3T (‎oneplus3t)
OnePlus 5 (‎cheeseburger)
OnePlus 5T‎ (dumpling)
OnePlus X (onyx)
Xiaomi Android 9.0 Pie (Lineage OS 16) list
Xiaomi Mi A1 (Tissot)
Xiaomi Mi Mix (lithium)
Mi Note 2 (Scorpio)
Xiaomi Mi 3/ Mi 4/ Mi 4 LTE
Xiaomi Redmi 2 (wt88047)
Redmi Note 3
Redmi 3s (land)
Xiaomi Redmi Note 4 (Mido)
Redmi 4A (Rolex)
Xiaomi Redmi 4x (Santoni)
Mi 5 (Gemini)
Xiaomi Redmi 5 Plus (Vince)
Xiaomi Redmi 5A (Riva)
Redmi Note 5 Pro
Xiaomi Mi 5s (Capricorn)
Xiaomi Mi 5s Plus
Sony Android 9.0 Pie (Lineage OS 16) list
Sony Xperia M
Sony Xperia Z2 Tablet
Xperia V
Sony Xperia Z
Sony Xperia SP
Xperia T
Xperia ZR
Sony Xperia XA2
Sony Xperia ZL
Xperia Z Tablet
Sony Xperia TX
Sony Xperia Z2
Samsung Android 9.0 Pie (Lineage OS 16) list
Samsung Galaxy Note 3
Samsung Galaxy Note 3 China
Galaxy Note 4 (All Variants)
Samsung Galaxy S2 (All Variants)
Samsung Galaxy S5
Galaxy Tab S2 8.0 Wifi 2016 (gts28vewifi)
Samsung Galaxy Tab S2 9.7 Wifi 2016 (gts28vewifi)
Wileyfox Android Pie (Lineage OS 16) list
Wileyfox Swift (crackling)
Huawei Android 9.0 Pie (Lineage OS 16) list
Huawei P9
P8 Lite
Huawei Mate 10 Pro
Honor Android Pie (Lineage OS 16) list
Essential Phone Android Pie (Lineage OS 16) list
LeEco/LETV Android Pie (Lineage OS 16) list
Le 2
Le Max 2
LeEco Le pro
ZTE Android Pie (Lineage OS 16) list
LG Lineage OS 16 list
Lenovo Lineage OS 16 list
Lenovo A6000/Plus
K3 Note
Lenovo P2
Zuk Z2
Lenovo Vibe K5/K5 Plus