When it comes to custom recovery, everyone thinks about TWRP. Yes, it is obviously the most used and famous recovery available in the market. It is mainly preferred due to its simplicity and easy-to-use options. However, OrangeFox recovery, a newcomer is ruling the current market nowadays.
Since Android is an open-source project, every other developer tries their hands at it. Due to this reason, there are plenty of custom ROMs and recoveries available for every Android phone. Orange Fox recovery is just another example of successful custom development.
Orange Fox was initially developed for Xiaomi Redmi Note 4X Snapdragon (Mido). But, due to its immediate success and popularity, it was designed for various other Android OEMs. In this easy steps guide, we've listed direct download links of OrangeFox recovery for all Android devices.
What is OrangeFox Recovery?
OrangeFox is an advanced and fully customized recovery. It is the best alternative to TWRP and CWM recovery with a fully touch-based user interface. Moreover, it comes with XML-driven GUI and customizable themes. With touch UI, you no longer need to use power and volume buttons.
Besides, Orange Fox is based on the TWRP source code with plenty of additional functions. Moreover, it supports MIUI OTA updates, SuperSU, and Magisk. Additionally, it comes with built-in support to init.d functionality. Most importantly, Orange Fox supports both the Treble and non-Treble ROMs.
Related: TWRP vs OrangeFox – Which is the Best Recovery?
In a recent update, the developers have improved the overall stability, quality, and security of the recovery. Another recovery called the Redwolf features the same functions as Orange Fox. Hence, if your device is not compatible with Redwolf, you can always go for Orange Fox to flash custom ROMs.
OrangeFox Features
Supports Treble and non-Treble ROMs
Up-to-date Oreo kernel, built from sources
Increased compatibility with TWRP
Optimized versions of community scripts
Password, torch, led
Synced with last Team win changes
Better language support
Implemented support for Flyme and MIUI OTA
Built-in support for installing Magisk
choice of a splash screen
Built-in support for installing SuperSU
Includes customization
Inbuilt patches, like Magisk and password, reset patch
Built-in support for installing init.d functionality
choice of color scheme
Password protection
Updated with latest TWRP commits
White Flashlight
Fully open-source
Support for MIUI and Custom ROM
MIUI OTA support
AromaFM
choice of theme: black, dark, etc.
Designed with last Material design 2 guidelines
Screenshots
Changelog
Added Support for the terminal from the file manager
Re-signed the internal zips
Replace 'twrp format data' with format /data
Updated the ZIP signature verification
Updated the initd addon
Added Addon to remove survival scripts
Many UI and other fixes and enhancements
Work-around for MTP issues after data format
Added file manager option to edit the selected file
Support to open Magisk apk as a Zip file
Flashable zip for backing up OrangeFox settings (/FFiles/OF_backup_settings.zip)
Download Orange Fox Recovery for Android phones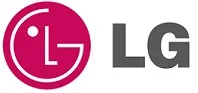 Note: If any of the above links have stopped working or are dead, then kindly let us know via the comments section given below.