Where can I download Samsung firmware for free? Which is the best website to fast download Samsung stock ROM? If you have these questions, then this guide is for you.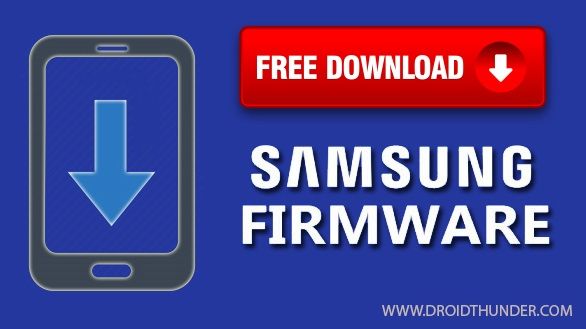 Various websites, blogs, and forums appear on the Google search result page whenever you search for any firmware file for the Samsung Galaxy phone. However, it is pretty challenging to find a trustworthy and genuine site.
Although these websites give Samsung firmware fast download links, some have download speed limits that ruin the entire mood. Besides, sometimes these firmware links are broken, and it isn't easy to know whether they are for your phone.
Below is a list of the best sites to download Samsung firmware without speed limitations to fix this problem. With the new advanced technologies, Samsung smartphones soon become outdated.
Hence, buying a new device or updating the current device becomes necessary to cope with the advancement. It is always better to update firmware than spend money on new phones. This way, you can explore the latest Android features on your device.
What is Samsung Firmware?
It is software that is embedded in your Android mobile hardware. A firmware is designed to allow the hardware to correctly communicate with the Android operating system and implement whatever the user requests.
Samsung manufacturers often release OTA updates for their Galaxy devices. However, these official software updates are rolled out as per region. Hence, users from other areas or countries must wait until an official OTA is launched.
Such users, therefore, flash third-party custom ROMs to experience the latest Android version. But, this risky process can sometimes cause damage or even brick their phones.
The only way to solve this issue is to flash stock firmware with Odin, TWRP recovery, or other installation tools. In this easy step-by-step tutorial, we'll guide you to download and install Android stock ROM on any phone manually.
Firmware Update Benefits
There are various advantages to updating your Samsung mobile software. Manufacturers usually add improvements to the software that runs your mobile handset. Moreover, these improvements are then released as firmware updates.
Such frequent updates can fix the bugs or issues present in the software. Besides, they can also improve the processor's performance and make the system more efficient and fast. Additionally, firmware can upgrade your device with new advanced features that enhance your user experience.
Requirements
Charge your device to a minimum of 50%.
Take a backup of your important phone data and settings for safety.
Install the Phone Info app and note down your phone model and CSC Country code.
Where to Download Samsung Firmware Free in 2022?
How to download Samsung firmware fast and free? If you find it difficult to get original Android stock ROM download links, don't worry. This step-by-step guide lists the best tools and sites for all models to download Samsung stock ROM. Additionally, we've also included the firmware installation guide. Let's check them out.
1. SamFirm Tool
SamFirm is the best Samsung firmware download tool for Android. Moreover, it allows you to download the latest firmware for your phone directly from the Samsung servers without any speed restrictions. Check out our detailed tutorial to download and install firmware with the SamFirm tool.
2. Frija Tool
Frija is a Samsung mobile firmware update tool, an upgraded version of SamFirm. Using this tool, you can easily upgrade or downgrade Samsung software updates or revert to the original Stock ROM.
Besides, this software is compatible with Windows 32-bit and 64-bit operating systems. Check out our detailed guide on downloading and installing firmware with the Frija tool.
3. Samsung Official Website
Only a few people know about this method of downloading Samsung software. The official website of Samsung offers the product info and gives Samsung firmware fast download links.
How to download firmware from Samsung Website
Visit the Samsung download center page.
Click on Mobile from the 'Select your product type section.'
On the next screen, choose your device.
Furthermore, select the model name and carrier of your device.
Click on the Confirm button.
This will show you the latest Android version available for your device.
At last, click on download to start the downloading process.
4. Sammobile
There is hardly any Samsung user that doesn't know about Sammobile. It is the most famous and oldest community website that provides Samsung news, tutorials, reviews, and firmware updates. But is Sammobile safe? The answer is yes; it is a clean and safe website source to free download stock ROM for Android smartphones and tablets.
How to download firmware from Sammobile
Visit the Sammobile Firmware page.
Enter your Samsung mobile model number.
This will show you a list of the latest firmware updates as per the country/carrier and Android version.
Select the appropriate software update by checking the carrier, Android version, date, and PDA.
You can either free download at a slow speed of 15 kb/sec or buy a premium membership for fast downloads.
5. Updato
Now known as Updato, Samsung Update is one of the largest platforms to get the latest Stock ROM updates. The most important thing about this website is that there are no charges or download speed restrictions.
How to download firmware from Updato
Visit the Updato site.
Enter your phone model number.
A list of the latest software updates for your Android phone will appear.
Finally, select the correct stock ROM as per the country, date, and CSC code.
6. Samfrew
It is another huge firmware database website. Samfrew offers a complete repository of updates and hence is the best site to download Samsung stock firmware.
How to download Stock ROM from Samfrew
Visit the Samfrew website.
Type your phone model and region.
It'll show you a list of Stock ROMs as per the latest security updates.
As soon as you choose an update, the downloading process will begin.
Samsung Firmware Installation Guide
Now that you've downloaded the latest update, it is time to install it on your device. People usually prefer the famous Odin flash tool for the installation process. However, due to the increasing Odin fail problems, we've provided seven methods to flash Stock ROM on Samsung devices.
Wrapping Up
Finally! This is how you can download and install stock updates on Samsung Galaxy devices. I hope this guide helps, but drop a comment below if you have any questions.