The meta messaging platform WhatsApp is working on a new security feature called login approval to improve users' privacy. That means the next time anyone login into your WhatsApp account through the web app or any other new device, WhatsApp will instantly send you an alert that someone is trying to log into your account.
WhatsApp login approval feature works similar to that seen in Facebook, Instagram, or even Gmail. Since the messaging app has more than two billion active userbases on both Android and iOS, there has been a sudden spike in WhatsApp hacking. Therefore, including the login approval security feature is definitely a good move by the company.
This way, potential scammers won't gain access to someone's WhatsApp account and private data. As per the recent tracker report, this login approval feature is developed to protect the users from falling victim to a hacker stealing their messages and account information.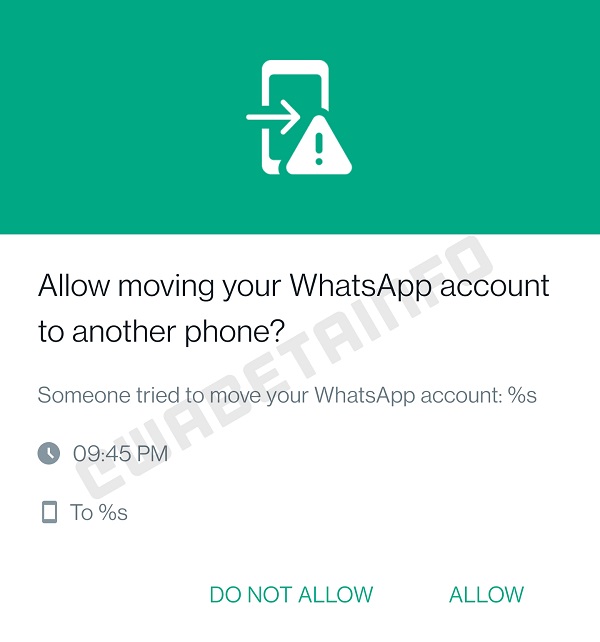 WhatsApp Login Approval, a security feature to prevent hacking
According to WABetaInfo, WhatsApp Login Approval will add an extra layer of security to your account. As soon as someone tries to access your WhatsApp account using their device, you'll receive an alert showing the exact time and device model trying to log into your account. You can then choose between Allow and Do not allow options.
If you choose allow, the other user will be able to access your WhatsApp account. However, if you do this by mistake, you can easily log out from that unknown device. For that, simply go to Linked devices, click on the unknown device and tap logout. On the other hand, if you don't know the device, just deny the login approval access by clicking the Do not allow option.
Did you know? You can Unblock Yourself on WhatsApp
This will prevent your WhatsApp account from being hacked or misused. Apart from the WhatsApp login approval feature, the company is also testing out a double verification code. This feature can help users to prevent people from stealing their accounts. The app will show another verification code when someone makes a login attempt.
Besides, the tech giant is also working on a new mobile number sharing feature that allows you to hide your phone number from particular WhatsApp groups. Therefore, if you are a part of any unknown group, your phone number will not be visible to unknown people by default. This will definitely maintain your public privacy.  
You can find this feature under the WhatsApp group settings. Just enable the option to share your phone number across the WhatsApp group people. Moreover, WhatsApp is also working out emoji reactions for disappearing WhatsApp status. In the future update, you can send emoji reactions directly to anyone's WhatsApp status.
This is similar to emoji reactions on Instagram stories. For testing purposes, there is a total of eight emoji options, including clapping hands, launching face with tears, smiley face with heart eyes, shocking face with open mouth, crying face, party popper, and hundred points. There still remains a question of whether these features are coming in the next update or not.
We'll share more details when the feature becomes official. Stay tuned for more WhatsApp updates, and kindly share your thoughts in the comment section below.